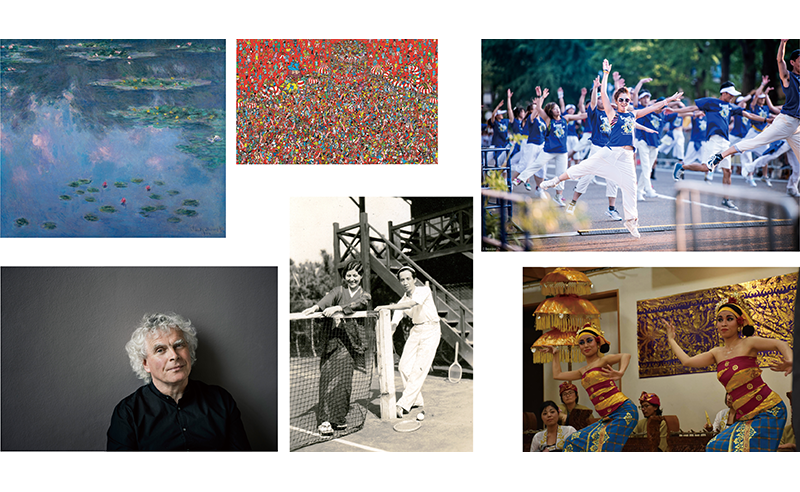 Yokohama art in summer and autumn, do you watch? Or experience it?
Ballet to contemporary, street, Japanese dance … Japan 's largest all – genre dance festival "Dance Dance Dance @ YOKOHAMA 2018" opens, and even from Impressionist' s long – awaited "Monet exhibition" to the summer holiday kids' event. Yokohama this summer and autumn not only appreciates, but also participatory programs are enriched!
——————————————————————-
(TOP image _ clockwise from the left)
◇ Monet 100 years since then ◇
Claude Monet "Water lily" 1906 Oil on canvas, Canvas Yoshino Gypsum Co., Ltd. (deposited at Yamagata Art Museum)
◇ "Explore the birth 30th anniversary commemorative Wallie! Exhibition" ◇
Exhibition limited art "Anniversary Ball for Japan" (2017) © DreamWorks Distribution Limited. All rights reserved.
◇ Yokohama Dance Paradise ◇
© bozzo
◇ Azamino Salon vol.61 Balinese Dance and Gamelan Performance ~ South Island Bali Gamelan Music and Dance ~ ◇
◇ I Love sports. Daiboshi Jiro – 10 stories of sportsman writer – ◇
Around the club around 1934 the couple of tennis clubs
◇ Yokohama Minatomirai Hall opening 20th anniversary Sir Simon Rattle conductor London Symphony Orchestra ◇
Sir Simon Rattle © Oliver Helbig
——————————————————————-