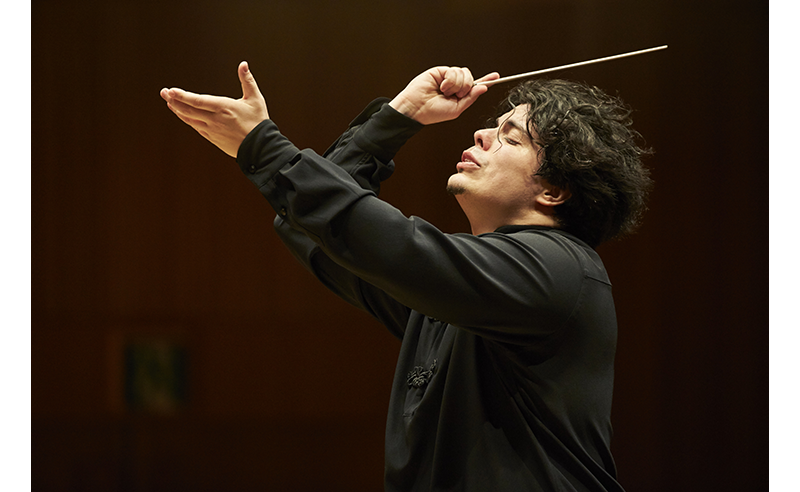 Theater / dance musics
The biggest spectacle in the history of opera "Aida" appreciation ticket present!
(TOP picture) Andrea Battistoni © TakafumiUeno
Kanagawa Prefectural Hall · Opera series which presents the best performing scene every time. This time we will perform "Aida" of the newly produced Italian · opera master, Verdi. On McGaught · Dot · Net, this "Aida" viewing ticket <Sunday 21 October (Sun) 14: 00 ~ times> is given to 1 pair of 2 people! Young genius conductor, Battistoni presented, opera Please enjoy the greatest spectacle in history.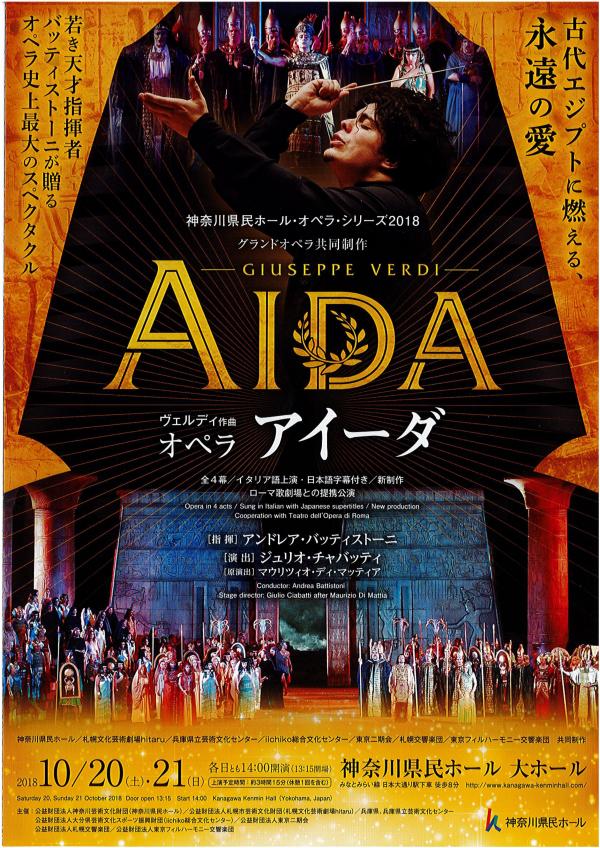 Kanagawa Prefectural Hall · Opera Series 2018
Grand Opera Co-Production
Verdi composer opera "Aida"
AIDA by Giuseppe Verdi
All 4 act / presentation in Italian · Japanese subtitles / new production
[Date and time] October 20 (Sat) and 21 (Sun) 14: 00 ~ (13: 15 opening)
[Venue] Kanagawa Prefectural Hall Great Hall
[Conductor] Andrea Battistoni
[Production] Julio · Chabatti
[Original director] Maurizio di Mattia
[Cast] Mihoko Kinoshita / Monica Zanettin (Aida), Kei Fukui / Satoru Nishimura (Radamês), Kaname Shimizu / Sanya Anastasia (Amnris), Shunsuke Imai / Hayato Kamie (Amonazuro), Hidekazu Tsumeri / (Ranfa), John Hao / Shimizu Naviya (King), Mitiko Michiko / Matsui Atsuko (Shrine maiden), Hironori Hanoi / Atsushi Kanno (messenger), Binnikai chorus (chorus), Tokyo PhilharmonicSymphony orchestra (orchestral music)
[Fare] S seat ¥ 16,000, A seat ¥ 13,000, B seat ¥ 10,000, C seat ¥ 8,000, D seat ¥ 5,000, E seat ¥ 3,000, student (24 years old or under · limited number) ¥ 2,000
[Ticket application] http://www.kanagawa-arts.or.jp/tc/
[TEL] 0570-015-415 (Ticket Kanagawa)
[URL] http://www.kanagawa-kenminhall.com/detail?id=35418
※ Please refrain from entering pre-school children.
***********************************
【Outline of application】
We will present a viewing ticket for Verdi composer opera "Aida" which will be performed at Kanagawa prefectural hall from 14:00 on Sunday, October 21 (Sunday) to 1 pair of 2 people.
【Application method】
If you wish to view "Aida" viewing ticket gifts, please respond to the questionnaire from the application form below and apply. We are waiting for your entries.
【Application deadline】
Wednesday October 10 (Wednesday) until 24:00
【Lottery · Winning Announcement】
We will notify the winner by e-mail, so please note spam settings etc. Mail will be informed from the Magcart · Dot · Net Management Office (info.magcul@gmail.com).
In the winning announcement,I will substitute winning contact with the above e-mail. On the performance day, please present election notice e-mail at the "Kanagawa Prefectural Hall" window at the venue. We will give you a ticket from the staff.
* We do not use personal information we have at all for purposes other than lottery.