art
Theater/Dance
Tomohiko Tsujimoto x Mirai Moriyama Talk about the first new work in 2 years of "Kyukakuushio"!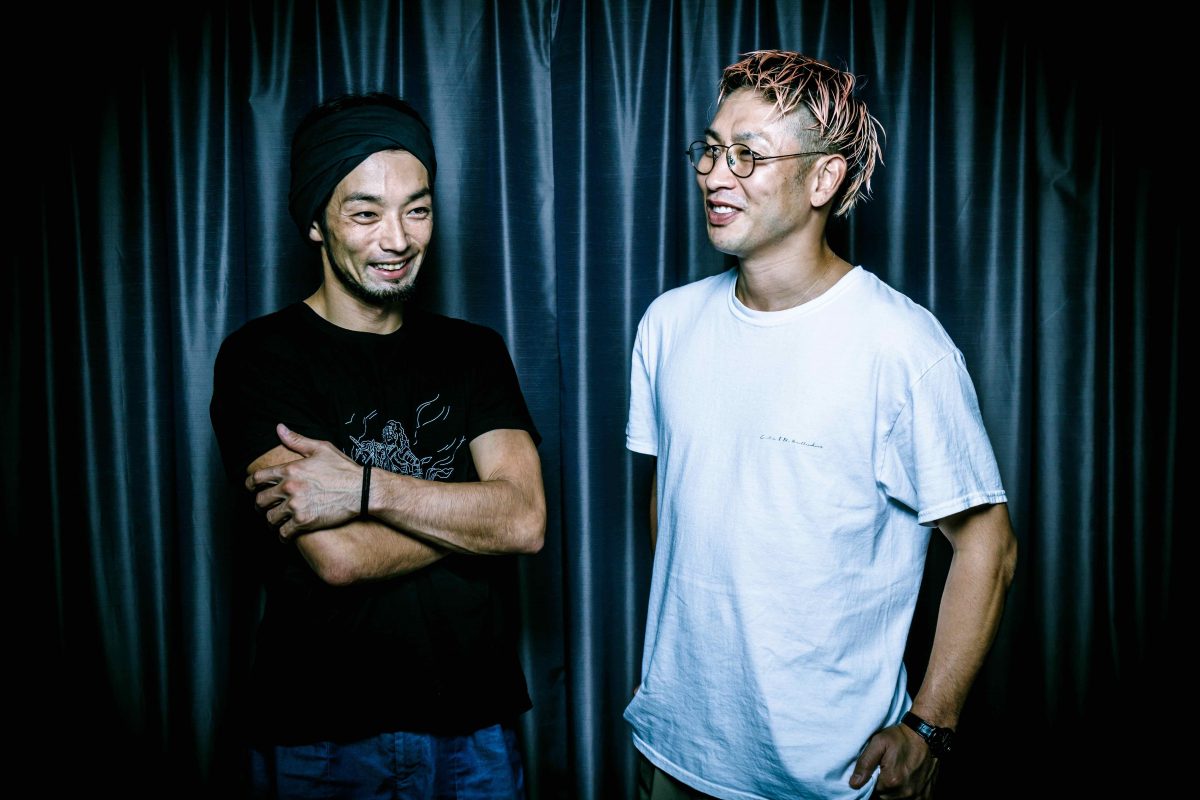 Kyuukakuushio is a performance unit led by Tomohiko Tsujimoto and Mirai Moriyama. Since their launch in 2010, the duo, who have always been at the forefront of the times, will appear at Yokohama Red Brick Warehouse No. 1 with their first new work in two years, "Take a Wonderful Coincidence". What are they looking for and what are they aiming for?
For the performance of the new work, the creation was carried out in Hazu, Nishio City, Aichi Prefecture in May of this year. In addition, we are planning to create in Hong Kong from October 28th. Before leaving for Hong Kong, we interviewed the two who were colliding with each other in the rehearsal room.
*Mr. Tsujimoto's "Tsuji" has one dot, but depending on the environment, it may be displayed with two dots.
First of all, what is "Kyukakuushio"?
Moriyama : It was originally a unit that Tomo-san (Tomohiko Tsujimoto-san) launched in 2010. This time, as an experiment, all nine members, including the staff, will become members of Kyukakuushio, and they will be involved in creation from a flat standpoint and build works.
When creating a work, it is still necessary for someone to take the initiative, and that is the role of Tomo-san and I. However, in the process leading up to that point, I was concerned that, for example, the lighting and sound staff would often be "waiting for instructions." Such "vertical relationships" may be common in Japan, but I want to change that. Even if we make the final decision, I want to create a flat relationship in the process leading up to that point. I would like to create a relationship in which each member makes proposals on their own initiative.
TsujimotoIf I'm going to do it, I want to continue doing it for the next 10 years, so I don't want to change the members as much as possible.
Moriyama : In the production sites that we are usually involved in, we often end up with a temporary relationship that disbands when one work is finished. It is also an attempt to make that environment continuous and to what extent we can create works with fixed members.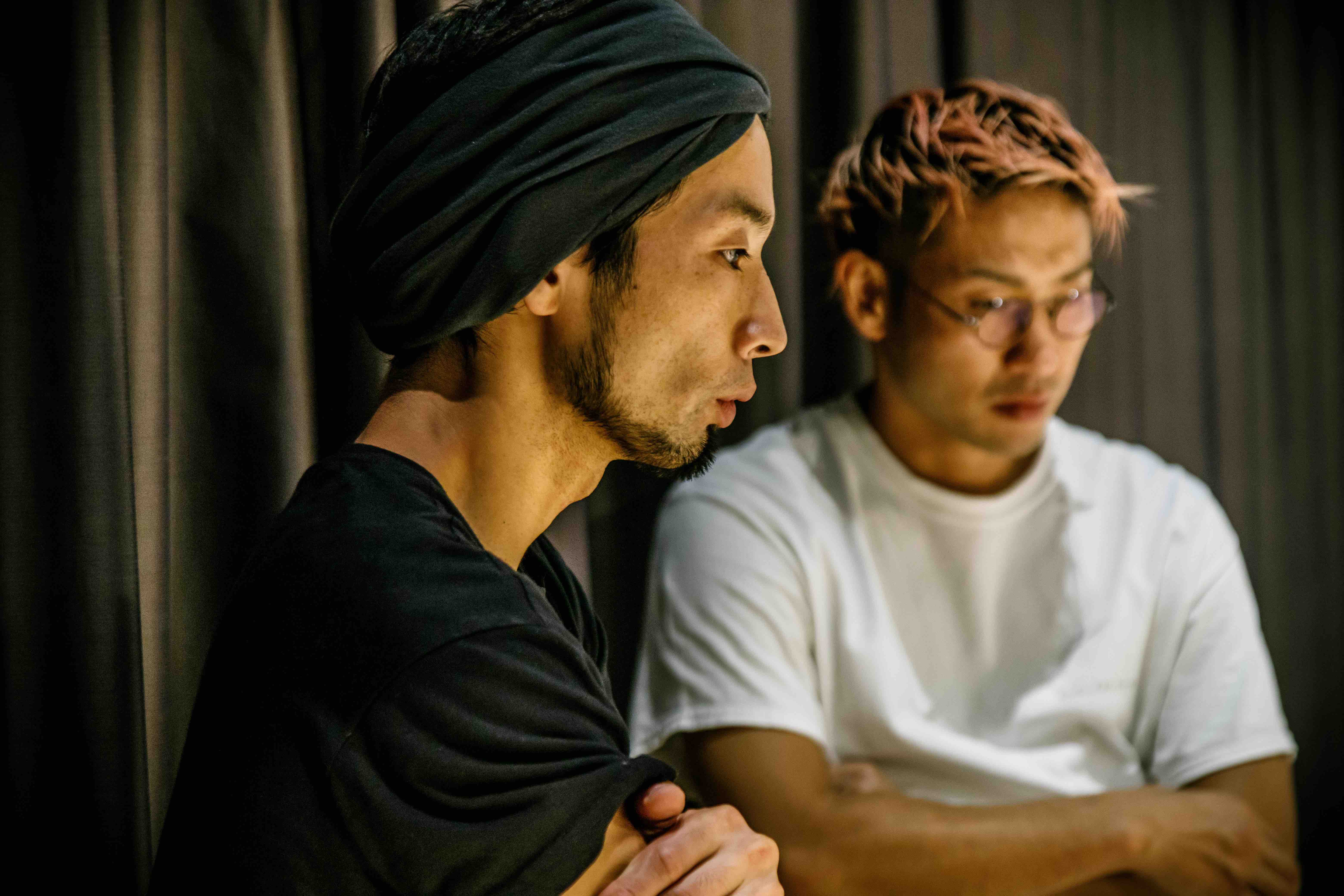 You two have been together since 2010. Has your relationship changed?
Tsujimoto: Many things have changed. I think the biggest change is that I became more positive about the other person's talent. Respect changes the way you say things, ask questions, and also change the way you create things. Of course, there was respect from the time we met, but there was also "denial" on the flip side. It's like, "It's great, but I think it's different."
Moriyama Criticism, or rather, a critical point of view may have been strong. Because we went to see each other's works, and each time we said, "How was that?" If you're in that kind of relationship, wouldn't it be better to try it together? "Kyukaku Ushio" was launched at the suggestion of Mr. Tomo.
TsujimotoI think it's a kind of "joint responsibility" idea that if the two of us are working together, we won't criticize them.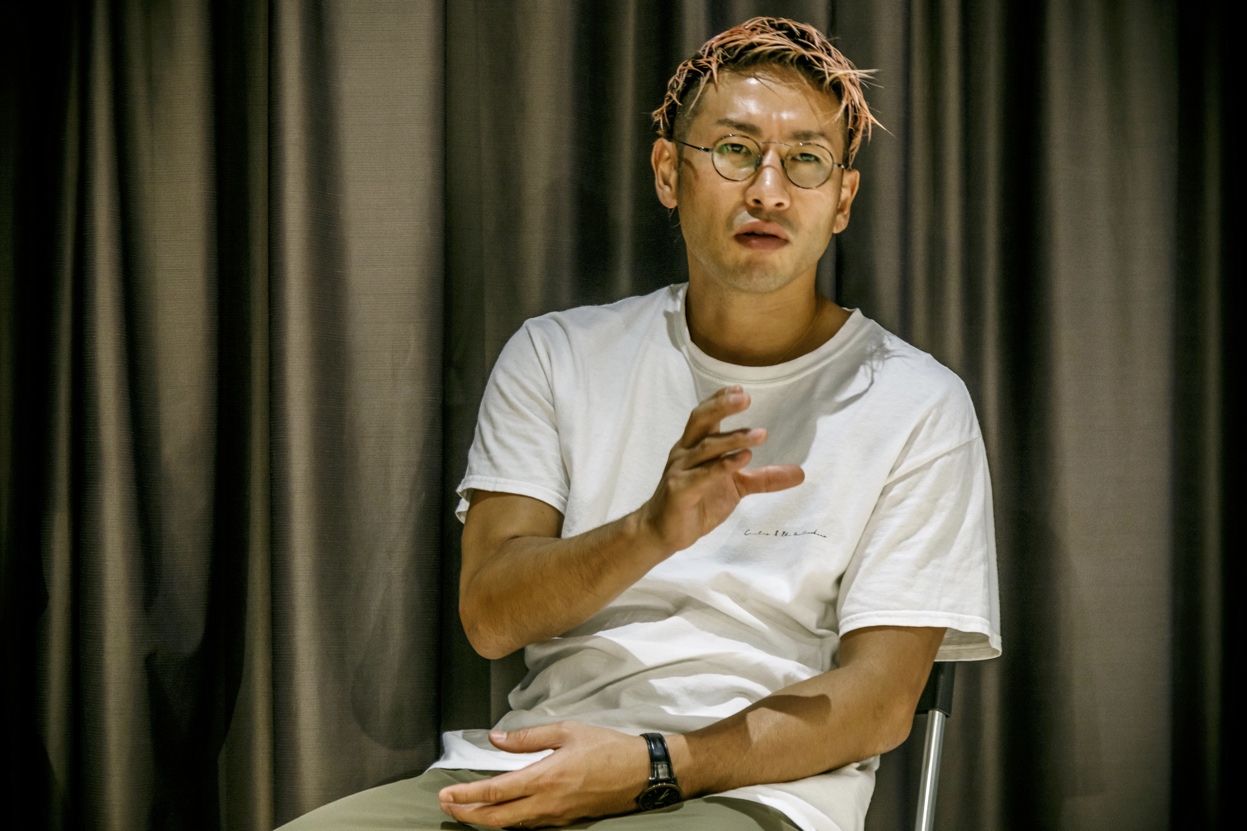 Moriyama : Certainly, our relationship has changed since we started working together in 2010. No more wasted criticism (laughs).
Tsujimoto : It's not that we're on bad terms, but I think it's because we're working hard in the performing arts, so I tend to get more criticism than praise.
Moriyama : Ever since I met Tomo, I have been inspired by many different words, and these words have become the elements that make me imagine my own body. Since then, I have gained a lot of experience and have been able to create my own performances.
Tomo-san is Tomo-san. In the past, rather than choreographing for someone else, I used to focus on being a dancer myself. So I have a sense that I am involved from a different perspective than before.
When I last performed in 2017, I think my awareness was different from now, and my own experience was still low. For me, there was still a sense of tension when I danced in front of Tomo-san, and I think the work that came out of that was interesting.
Two years later. I feel that another dialogue is born now.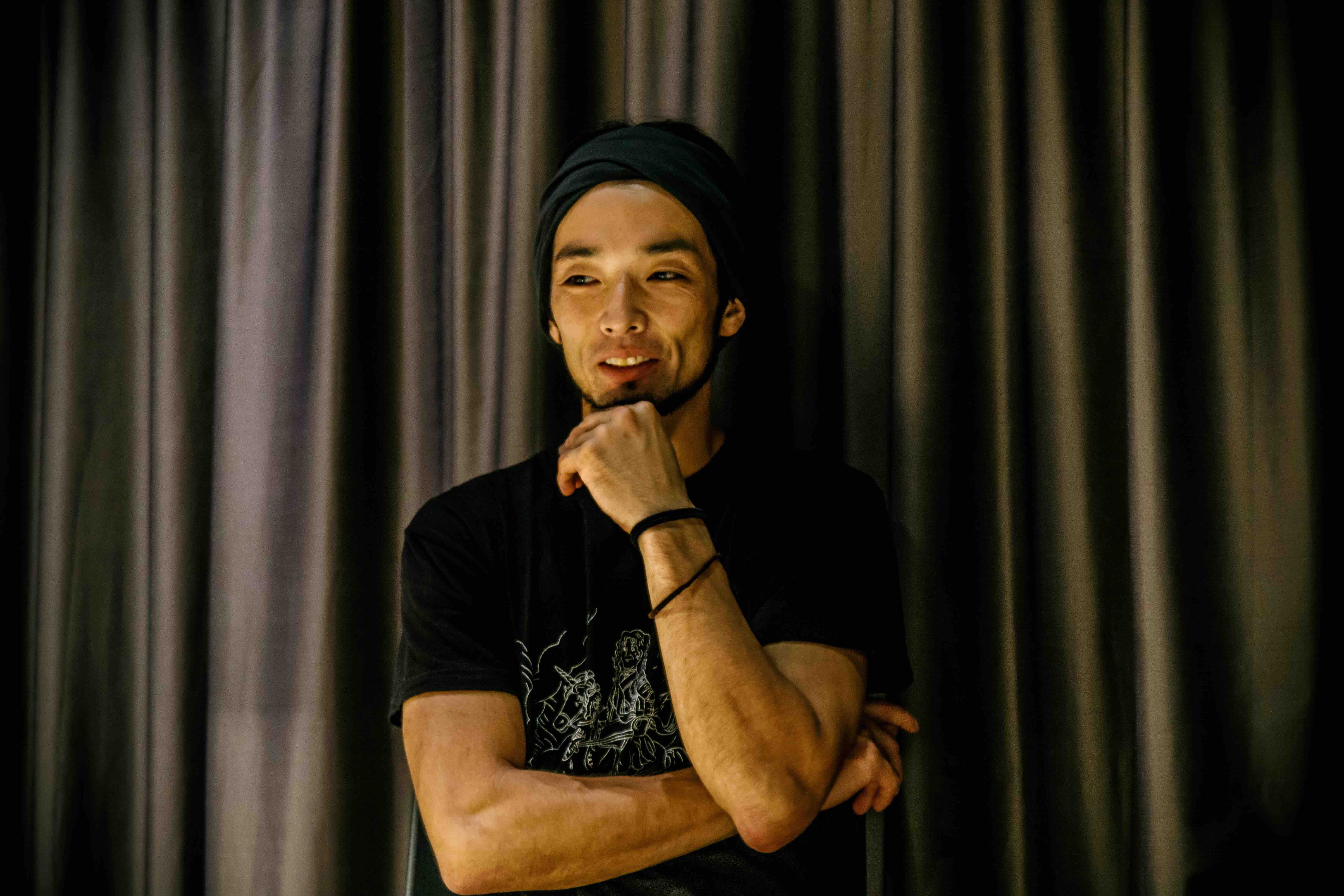 Do you feel like you can understand without saying it?
Moriyama : That's not true. (laughs)
TsujimotoIt 's more like we're working together rather than critiquing or criticizing. Because there is a feeling that each other is "creating one thing".
Moriyama : I didn't think it would be like this from the beginning and made it 9 people. At least I didn't. But by making it 9 people, I came to realize that ``the work doesn't work just with the relationship value between the two of us''. As a creator, there are aspects that I see from a bird's-eye view, and there are also aspects that I dare to enter subjectively. It's not as if I've lost my sense of tension dancing in front of Tomo-san, but by facing eight people instead of two, I have a different feeling that I have to stand up from there.
Experience rice planting at a creation in Hazu, Nishio City, Aichi Prefecture
TsujimotoI wanted to experience the "movement of work" that the Japanese have come to, such as rice planting and rice harvesting. I've been saying this for years, and now it's finally happening.
MoriyamaThat 's right, it was great to be able to do the training camp with the nine of us. Farming is a distant existence for us now, but I think that we are people who have risen as an agricultural people. Therefore, there are many movements rooted in the soil even in everyday movements. When I think about it, I always had a desire to experience what a Japanese body is like, "I have to go into the rice field first."
《In May of this year, an artist-in-residence program was held in Hazu, Nishio City, Aichi Prefecture. On the final day, we invited the local people who were indebted to us and held a show in the rice fields.

are you swimming?
TsujimotoI'm not a swimmer (laughs).
Moriyama : I think I swam a little (laughs). What surprised me was that the mud did not taste like mud. I thought that if I put the water in the paddy field in my mouth, it would give off a muddy smell that would make me want to spit it out.
Tsujimoto : At first, I had the impression that it was a little dirty, but as I removed the weeds and cultivated the land, I felt that it was getting cleaner.
And slimy. I can't forget the action of "Fumu Numeru" in the senryu passage that all the members wrote. The movement when you step on your feet will change depending on whether you actually have that experience, and I think the meaning will be different. I had been paying attention to it for a long time, so I felt a sense of accomplishment that I had done it.
Another. It's not in the video, but at that time there were people around me who were laughing out loud. We express the body in a stoic way, but I'm glad that we were able to do something exciting and interesting as the two extremes.
Moriyama : It's a fundamental part.
TsujimotoI was happy that the people who watched it were happy. When I stand face to face with him on stage, I think a unique atmosphere of tension is created. As a contrast, I feel like I was able to reaffirm that we have a different charm. I was able to obediently bring out the part with humor.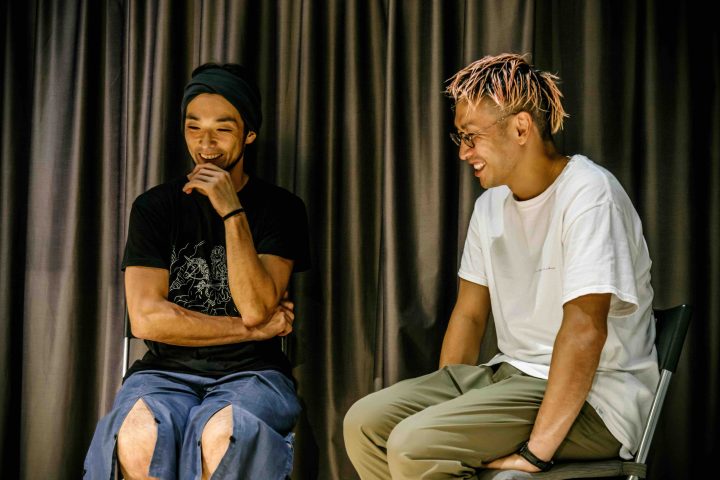 What kind of work do you think this time will be?
TsujimotoIn my personal opinion, I would say, "I'm going to make something you've never seen before, so come see me." There is no set definition for new things, so the audience may be confused, but I want to create something that people will say, "Oh, I've never seen it before."
Moriyama : What I want to aim for is, "How can we make the phenomenon that we can do because we are here facing the audience right now into the work?"
It's abstract. In a word.
Come see our dance performance!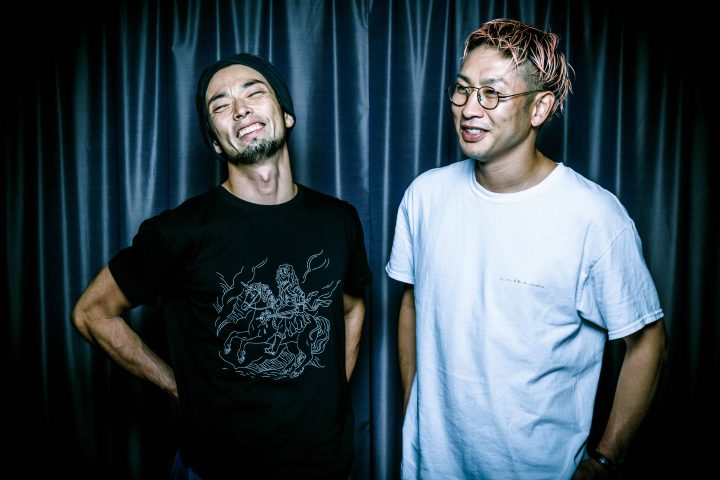 Tomohiko Tsujimoto
Born in Osaka Prefecture. He didn't start dancing when he was a child, but he devoted himself to basketball from elementary school and achieved numerous results. Started dancing and snowboarding at the age of 18. After moving to the United States in 1997, he moved overseas and became the first Japanese male dancer to perform at Cirque du Soleil in 2007. After that, "Michael Jackson The Immortal World Tour" succeeded in 485 performances in 27 countries. Currently, he is also active as a choreographer.
Mirai Moriyama
Born in Hyogo prefecture. Active as an artist who is not bound by categorization such as theater and dance.
In 2013, she spent a year in Israel as a cultural exchange envoy of the Agency for Cultural Affairs, and has been active in European countries based in the Inbal Pinto & Avshalom Pollak Dance Company.
40th Japan Academy Award for Best Supporting Actor. Received the 10th Japan Dance Forum Award 2015.
This event has ended.
Ushio
"A Wonderful Coincidence" (World Premiere)
[Schedule] Friday, November 22nd to Sunday, December 1st, 2019
[Venue] Yokohama Red Brick Warehouse No. 1 3F Hall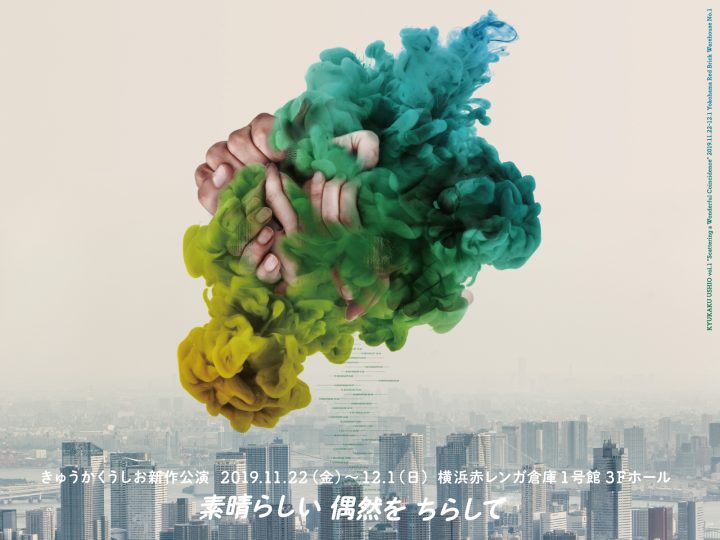 ***********************************
The application for the present has ended. Thank you very much for your application.
[Overview of gift application]
For each of the following performances, two people will receive a viewing ticket for "Kyukakuushio 'A Great Coincidence' (World Premiere)" to be held at Yokohama Red Brick Warehouse No. 1 3F Hall.
■November 26th (Tuesday) 19:00- 1 group of 2 people
■ November 27th (Wednesday) 19:00- 1 group of 2 people
■ November 28th (Thursday) 19:00- 1 group of 2 people
【Application method】
If you would like to receive a viewing ticket as a gift, please select one of the dates and times from the application form below and apply. We look forward to receiving your application.
[Application deadline]
Until Sunday, November 10, 2019, 24:00
[Lottery/winning announcement]
Winners will be notified by email, so please be careful of spam settings. The email will be sent from the Magcal Dot Net Management Office (info.magcul@gmail.com).
The winner announcement will be replaced by the winner notification by the above email. On the day of the performance, please show the winning notification email at the reception desk of "Yokohama Red Brick Warehouse No. 1 3F Hall" at the venue. The staff will give you a ticket.
* Personal information received will not be used for any purpose other than the lottery.