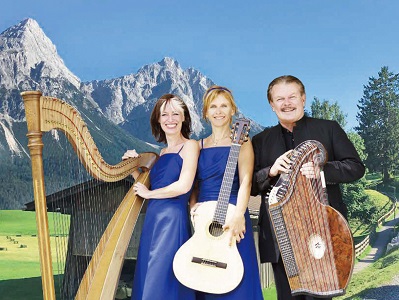 Kohoku Arts Festival "Austrian Alps Music"
Yokohama City Kohoku Public Hall 
(Please note that this page was created using Google's automatic translation service and understand that because of this, its translation may not necessarily be accurate.)
It is a concert of Austrian Alps music that is said to have influenced the composition activities of great musicians. Austria's popular string ensemble "Salzburger Seitenkrang", formed in Salzburg, the birthplace of Mozart, delivers a soothing tone as if gently wrapped in the wilderness of the Alps. <Songs / Performances> A. Crow / Theme song for the movie "The Third Man" WA Mozart / Come on, Ito's Zither Folk Music / Archduke John of Austria Yodel J. Strauss / Annen Polka G. Freundlfer / Zither sings, etc.
Event Date

2018-10-14

Hour

15:00 start (14:30 open)

Address

26-1 Mamedocho, Kohoku Ward, Yokohama City, Kanagawa Prefecture

Ticket type / Fee

[Advance sale] General 2,000 yen, junior high school students and younger 1,000 yen <br /> [Same day] General 2,500 yen, junior high school students and younger 1,500 yen <br /> * All seats are free, preschoolers are not admitted

Contact

ko-bunka@city.yokohama.jp 045-540-2239 26-1 Mamedocho, Kohoku-ku, Yokohama

URL