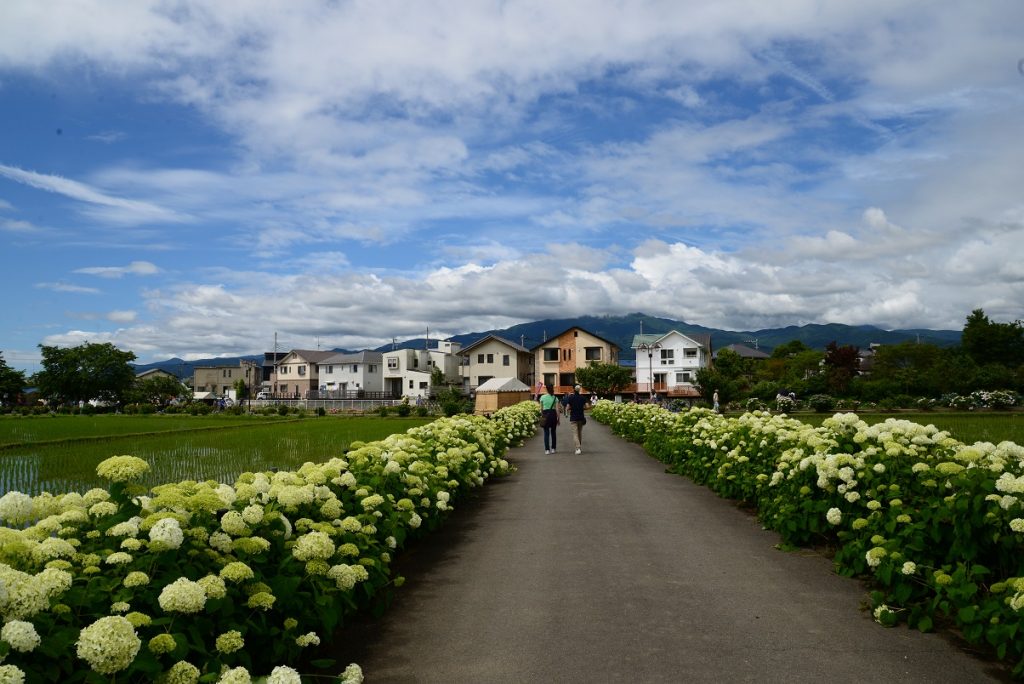 Course / workshop
The 31st Meeting Aichi Festival
2018.06.09〜2018.06.17
Every year in June every year, we will utilize the vitality of the town's commercial and industrial organization, business operators, townspeople, etc. with "Hydrangea Village" in the northern part of the town and cooperate.
Along the waterways in the countryside, 5,000 stocks of colorful hydrangea will bloom. With magnificent Mt. Fuji and the mountains of Hakone, the rural scenery dyed in green right after the rice planting and the contrast of hydrangea blooming in rainbow color are spectacular views. During the "Hydrangea Festival", various events are held, and more than 200,000 tourists visit from inside and outside the prefecture.
During the festival period, special exhibitions such as exhibitions by artists etc. will be held at "Ashigarigo Seto Hanabi" in the northern area of ​​the town.
Area

Prefecture west area

Start Day

2018-06-09

End Day

2018-06-17

Place

Kaidocho "Hydrangea Hydrangea" "Okano Hydrangea Village" "Ashitagi Seto Homepage"

Address

Kanai Island 1421

Ticket type / Fee

Hydrangea village free · Seto house admission fee 200 yen (free of charge for junior high school students or less)

Contact

Kosei-machi Industry Promotion Division tel: 0465-84-0317

URL

Sponsor

Opening town Hydrangea Festival Executive Committee