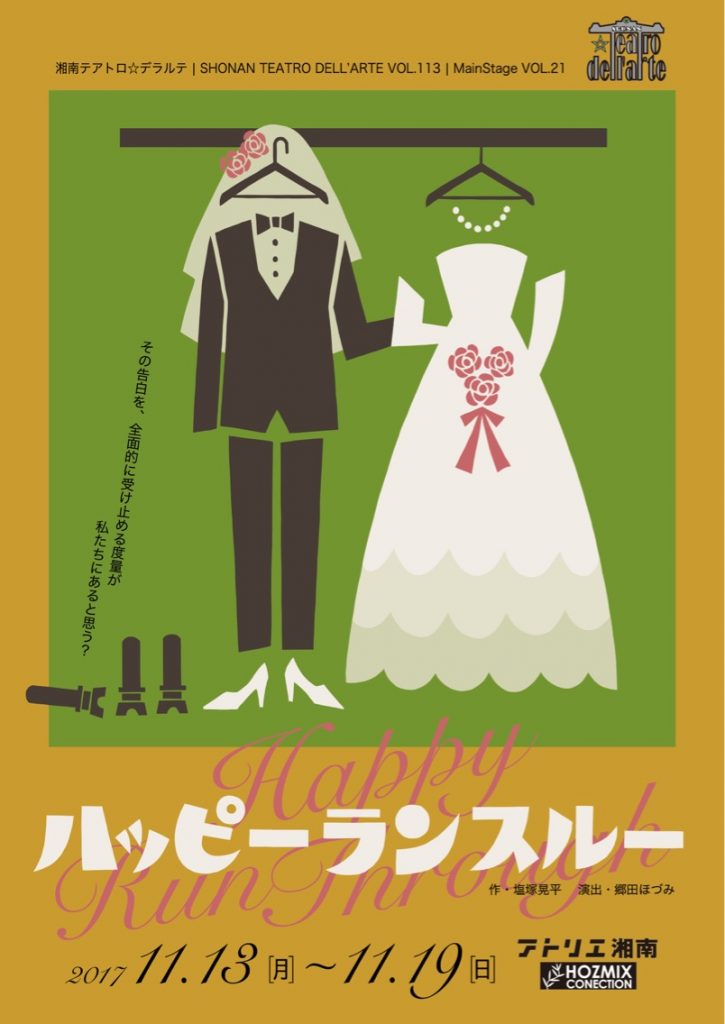 Theater / dance
2017.11.10
Shonan Teatro ☆ Delalte Vol.113 "Happy Run Through"
Atelier Shonan 
(Please note that this page was created using Google's automatic translation service and understand that because of this, its translation may not necessarily be accurate.)
This time it is composed of two parts
Part 1 is a daily contest (special guest? Yes)
The second part is a 1-hour comedy "Happy Run Through"
It is a laughing performance with a soul.
Start Day

2017-11-13

End Day

2017-11-19

Hour

Monday, November 13th 19: 00 ~? Tuesday, November 14th 19: 00 ~? Wednesday, November 15th, 15: 00 ~? Thursday, November 16th, 19: 00 ~? Friday, November 17th, 15: 00 ~? 19: 00 ~? Saturday, November 18th, 15: 00 ~? 19: 00 ~? Sunday, November 19th, 12: 00 ~? 16: 00 ~?

Address

23-22 Daikancho, Hiratsuka City, Kanagawa Prefecture 254-0807

Ticket type / Fee

Advance sale 2000 yen 2300 yen on the day (date and time specified unreserved seats)