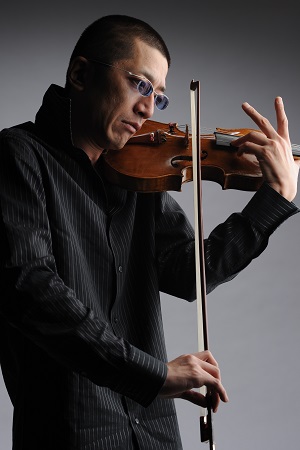 Ballet "Soldier's Story" produced by Yasunao Ishida (Stravinsky)
Yokohama Minato Mirai Hall Large Hall 
(Please note that this page was created using Google's automatic translation service and understand that because of this, its translation may not necessarily be accurate.)
Yasunao Ishida, who produces the male-only hard string ensemble "Ishida-gumi", will bring together the male-only Ishida "soldier" group this time as well. Naoki Takagishi, a leading classical ballet performer, dances "soldier", and actress and dancer Kaori Torii dances "devil" and "princess" to the hard classical performance. Ryotaro Okiayu, who plays an active role as a voice actor, fascinates the audience with three roles (soldier, devil, and narrative).
"Soldier's Story" is often performed only by playing and reading. Yokohama Minato Mirai Hall By putting a ballet with visual movement in the large space of the large hall, the dynamic image of Stravinsky's music is embodied. Stravinsky, who composed the song shortly after World War I, described "The Soldier's Story" as "speaking, playing (acting), and dancing." The ideal members will give deep emotions and lessons to our hearts today. Please look forward to a gorgeous and hard-line stage.
<< Synopsis >> Soldiers walk to take a vacation and return home. A devil appears there, exchanging a "get anything" book with a soldier's violin. The soldier who got the money and the princess wants to go home, but the devil dances the victory dance, saying, "One happiness is enough, and two happiness is equal to nothing."
<Song> Poulenc: Sonata for Clarinet and Bassoon, Stravinsky: Three Pieces for Clarinet, Prokofiev: Unaccompanied Violin Sonata in D major (with dance)
Event Date

2016-03-14

Hour

19o'clock

Address

2-3-6 Minatomirai, Nishi-ku, Yokohama-shi, Kanagawa

Appearance

Ishida "Soldier" group, Yasunao Ishida (Vn), Naoki Takagishi (Director / Choreographer / Dance), Kaori Torii (Dance), Ryotaro Okiayu (Reading)

Ticket type / Fee

S 5,000 yen, A 3,500 yen

Contact

Yokohama Minato Mirai Hall Ticket Center 045-682-2000

URL