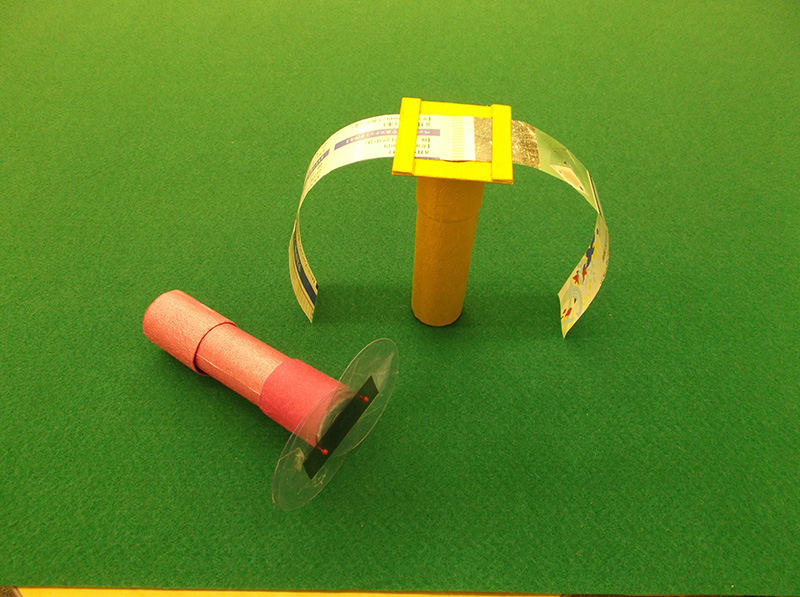 Adult craft class "Two kaleidoscopes-Let's see the difference in appearance-"
Hamagin Space Science Center 1F Studio 
(Please note that this page was created using Google's automatic translation service and understand that because of this, its translation may not necessarily be accurate.)
Hamagin Space Science Center volunteers will hold a workshop for adults.
Make two kaleidoscopes with different mirror arrangements and experience the difference in appearance when looking at the same scope (object to be viewed). I also make two types of scopes.
You can enjoy variations of your work by learning about the characteristics of polarizing plates and the ideas and methods for making various scopes.
We will also introduce information through production, such as the procedure of work, how to obtain materials, and the relationship with daily life.
In addition to the kits we make on the day, we will also give you the same type of home kit.
Why don't you learn the principle and how to make it at the science museum and enjoy it at home with your children and grandchildren?
Capacity: 10 people Target: Adults (High school students and above, please refrain from bringing children)
Application: Apply in advance using the "Application Form" on the website or a round-trip postcard (addressed to the "Adult Craft Class" section of the Hamagin Space Science Center).
Any number of people can apply at the same time. Please specify the following contents.
-------------------------------------------------- -------
1. Title 2. Date of implementation 3. Names, furigana, and age of all participants
4. Zip code / address 5. Phone number
-------------------------------------------------- -------
Application period: Must arrive from Saturday, January 9th to Friday, February 12th
* We will inform you of the lottery results regardless of whether you win or not.
* For round-trip postcards, please write the address and name of the representative on the reply side.
* Winning notification is required to participate. If you do not receive a notification of the result within one week before the implementation date, please contact the hotel.
* If you do not fill in the required items, or if you use a ballpoint pen that disappears, your application will be invalid.
Event Date

2016-03-03

Hour

13: 30-15: 00

Address

5-2-1 Yokodai, Isogo-ku, Yokohama-shi, Kanagawa

Ticket type / Fee

1,000 yen (admission fee not included)

Contact

Hamagin Space Science Center TEL 045-832-1166

URL