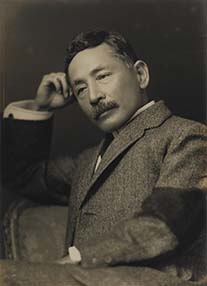 Art / photography
2015.12.15
Special exhibition "Natsume Soseki meets in the 100th year"
Kanagawa Museum of Modern Literature 1, 2, 3 Exhibition Room 
(Please note that this page was created using Google's automatic translation service and understand that because of this, its translation may not necessarily be accurate.)
[Closed: Monday (open on May 2)]
Natsume Soseki celebrates 100 years after his death in 2016. Many of his works depicting the loneliness and suspicion of the human mind pose many problems to our way of life, while also fascinating our readers as a treasure trove of images of dreams, mysteries and laughter. came. In this exhibition, in this world of works, he turned from an English literary writer to a writer, wrote a number of masterpieces in his creative activities for just over 10 years, and collapsed in the process of exploring a new form of literature in "light and darkness". Exhibition of his life. By approaching life, works, and humans, we aim to become a new meeting place for Soseki and modern readers.
[Related project]
May 3rd (Tuesday / holiday) Small commemorative date stamping event
May 21st (Sat) Literary Manga Season 4 in YOKOHAMA "Natsume Soseki" The Miner ""
Start Day

2016-03-26

End Day

2016-05-22

Hour

9: 30-17: 00 (admission until 16:30)

Address

110 Yamate-cho, Naka-ku, Yokohama-shi, Kanagawa

Ticket type / Fee

General 700 yen (500 yen), 65 years old or older / under 20 years old and students 300 yen (200 yen), high school students 100 yen, junior high school students and younger free Free of charge by presenting a disaster certificate, etc.

Contact

Kanagawa Museum of Modern Literature Phone 045-622-6666

URL