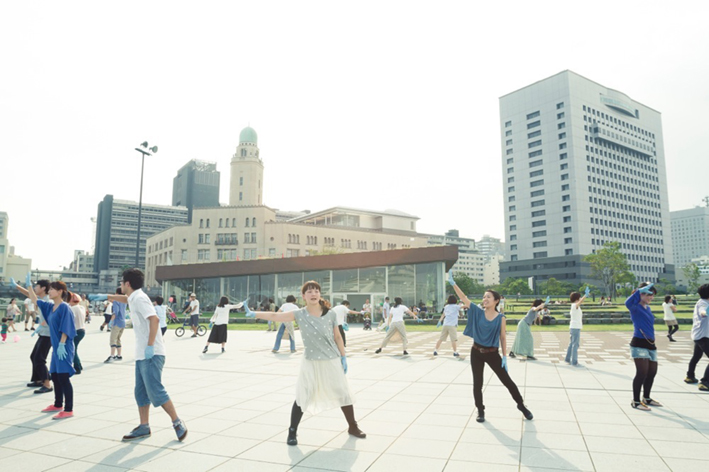 Theater / dance
2015.11.11
Theater ZOU-NO-HANA 2015
Elephant Nose Terrace, Elephant Nose Park, Keihin Ferry Boat, Charan Paulin Scheduled 
(Please note that this page was created using Google's automatic translation service and understand that because of this, its translation may not necessarily be accurate.)
[Friday, Saturday, Sunday and public holidays will be held during the session! ]
The performing park, which passes by the theater, will appear in the elephant's nose again this year!
"Theater ZOU-NO-HANA", which started in 2013, has been well received and will open again this year!
Based on the concept of "passing the theater," "Mamagoto," led by Yukio Shiba, will create a performing park (theatrical park space) where everyone can experience theater and dance with the members of Zonohana.
Please feel the new scenery of the elephant's nose while experiencing the theatrical works as if you were playing in the park.
We look forward to welcoming you! !!
■ Holding program ■
1) ZOU-NO-HANA RADIO | ZOU-NO-HANA RADIO
2) ZOU-NO-HANA EXERCISE
3) KOTATSU with a view of the sea | KOTATSU de ZOUCEAN-VIEW
4) ZOU-NO-HANA SWITCH | ZOU-NO-HANA SWITCH
5) Theatrical Quest / Port Fantasy Edition | ENGEKI QUEST -Fantasy Port Ver.-
6) Just listen! 3-minute trip | ZOU-NO-HANA SHORT TRIP
7) ZOU-NO-HANA TOUR | ZOU-NO-HANA TOUR
8) ZOU-NO-HANA LIVE | ZOU-NO-HANA LIVE
9) ZOU-NO-HANA CRUISE | ZOU-NO-HANA CRUISE
10) ZOU-NO-HANA LUNCH READING | ZOU-NO-HANA LUNCH READING
■ Performance schedule ■
December 4th (Fri), 5th (Sat), 6th (Sun), 11th (Fri), 12th (Sat), 13th (Sun), 18th (Fri), 19th (Sat), 20th (Sun), 23rd (Wednesday / holiday)
Start Day

2015-12-04

End Day

2015-12-23

Hour

12: 00-19: 00 * Friday, Saturday, Sunday and public holidays from December 4th to December 23rd

Address

1-chome, Kaigandori, Naka-ku, Yokohama-shi, Kanagawa

Appearance

Composition / Direction: Yukio Shiba (Mamagoto) Members: Takuma Aoki (Punch Wheel), Masahiro Oishi (Mamagoto | Nylon 100 ℃), Wataru Ohshige (Night Fukashi no Kai), Saki Kato (Building), Nakaba Kato (Mamagoto) , Misaki Kitamura (Kurohige), Hirohiro Hiroshi (Naruki Nakano + Frankens), Haruna Hisaka, Niina Hashida (House | Youth Group), Hoshino Concept (Hoshino Concept Laboratory), Takahiro Hosoya (Bakemono), Shie Mitsuse (River of Japan), Kenji Yamauchi (Youth Group), Masayuki Yamamoto (Youth Group), and more ...

Contact

Elephant Nose Terrace TEL: 045-661-0602

URL