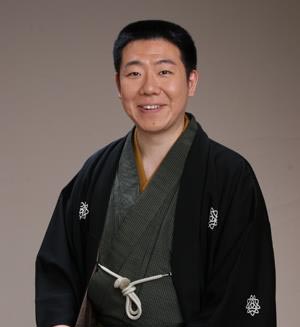 picture traditional culture
2015.11.05
Rakugo and short film collaboration event "First laugh with short film"
Brillia Short Short Theater 
(Please note that this page was created using Google's automatic translation service and understand that because of this, its translation may not necessarily be accurate.)
The movie theater is a rakugo banquet! First laugh with a short film
At the Brillia Short Shorts Theater, a movie theater specializing in short films in Minato Mirai, Yokohama, a collaboration event between rakugo and short films with Mr. Hoshi Sanyutei as a guest, "First laugh with short films" will be held on Saturday, January 2nd and 3rd (Saturday). It will be held on Sunday). After watching the short film, you can enjoy the live storytelling that weaves the story live. Let's enjoy the good old New Year's atmosphere and invite fortune with a big laugh. Amazake will be served as a New Year's Day to customers who come on New Year's Day on January 1st (Friday) and those who participate in the rakugo event on the 2nd (Sat) and 3rd (Sun). (Limited quantity, will end as soon as it runs out)
In addition, as a New Year's gift project with your patronage, a short film program for one year will be offered to customers who join for two people for a limited period of three days from January 1st (Friday) to 3rd (Sunday). Annual passports that can be viewed are usually sold at 10,800 yen (tax included), but at half price, they are sold for 10,800 yen (tax included).
Start Day

2016-01-02

End Day

2016-01-03

Hour

17: 30-19: 30 on both days

Address

5-3-1 Minatomirai, Nishi-ku, Yokohama-shi, Kanagawa Filmy 2F

Appearance

Sanyutei Otori

Ticket type / Fee

General ¥ 1,500 Senior ¥ 1,000 Annual passport ¥ 500

Ticket Info

○ Brillia Short Short Theater TEL: 046-633-2151 WEB: http://www.brillia-sst.jp/ ○ Ticket Pay January 2nd (Sat): https://ticketpay.jp/booking/?event_id= 2466 January 3rd (Sun): https://ticketpay.jp/booking/?event_id=2467

Contact

Brillia Short Short Theater 045-633-2151

URL