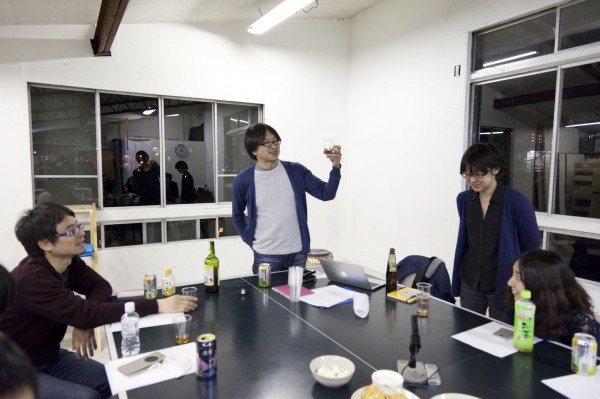 Atsushi Sugita [Nano school << nano school >> # 30 | Being naked, being on the left # 4]
blanClass 
(Please note that this page was created using Google's automatic translation service and understand that because of this, its translation may not necessarily be accurate.)
The tiny school, Nano School, is finally entering its third term. Try to make what you think you know as small as possible and try to know it in the truest sense again. I would like to continue trying various attitudes that seem to be important for art.
From the shocking start of becoming a party to the Idogaya case, changing the theme to [cooperation / refutation / misunderstanding] and [there is no such thing, maybe there is], last year the << 3rd Idogaya Biennale 》 Was held (held until December 12, 2017). This season's Nano School explores the potential of activists. The theme is "being naked, being on the left". Can't we expect creativity on the left, in contrast to stubborn conservatism, which continues to innovate in style with Abenomics, PEGIDA? What can we do to be left again in the anthropological sense? Consider / experiment with the gap between undressing that anyone can do and anarchist thinking and behavior.
* Nano School requires a reservation. Participation qualifications are those who are experts in art or related fields, or who aim to become experts.
Event Date

2015-07-10

Hour

18: 30 ~

Address

4-12-16 Minamiota, Minami-ku, Yokohama-shi, Kanagawa 2F

Appearance

Atsushi Sugita

Ticket type / Fee

Participation fee: 1,200 yen / student ¥ 1,000 (reservation required)

Ticket Info

<Reservation method> Please send the following contents to info@blanclass.com by the day before the event. We will complete the reservation with a reply from here. Please note that we may decline when the capacity is reached. <Title> Nano School Reservation <Body> 1) Date 2) Name 3) Address 4) Email Address 5) Number of Participants

Contact

info@blanclass.com

URL