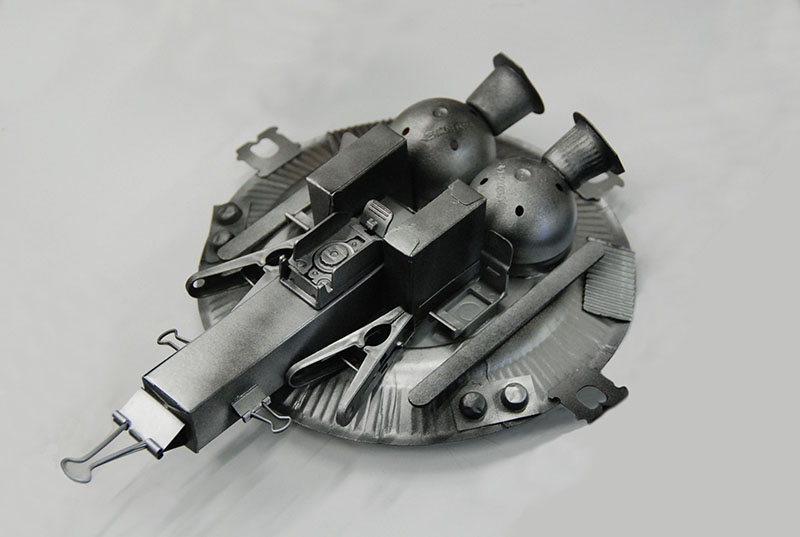 Summer vacation special project "A lot of crafts! Free study paradise 2015" "Junk crafts class"
Hamagin Space Science Center 1F Classroom 
(Please note that this page was created using Google's automatic translation service and understand that because of this, its translation may not necessarily be accurate.)
Make mobile UFOs, planetary rover, etc. from familiar junk materials and empty boxes.
The content changes depending on the time.
① "Mobile UFO"
Make a UFO-inspired work with empty paper plates and Gachapon. A mobile is a kind of decoration that combines shapes like a balance, and it moves swayingly.
② "Balanced space probe"
We will make a work with the image of the space probe "Hayabusa" using familiar junk materials and empty boxes, and attach wires and weights to make it a swinging toy.
③ "Planet Rover"
Make fun works with PET bottle lids and empty boxes. I will make a work that imagines the car "Curiosity" that explores the surface of Mars.
Capacity: 15 people each time Elephant: Recommended for 3rd grade and above (1st and 2nd grade elementary school students can participate with their parents)
Start Day

2015-08-10

End Day

2015-08-14

Hour

① "Mobile UFO" 11: 30-12: 15 about 45 minutes ② "Balanced space probe" 13: 45-14: 30 about 45 minutes ③ "Planet Rover" 15: 15-16: 00 about 45 minutes

Address

5-2-1 Yokodai, Isogo-ku, Yokohama-shi, Kanagawa

Ticket type / Fee

①②③300 yen (Admission fee is not included, participation ticket will be sold at 9: 00-1F information on the day)

Contact

Hamagin Space Science Center TEL 045-832-1166

URL