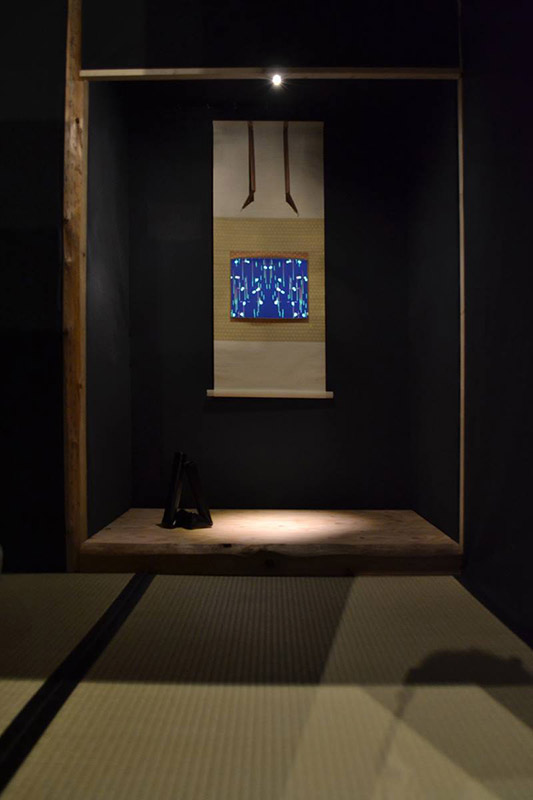 Tea party "rain in the box"
BankART Studio NYK 
(Please note that this page was created using Google's automatic translation service and understand that because of this, its translation may not necessarily be accurate.)
The two-mat tea room "Machian" is said to have been built by Sen no Rikyu. It is said that a feeling of tension is created when the host and the guest sit close to each other. At BankART Open Studio 2015, we will reconstruct the waiting hermitage using modern materials and technology and hold a tea party. We would like to take this opportunity to experience the two tatami mat tea room, and we look forward to welcoming you.
[event date]
June 20th (Sat), 21st (Sun), 27th (Sat), 28th (Sun), 2015
Start Day

2015-06-20

End Day

2015-06-21

Hour

①11: 30 ~ ②13: 00 ~ ③14: 00 ~ ④15: 00 ~ ⑤16: 00 ~ ⑥17: 00 ~ ⑦18: 00 ~

Address

3-9 Kaigandori, Naka-ku, Yokohama-shi, Kanagawa

Appearance

Artist Junichi Kusaka + Associate Professor Urasenke Tea Ceremony Soyu Tokunaga

Ticket type / Fee

Tea membership fee: 1000 yen

Ticket Info

Each seat has a capacity of 3 people. / 1 person. Reservation required. If there are vacant seats, local reception is possible on the day.

Contact

Please make a reservation from the facebook below. https://www.facebook.com/events/1436951733273709/