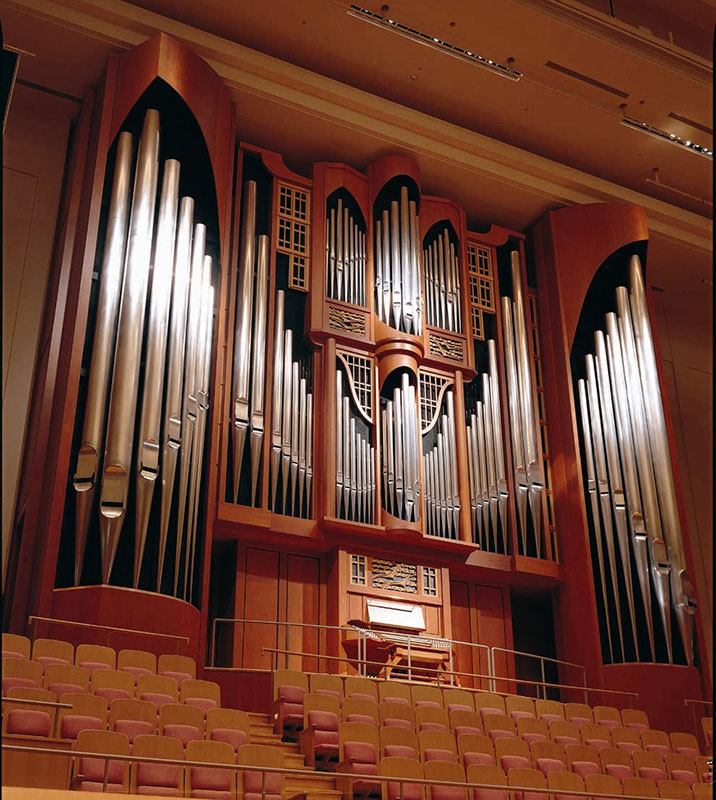 Japan Organist Association National Convention 2015 Opening Concert Organ Recital Series 38 Sound inherited from ancient times, light emitted into the future (Lucy)
Yokohama Minato Mirai Hall Large Hall 
(Please note that this page was created using Google's automatic translation service and understand that because of this, its translation may not necessarily be accurate.)
At Yokohama Minato Mirai Hall, we are focusing on training hall organists.
One of them is the "Yokohama Minato Mirai Hall Organist Internship Program".
This is a unique system in Japan where you can experience and train the roles required of a hall organist.
This time, 10 out of 16 organists who have left the Yokohama Minato Mirai Hall will gather to hold a relay concert at the national convention of the Japan Organist Association.
Please enjoy the larger scale performances of the girls who are familiar with the one-dollar concert.
■ Song ■
【first half】
≪Beginning of organ≫
Buksuheimer Organ Songbook: E major Redeuntes
W. Volcom: Gospel Prelude Vol. 2, No. 4, "Love the Lord"
JS Bach Fantasia and Fuguet Minor BWV542 etc. [Second half]
≪Symphony "Lucy" ≫
H. Mancini: Moon River
CS Lang: Tuba Tune in D major
JS Bach: Lamb of God without dirt BWV656 and others
Event Date

2015-05-01

Hour

19:00 start (18:20 opening)

Address

2-3-6 Minatomirai, Nishi-ku, Yokohama-shi, Kanagawa

Appearance

Minato Mirai Lucy's (Completed Hall Organist Internship Program) Miki Asai Naoko Asao Mina Iizuka Aya Iinuma Yaneiko Kojima Momoko Shimizu Kumi Shibusawa Maki Tomita Mika Noda Fumiko Yanagisawa

Ticket type / Fee

All seats are free 3,000 yen Students ¥ 2,000

Ticket Info

045-682-2000 (Yokohama Minato Mirai Hall Ticket Center)

Contact

045-682-2000 (Yokohama Minato Mirai Hall Ticket Center)

URL