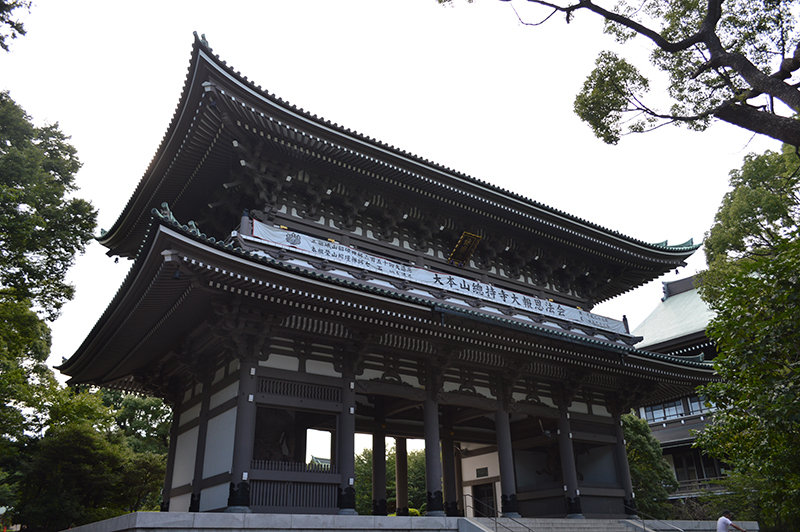 Art / photography
2014.10.17
Culture City of East Asia 2014 Yokohama Smart Illuminations Tsurumi
Omotoyama Sojiji 
(Please note that this page was created using Google's automatic translation service and understand that because of this, its translation may not necessarily be accurate.)
Night with a Thousand Lights <br> Tsurumi Ward has many historic sites and nature, but it also has a variety of faces such as an international region and a science frontier district, which is a state-of-the-art research base. In addition, traditional events and local events are actively held, and the town is full of charm and vibrancy. Since 2012, under the slogan of "Thousands of customers and millions of visitors," efforts have been made to promote the appeal of the ward and attract customers. Among them, Omotoyama Sojiji is a powerful asset.
"Smart Illuminations Tsurumi" will be held under the theme of "Night that lights a thousand lights", set in Sojiji, Omotoyama, which has been transmitting Zen culture in Tsurumi for about 100 years. This program is mainly composed of the "carrying light" project from Tsurumi Station, which is the center of the ward, to Sojiji Temple, and while respecting the atmosphere of Sojiji Temple, Japanese, Chinese and Korean artists and residents of the ward , The new Tsurumi night will be quietly colored with a thousand lights.
[Art program]
Works by East Asian and Japanese artists at Sojiji Temple, the main venue
■ 《ACROSS》 Sakae Akika (Sanmon)
Inspired by the "explosion" that is impossible for traditional Chinese events, two participants inspire light from both ends, and when the lights collide, they play a sound like an explosion. A collaborative work of light with the left and right statues of the three gates.
■ 《A tone of light》 Kosuke Kawase (in front of the rotary)
An installation created by Kosuke Kawatomo, who is also a composer, with various large and small planters whose light changes according to the music.
■ 《Imo without eating》 Takeshi Kanno (in front of the Buddhist temple)
A sculpture made of cast aluminum. The model is a plant, but it is a mysterious sculpture that can be seen like many "humans". We welcome visitors in front of the Buddhist temple.

■ 《No pain, No gain.》 Park Ji-hyun (Mimatsukaku)
A picture drawn by using an incense stick to make it stand out will be displayed on the first floor of Mimatsukaku, and the production process will be projected on the screen in the next room.
■ 《Silver Green Grass》 Takeshi Kanno (Hyakuma Corridor)
When hooked on a wire, electricity flows and the light illuminates. A sculpture that "connects the heavens and the earth"the work. A collection of small lights highlights a hundred corridors.

■ 《Hikari no Mi》 Kota Takahashi (Plaza in front of Mukokaramon / Square in front of Tsurugi Station)
Participants will draw a smile on the drawing of ○ drawn by Kota Takahashi. The approach to the Buddhist temple will be colored with "Hikari no Mi", which is filled with the feelings of people. A workshop venue will also be set up in the station square, and participants will install it on their own.
[Simultaneous event]
"Tsurumi / Old Tokaido Eating Walk"
A walking event focusing on the "highlights" and "highlights" along the old Tokaido will be held only on Saturday, October 25th.
Everyone who participates in the "Tsurumi / Old Tokaido Eating Walk" and "Smart Illuminations Tsurumi" and collects stamps will receive a "Wakkun Plush Strap" as a gift!
Start Day

2014-10-24

End Day

2014-10-25

Hour

17: 00-20: 30 * Hikari no Mi Workshop is starting from 16:00 in front of Tsurumi West Exit Station.

Address

2-1-1 Tsurumi, Tsurumi-ku, Yokohama-shi, Kanagawa

Appearance

Participating artists: Akika Sakae, Kosuke Kawase, Takeshi Kanno, Kota Takahashi, Ji Hyun Park

Ticket type / Fee

free

Contact

Tsurumi Ward Administration Promotion Division TEL: 045-510-1677 / FAX: 045-504-7102

URL