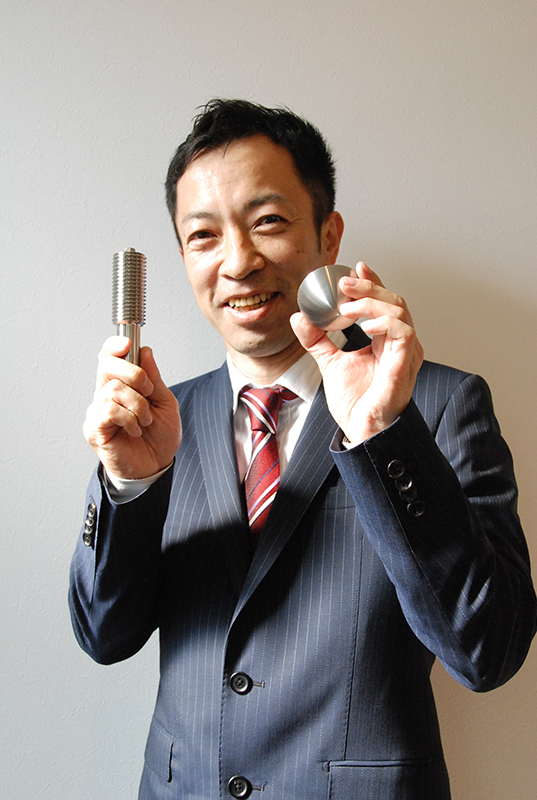 Hamagin Kids Science 30th Anniversary Special Project "Tokoton! Hayabusa2" <Talk Event 4th> "Parts are handmade by craftsmen!?-Tell me! Professor Kawaguchi-"
Hamagin Space Science Center 1F Space Theater (Planetarium) 
(Please note that this page was created using Google's automatic translation service and understand that because of this, its translation may not necessarily be accurate.)
To commemorate the 30th anniversary of the opening of the Hamagin Space Science Center, Hamagin Kids Science will feature "Hayabusa2," which has already attracted the attention of many people. Six months before the launch, we will introduce "Tokoton" to everyone from various perspectives, such as the outline of the mission, the characteristics of the asteroid to be aimed at, the equipment such as the ion engine, and manufacturing. In all 6 series, we invite each expert. The 4th lecture will be given by Dr. Nobuko Kawaguchi, CEO of Shimodaira Seisakusho in Yokohama.
[Profile of Shinji Kawaguchi]
Representative director of Shimodaira Seisakusho Co., Ltd. Born in Isogo-ku, Yokohama in 1972. Runs a metal processing company for precision parts such as aircraft and space equipment. He is involved in the manufacture of parts such as springs for the asteroid explorers "Hayabusa" and "Hayabusa2". 2010 Received a letter of appreciation from the Minister of State for Space Development and the Minister of Education, Culture, Sports, Science and Technology as a member of the Hayabusa Project Support Team.
Advance application system. For details, go to HP.
Capacity: 290 (including 30 commuter pass Web membership slots)
Elephant: Elementary school 1st grade to junior high school 3rd grade (Elementary school students must be accompanied by at least one guardian)
Deadline: Must arrive on Sunday, October 12th
Event Date

2014-10-26

Hour

15: 30-16: 30

Address

5-2-1 Yokodai, Isogo-ku, Yokohama-shi, Kanagawa

Ticket type / Fee

Free (free admission and admission)

Contact

Hamagin Space Science Center TEL 045-832-1166

URL