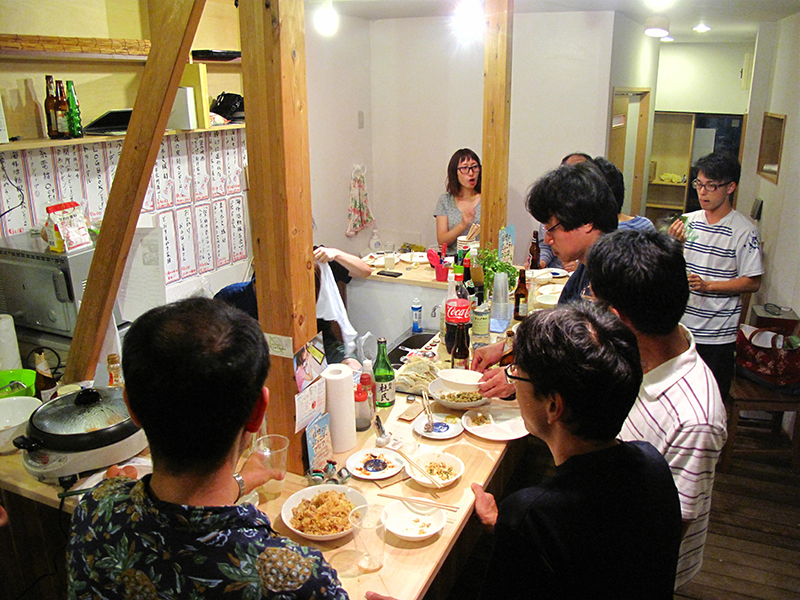 Overseas activity briefing session vol.4 Extra edition "Romania Sibiu" reporting party!
Theater Center F 
(Please note that this page was created using Google's automatic translation service and understand that because of this, its translation may not necessarily be accurate.)
Theater Center F keeps an eye on the trends of theater people who are active overseas, and holds and archives debriefing sessions. The 4th is an extra edition with a slightly different taste. Members who participated as volunteer staff at the Sibiu International Theater Festival in Transylvania, Romania, jacked the building of F in June this year! We will hold a party that doubles as an experience report session.
[Reference] Volunteer recruitment guidelines by the EU-Japan Fest Japan Committee → http://eu-japanfest.org/n-program/volunteer.html
Event Date

2014-09-25

Hour

19:00 Open 22:00 Open

Address

Kogane-X Lab., 2-43-6 Hatsune-cho, Naka-ku, Yokohama-shi, Kanagawa.

Appearance

▼ Member Kaoru Kobori Southeastern United States is the second home! I'm 26 years old. Mayumi Taniguchi This is the Sibiu Volunteer Reception Office. Kanako Tsutsumi A 25-year-old resident of Sasebo who likes cross-cultural exchange and music. Yasuo Sakaki Engaged in the management and operation of theaters and rehearsals at a certain place in Tokyo. Chiemi Fukumori Choreographer / Performer / Theater Director Yosuke Hosoi Video Director Yuka Tamura Traveler Mihoko Watanabe Twenty-two Associations. In charge of direction

Ticket type / Fee

▼ Participation fee: 500 yen ▼ Capacity: 15 people (Reception will end as soon as the capacity is reached)

Ticket Info

▼ Reservation method: The subject is [Overseas activity report meeting, Mihoko Watanabe, reservation], 1. Name 2. Number of people 3. Contact information (email address / phone number), info@tcf-project. Please contact us at net. Your reservation will be completed with a reply.

Contact

Theater Center F [TEL] 090-2411-8217 [MAIL] info@tcf-project.net

URL