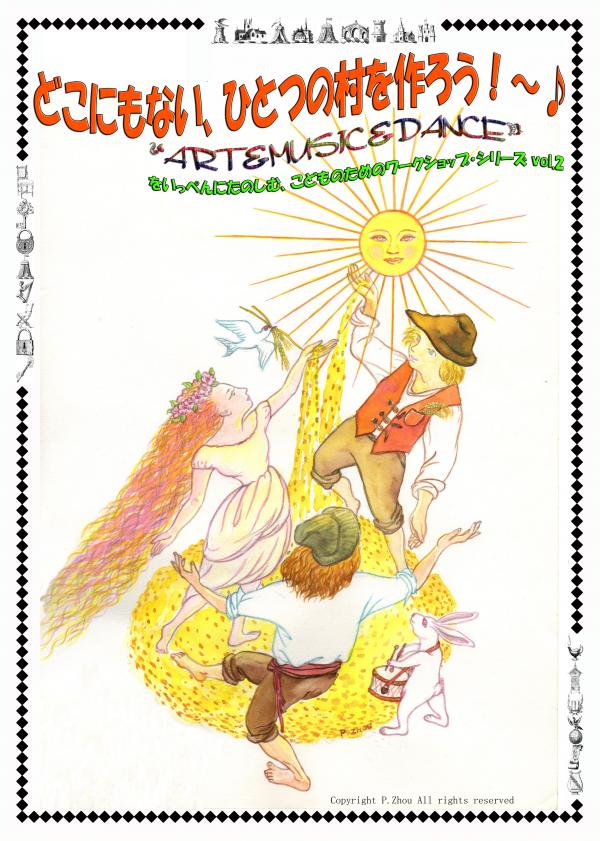 Let's create a village that is not found anywhere else! ~~ Exciting workshop for children to experience art, music and dance with artists at once ~
KAAT Kanagawa Arts Theater Medium Studio 
(Please note that this page was created using Google's automatic translation service and understand that because of this, its translation may not necessarily be accurate.)
Workshop series for children vol.2 to enjoy "ART & MUSIC & DANCE" all at once
Let's create a village that is not found anywhere else! ~
It is a workshop that parents can also participate in and enjoy.
<Introduction to Sensei>
☆ Shuhei Sensei Paintings are exhibited in solo and group exhibitions in Japan, China, and European countries.
☆ Piano Kosuke Ito
I compose and arrange commercials and film music, and also play the piano.
☆ Dance Stow Mikiko Sensei We choreograph dances, dance on stage, and spread dance all over Japan.
Please see here for the contents of the workshop. ↓
Event Date

2013-12-15

Hour

10:00 Polka Group (preschoolers over 4 years old) 14:00 Poulenc Group (1st to 5th grade elementary school students) * Reception is 30 minutes before the start of the performance

Address

281 Yamashita-cho, Naka-ku, Yokohama-shi, Kanagawa

Ticket type / Fee

Children 2,000 yen (including construction material costs, mini concerts, insurance premiums) Parents 500 yen (mini concerts, insurance premiums included) * Capacity of 50 children each time * Children who are not eligible for group age can visit for free.

Ticket Info

<Application> First-come-first-served basis by e-mail acchi.cocchi@gmail.com * In the e-mail, ① Participating group name (Porka or Poorank) ② 〒 ③ Address ④ Phone number to contact on the day ⑤ Participating child's name (Furigana) ) ⑥ Participating child age ⑦ Participating guardian name (Furigana) ⑧ Please be sure to specify with or without accompanying children (number of people / age).

Contact

NPO corporation here and there 090-1261-1308

URL