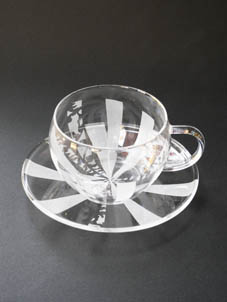 Winter limited menu Glass craft sand blast experience "Making heat-resistant cups & saucers" and "Making aroma candles"
Kanagawa Prefectural Fujino Art House Experience Studio 
(Please note that this page was created using Google's automatic translation service and understand that because of this, its translation may not necessarily be accurate.)
This is a winter limited menu for sandblasting experience.
Make a "heat resistant cup", a "saucer", and an "aroma candle holder".
* We also hold regular glass craft sandblasting experiences.
* Closed days: Open if there are holidays such as Tuesdays, Tuesdays and public holidays, and the next day will be closed.
Start Day

2014-01-11

End Day

2014-03-31

Hour

9: 00-17: 00

Address

4819 Magino, Midori-ku, Sagamihara City, Kanagawa Prefecture

Ticket type / Fee

◎ Participation fee: 1,500 yen to 2,500 yen

Ticket Info

Same-day reception: Reception from 9:00 to 12:00 and 13:00 to 15:00

Contact

Kanagawa Prefectural Fujino Art House TEL 042-689-3030

URL