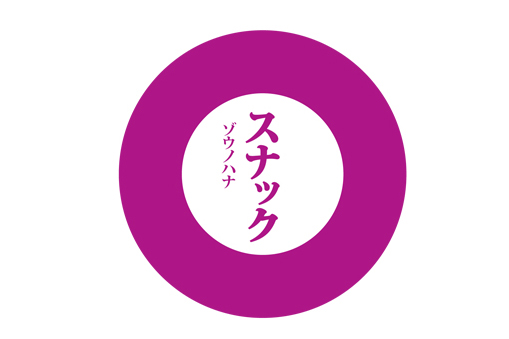 Snack ZOU-NO-HANA with OuUnPo vol.4 SNACK ZOU-NO-HANA with OuUnPo
Elephant nose terrace 
(Please note that this page was created using Google's automatic translation service and understand that because of this, its translation may not necessarily be accurate.)
"Snack Elephant Nohana" is a salon that creates encounters and exchanges with people.
This time, which is the 4th time, we will welcome members of "OuUnPo", a research team from Europe, as guests.
It will be a place for international cultural exchange, with talk sessions about the city and performances by members of Ounpo.
Please feel free to visit us.
-
■ Program
1) Performance 20: 00-20: 30
"The Heaven Inside The Mountain"
A performance by Rafaela, one of the members of Ownpo.
Cast; Raffaella della Olga, Naoaki Bab
2) Free session 20: 30-21: 30
"Yokohama-Destruction and Rebirth"
Talk session with members of Ownpo, Yokohama artists, city officials, journalists, architects, visitors, etc. (Japanese-English interpreter available.)
How has Yokohama revived from wars and earthquakes? Also, what does it mean to utilize the creativity of an artist in a city? We will discuss such things.
We will do it in a rough style with alcohol, so please join us.
-
■ What is OuUnPo?
OuUnPo is a group of artists, curators, researchers, etc., who share and co-create knowledge through artistic activities in various places, just like a traveling laboratory. Several times a year, we hold sessions based on themes, focusing on different themes at each venue (country). Sessions in Japan will be held from June 17th to 27th, with various programs in various parts of Tokyo and Yokohama.
Learn more about OuUnPo.
http://ouunpojapan.blogspot.fr/
https://www.facebook.com/Ouunpo
Event Date

2013-06-22

Hour

19: 00-22: 00

Address

1-chome, Kaigandori, Naka-ku, Yokohama-shi, Kanagawa

Appearance

Mama / Master: OuUnPo Performance Performers: Raffaella della Olga, Naoaki Bab

Ticket type / Fee

Free admission, free food and drink, separate food and drink

Contact

Elephant Nose Terrace TEL: 045-661-0602

URL