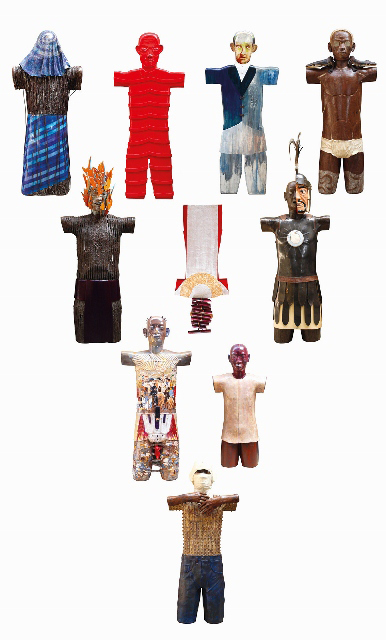 Art / photography
2013.03.14
Welcome to the Jungle Hot! Southeast Asian contemporary art
Yokohama Museum of Art 
(Please note that this page was created using Google's automatic translation service and understand that because of this, its translation may not necessarily be accurate.)
As of 2012, Singapore's per capita total income is about 1.5 times that of Japan, the third largest in the world, and Indonesia's economic growth rate is about 3 times that of Japan.
Where does this "heat" that is boiling in Southeast Asia come from?
Southeast Asia cannot be summarized from a single perspective in all aspects such as ethnicity, religion, and political thought.
Introducing 28 works since 1999 by artists from 8 countries including Singapore, Malaysia, Indonesia, Thailand, Philippines, Vietnam, Cambodia and Myanmar.
Start Day

2013-04-13

End Day

2013-06-16

Address

3-4-1 Minatomirai, Nishi-ku, Yokohama-shi, Kanagawa

Ticket type / Fee

General 1,100 (1,000) yen / University / High school student 700 (600) yen / Junior high school student 400 (300) yen / Free for elementary school students and younger * Advance ticket sales period: From Thursday, January 31 to Friday, April 12 * ( ) Is for advance sales and group fees for 20 or more people (advance reservation required) * Free for high school students and younger every Saturday (student certificate, student ID card) * Person with a disability certificate and accompanying person (1 person) ) Is free * You can see the Yokohama Museum of Art collection exhibition only on the day of viewing with this exhibition ticket * Repeater discount: If you show the paid ticket for the exhibition planned by the museum, you can see it at a group rate. (Valid only once per person for one year from the last day of the exhibition that has been viewed) * Please contact us for other discount rates. Advance limited ticket * Sold until April 20 General pair ticket 1,800 yen * In addition to using it as a pair, you can also use it when you enjoy the exhibition twice by yourself. General drink set ticket 1,200 yen * A drink voucher that can be exchanged for soft drinks up to 450 yen at the Yokohama Museum of Art "Café Ogurayama" is included.

Ticket Info

You can purchase it at the Yokohama Museum of Art (advance sale is a museum shop) and the multi-copy machine "Seven Ticket" (Seven Code: 021-012) in the Seven-Eleven store.

Contact

045-221-0300

URL