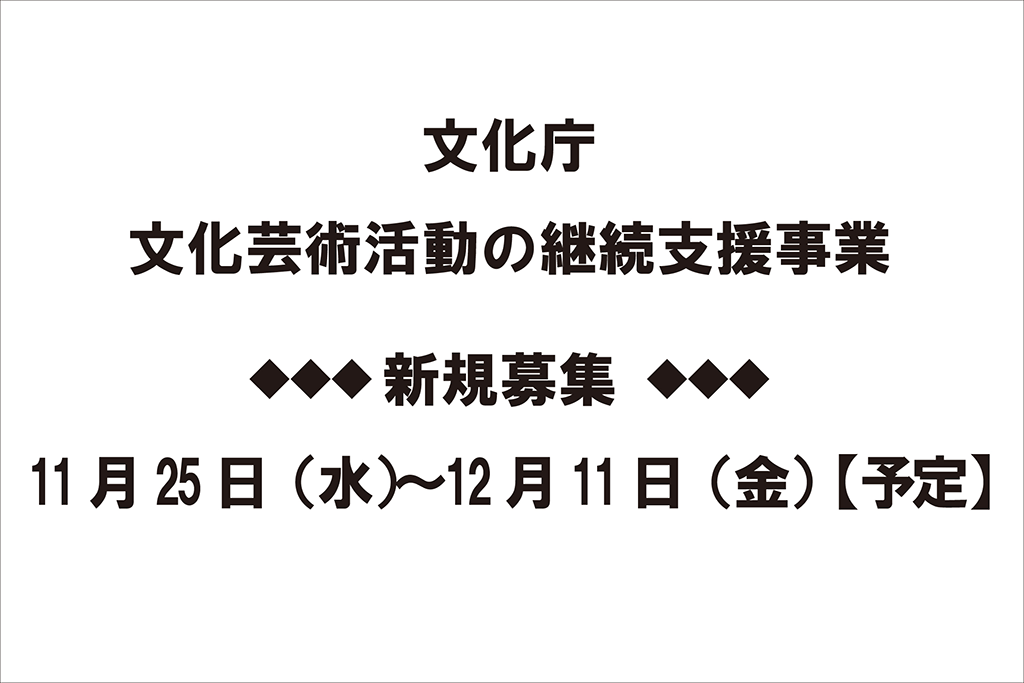 The Agency for Cultural Affairs has decided to accept new applications from November 25 (Wednesday) to December 11 (Friday) [planned] for the ongoing support project for cultural and artistic activities. In addition, details such as recruitment information will be announced on the website around the week from November 9th (Monday).
■ " Continued Support Project for Cultural and Artistic Activities" Secretariat website ◀︎◀︎◀︎ Click here for application
*Be sure to check this application guide and other related materials before applying.
You can also view the PDF below. Click here for PDF.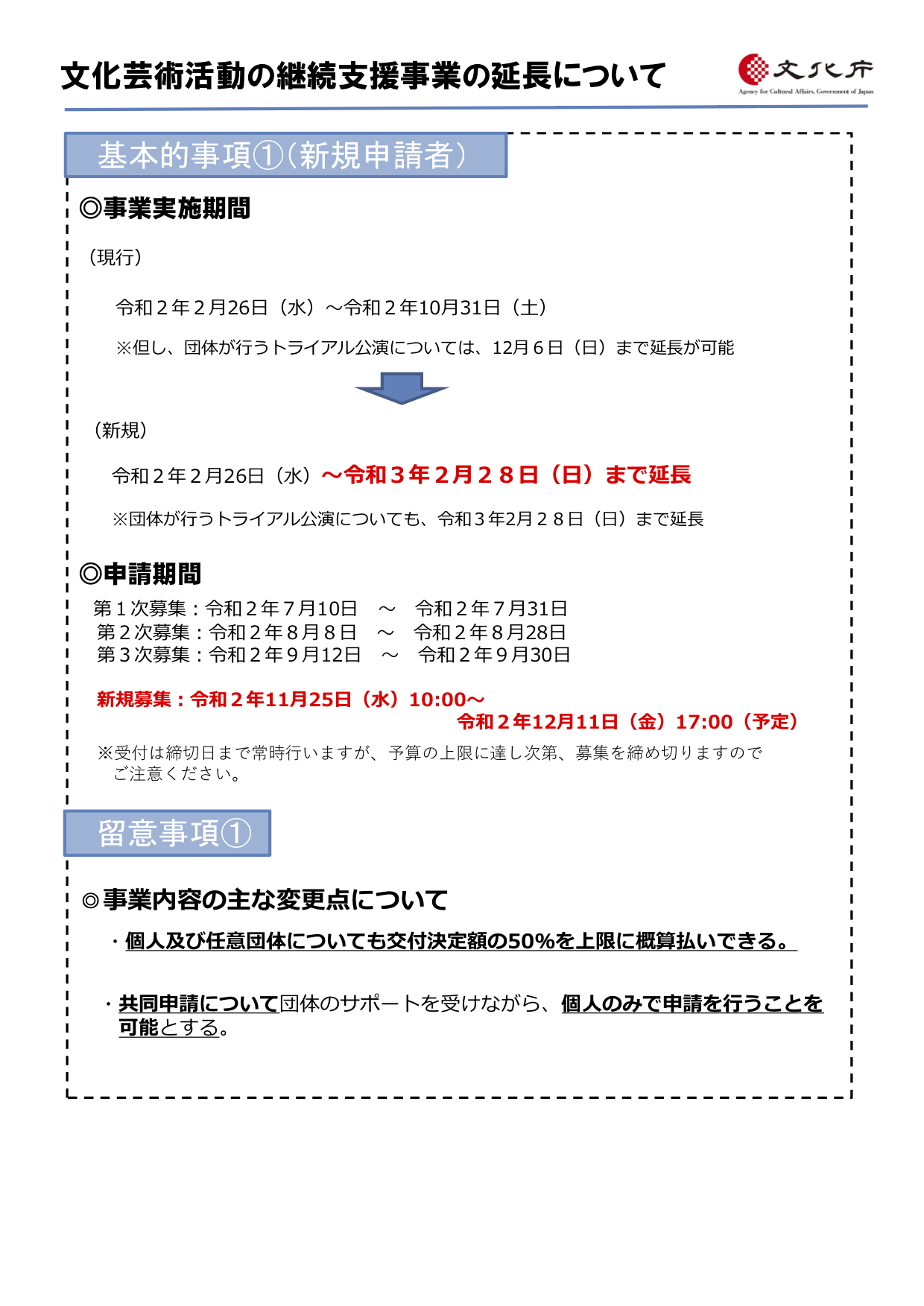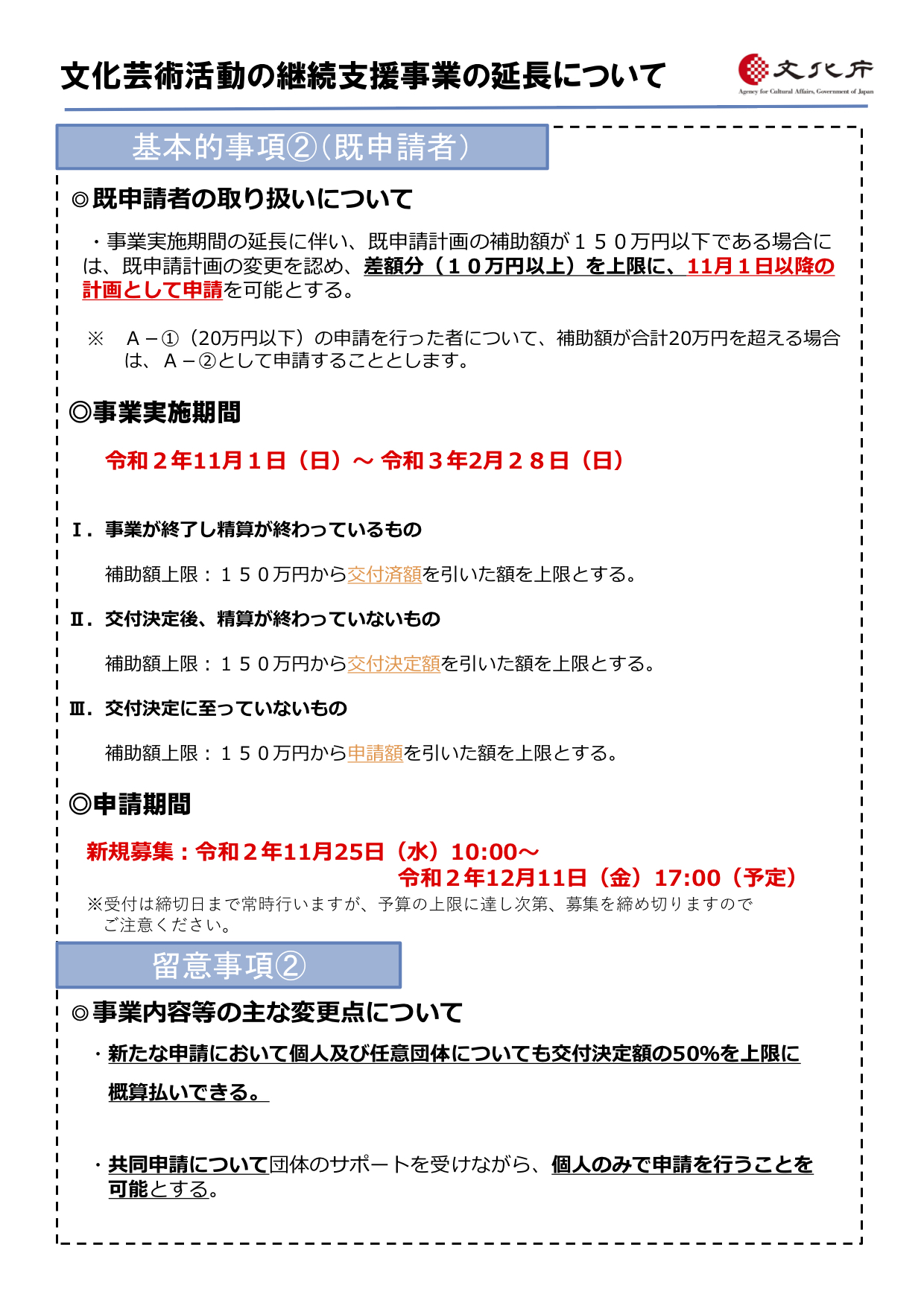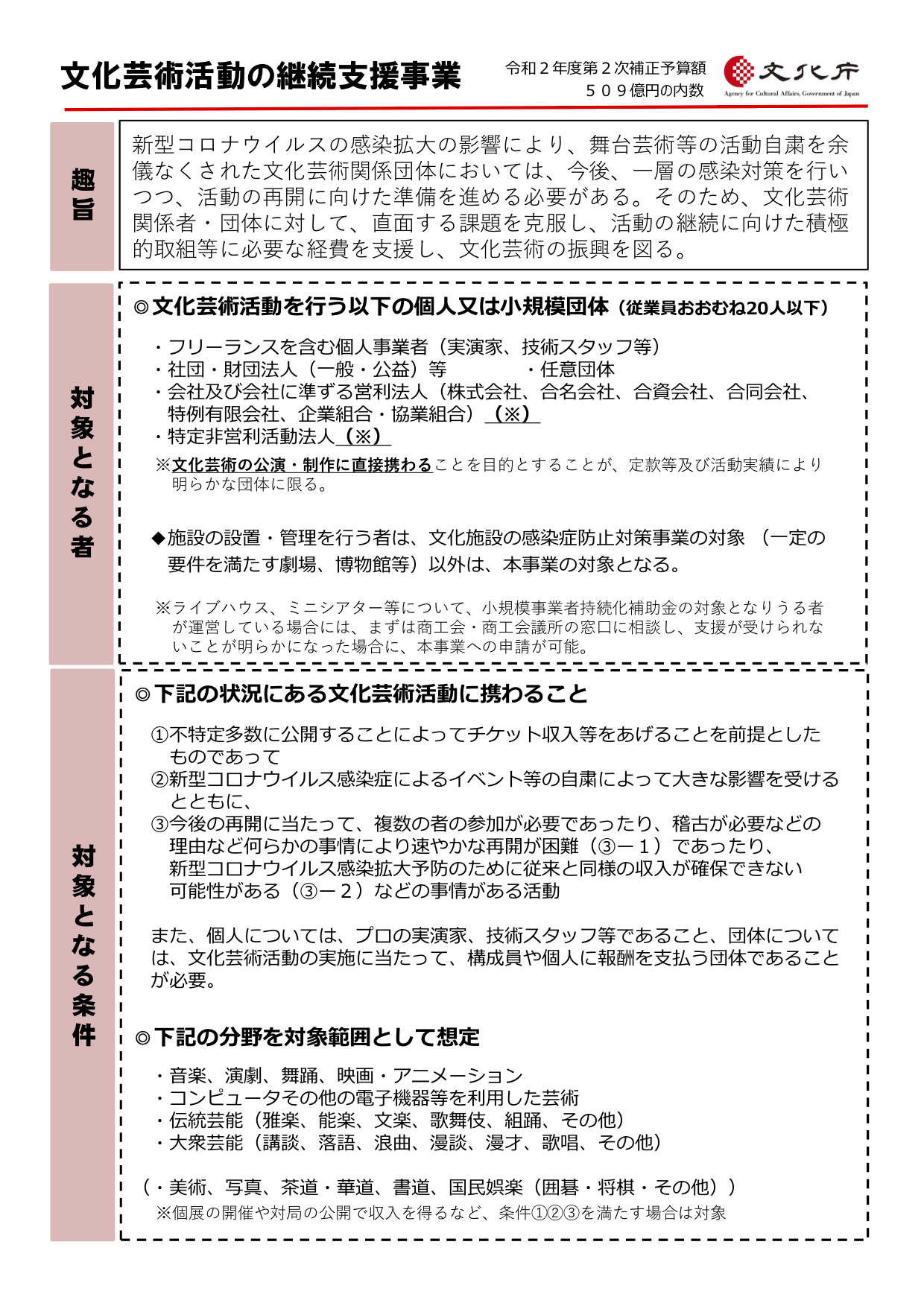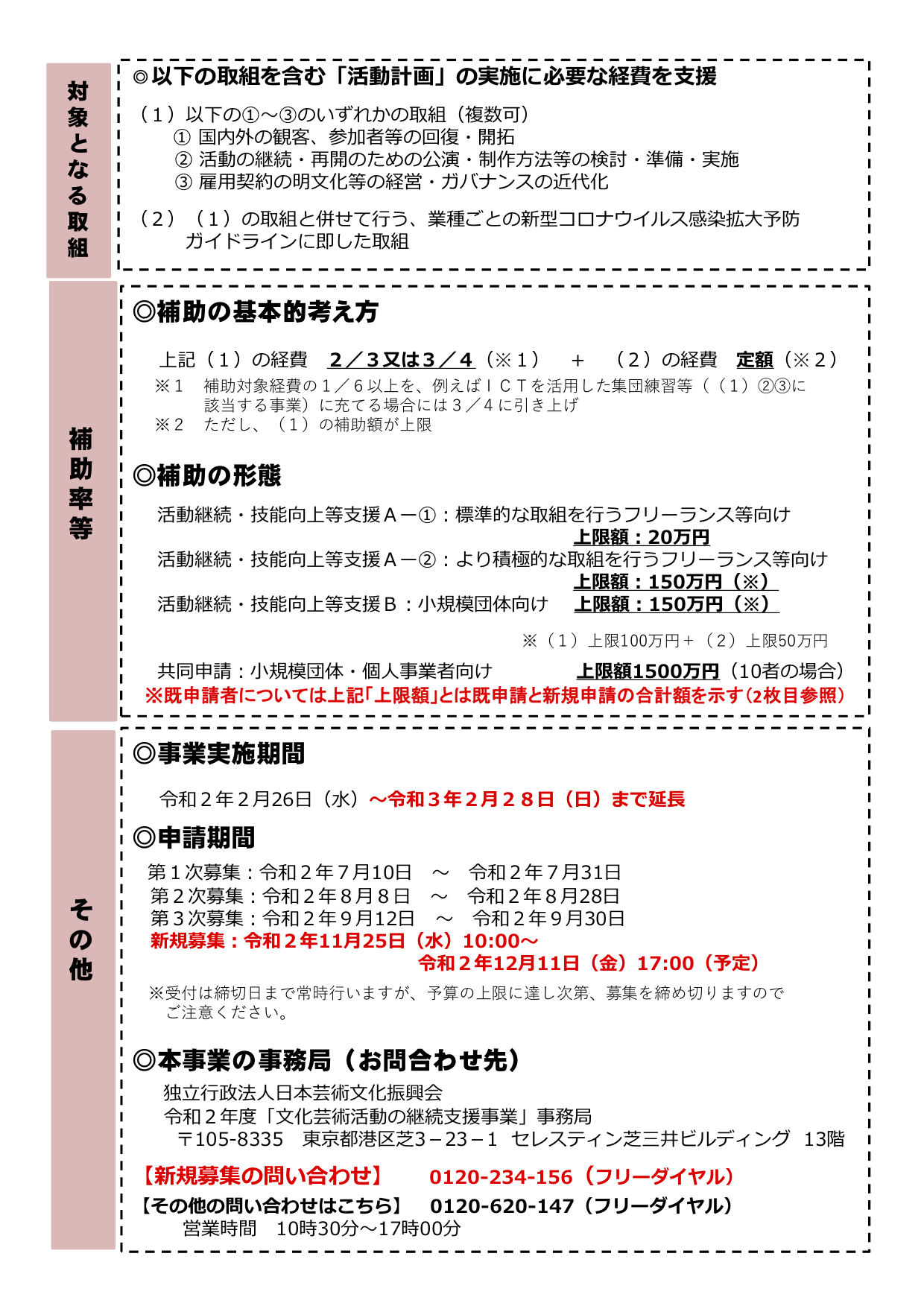 For inquiries, call center
[Inquiries for new recruitment] 0120-234-156 [Other inquiries] 0120-620-147
[10:30-17:00 (Saturdays, Sundays, and holidays are also available)]