Art and Photography
2019.08.30
Free! Surreal! Straightball! Kuka World full of individuality
ギャラリークーカ&カフェ 
(Please note that this page was created using Google's automatic translation service and understand that because of this, its translation may not necessarily be accurate.)
Kanagawa Gallery walk
File.9 GALLERY COOCA
Shino Yamamoto (Gallery Watts)
A colorful and cute picture in the flyer that I suddenly saw. Sea creatures are drawn around a mysterious girl on a light blue background. `` Huh? I observed it during the summer vacation free assignment, '' said a long-awaited memory suddenly revived.I was drawn to the picture that seemed like a modern version of the Sea Monkey and went out to want to see the real thing . The venue is GALLERY COOCA in Hiratsuka.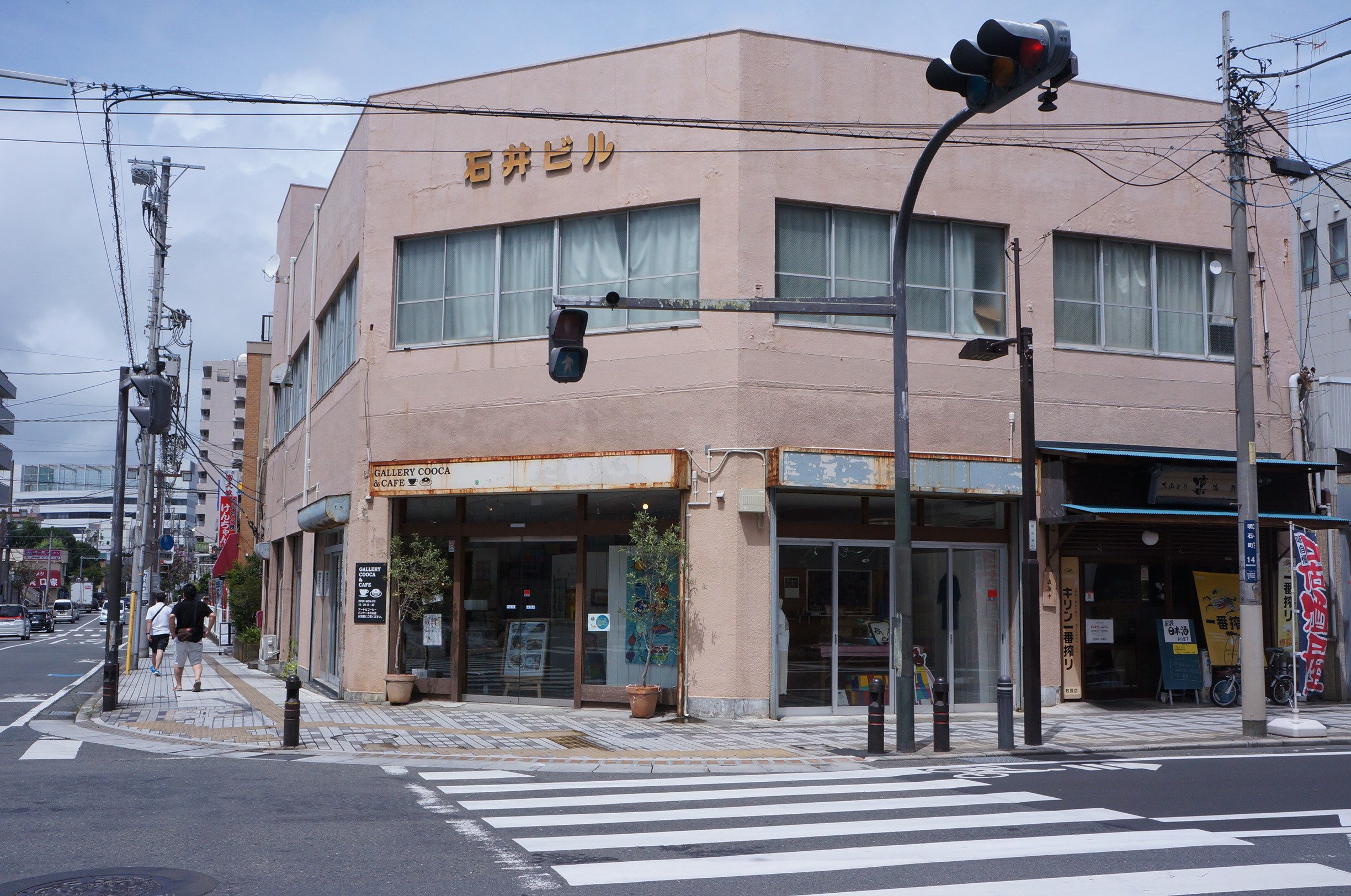 When you pass through the shopping street at Hiratsuka Station west exit, what! What! A building like a movie set at a wide intersection. "Cool!" Coco came out of her mouth unexpectedly.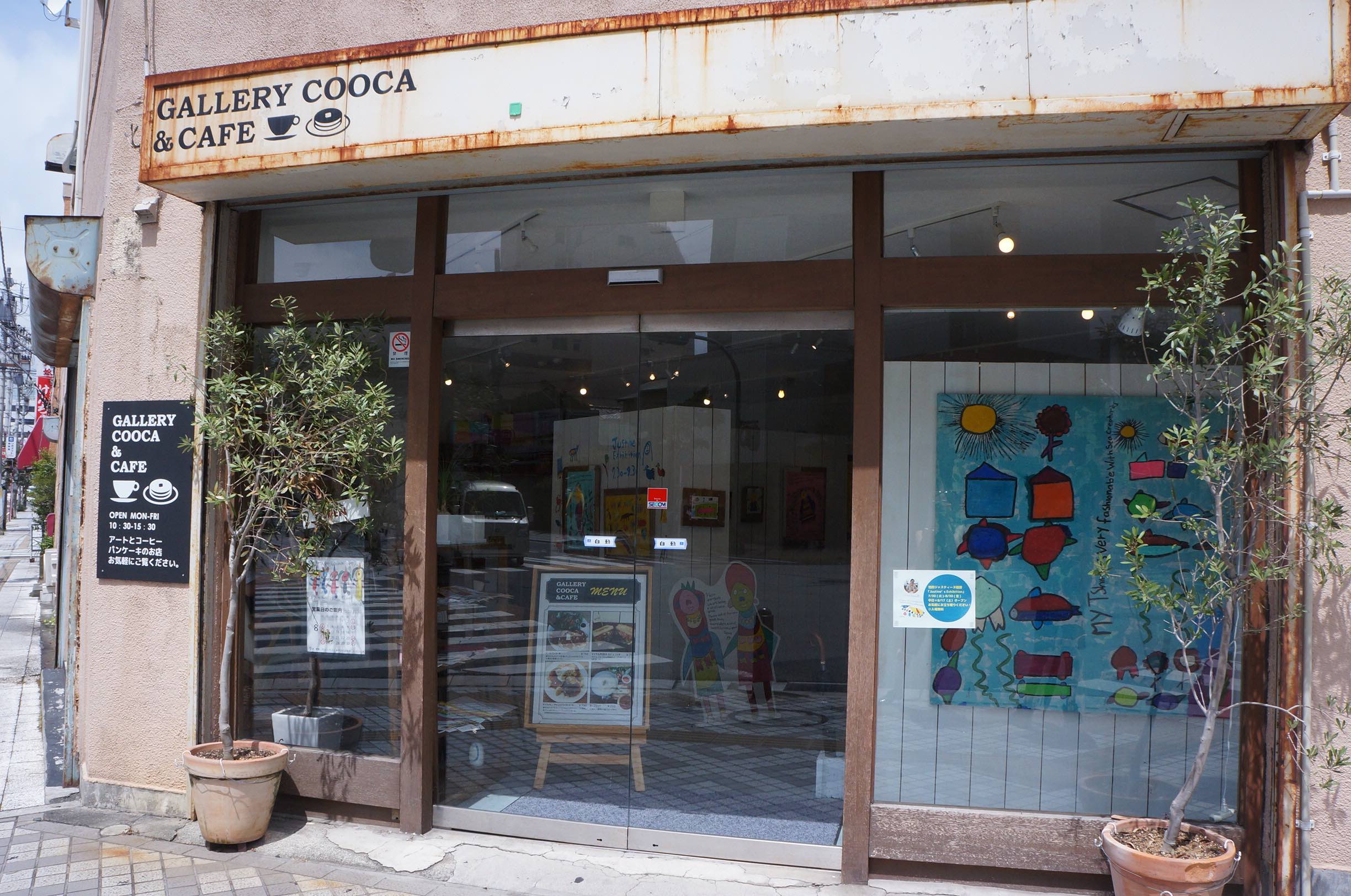 Entering the entrance with a retro feel, you will find a rustic modern fashionable cafe. The back is a counter.
The other side of the white panel is the gallery space. There were light pictures that attracted me here.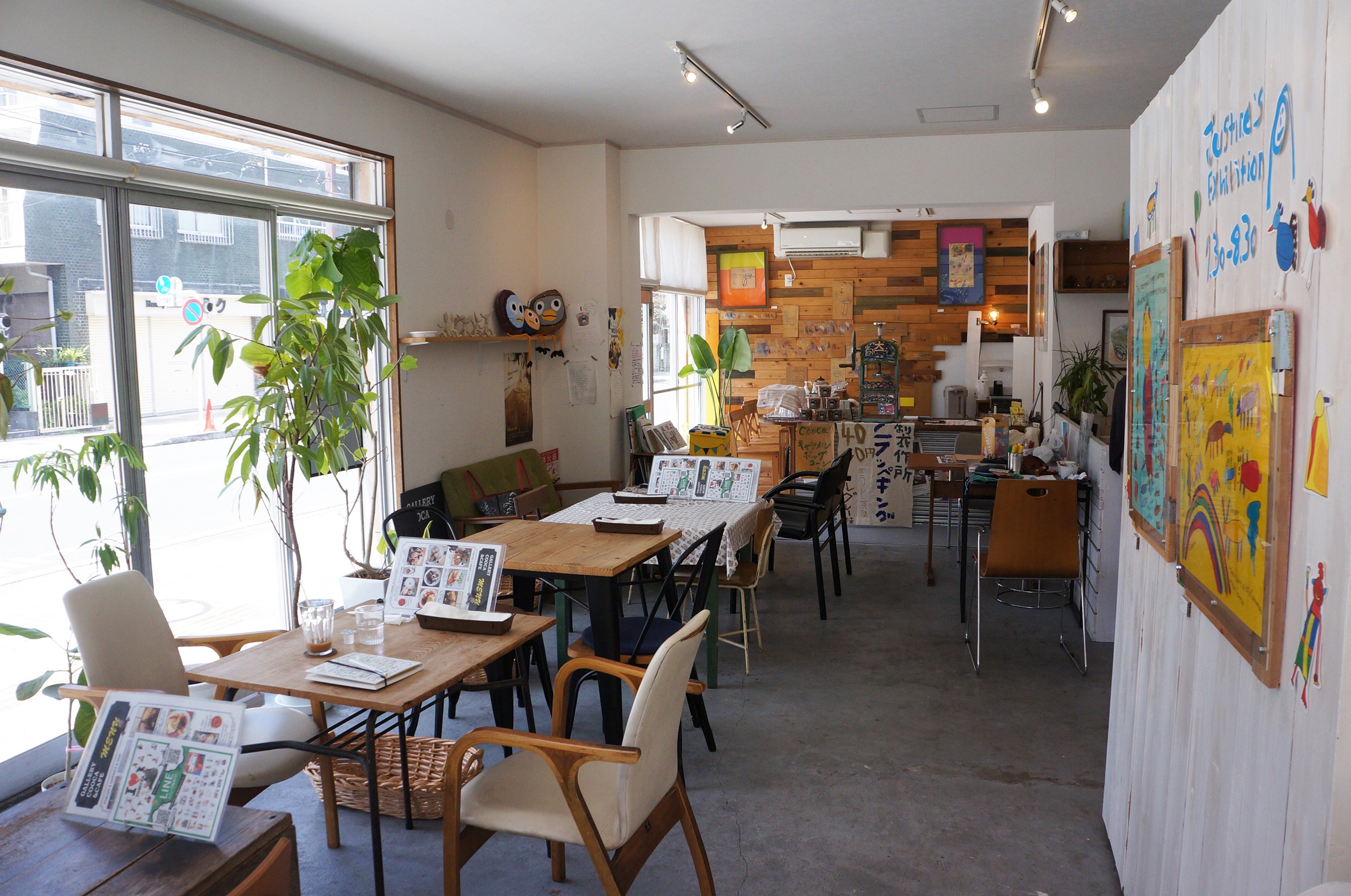 The author is Justine Ikeda. Her work is always accompanied by English sentences, which are everyday events and memories. In combination with the clear black lines and the pictures made up of solid painted colors, it's strange that every single everyday frame feels very poetic.
And the combination of colors is fun and tickles the mind.
"I like rainbow colors, so I use seven colors often, and I feel better," says Justine.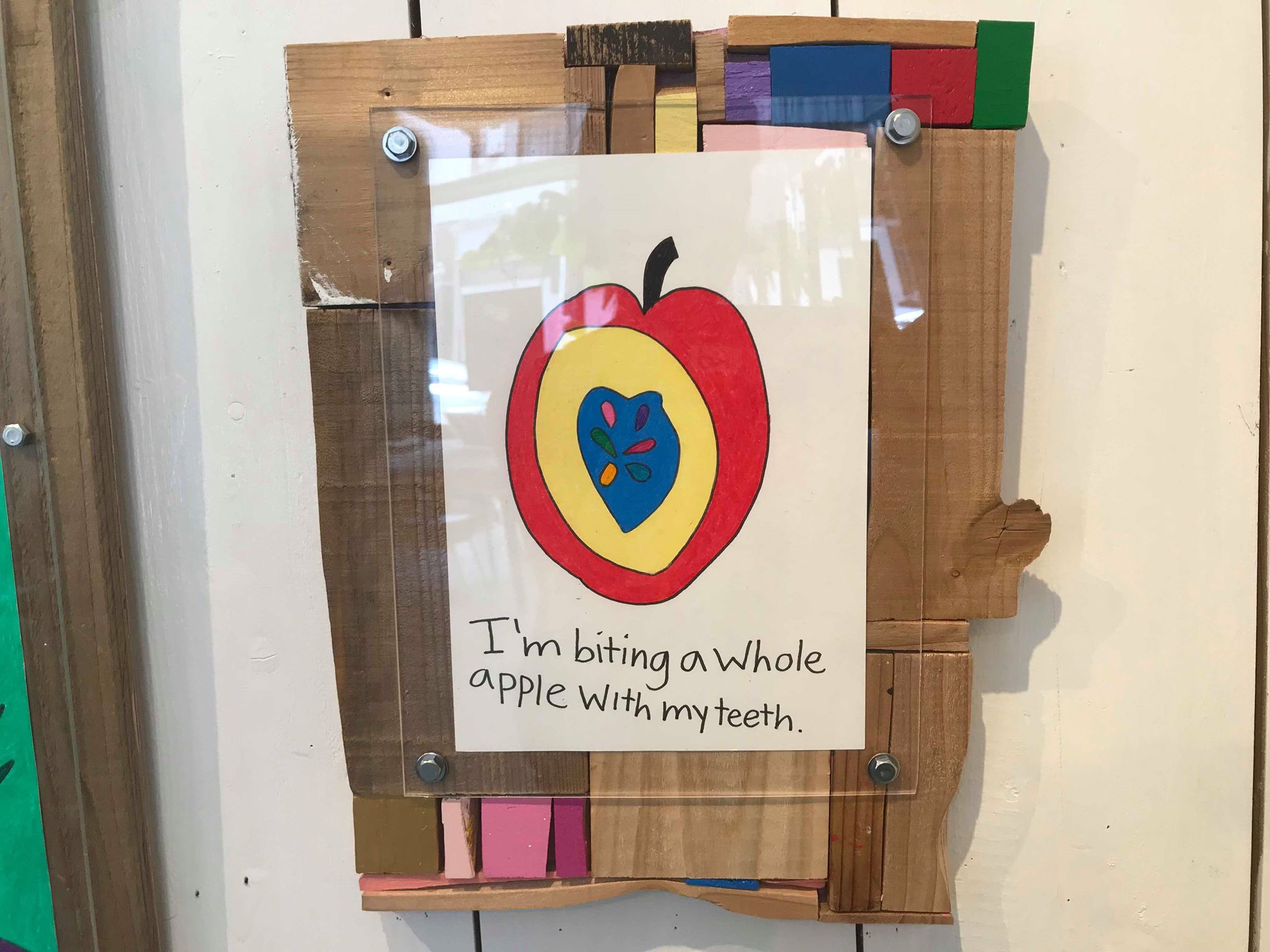 "The bird in the back is a rare nuance for Justine," explains Momoko Kitazawa, director of the Kuka facility. "People and creatures with a simple outline and round face often appear in her characteristic pattern. It is like drawing something floating on my head without hesitation. I think that I drew a shape that left a lasting impression. ''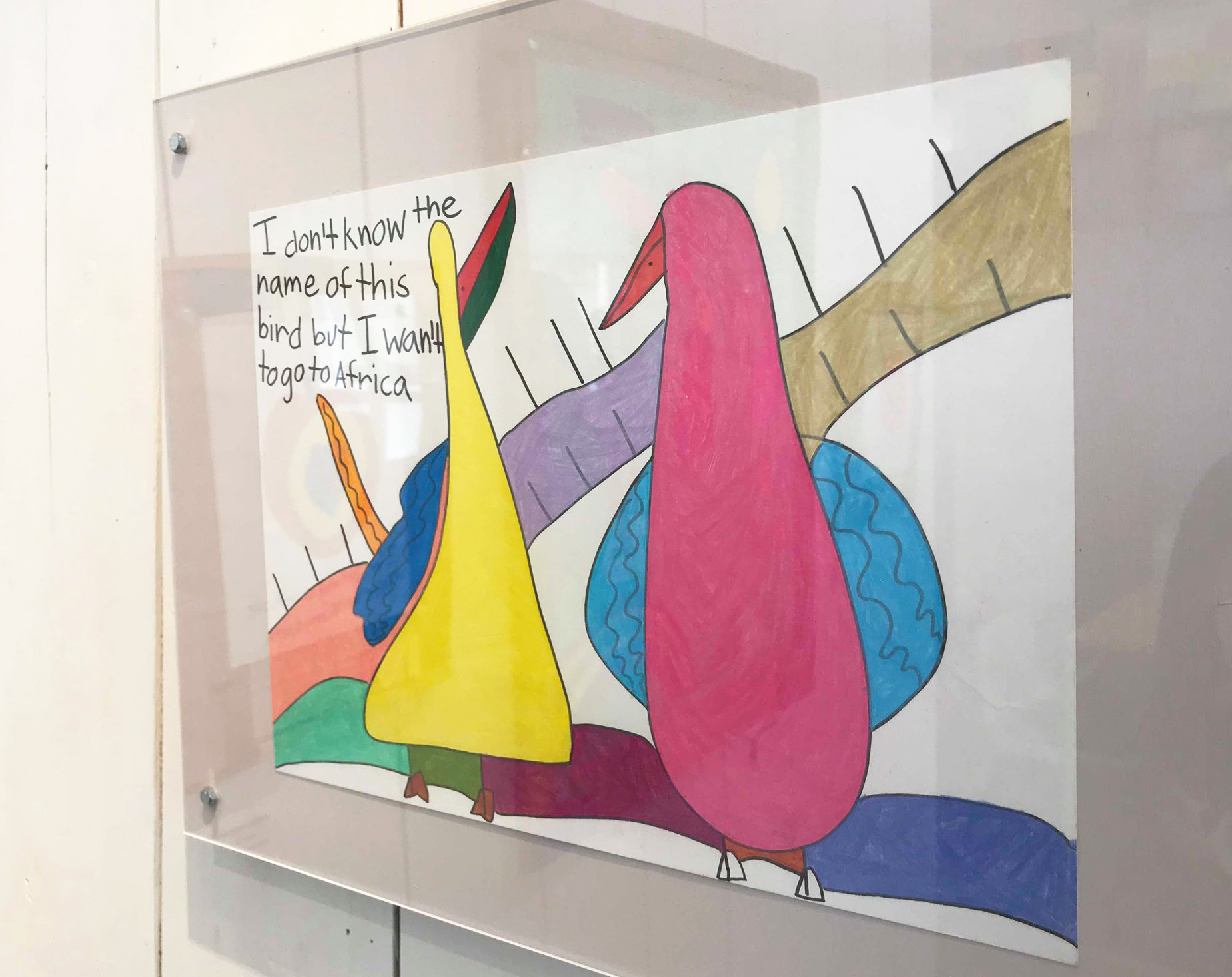 Capture hearts of all ages Justine's cute drawings are also used in corporate designs such as cosmetic packaging and T-shirts.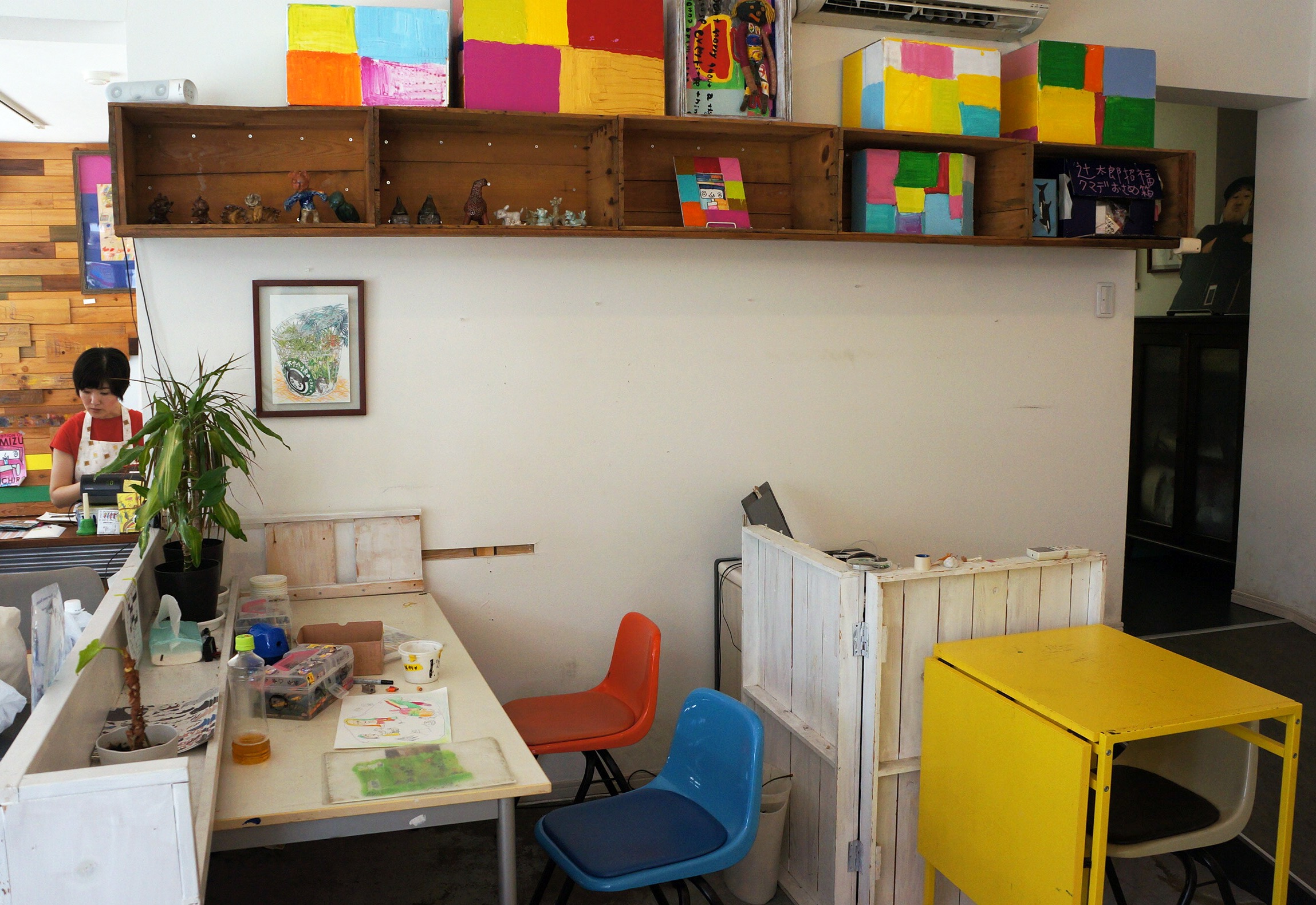 By the way, in one corner of the gallery, there is a corner where artists can work, and painting paper and paint are still spread today.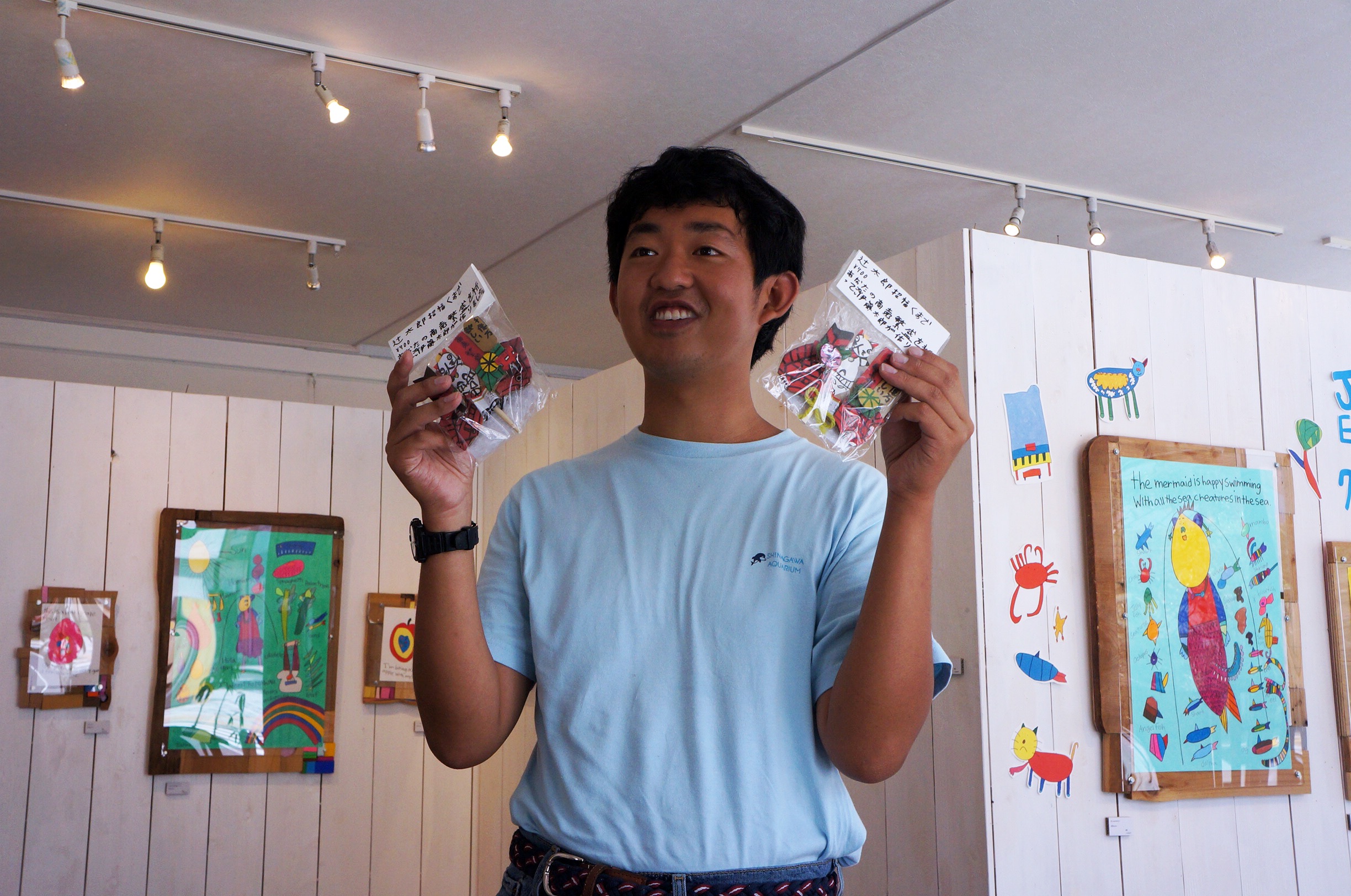 Suddenly, "I'm sorry!", And a man appeared, and a fluent oral sale began, saying "I'm just going to explain" Tsuji Taro Invitation Fukumade "right now." Speaking at speed without stumbling is concluded with powerful words, "Your wish will always be fulfilled!", And you will almost suddenly say "Yes! Please!"
He is a pen name, Taro Tsuji or Taro Ito. He is one of Kuka's artists. Taro Tsuji is good at remembering and making a lot of the same things.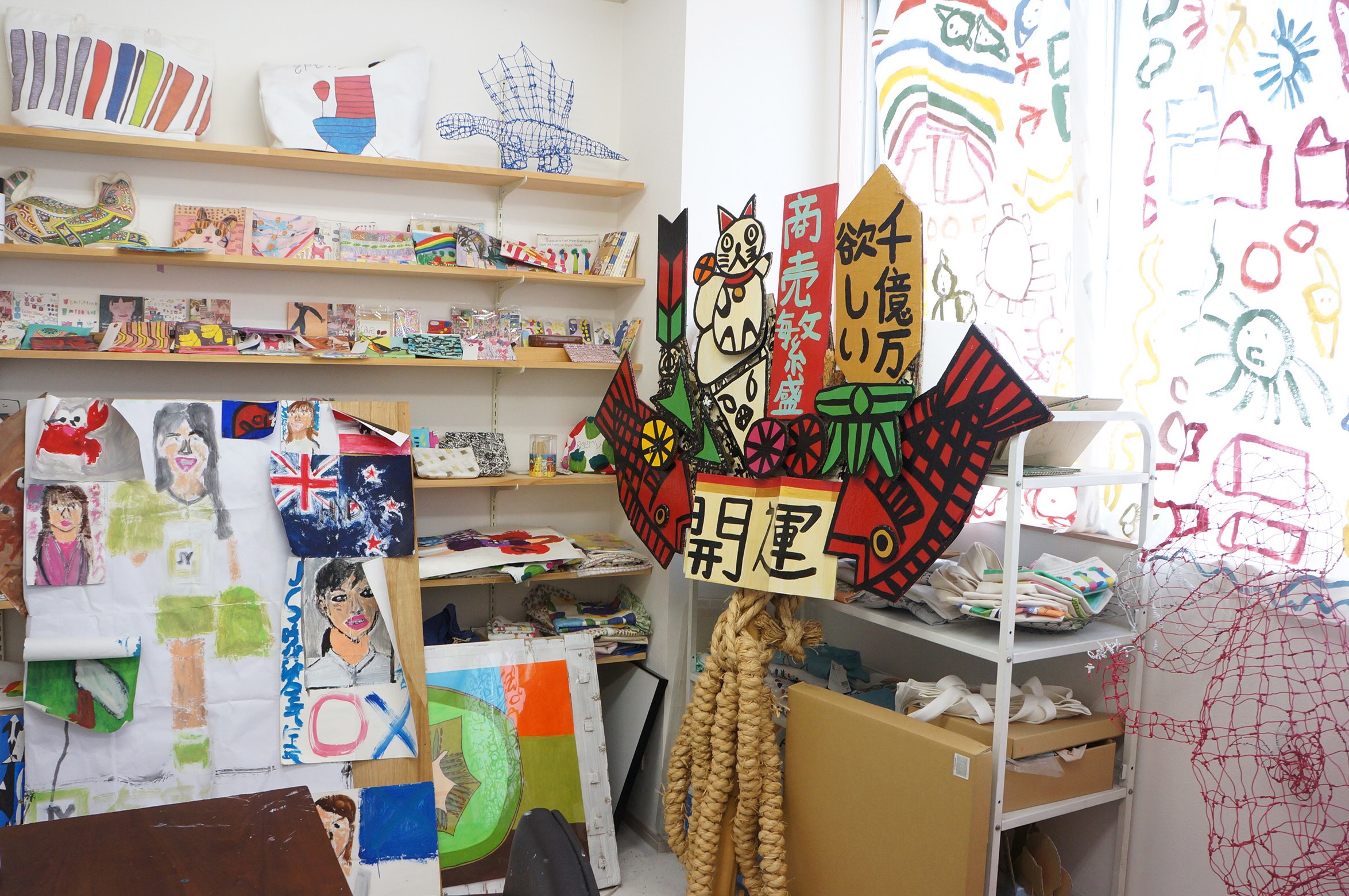 So big version of Kumade. It's a big deal because an IT company says there's an order at the end of the year.
8 "height =" 1624 "/>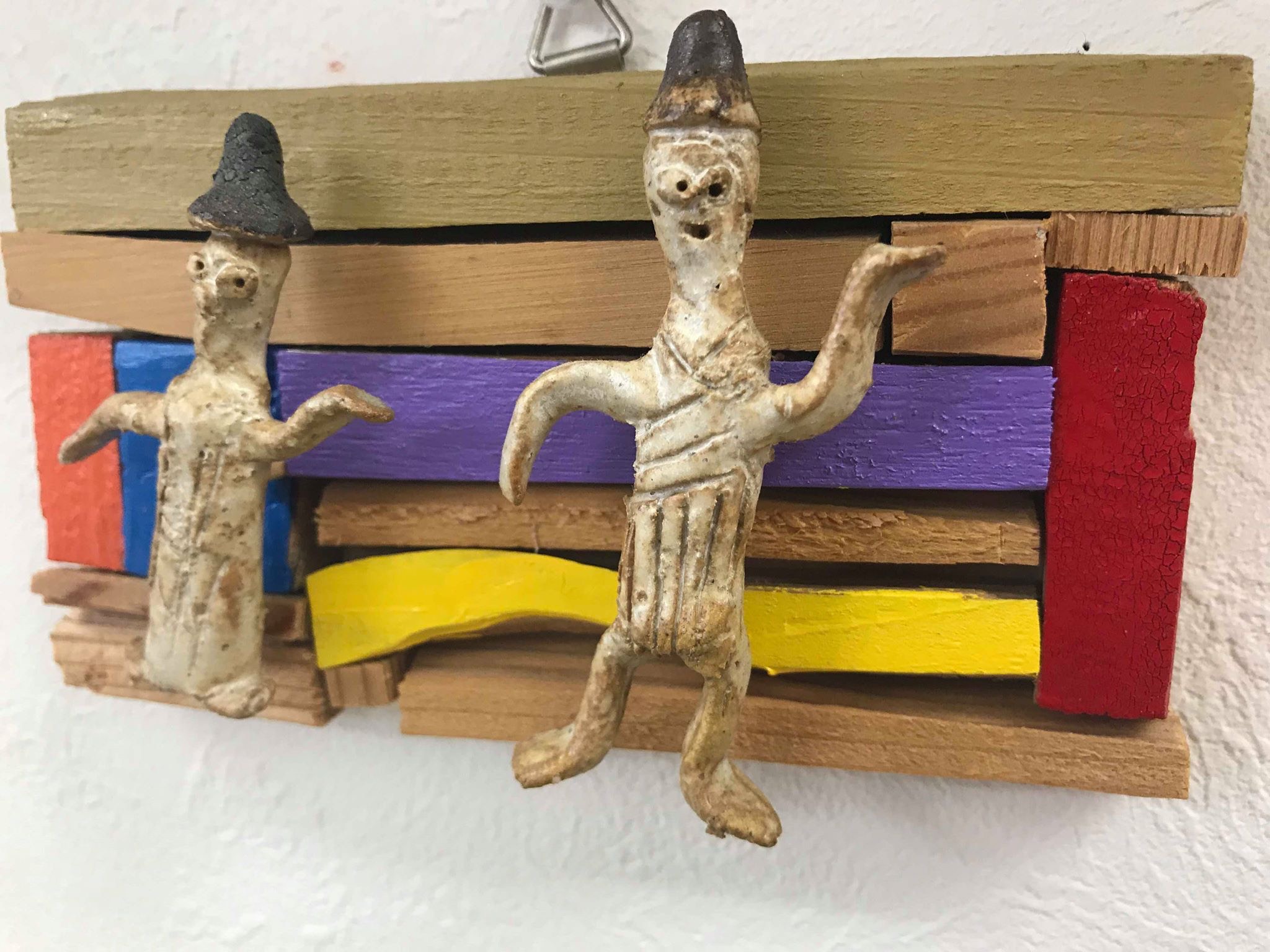 There are many other unique artists, such as those who create a lot of beauties by sticking pin-ups of models and actresses on the desk wall, people who create weakness with a loose mood, people who are good at performance, etc. It is said that you belong to.

"Kuka is an atelier for handicapped people," says Kitazawa.
"Here, we aim to be able to work and play an active part in what he or she wants to do and what he is good at."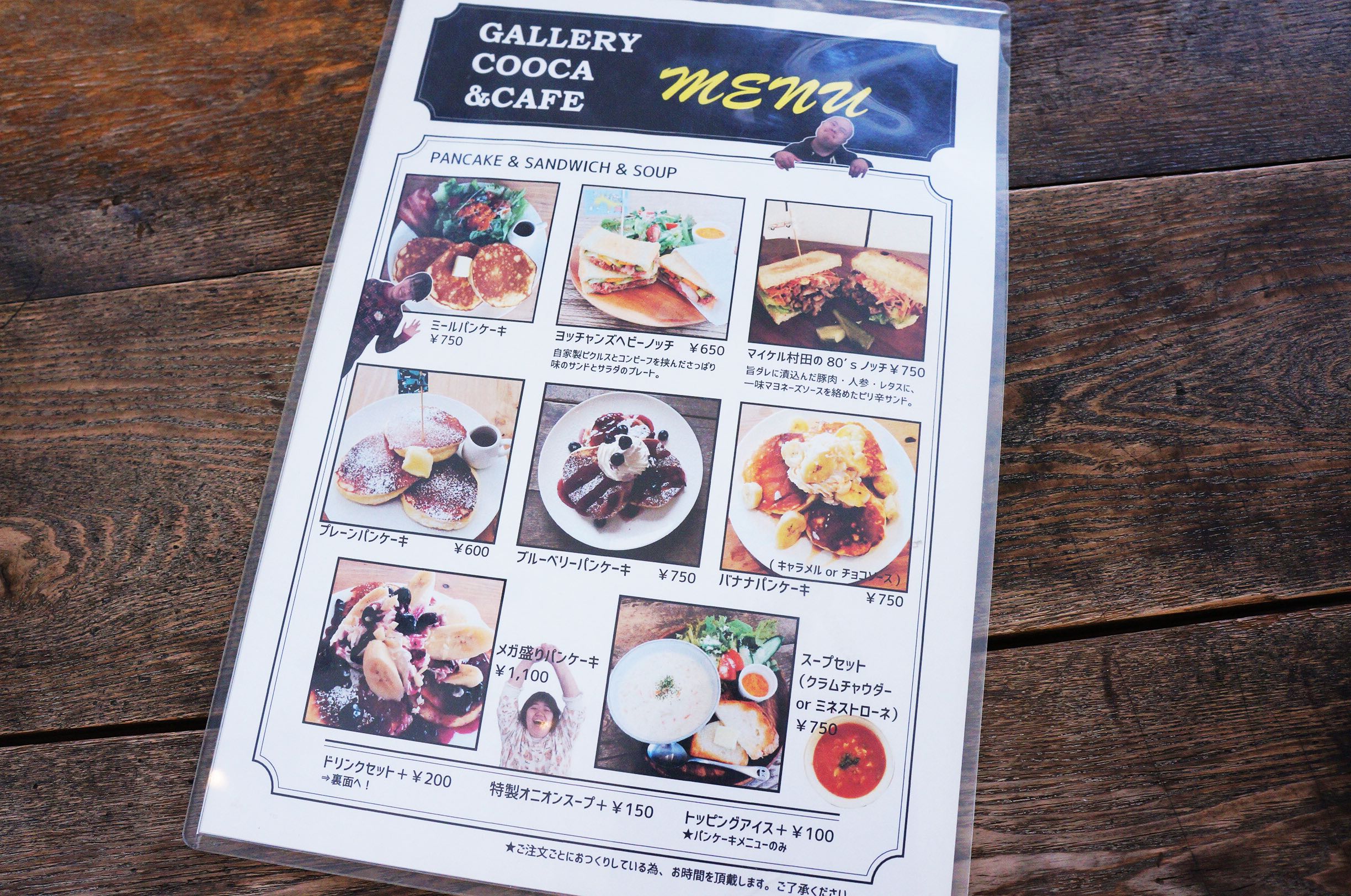 People who are good at cooking are active in cafes. "Initially, it was just a sandwich, but there was an individual difference in how to apply the sauce. I knew it was difficult to unify everyone, so I added pancakes to the menu that were easy to make with the same gram."
On the sandwich, the flag of the picture of the Kuka artist is a little bit, and it is fashionable again.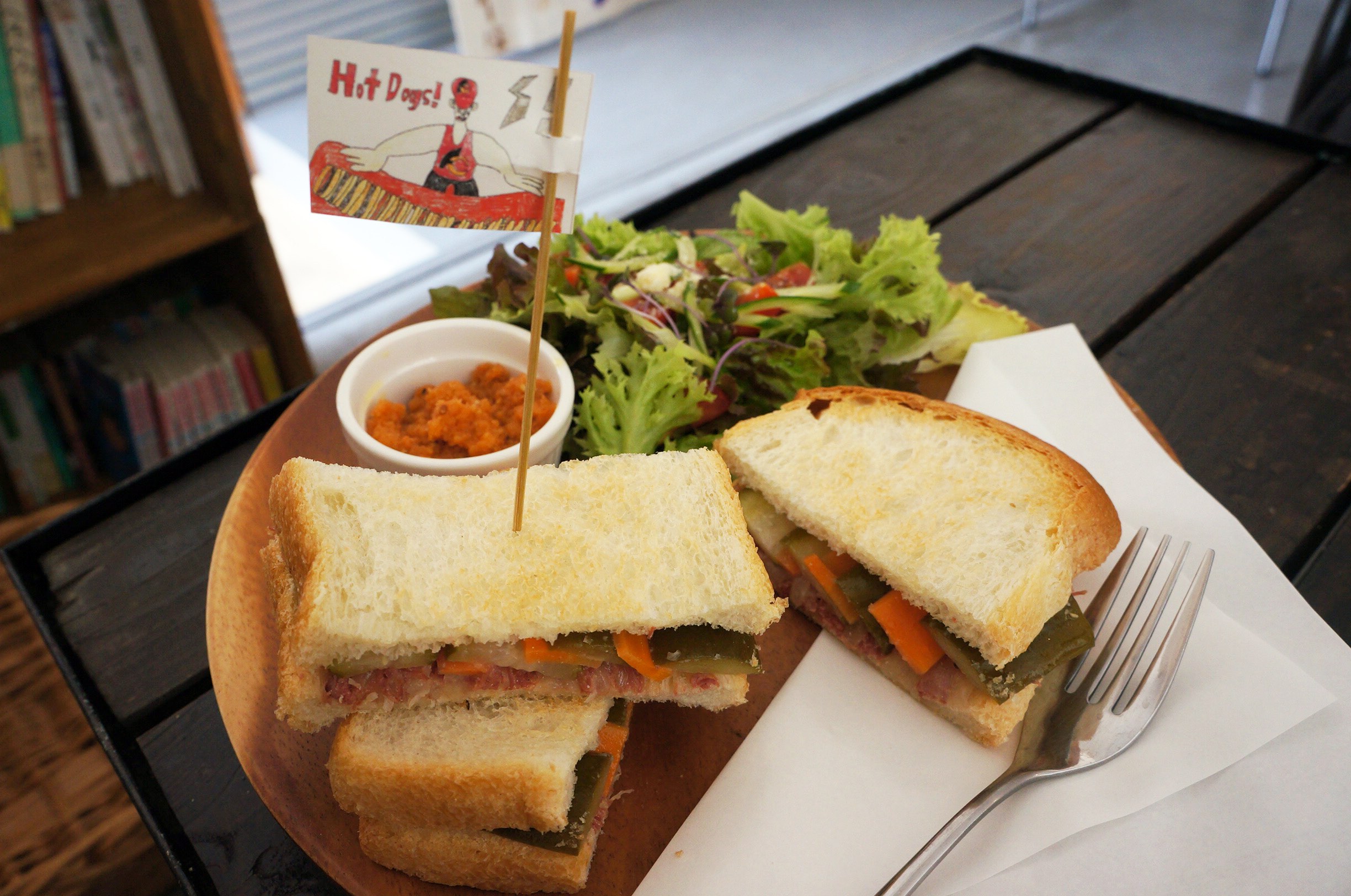 If you think that it is because of the design skills that the Kuka staff has, you can see that many of them, including Kitazawa-san, come from beautiful universities and design fields.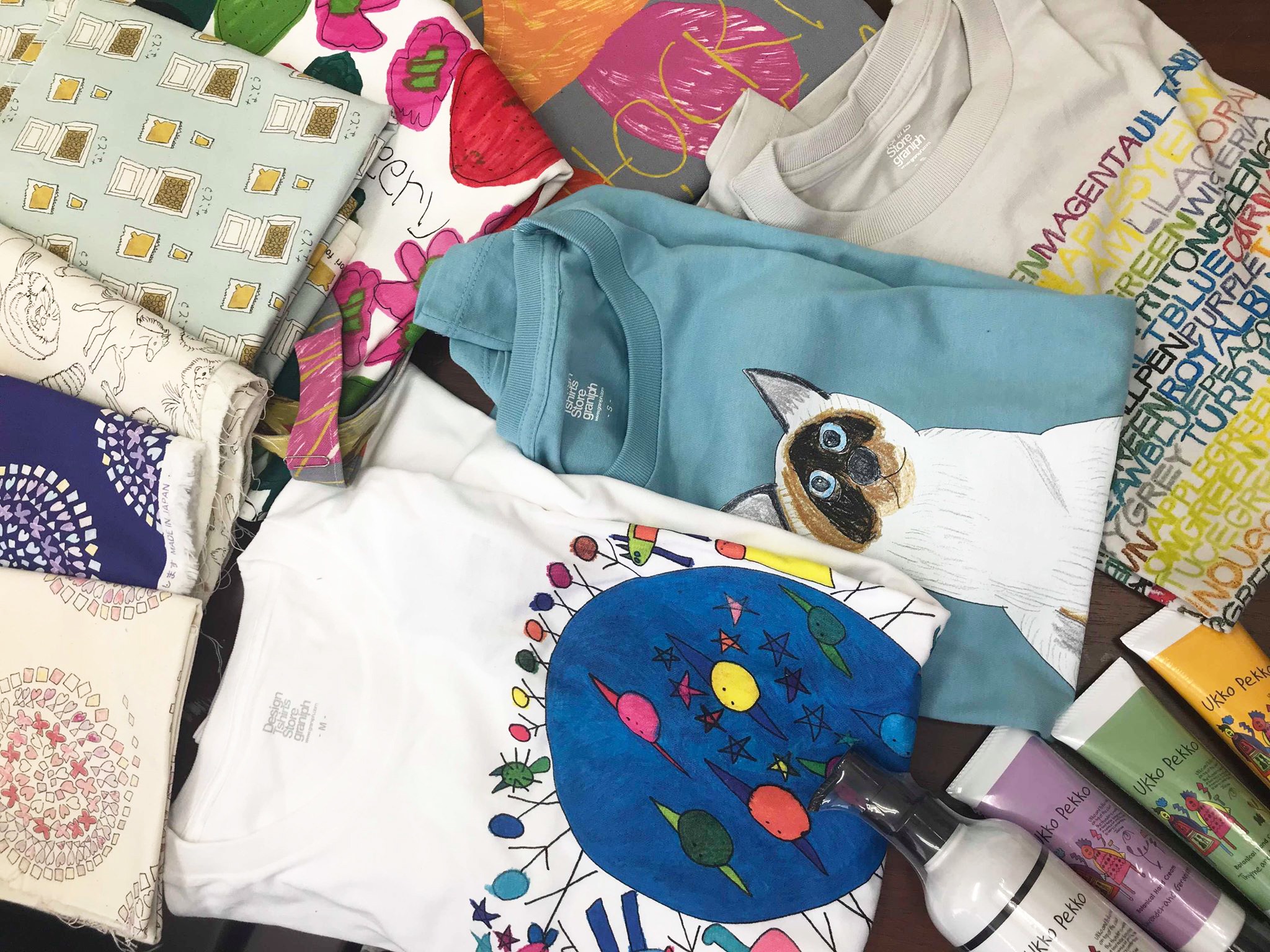 Kitazawa and his colleagues at Kuka think about the exit, such as design licensing, puppet shows, and live performances on business trips.

* Justine in the middle, Kitazawa second from the right
"What we at Kuka's staff are good at is finding and bringing out their interesting personalities, wonderful personalities, that people around us haven't noticed," says Kitazawa.
As with anyone with or without a handicap, attention to one's personality can lead to self-affirmation. Sayaka Yokomizo, who was not good at communicating with others, won the Grand Prize at the handmade picture book contest organized by Zushi City in 2007. He gradually opened his mind, and in 2017 was appointed by the Ministry of Education, Culture, Sports, Science and Technology as a "Special Support Ambassador to Promote Lifelong Education for the Disabled".
There are so many characters in Yokomizo's work, so that it can be understood that "I'm good at a picture-story show that uses many voices in one role." Don't miss it.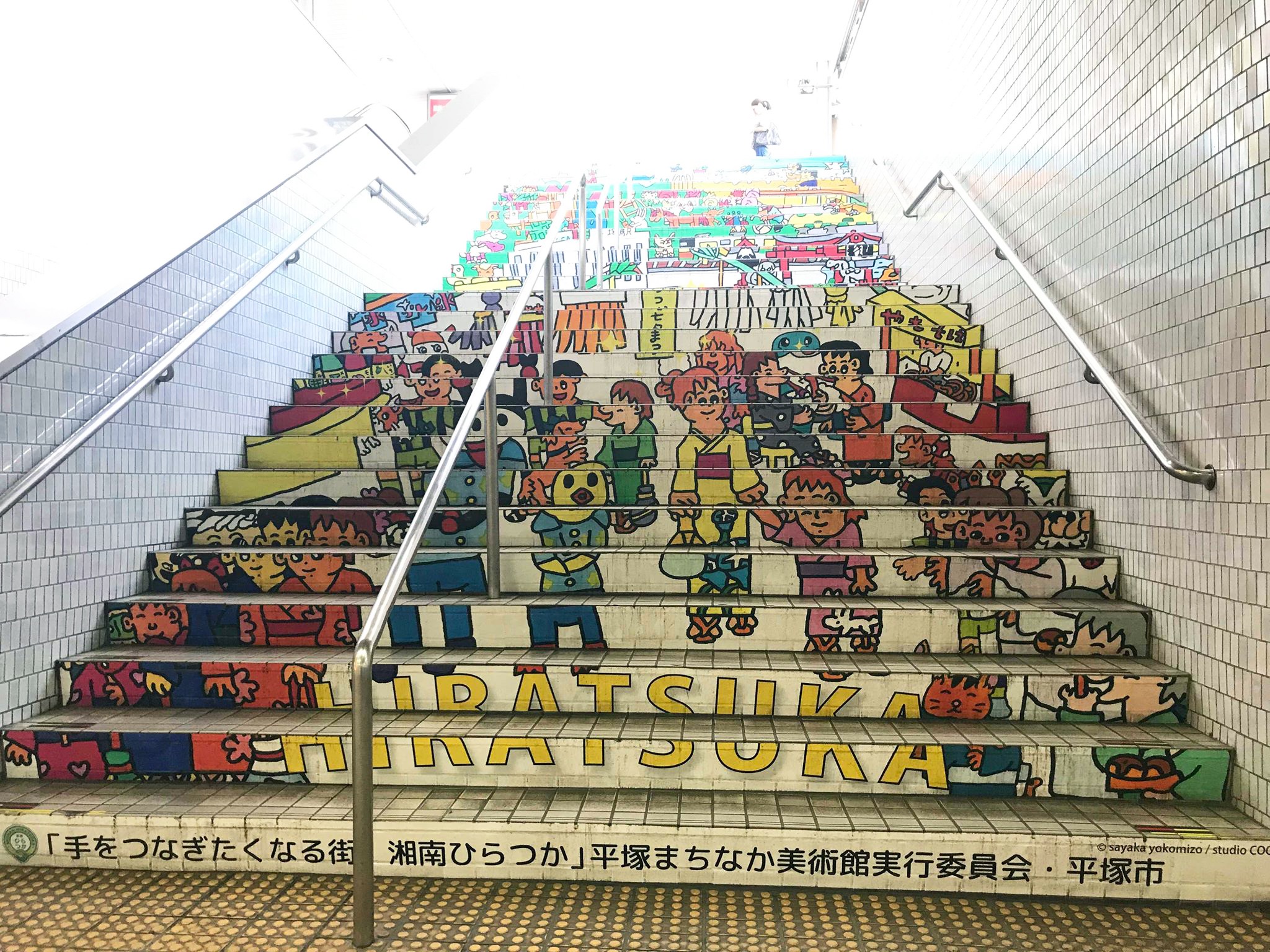 Its predecessor was a welfare facility established in 1992. The gallery department within it became independent in 2009, and Gallery Kuka was born. Kitazawa and his colleagues continue to communicate so that the work of all about 100 people who are currently attending the kindergarten can be connected to society, and that living, people and arts can be enriched beyond disabilities. You.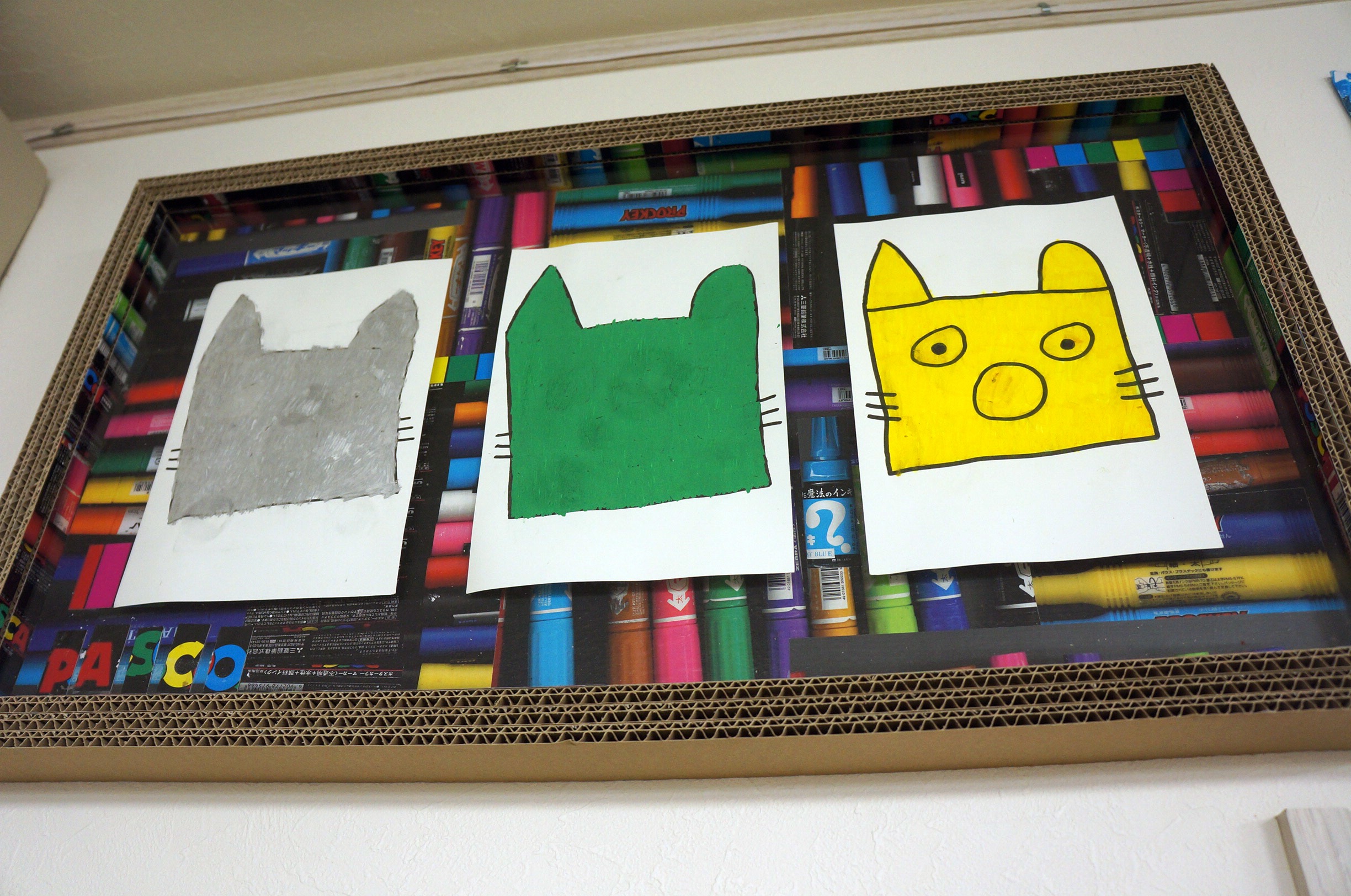 I was in Kuka and wondered why I felt good.
Each expression is straight, and each individuality oozes out. The persuasive power of light expression . There is no reason for it, and there is no need. I enjoyed the impact of seeing the power of art.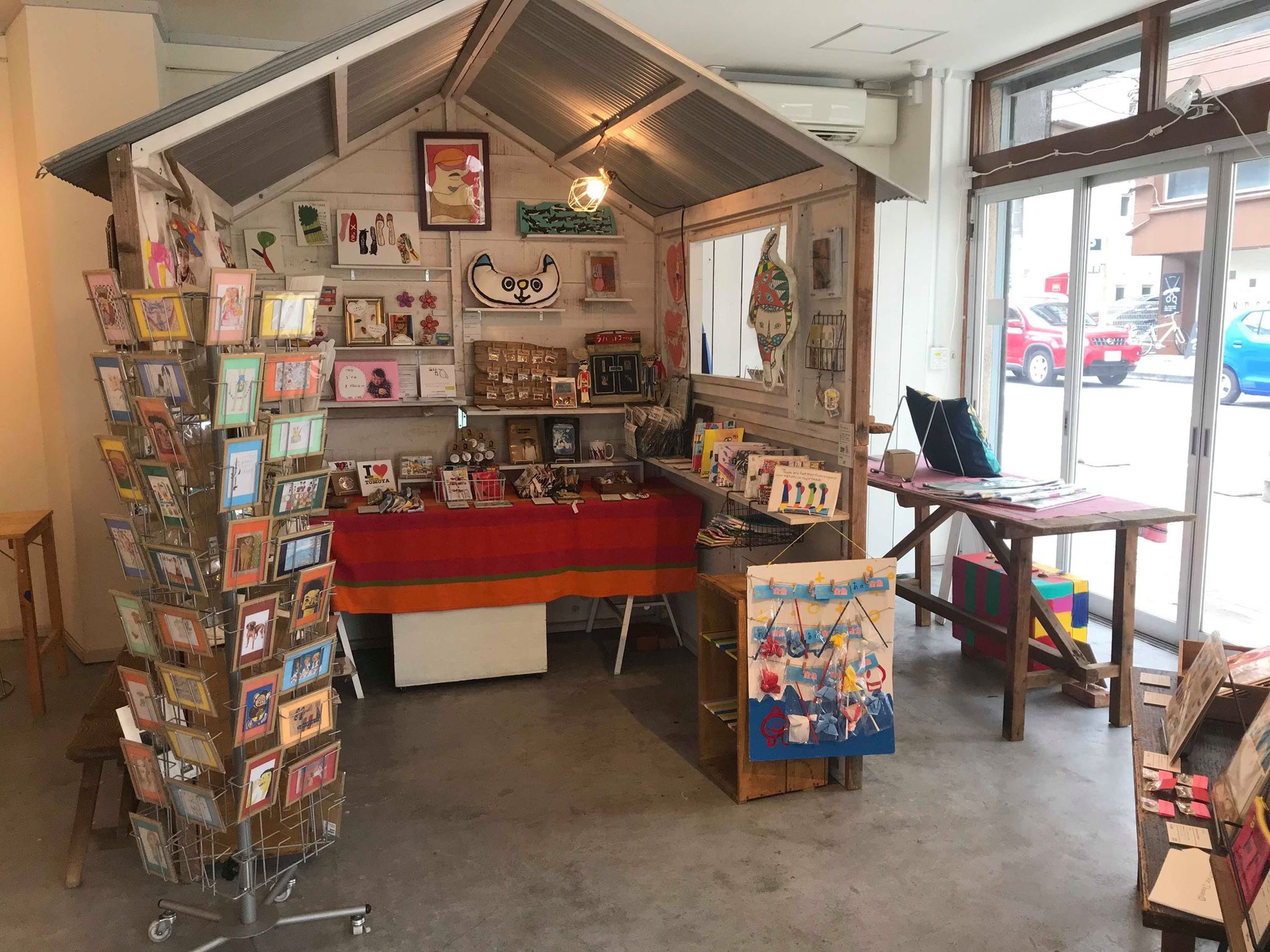 《Gallery information》
GALLERY COOCA

14-8 Akashicho, Hiratsuka-shi, Kanagawa 213-0032 Japan
TEL : 0463-67-752
https://www.studiocooca.com/
Opening day: Confirmation required on site
"access"
▶ ︎About 10 minutes on foot from JR Hiratsuka Station
《Exhibition information》
■ Kitpas 100 People Exhibition
(2 exhibitors from studioCOOCA)
Venue: Shibuya "Pan O Thrille"
Dates: Wednesday, August 21, 2019-Saturday, September 7, 8: 00-20: 00 (closed on Sundays and Mondays, until 17:00 on the last day)
■ Yuri Nishimura, Soichiro Shimizu, Kohei Kaida Exhibition
Venue: GALLERY COOCA
Date: Tuesday, September 3, 2019-Wednesday, September 18, 10: 30-15: 30
■ Contemporary Outsider Art Real-Beyond Contemporary Art-
(4 people from studioCOOCAExhibited)
Venue: GYRE GALLERY GYRE 3F (5-10-1 Jingumae, Shibuya-ku, Tokyo)
Dates: September 7 (Sat)-October 27 (Sun) 2019 11: 00-20: 00
SPONSOR: Arts and Creative Mind

At Gallery Kuka & Café, there are exhibitions of artists from studio COOCA and local artists.
Staff with handicap are involved in making a shop with their own specialty.
The coffee in the café is ground with a hand mill for each order. We are planning various events so that you can use it as a place for cultural exchange for everyone in the city.

Address

14-8 Akashicho, Hiratsuka City, Kanagawa Prefecture

TEL

0463-67-7520

Business Hour

10: 30-15: 30 * Irregular holidays

Map