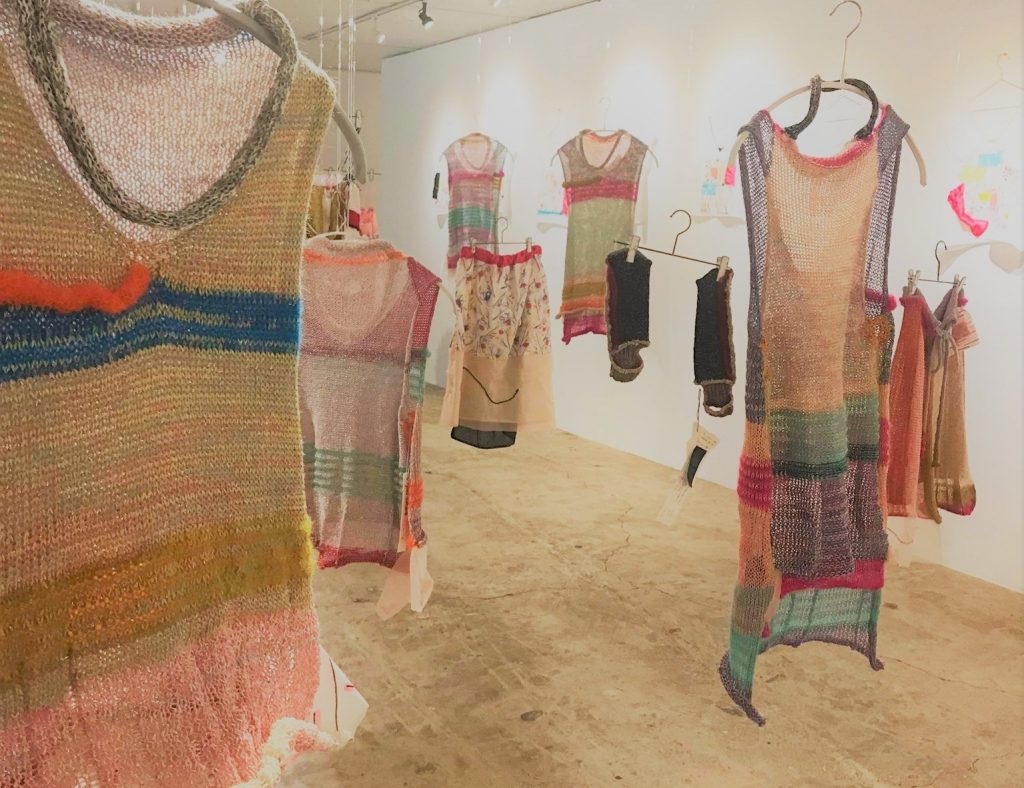 Art / Photography
Art sent in a corner of the country!
Kanagawa Gallery Sano
File.1 Temple studio
( Yamamoto Ueno / GALLY WATT)

It became a pleasant season when I wanted to take a walk in a breathtaking stroll.
Cloudy sky, but a calm day. "Oh yeah, let's go over there" to the temple town of Aoba-ku, Yokohama. It is said to be a temple home and village, and Hotaru is a green area conservation area still seen still.
After getting out of the bus and walking for a while in the country scenery, we can see the building of Totoro's airflowing flood.
Actually, it is a very modern gallery & cafe "Temple studio".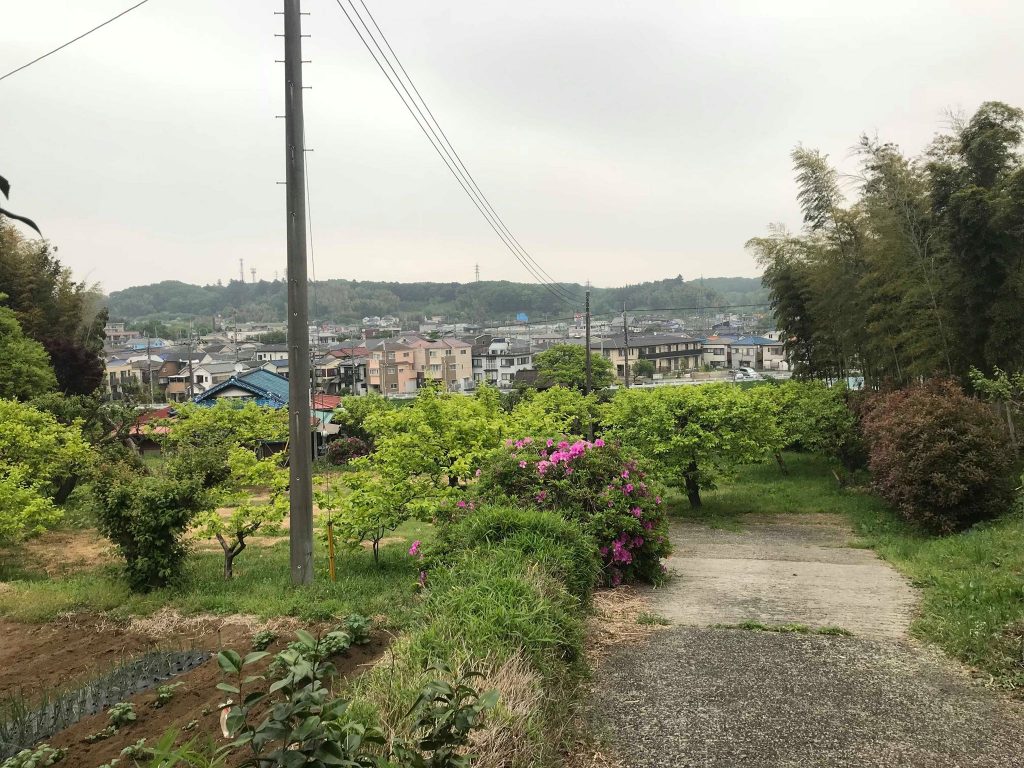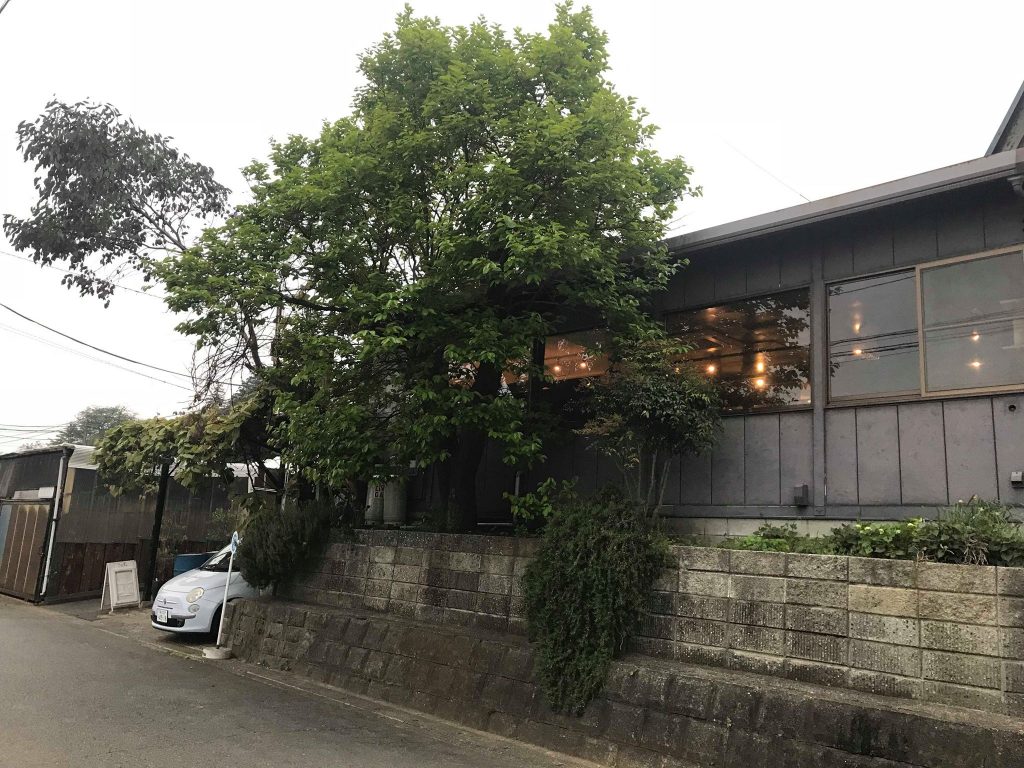 At the entrance is JIKE STUDIO bus stop sign. (The bus does not stop, but if it is a cat bus, it may stop)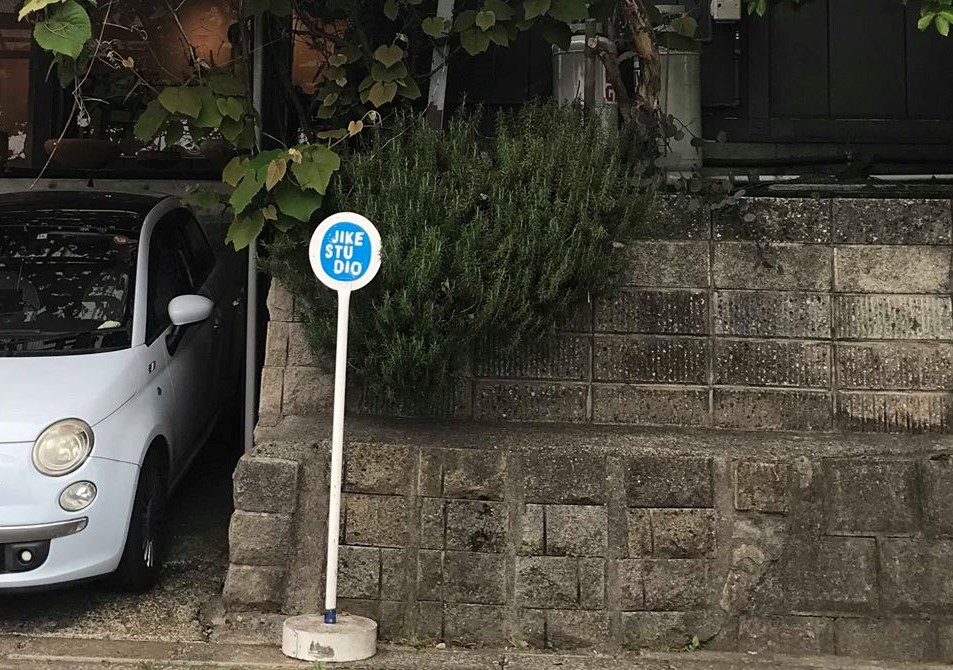 "" width = "953" height = "670" />
Here, various exhibitions such as art, fashion, crafts, sometimes rakugo are spreading.
Peeping, the knit of a colorful magical composition was floating in a simple space.
It seems that it is somewhat wrapped in a rhythmic sound when I sew and stitch between knits.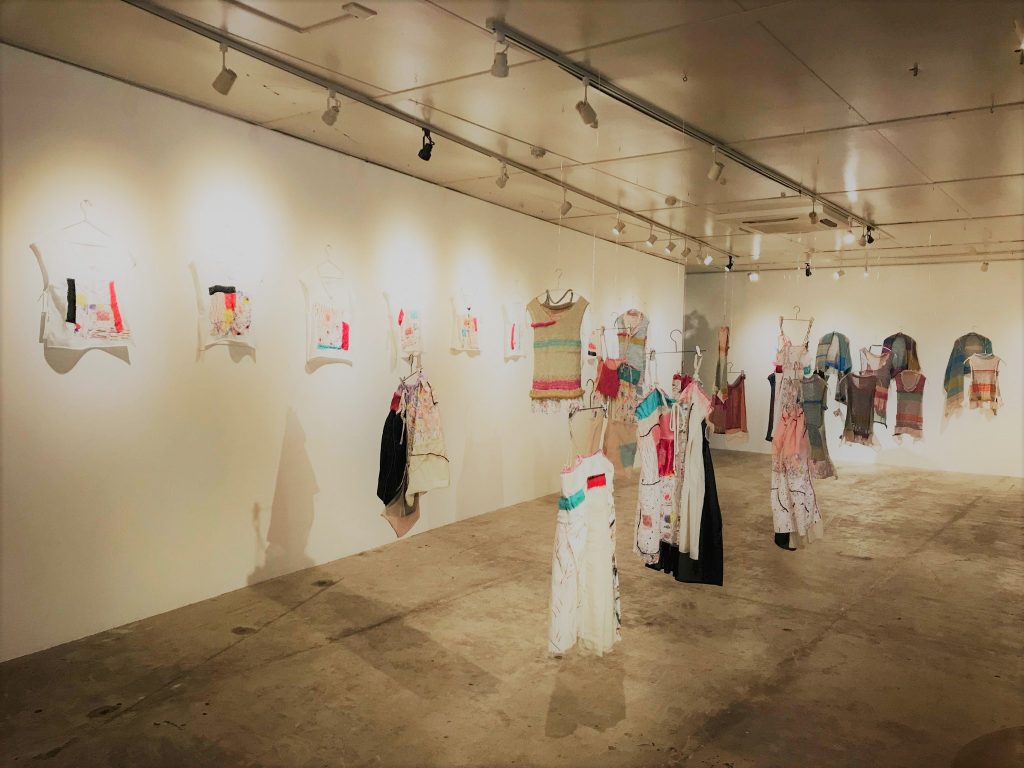 The artist who was in the exhibition was Mr. Yoko Takeshita who lives in Oita. She graduated from Tokyo National University of Fine Arts and Sciences with an oil painting course as "an exhibition of his own painting walking out of the city" installation, creating a unique knit.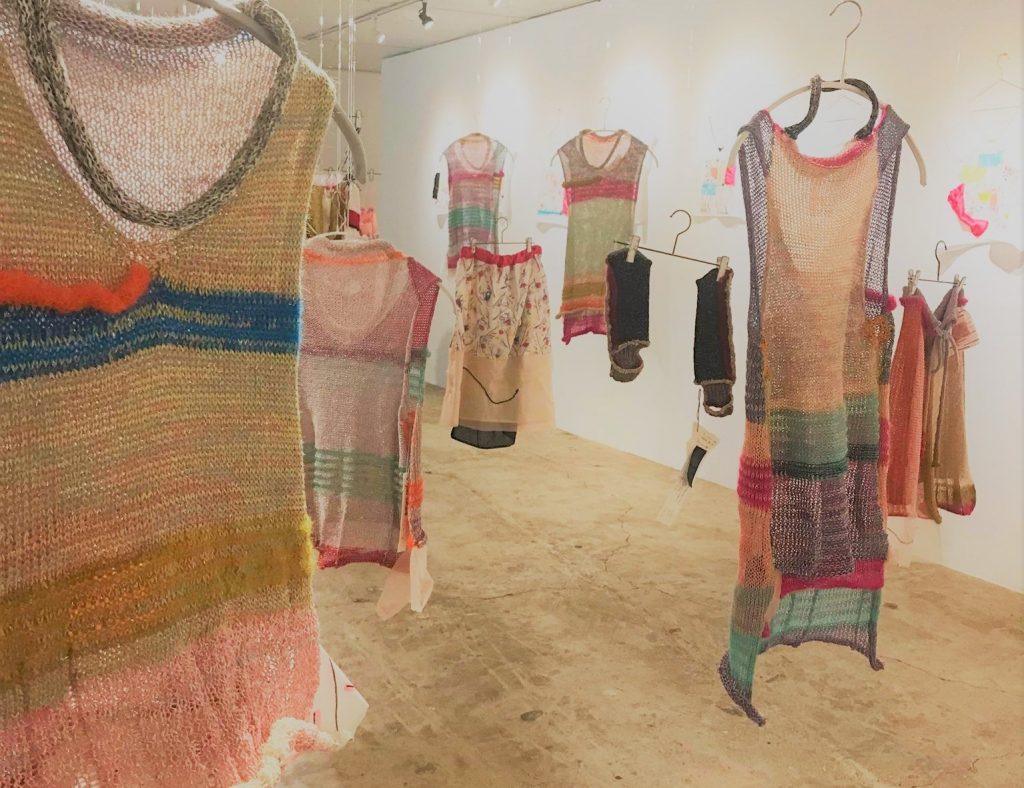 Regarding knitting, it is self-taught, memories that I enjoyed knitting with my mother in my childhood are moving hands.
In addition, I sometimes cherish an improvising style that sports colors and materials that feel sympathy from time to time. Coupled with a collage with the textile drawn by himself, it is an art once wearing it.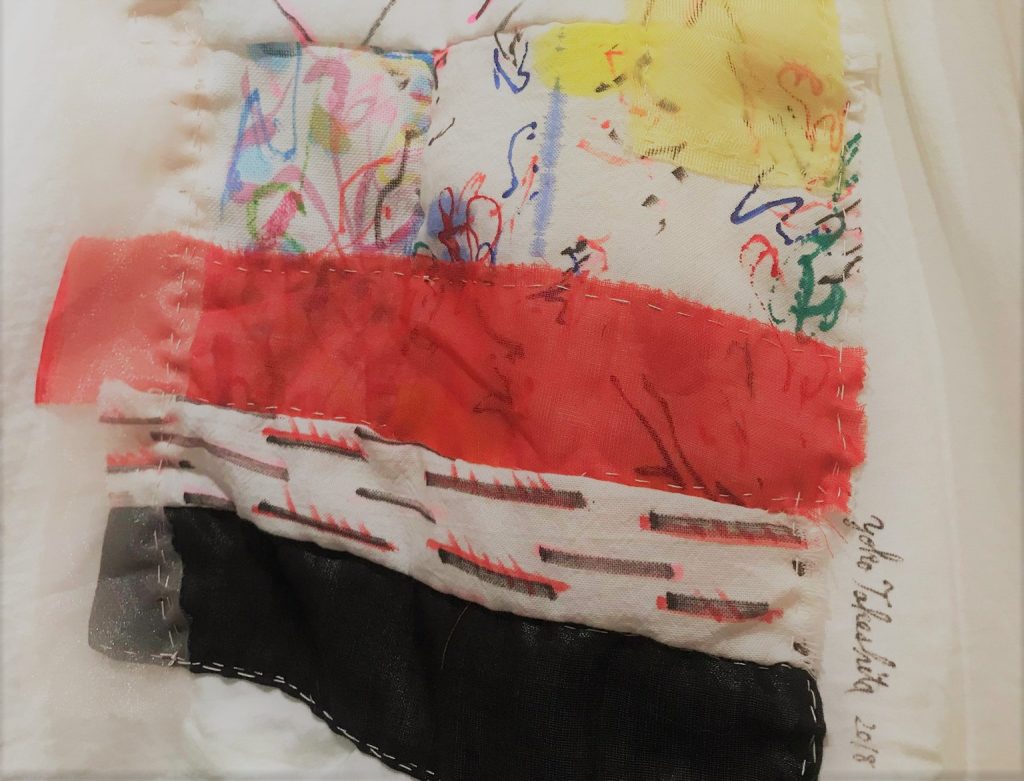 Although it seems difficult to dress at first glance, it is wonderful when you look through the sleeve. Surprisingly wearing Is not it? Moreover, freedom that will somehow be freed will also grow. Rotate the skirt 360 ° and decide the front in the mood of the day. The expression of the coordination will change if the tops are turned upside down.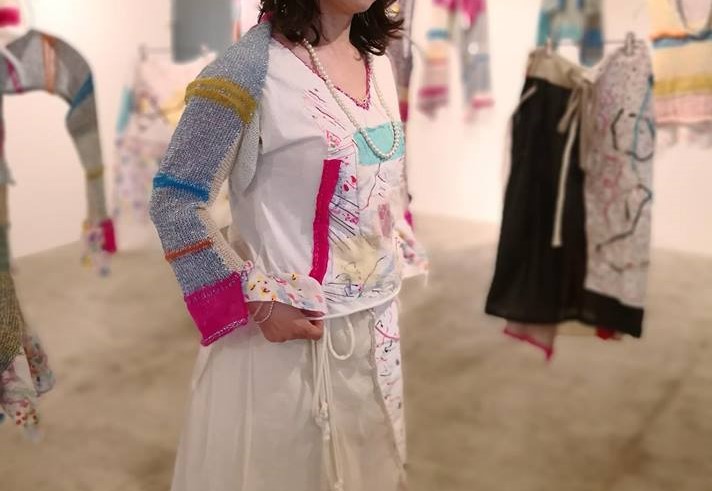 Whether Mr. Takeshita's knitting is neither the initial nor the repeater, as well as whether young or old are repeatedly age, the appearance that everyone sharing a new sense while trying on one after another is only looking at the side But exciting. It seems addicted once you taste such fun as once the doors of the creative that sleeps in myself who is not yet noticed are opened one after another. !
While being clothes, what is spreading in front of us is "moving paintings", the installation intended by the artist exactly.
"Yoko Takeshita's World Exhibition" to touch the depths of "wearing mind". It is held until May 6.
Well, after having enjoyed for a long time, have lunch at the cafe. Fresh green feeling that shines beautifully even in the dark sky!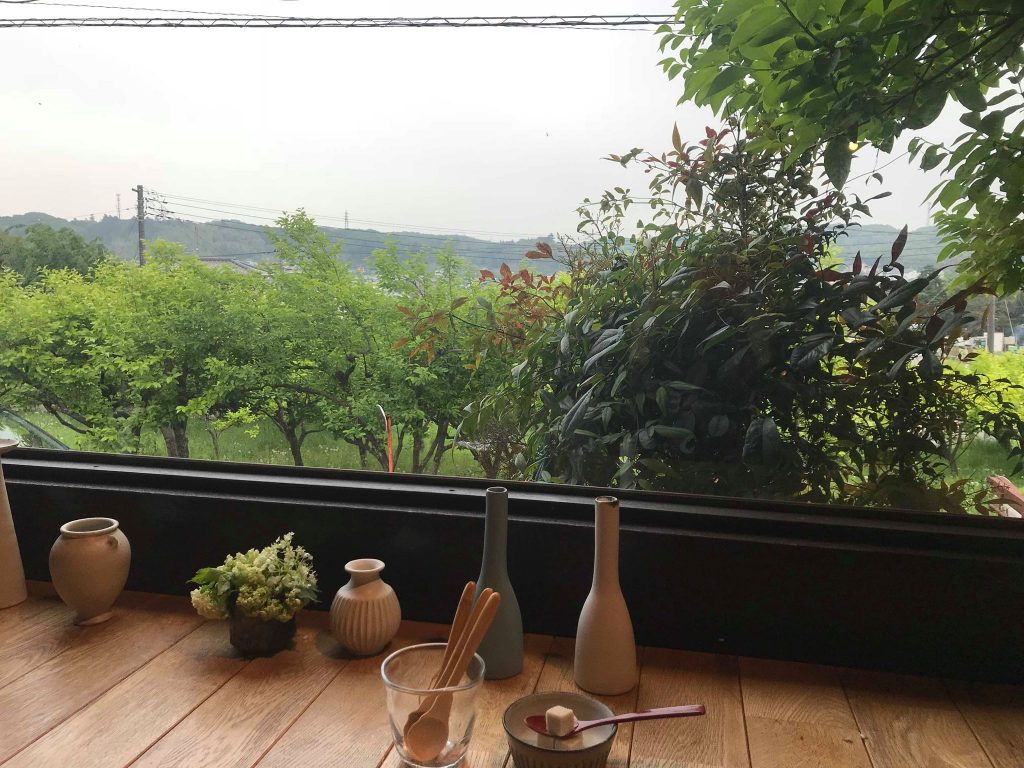 The menu of this day is sauteed of beef and blue peppers croquette, mackerel and spring vegetables to appetizers such as salad of coloring beans and oranges, ginger marinade of squid and celery. Also home-made bread and desserts, drinks are included, plenty of volume.
849695_1738789496205449_633523589_o-1024×768.jpg "alt =" "width =" 1024 "height =" 768 "/>
Pesticide-free vegetables that we are raising on our own are firm tastes that affection is packed with tightness. The blue pepper croquette revived the taste of Gallarist, Hiromi Sakagami's mother.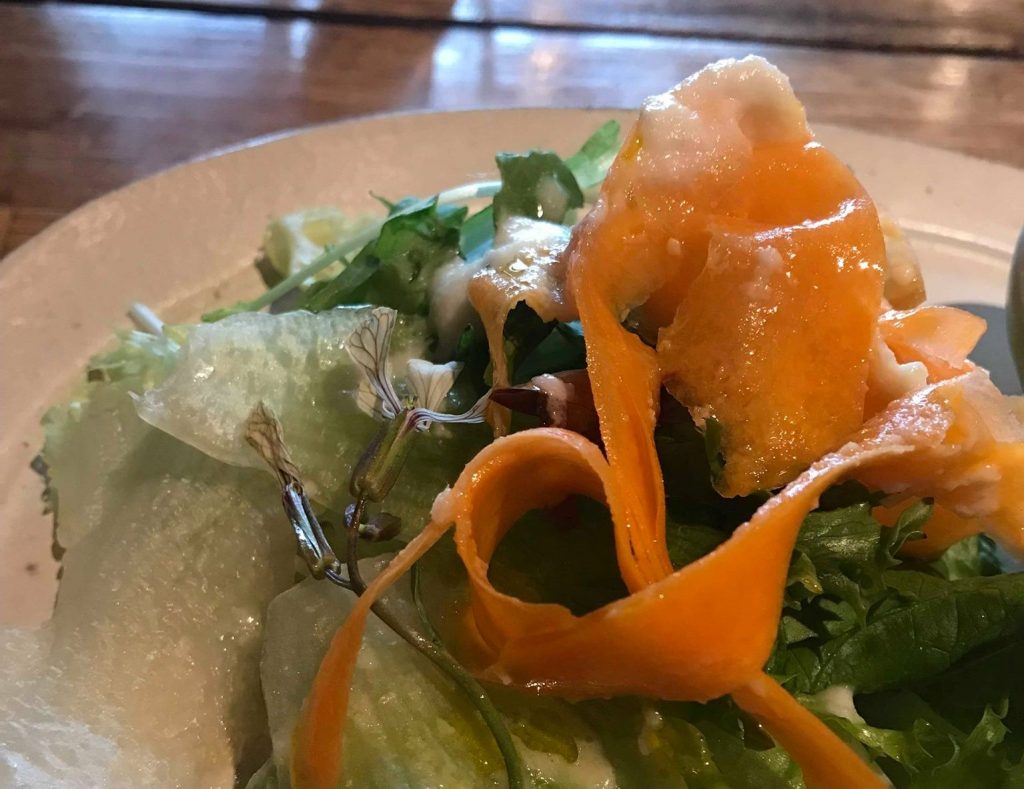 Inside the shop, works of writers involved in the temple studio and select goods are lined up, so every element to enjoy is everywhere. Time passes in no time.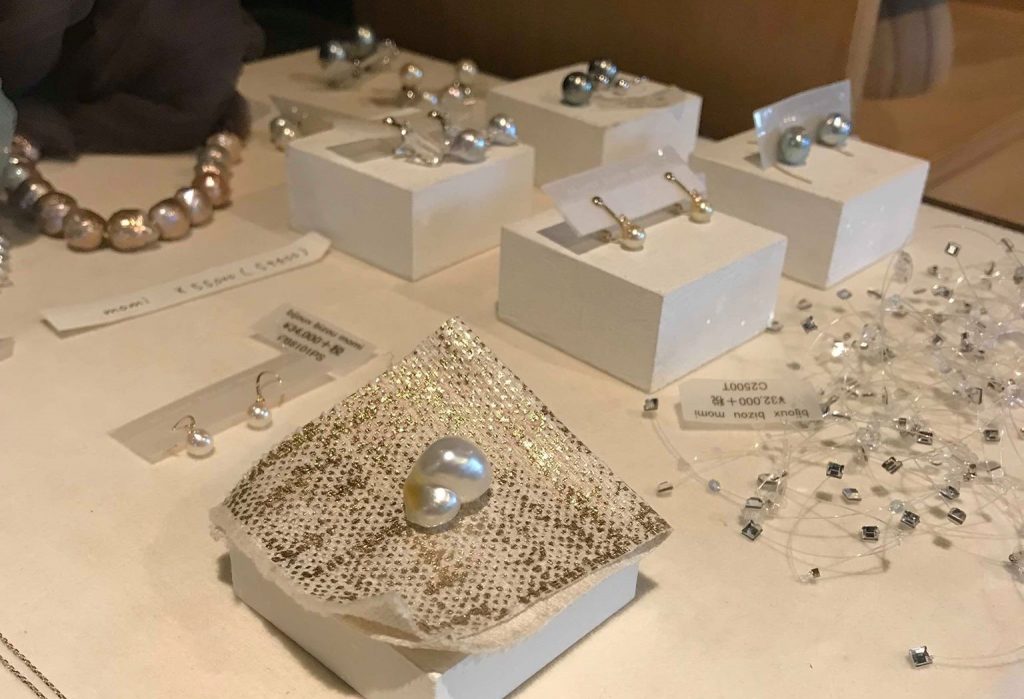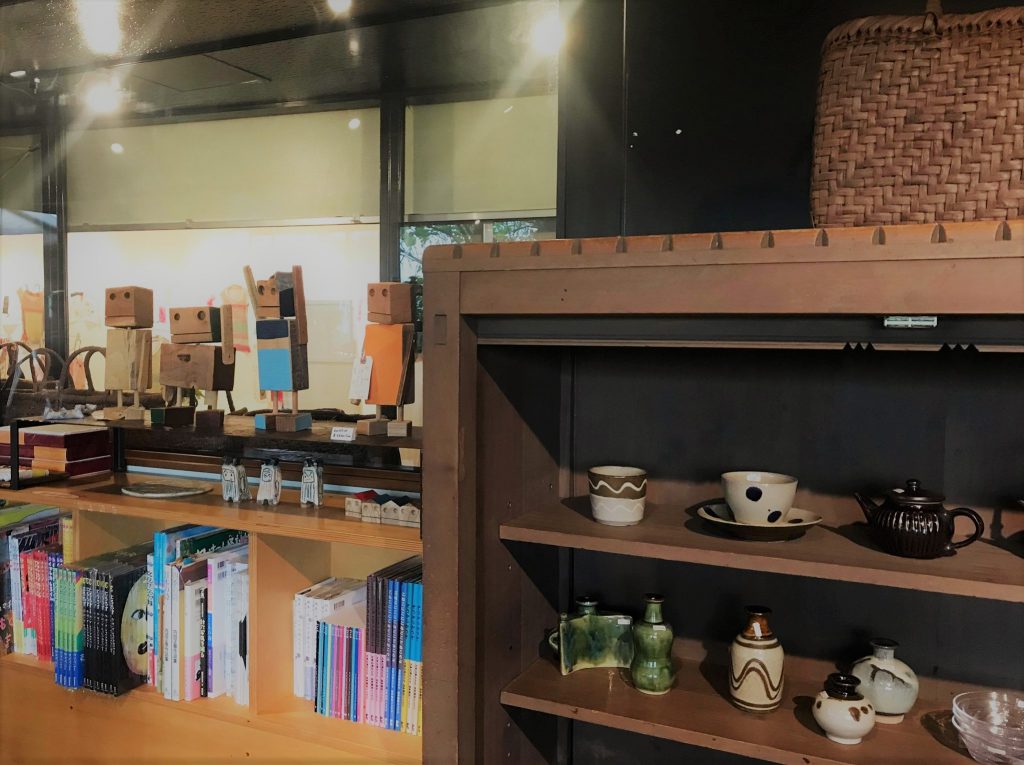 I am totally satisfied with my stomach and heart, and Mr. Sakagami is going to return, "Let's go with me as we go to pick up some vegetables in the field."
Sunny lettuce, shrine chrysanthemums, arucola etc are growing up well in the vicinity of the gallery. It seems that tomatoes are also crowded in the future.
web.jp/wp-content/uploads/2018/04/30850243_1738790462872019_603547387_o-1024×766.jpg "alt =" "width =" 1024 "height =" 766 "/>
While being smilefully smiling, "It's embarrassing with self-flow compared to the surroundings …" We have praised the fresh vegetables.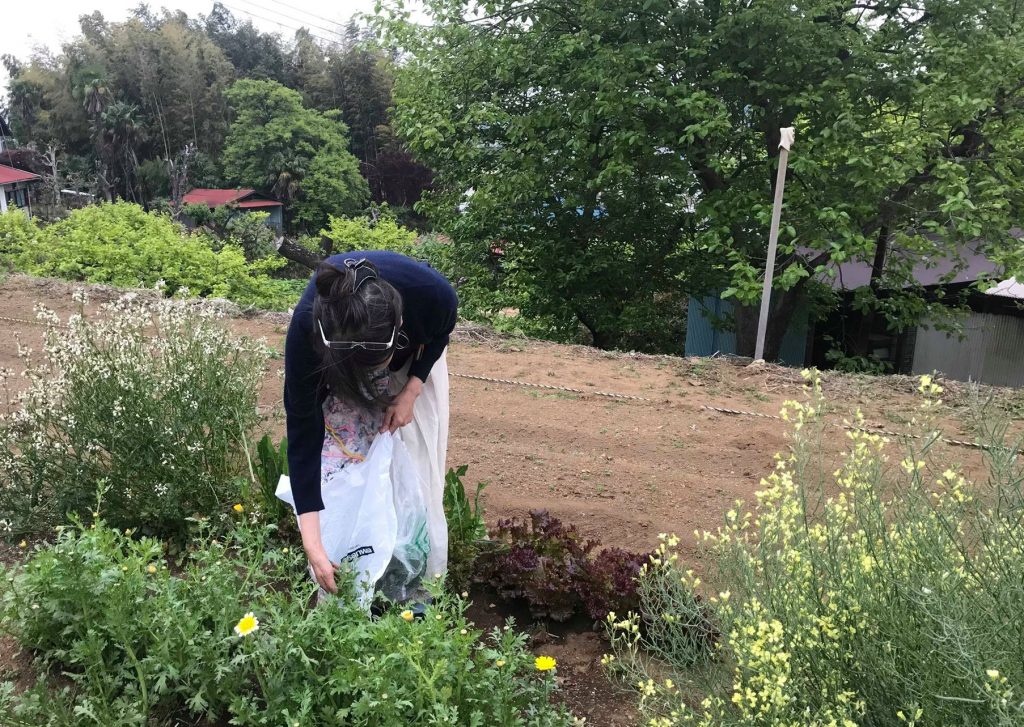 "Careful time to flow time, time not to be drained"
It was a day we steeped in this word that it is the theme of the temple studio.
"Gallery information"
404 Terajimachi, Aoba-ku, Yokohama-shi 227-0031
TEL: 045-350-3804
* Opening Hours: 11: 00-18: 00
* Closed: every Tuesday
(The cafe / shop is open during the exhibition change period)
* Parking available
"access"
▶ ︎ Tokyu Den-en City Line "Aobadai Station" From the North Exit Bus (No.2)
Blue 30 Temple town circulation "Terai Town" get off 3 minutes on foot
▶ ︎ Odakyu Line "Persimmon Station" From the north entrance Bus (No. 4 stop)
Persimmon 22 Get off at "Hayuno" to Tongguen Gakuen and walk 10 minutes on foot
Persimmon 23 Get off at "Hayano" to Ochiogao Station and walk 10 minutes on foot
Persimmon 25 Kamoshida Complex · Temple Town Circulation Kakiyosei Station North Exit "Terai Town" Get off 3 minutes on foot