musics
Tastefully at 100 yen! Vivid and beautiful pipe organ sound
Go, see, feel the art world
File.4 Yokohama Minato Mirai Hall Yokohama Bank Presents Children's future music program "Children's organ / 1 dollar concert"
(Miyuki Inoue / copywriter)

Speaking of an "organ / dollar concert" is one of the popular projects of Yokohama Minato Mirai Hall. As literally you can listen to full-fledged organ concerts at the big hall that you admire for 1 dollar (or 100 yen), each time a long queue is made before opening.
Among the events held eight times a year, Yokohama Bank Presents Children's Future Music Program "Children's Organ / 1 Dollar Concert" was held in August where you can enter even a 0-year old child. I confirmed that the program is not "for children" but adults enough to enjoy it, and that there is no age limit for admission, I went out.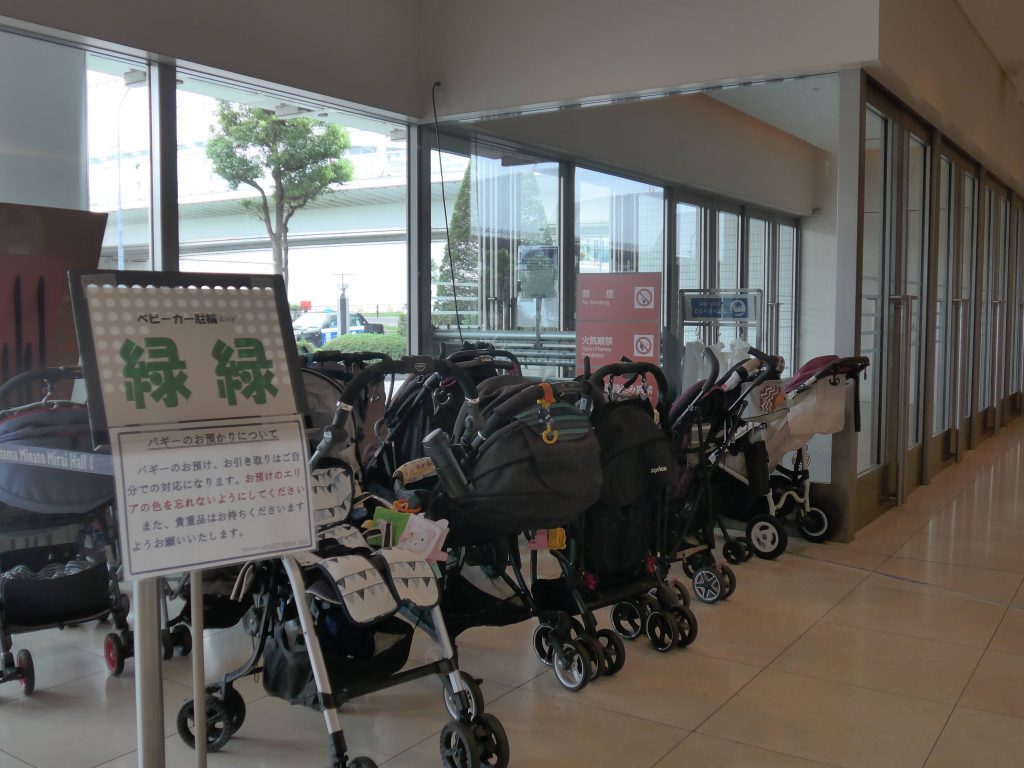 Since I was able to enter from the age of 0 at the age of 0, moms pushing a stroller are sliding in the entrance. How happy babies can be touched by genuine music from such a young age! It must be sure to grow up as a sensuous rich adult.
By the way, in the children's concert, "Lobby parking lot" is prepared in the lobby so it is safe.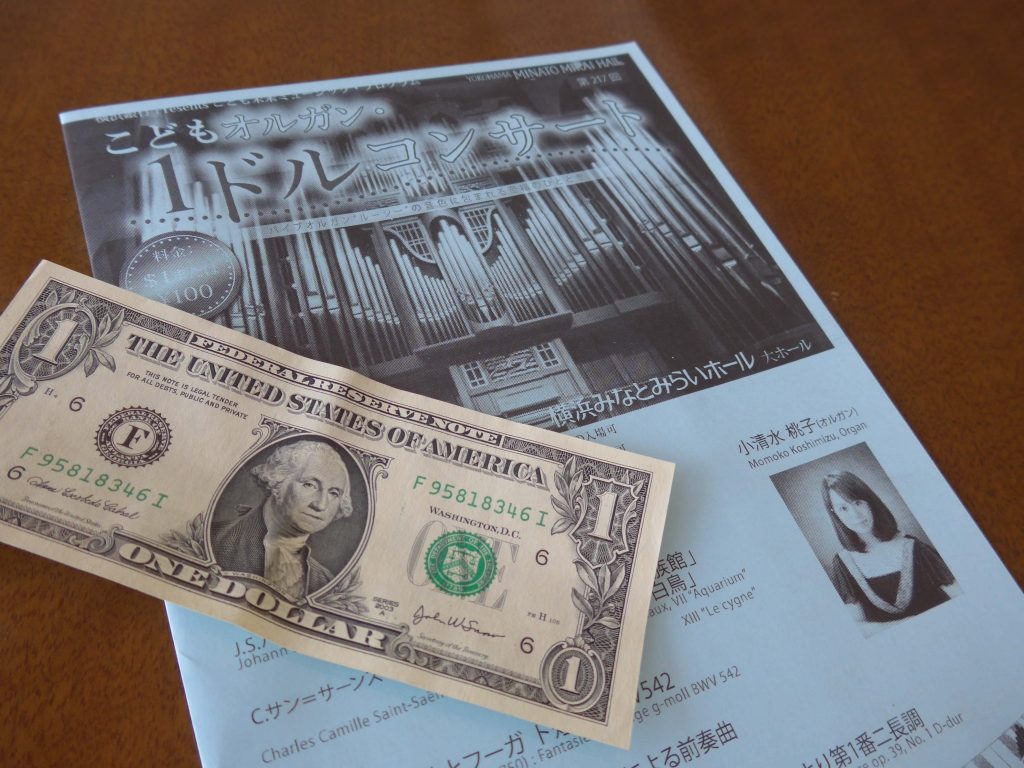 Entrance fee is 100 yen for both adults and children .
As "1 dollar concert", payment with 1 dollar bills and coins is OK, but you can also pay with IC card such as suica.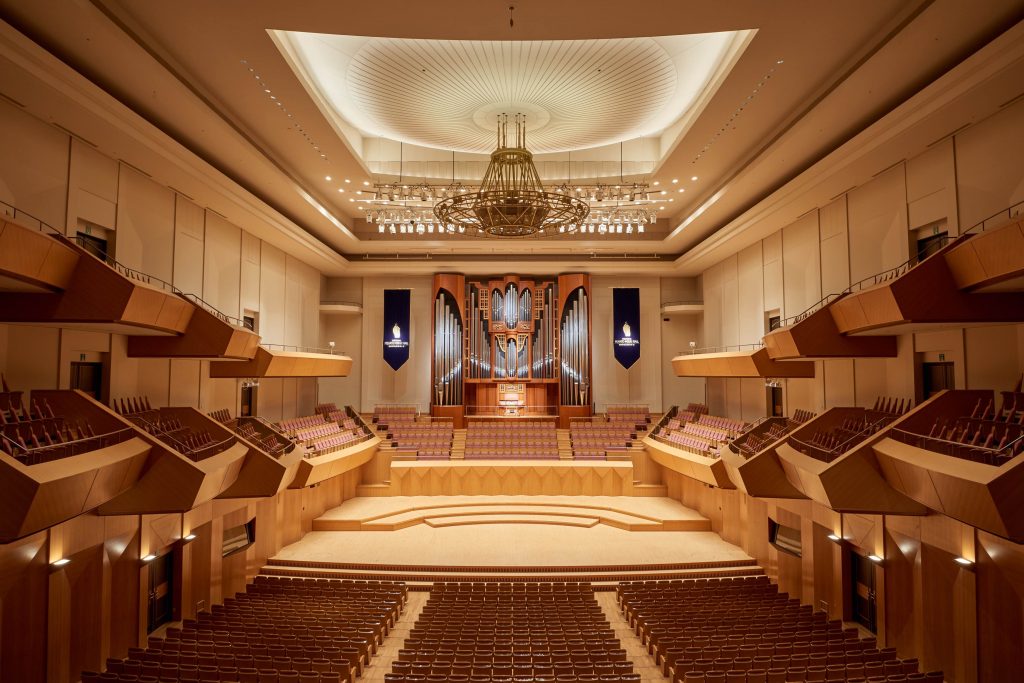 © Hiradaira
Finally entered the big hall.
I was worried a little because it was a long line before opening, but the big hall with 2020 seats does not bend down. There is nothing better to lose in order to get a favorite seat, but if you arrive 5 minutes before the show, it seems almost no problem.
When I asked to the hall, in the case of a pipe organ concert, if the importance of sound is important, the third floor seats are recommended. If you want to have fun at the same height as the organ, you may want to enjoy the second floor seat, if you want to see it soon, choose the stage side and the mood of the day.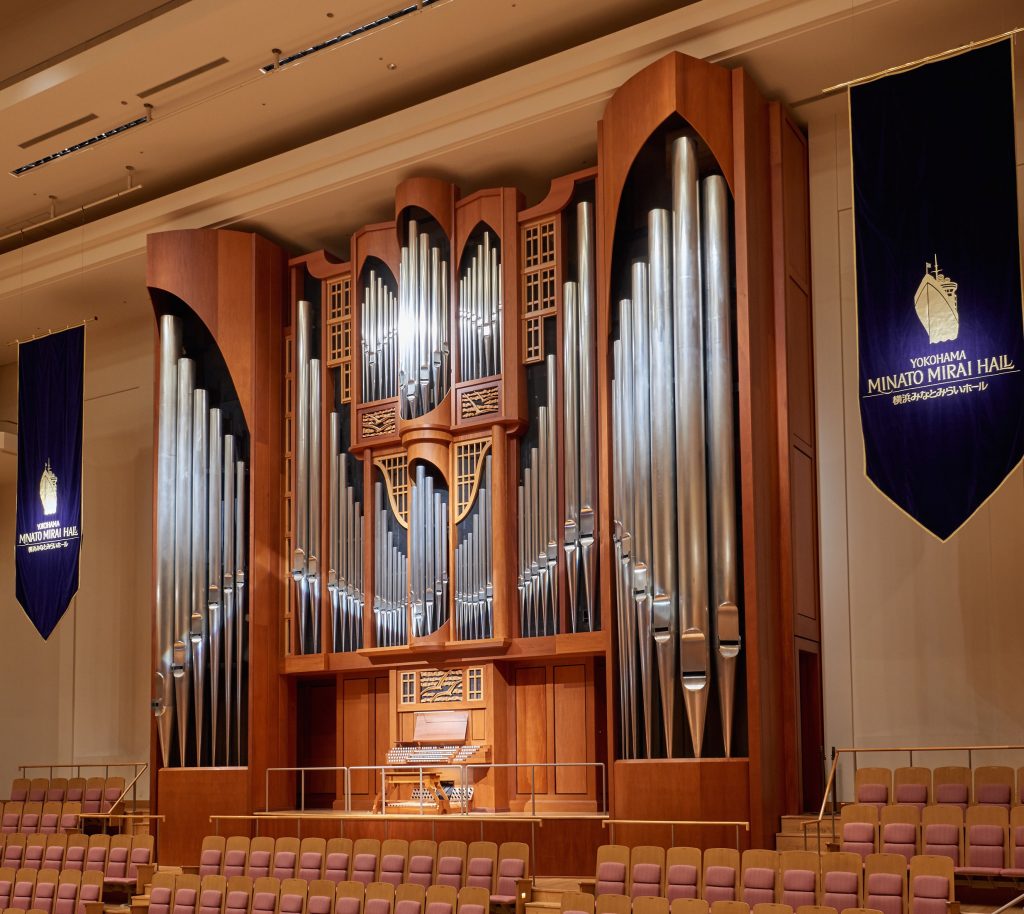 © Hiradaira
The organ installed in the big hall is made by American CB Fisk. Suitable for a brilliant bright tone "Lucy" meaning "light" is nicknamed. Because the halls themselves were designed in consideration of echoing the organ, the whole resonates as one instrument, and it seems as if the audience seems to be wrapped in the tone of the organ. (From Hall HP)
018/08 / organ_detail_5_small_mini – 1024×683.jpg "alt =" "width =" 1024 "height =" 683 "/> © Hiradaira
This is a sculpture of a seagull made on a case made of mahogany made in Honduras. The design full of Yokohama's spirit is wonderful. Behind the pipes lined in the center, it is on the top of the music stand so be careful looking.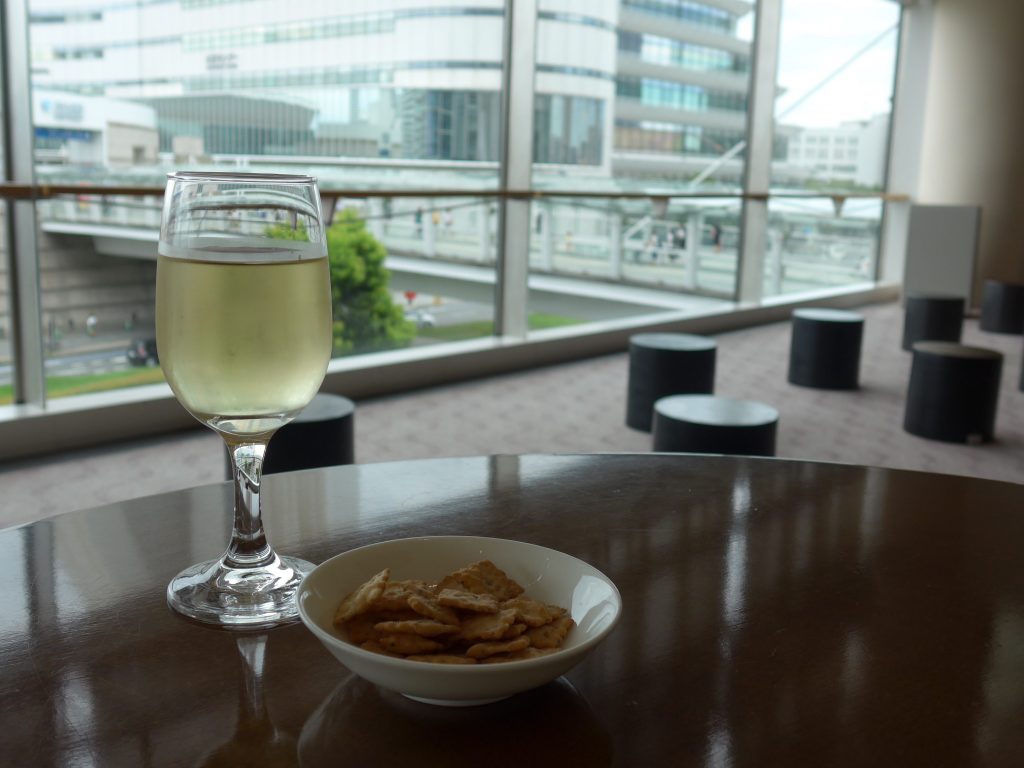 I had time to start, so I drink a throat at the drink corner. Unlike the night's concert, the foyer is overflowing with bright sunlight, so it gets to a moderately cold white wine.
By the way, the wine has a snack and it is 400 yen per cup. This is also bliss.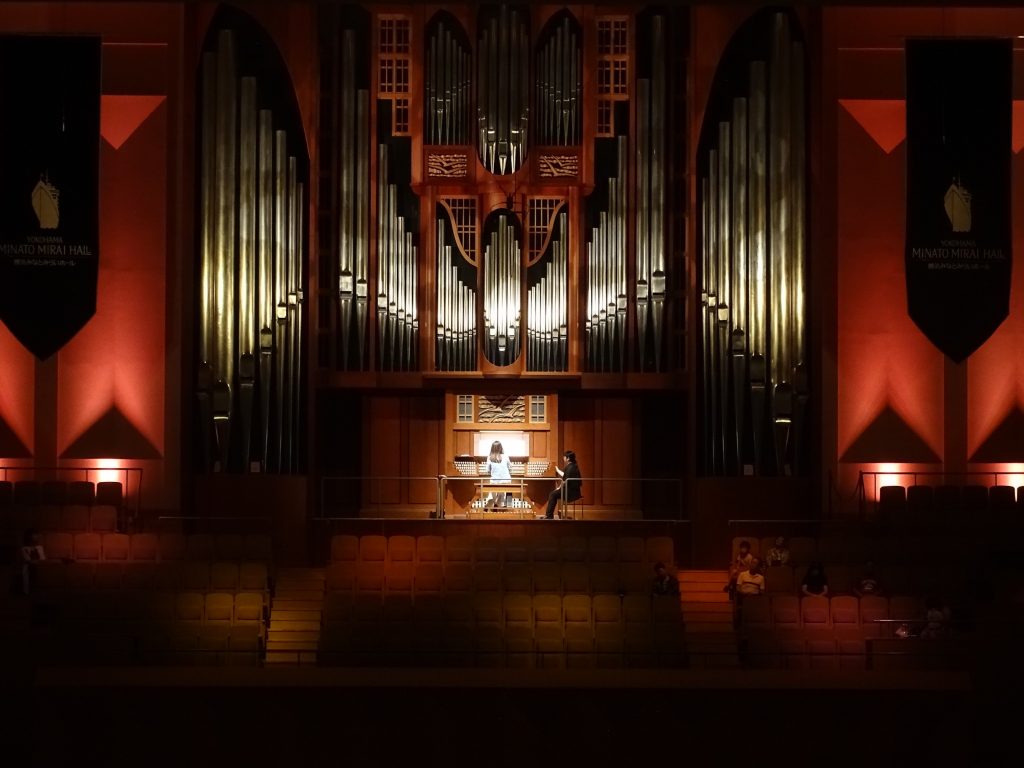 And the concert finally starts.
Since JS Bach, which you learned at school, you can listen to songs that you've heard once, you can relax with fun.
Saint-Saëns "Carnival of animals" From the "aquarium of animals", the mysterious sound like the iron koto of "Celesta" incorporated in pipe organ is impressive. In "Swan", the mind is healed by the rhythmic tones like organ.
And finish off the end of the concert for about 40 minutes, from Elgar 's proud confrontation. The pipe organ with a variety of sounds seems to be sometimes referred to as "one person orchestra", but the magnificent performance suitable for that designation "I will try my best in the afternoon!" Cheerfully.
p / wp-content / uploads / 2018/08 / P1080358-1024×768.jpg "alt =" "width =" 1024 "height =" 768 "/>
On this day there was a souvenir sale of "Animal Sure" as "Children's Organ 1 dollar plus". It seems like a collaboration plan with 'Nogeyama zoo's carnival festival' to be held two days later, selling sets of penguin, giraffe, lion's suble. As weak against the special feeling of "just now", I will definitely buy it and go home. This is also one of the fun
Yokohama Minato Mirai Hall
"Organ / 1 dollar concert"
■ Wednesday October 10 (Wednesday) 12: 10 opening Balinto Karoshi
* There is 1 dollar at night! Opening 19: 00
■ Wednesday, November 28 (Wednesday) 12: 10 Yearnday Harada Yasuko
2019
■ January 23 (Wednesday) 12: 10 Launch Shiga Nagihomi
■ Wednesday, February 27 (Wednesday) 12:10 Starring Eric Sterter
■ Wednesday, March 20 (Wednesday) 12: 10 Launch Satoko Kawagoe
"Organ concert from the age of 0"
■ September 5 (Wednesday) 11: 00 opening / 14: 00 opening
*For more information
http://www.yaf.or.jp/mmh/index.php