Art & Photography
2019.05.22
Mount Fuji, Enoshima, Shichirigahama. Visit the stage of Ukiyo-e, Iza Fujisawa!
FUJISAWA UKIYO-E MUSEUM 
(Please note that this page was created using Google's automatic translation service and understand that because of this, its translation may not necessarily be accurate.)
(TOP image) "Figure of Shichiga Enoshima Island's Shichirigahama Makei" Utagawa Hiroshige * Fujisawa City Fujisawa Ukiyose Museum Collection
The world of art to go, see and feel
File.13 Fujisawa City Fujisawa Ukiyoe Museum
Miyuki Inoue (Magcal Editorial Department)
Ukiyoe seems to be booming these days. Speaking of the landscapes drawn on the Ukiyo-e, Mt. Fuji, Enoshima, Kawasaki Daishi and Hakone-no-Kanken ... are not all in Kanagawa Prefecture! I thought so and examined, I found the Fujisawa Ukiyo-e Museum in Fujisawa City.
A 5-minute walk from JR Tsujido Station. And admission is free. I have to go for this!
* The original scenery of Kanagawa Prefecture drawn in Ukiyoe is also introduced here >>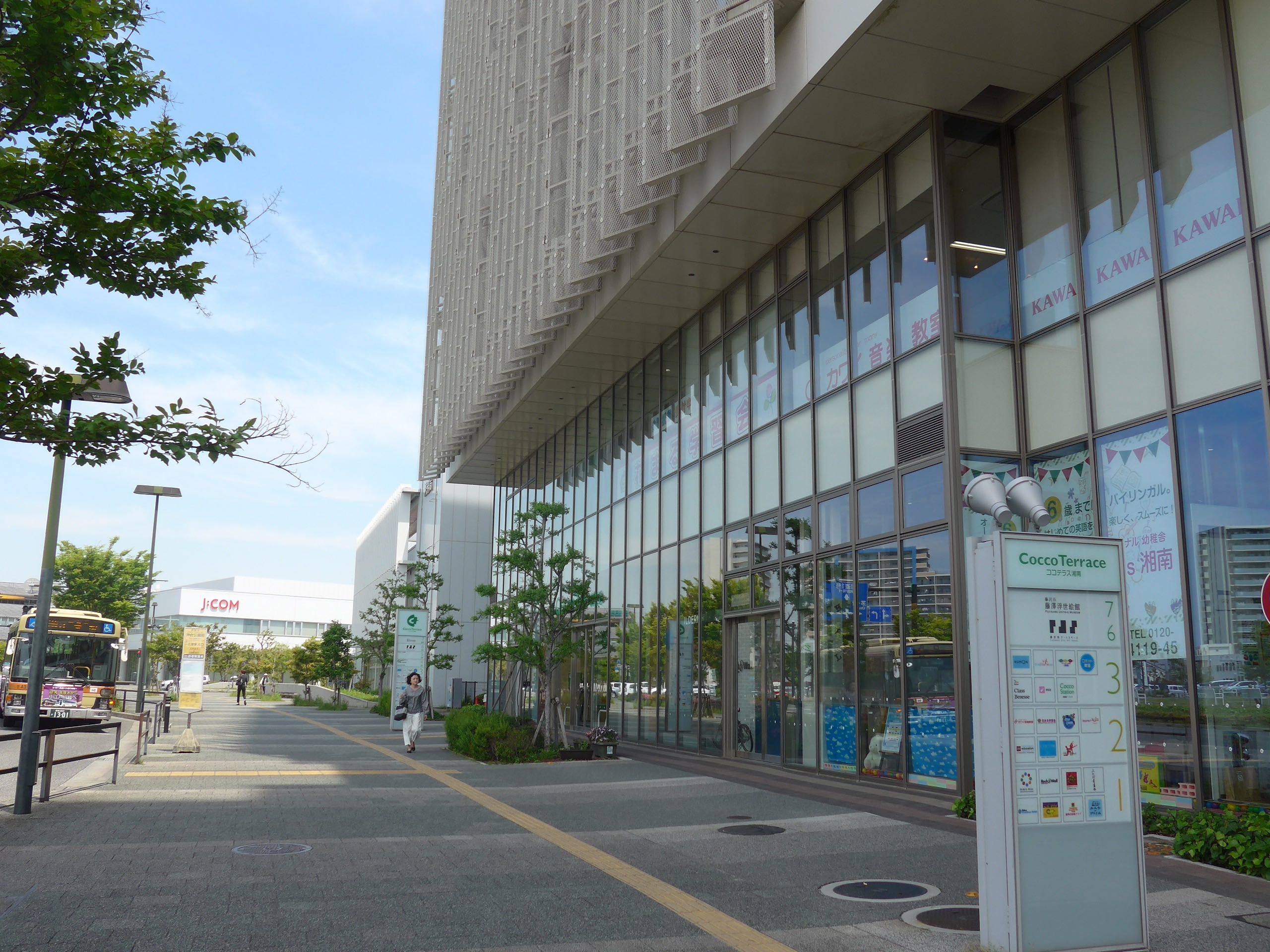 The area around Tsujido Station North Exit has been remodeled by large-scale redevelopment, so the sidewalk is wide and easy to walk. At "Coco Terrace Shonan" where the Ukiyo-e Picture Gallery enters, you will arrive in no time while taking a walk feeling strolling past a fashionable shopping mall.
At first we go to the seventh floor by elevator.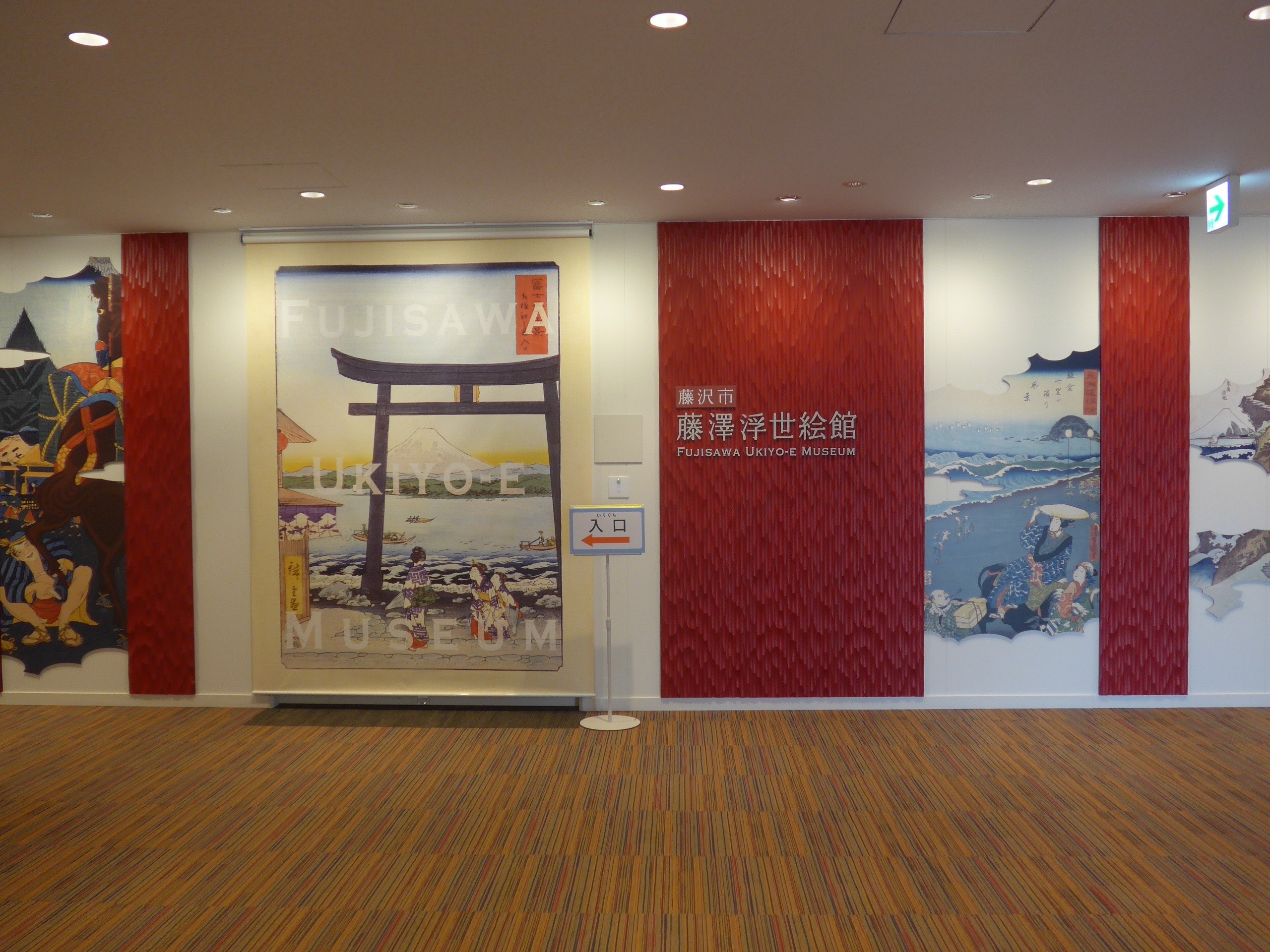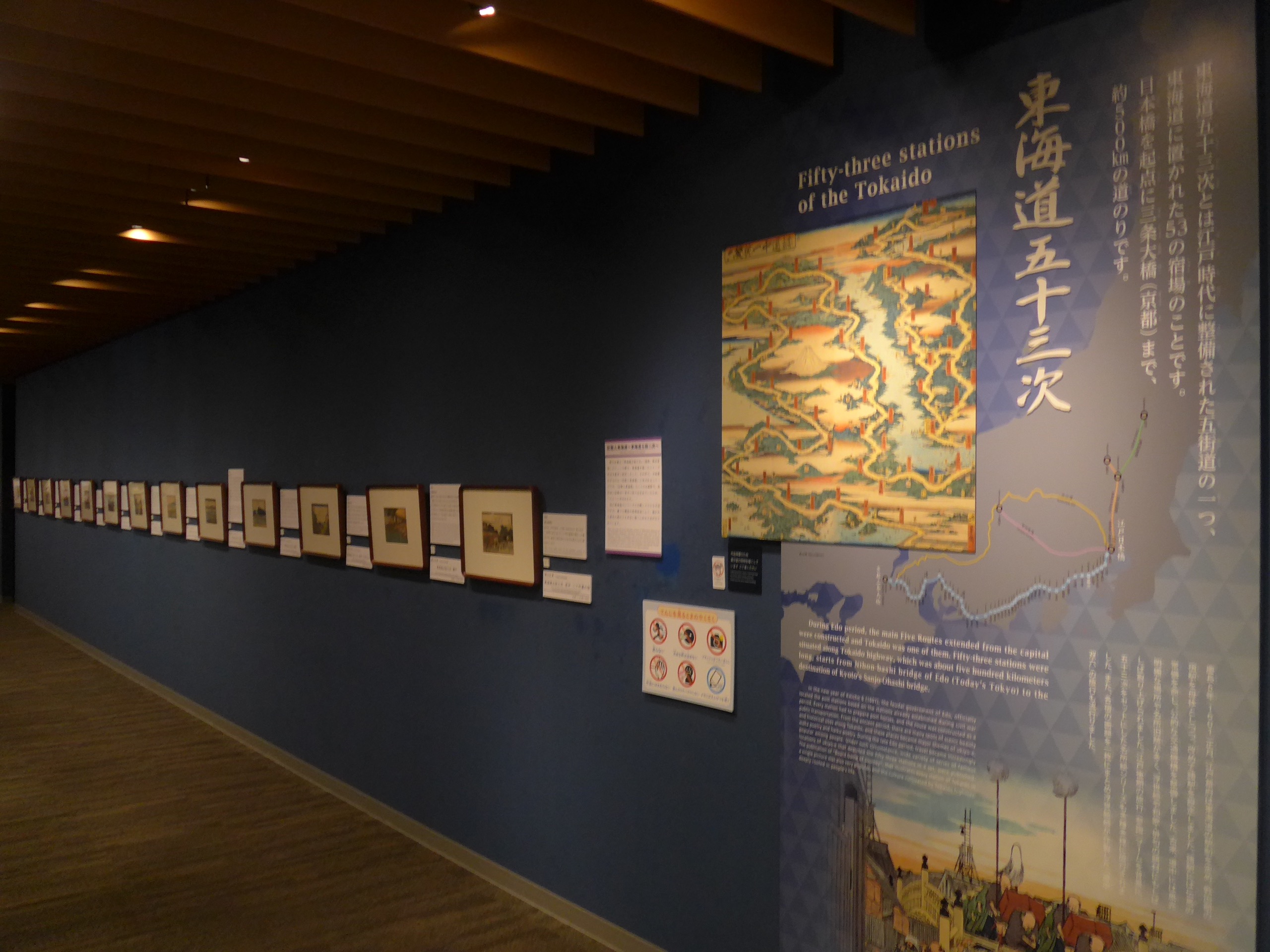 The exhibition currently being held is "Scenery of Hiroshige's first, second and third generations-from Edo to Meiji-" (until July 15, 2019).
Speaking of Utagawa Hiroshige, it is the creator of the famous Tokaido Fifty-Third Order. Of course, including the Fujisawa hotel, Enoshima, Shichirigahama and many other scenery in the current Fujisawa city.
By the way, the first generation Hiroshige is already a person at the end of the Edo period, so the second and third generations were active during the transition period from Edo to Meiji. When I think that Ukiyo-e was drawn even in such turbulent times, I feel a little mysterious ....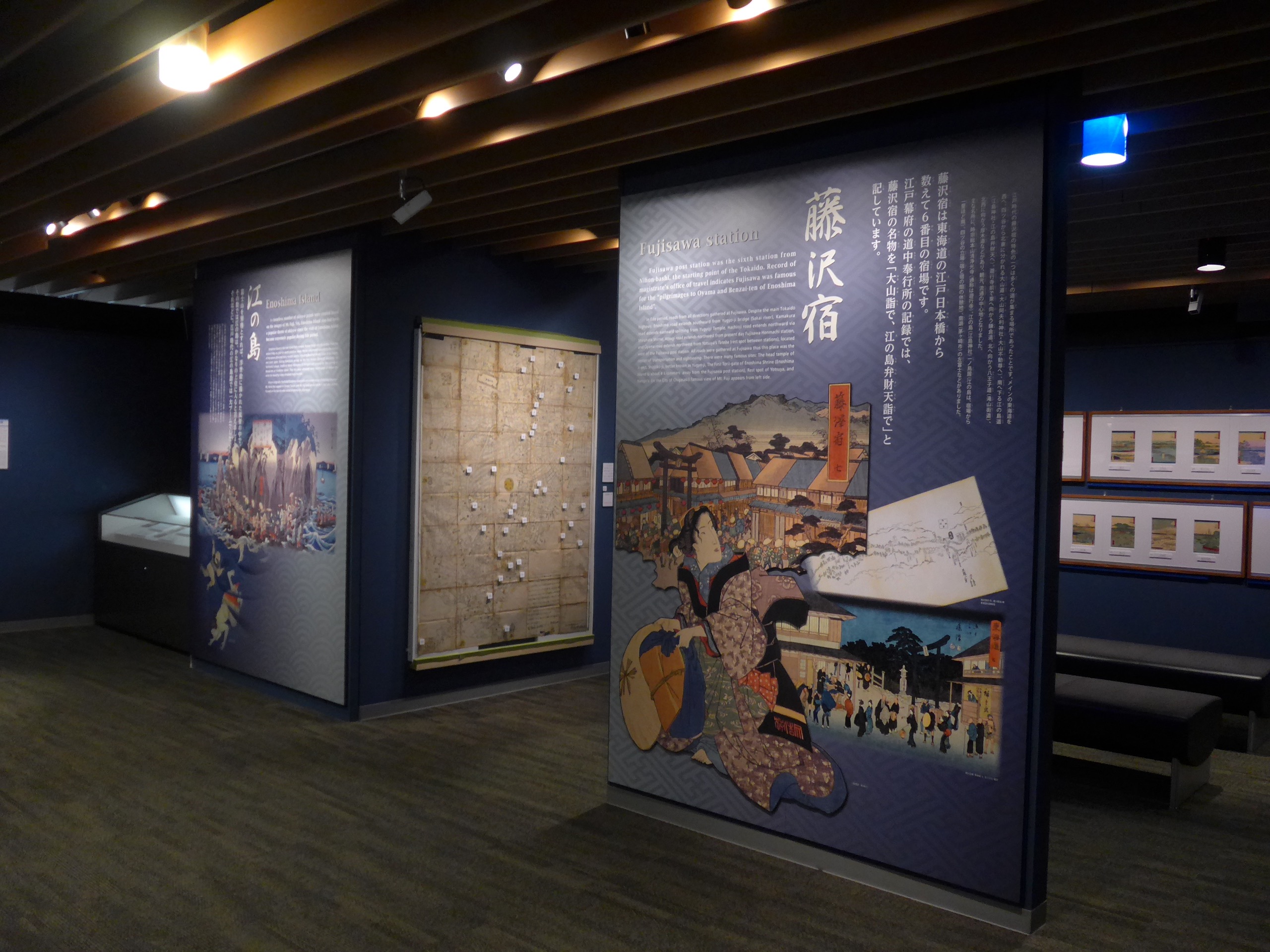 Ukiyoe is mainly based on people and genres, and we have established the style of "landscape" that we think of today, and it seems that only one group of Hiroshige and others actively drew. Ukiyo-e is different from "Sakio", which depicts landscapes in a realistic way, but there is a unique attraction to the work that is said to have traveled to the site and burned the landscape after painting.

At the video corner, visit the spots in the city of Fujisawa drawn in Ukiyo-e, You can see "Fujisawa Enoshima Ukiyo-e Sightseeing Spot" to be verified against the current landscape. Bold deformation is a unique attraction of Ukiyo-e, and the landscape of the city itself has changed dramatically in the era of Hiroshige. Nevertheless, it is interesting to see the scenery that has become the stage again because there is a part that feels "I see".
This is a must see!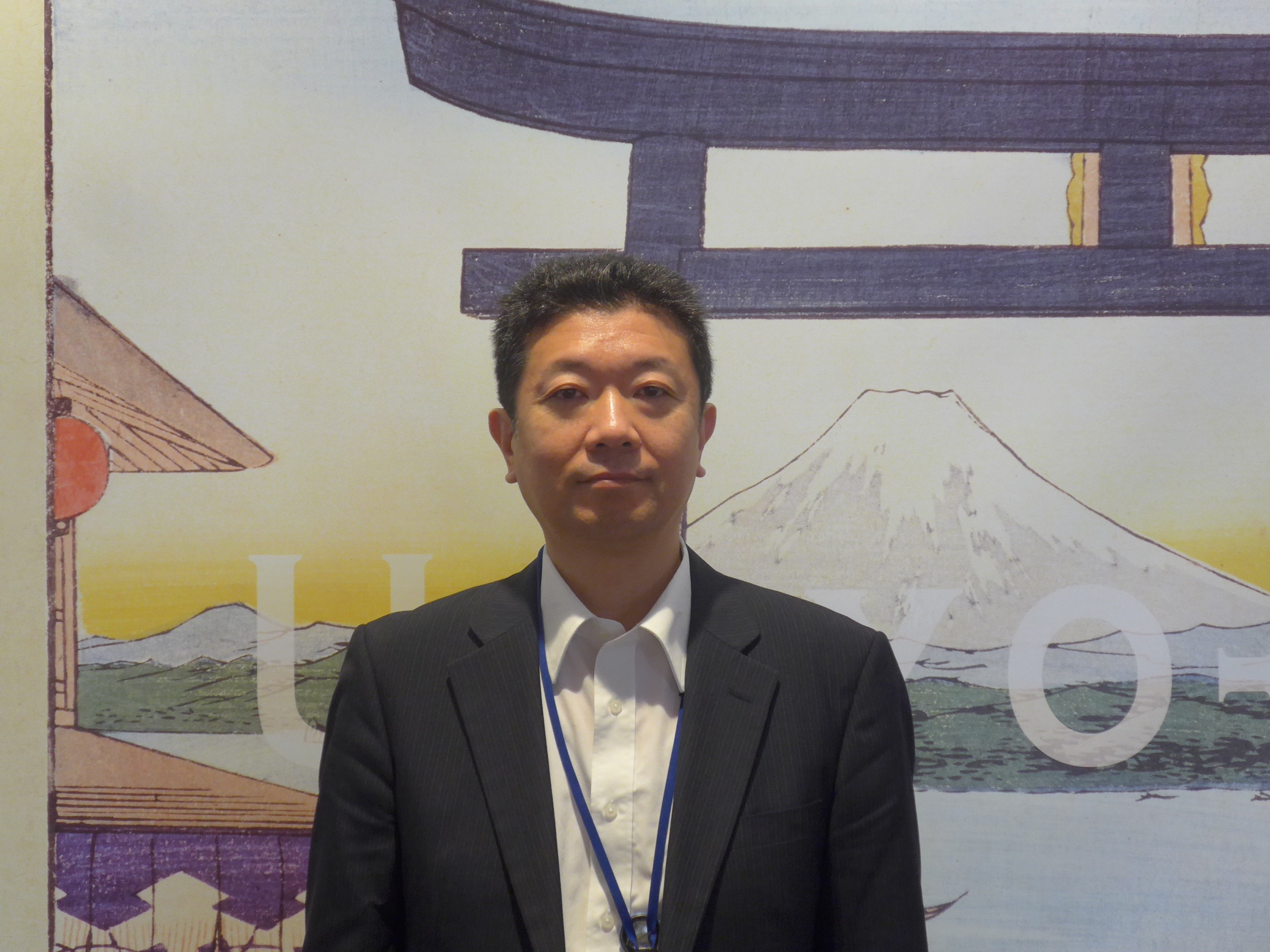 "Although only celebrities such as Kayo and Hokusai are attracting attention, in fact, as many Ukiyo-e artists as stars were active during the same period. I think you can enjoy a wide range of Ukiyo-e worlds, regardless of famous or unknown. "
And curator Ryosuke Masuda.
As the facility is compact, you can watch one by one carefully. After all it's free, so it's nice to be able to drop in on the walk.
<Additional information>
There is a "Fujisawa City Art Space" on the floor one floor of the Ukiyo-e House, so it is also recommended!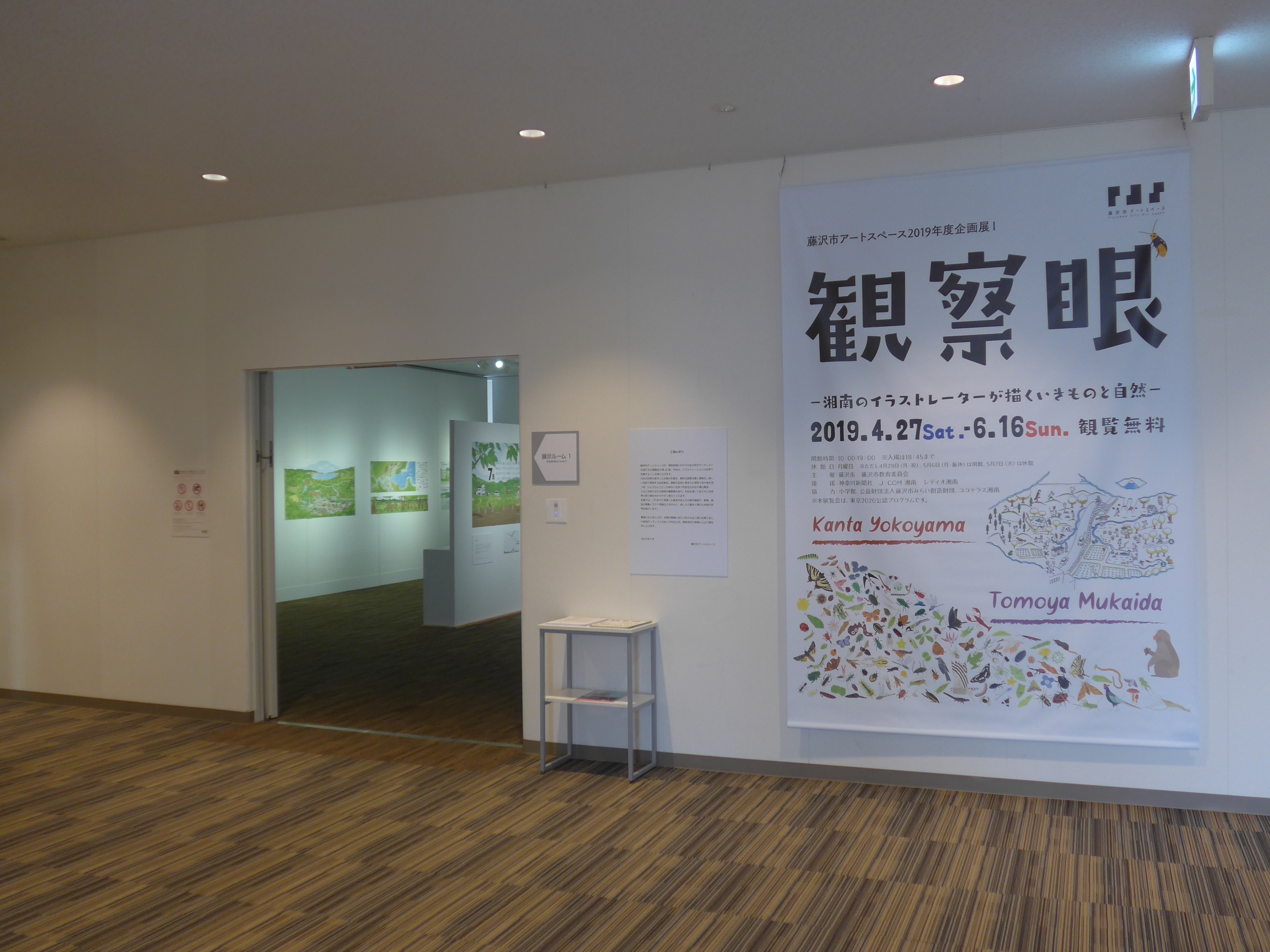 Currently, "Observation Eyes – Nature and Nature Illustrated by Shonan" is held (until June 16).
The works of two illustrators based in Shonan are beautiful, cute, interesting, a little bit confusing ... very unique. This is also free to view, so please take a look!
oads / 2019/05 / P1100734.jpg "alt =" "width =" 2560 "height =" 1920 "/>
Place

FUJISAWA UKIYO-E MUSEUM
Fujisawa City is a facility that allows visitors to appreciate local materials such as Ukiyoe of Tokaido Fujisawa inn and Enoshima for the purpose of fostering the attachment of citizens to the local area and contributing to the improvement of the citizen's culture. We opened ". The Ukiyo-e collection of Fujisawa City is centered on Enoshima Ukiyo-e, etc., which was transferred from Mr. Fumiaki Kurumi, the former president of Nihon University, in commemoration of the city's 40th anniversary in 1980 (Showa 55). As a part of the local area data, we have collected Fujisawa hotel, Ukiyoe with Enoshima as a subject, and related materials.

Ukiyo-e is a painting that depicts people's lives and social conditions, and developed as a popular culture in the Edo period. Furthermore, at the end of the 19th century, it had a great influence on European painters represented by Gogh, and is an art object that is attracting attention from around the world. In the land of Fujisawa, Tokaido Fujisawa inn was placed in the Edo period, and Tokune Sonohonzan Seimitsu-ji (Yugyo-ji) was located, and it was to Enoshima and Daisen (Amuriyama Aforiyama) where it was a place of faith and sightseeing. It is a place where many ukiyo-e pictures rooted in famous places and legends are drawn as the entrance of the Sansu way.

The Fujisawa Ukiyo-e Museum will continue to make everyone familiar with the local culture and make efforts to become a facility that can be enjoyed and enjoyed. We sincerely look forward to your visit.

Shop / Place name

Fujisawa City Fujisawa Ukiyoe Museum

Address

Kanagawa Prefecture Fujisawa City Shindo Jindai 2-chome 2-2 2 Coco Terrace Shonan 7F

TEL

0466-33-0111

Business Hour

[Opening hours] 10:00 to 19:00 (entrance until 18:30) [Closed day] Monday (holidays, next day in case of transfer holiday), New Year holidays (Dec. 29-Jan. 3), display There is a temporary closing day for replacement etc.

Parking Area

Nothing

Average Usage

【Admission fee】 Free

Map