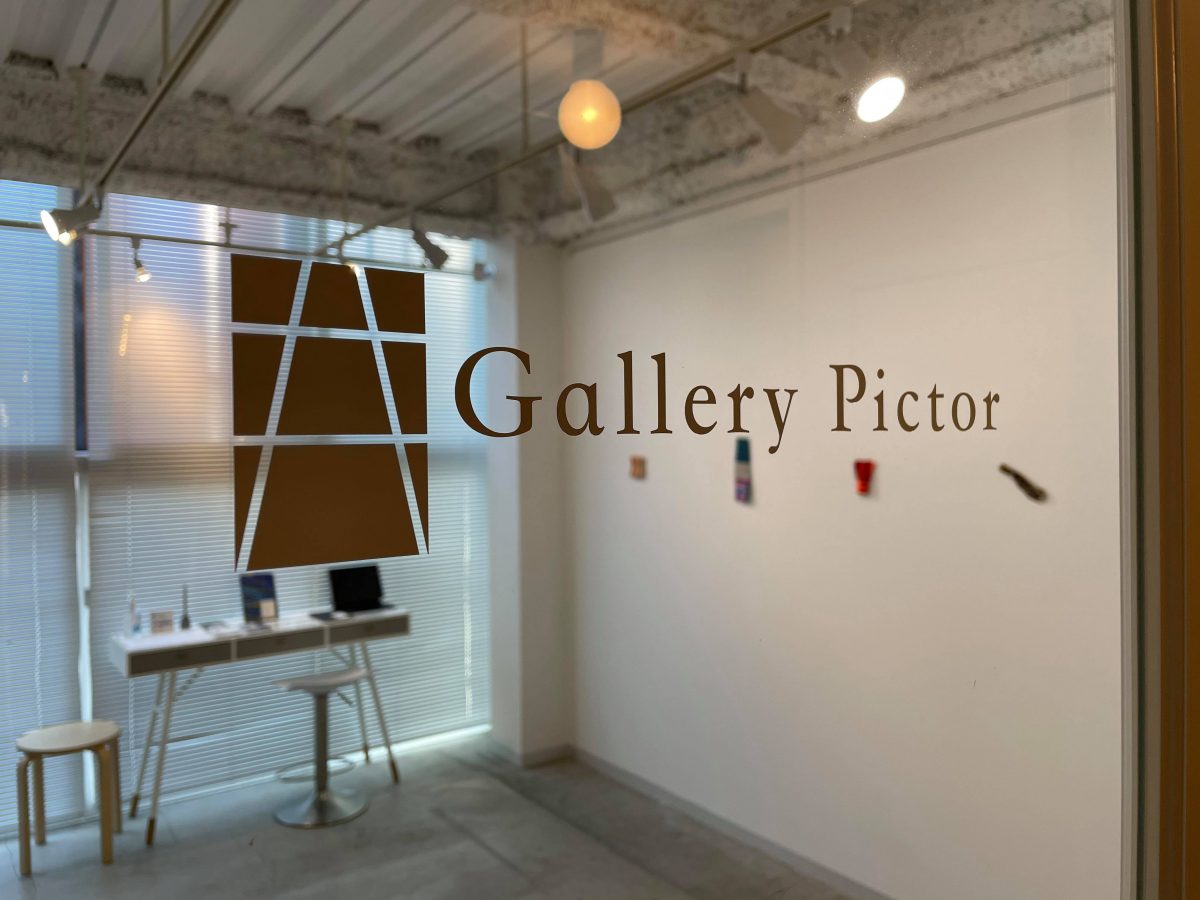 Art / photography
2021.03.03
Take a bird's eye view of yourself through art
(Please note that this page was created using Google's automatic translation service and understand that because of this, its translation may not necessarily be accurate.)
Kanagawa Gallery Sanpo
File.14 Gallery Pictor
Shino Yamamoto (Gallery Watts)
I'm doing a gallery with the hope that I'll get more in touch with the power and fun of art, but when customers end up with the word "difficult", I often feel frustrated.
I'm not from the art field, but I can still say that "art isn't that far away, and in fact, you can interact with yourself as much as you want."
I sympathized with the essay by Sachi Nakajima of Gallery Pictor, who said, "Art is not just'healing and extraordinary'."
Gallery Pictor is located in Kamakura. Exit the west exit ticket gate where the Enoden platform of Kamakura station is located, and walk along Onari-dori. It has a calm atmosphere from the Komachi Street side.

When you come out on Yuigahama Dori, turn right, and after a while you will find the gallery, but if you walk up a little, you will find the signboards and façade of the store fun. The old-fashioned taste and the nuances of the seaside ... When I was walking while glimpsing the charm of Kamakura such as history and location, it took me a long time to reach the gallery (laughs).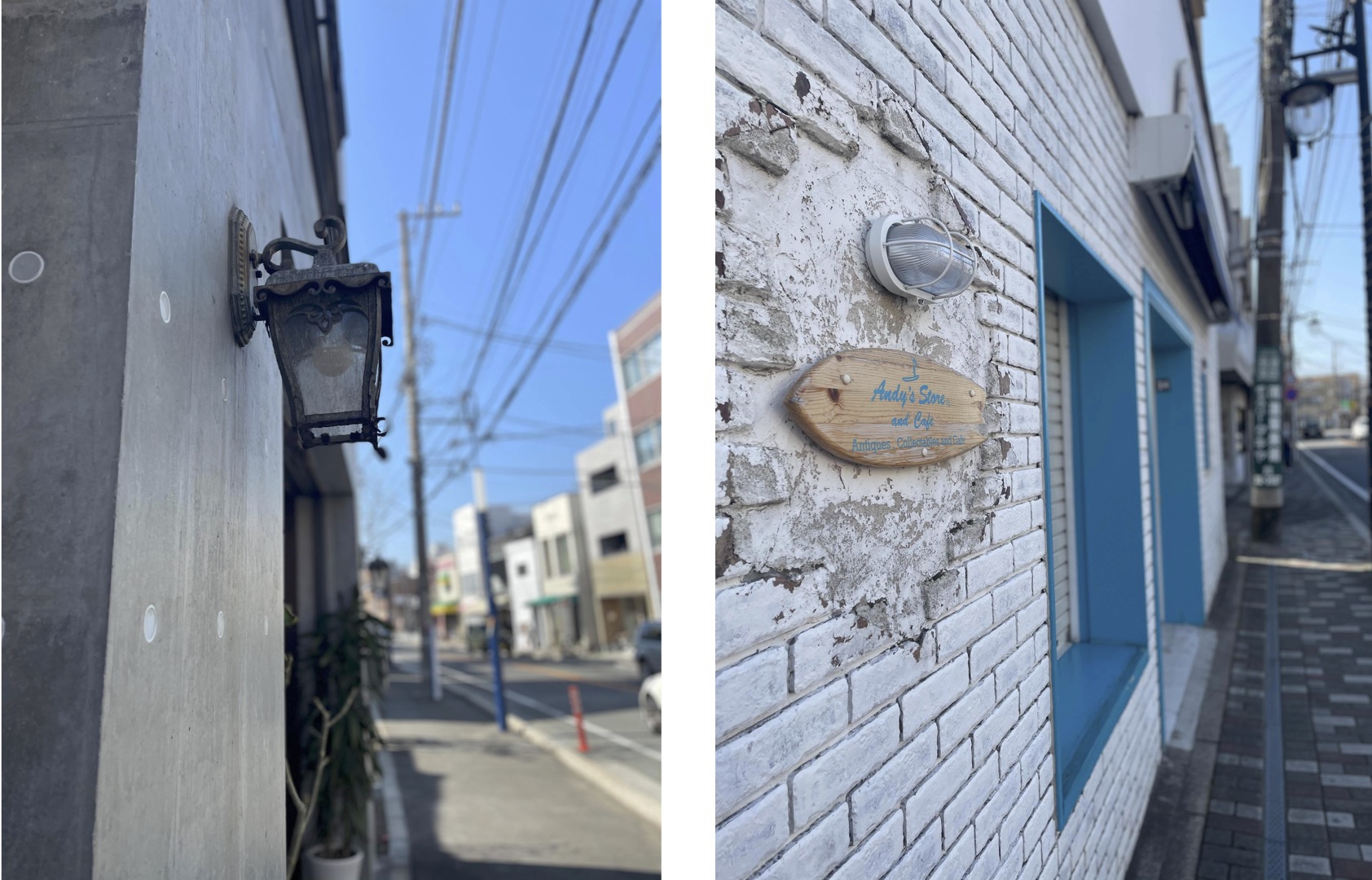 s: //magcul.net/wp-content/uploads/2021/03/5a837b66e18b99b2c37a869962acf0ff.jpg "alt =" "class =" alignleft size-full wp-image-248656 "width =" 1666 "height =" 1075 "/ >
When you see a simple building in Noppo, go upstairs to the Gallery Pictor .
Here, we introduce the works of contemporary art artists from Japan and abroad.

"When it comes to art, I feel that the concept tends to come first, but I would like to introduce works that have a modern context, are universal, and have a solid artistic expression." Gallery owner Sachi Nakajima.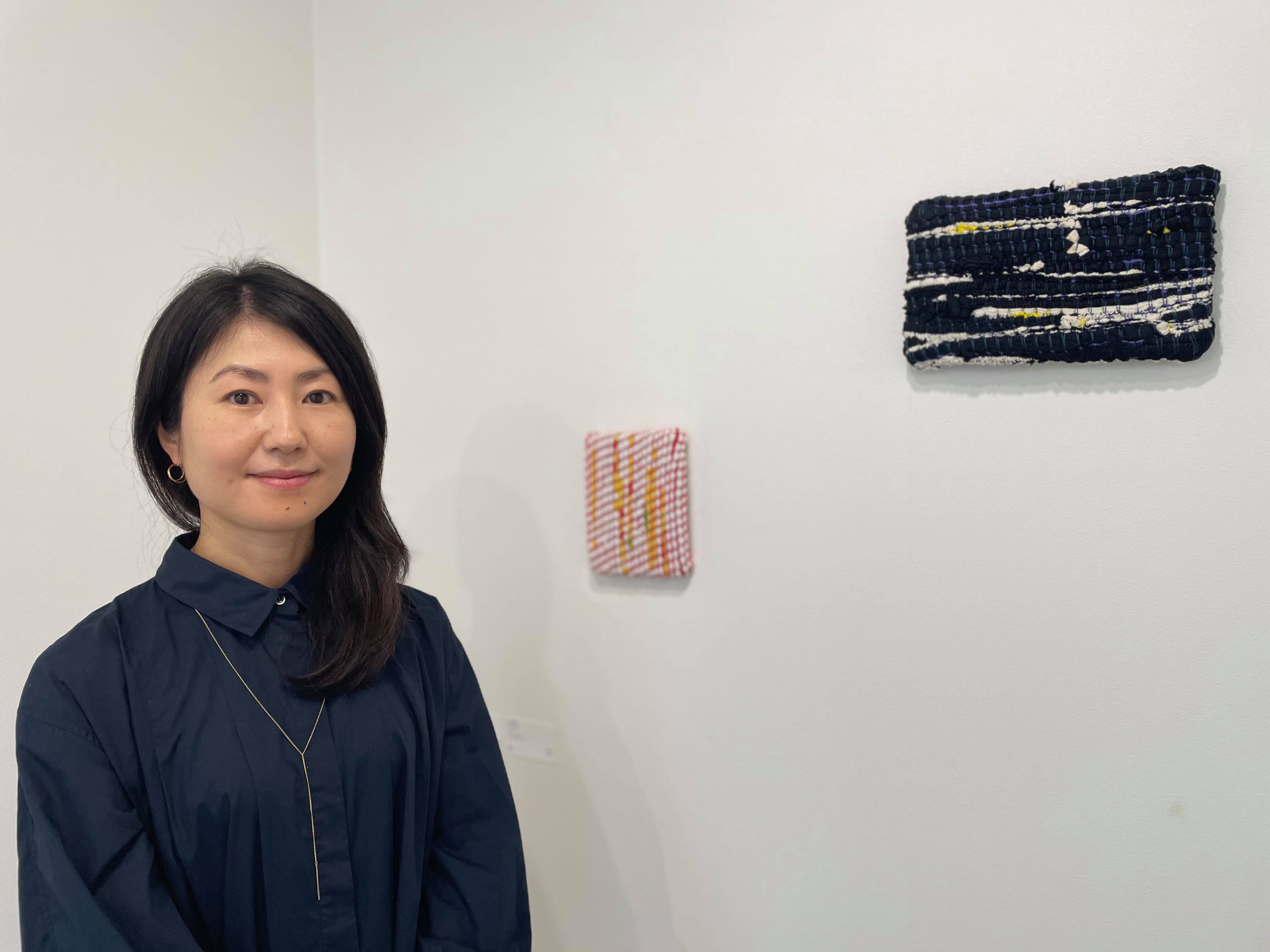 The work of Rentaro Kawamoto, a dyeing and weaving artist, who was one of the three-person exhibitions that was being held, is composed of split weaving, and the material is used clothing collected from home and abroad. The works with bright yellow and red use the Kodak film logo T-shirt.
Nostalgic for me as a film generation, the corporate color Kodak Yellow has revived, reminiscent of the times and the end of Kodak VS Fujifilm (corporate color is green). While repeating that various VS are still occurring at the speed of the times.
/uploads/2021/03/153386670_454541595972860_3754619270187596138_n.jpg "alt =" "class =" alignleft size-full wp-image-248630 "width =" 4032 "height =" 3024 "/>
"There are textiles in every era from BC all over the world. It is interesting to incorporate those that reflect history, culture, regional characteristics, etc. and modern activities. Also, the materials change with the times. It is also interesting that the textile work has a rich texture expression, "says Nakajima.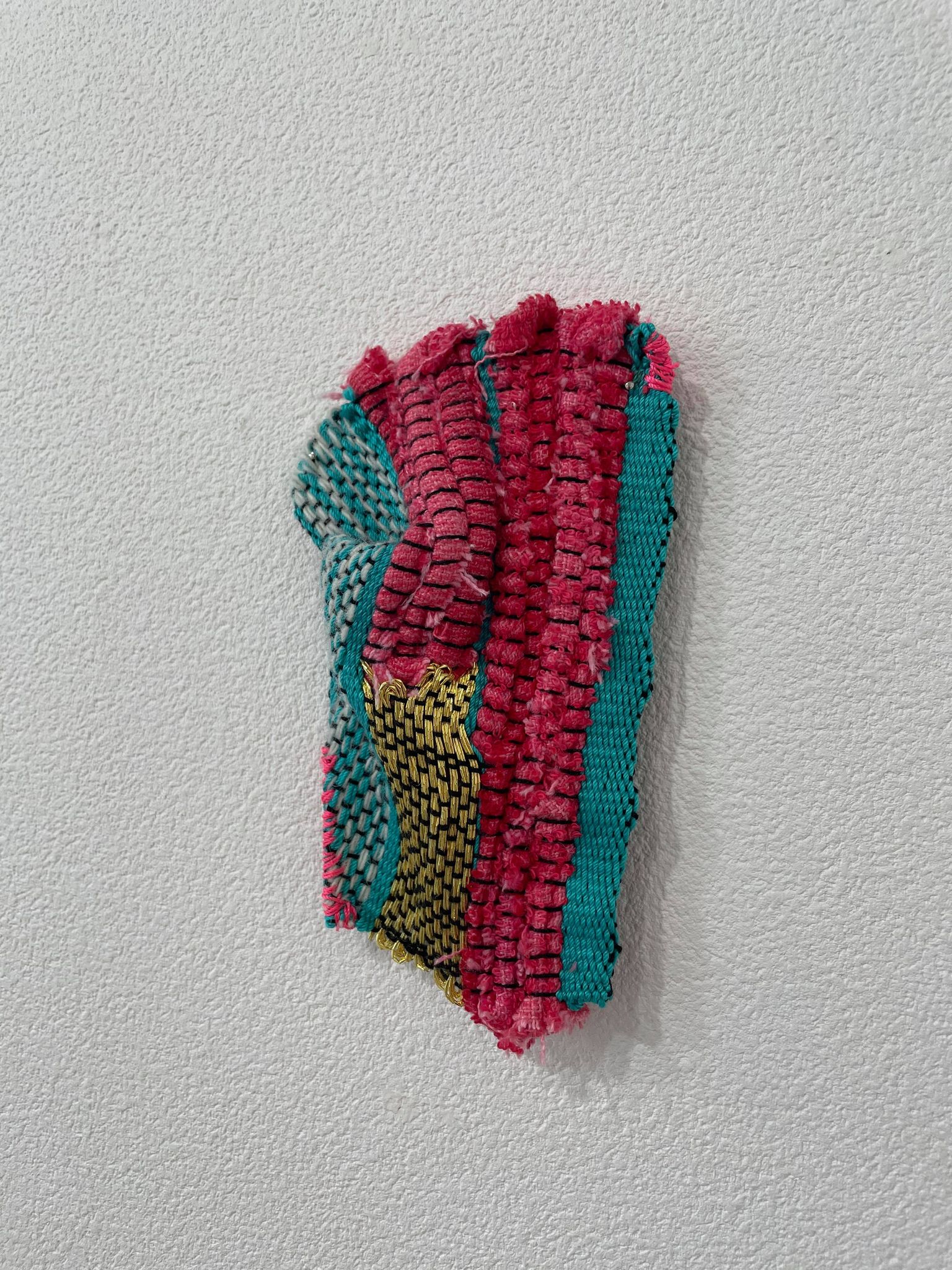 From March 27th, as a solo exhibition, you can see a new work linked to Zen by Rentaro Kawamoto.
By the way, it was the work of German artist Mitsuko Hoshino that stopped me for a long time.
As you move, a pale picture will appear on the empty screen, depending on the angle.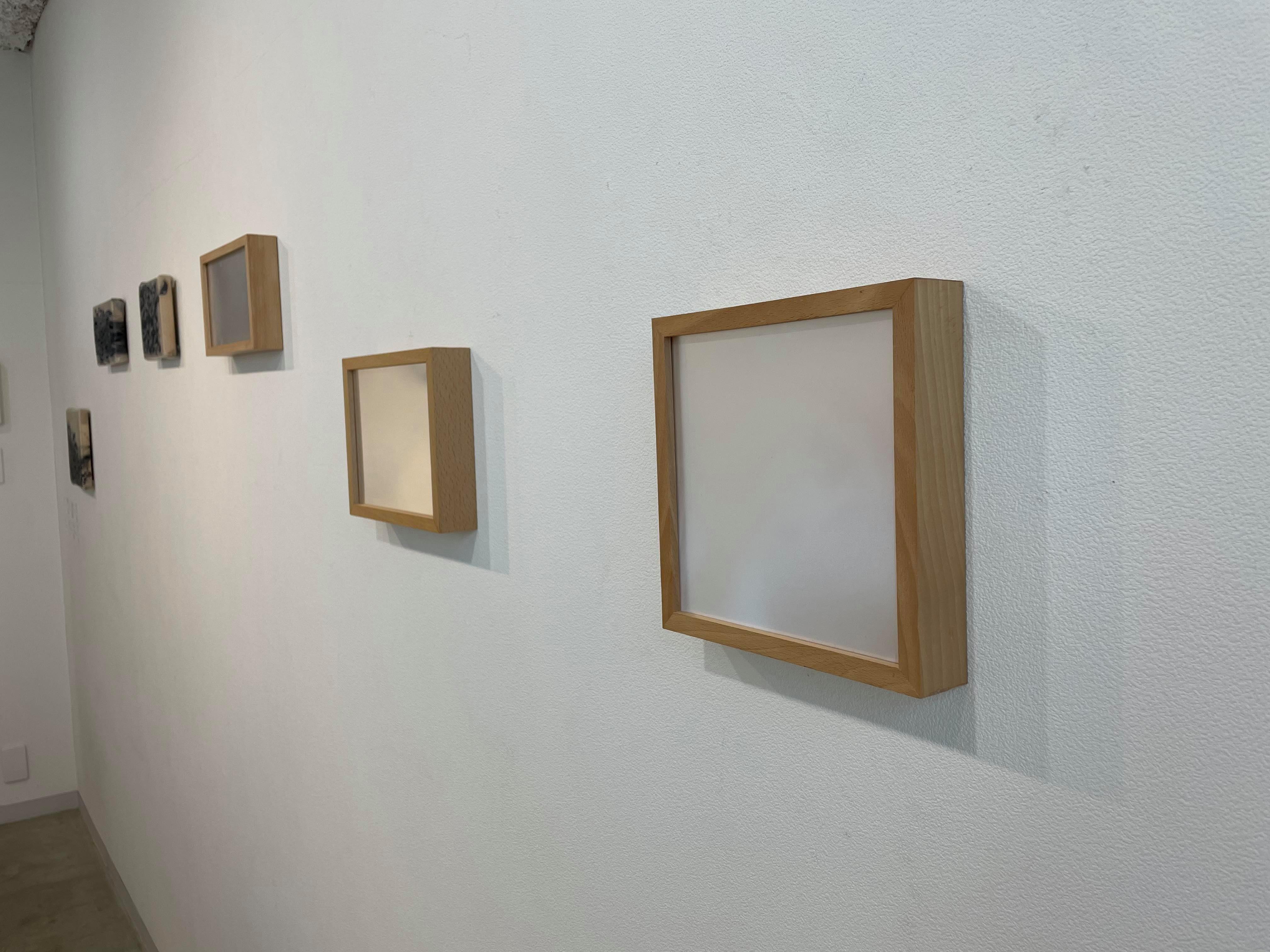 People tend to try to capture things that seem to be visible and invisible, and ephemeral, but with that very feeling, I have been going back and forth in front of them forever. I wanted to find out the source of why I was intrigued by arranging the keywords that appear in me while tasting them carefully.
10188713252_7617159306676994494_n.jpg "alt =" "class =" alignleft size-full wp-image-248633 "width =" 4032 "height =" 3024 "/>
Now that Corona puts us in an uncertain situation, it seems like an opportunity to reaffirm our soul. This work, in which the picture can be seen firmly depending on the standing position, seemed to bring me back to my heart many times.
It is interesting to read the artist statement later to understand the artist's intentions and deepen one's thoughts from there. That's how art becomes familiar.
Two years after launching the gallery, Mr. Nakajima seems to have seen his role again.
It is to change the recognition that art is not only healing and extraordinary, but also "a medium that shows our real world from various perspectives."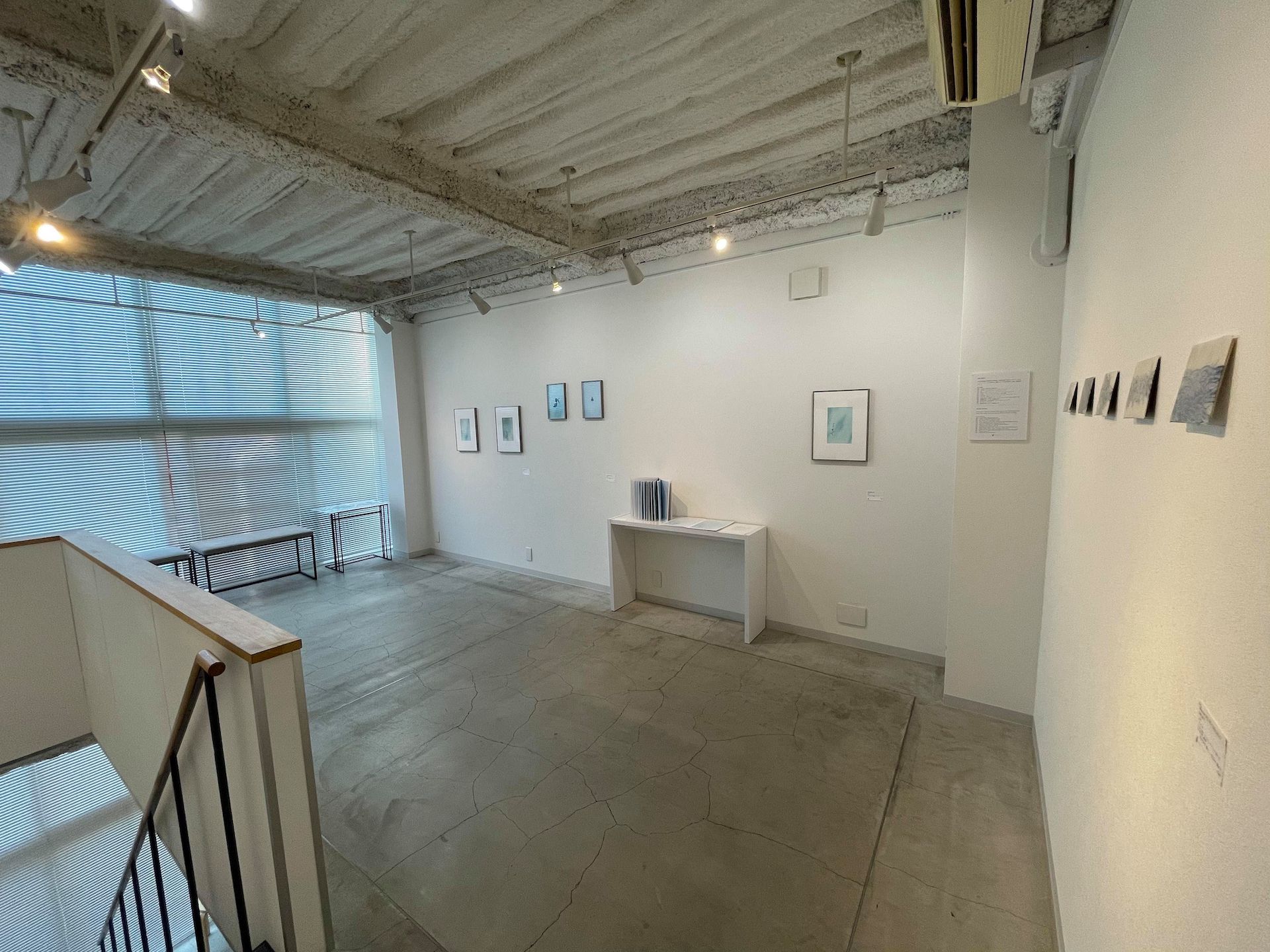 If you connect the points of interest, it becomes a line, then a surface, and the view of the world you can see expands ... I am convinced that art will be a node beyond the realm, and I will try to find out what is important. As a result, he wants to share various points.
But, of course, the viewer is the one who connects the dots. In other words, instead of staying at the given information, if you look inside yourself from there and look at the current environment, you will see hints on how to proceed even when the future is uncertain.It may come back.
Mr. Nakajima's essay serialized on the gallery site is also very interesting and recommended every time.
(2021.2 coverage)
《Gallery information》
Gallery Pictor
31-28 Yuigahama, Kamakura City, Kanagawa Prefecture Kamakura Tailor Building 2F
TEL: 080-7085-8404
Business hours: 11: 00-17: 00
Opening: Monday and Tuesday (Closed regardless of the day of the week when the exhibition is replaced)
Parking: None
https://gallery-pictor.com/
"access"
▶ ︎Get off at Enoshima Electric Railway "Wadazuka" station. About 3 minutes on foot
About a 10-minute walk from the West Exit of Kamakura Station on the JR Yokosuka Line
■ Rentaro Kawamoto Exhibition "Cloth of Time"
March 27th (Sat) -April 25th (Sun), 2021 Gallery Pictor
April 2nd (Fri) -April 4th (Sun), 2021 Kenchoji Temple, Ryuoden
* Please see here for details