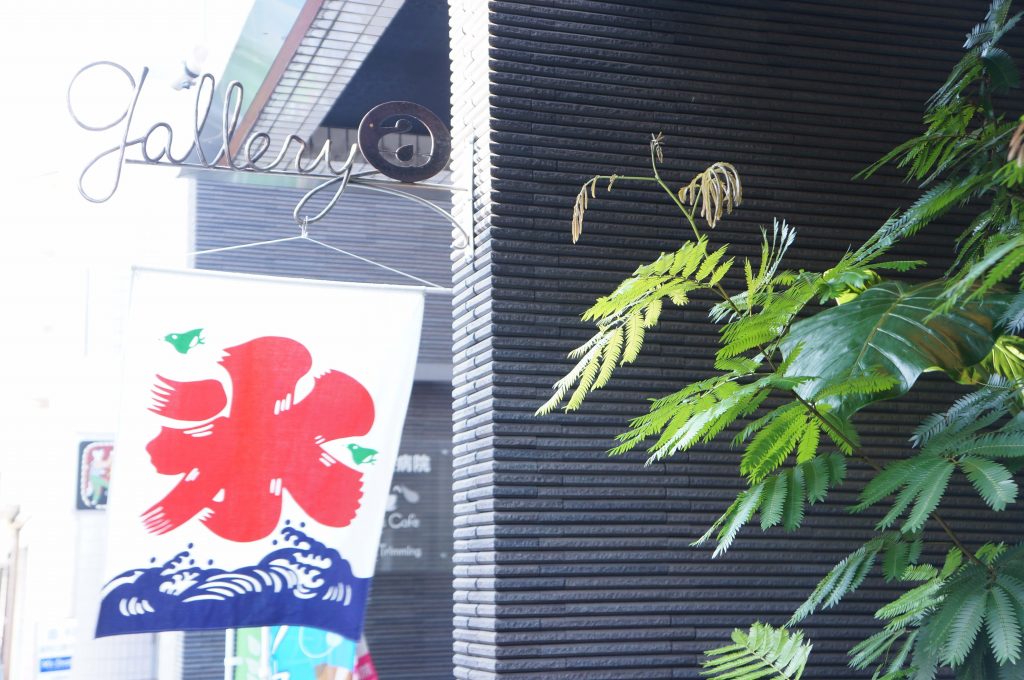 Kanagawa Gallery Sanpo
File.3 gallery a
( Shino Yamamoto / Galerie Watts)
I say "It's too hot this year!" Every year, but this summer I felt really dangerous. It's a little cool and relieved, but it's still a must-have.
A helper who is most happy with shaved ice during this season.
So, let's go to the gallery where shaved ice is also a specialty!
"Gallery a" is close to Aobadai Station on the Denen-toshi Line. Under the fashionable iron logo, the flag is waving like a beckoning. Am I the only one who gets excited just by looking at the iconic bright red ice letters?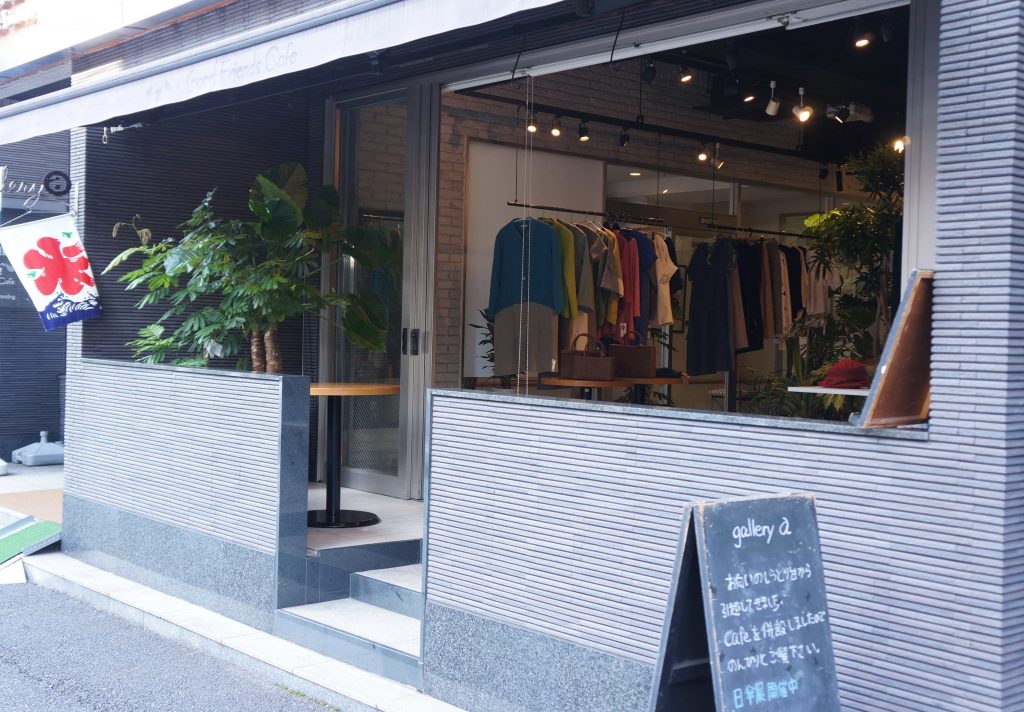 It's sweaty, so "for the time being, raw!", "For the time being, Ujikintoki!"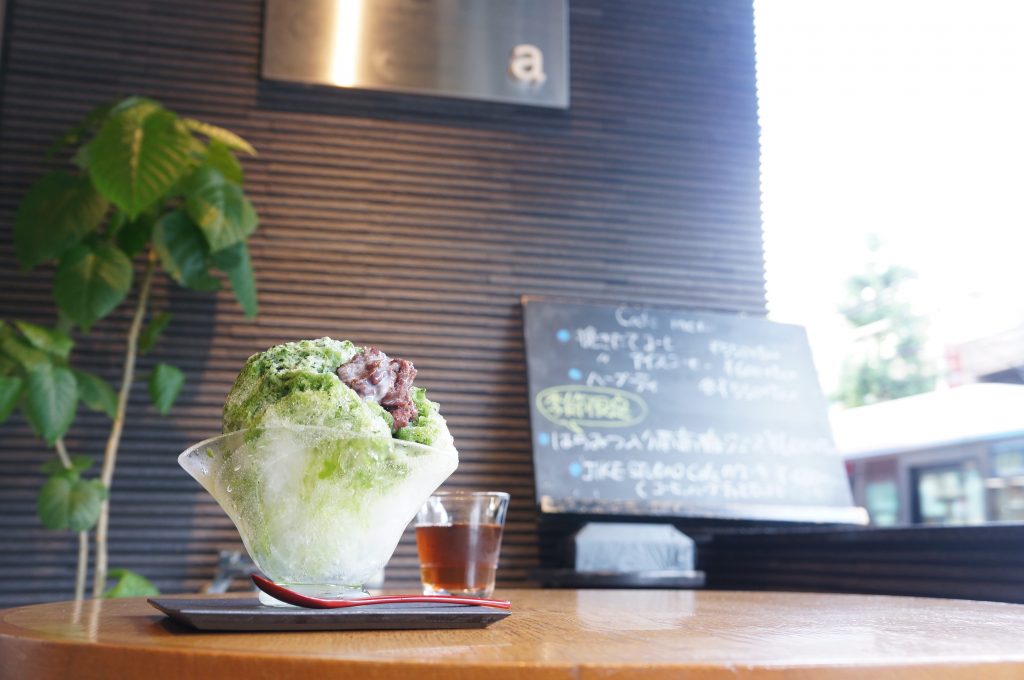 The shaved ice of gallery a is "fluffy" and is shaved with a very thin blade. The beautiful ice that accumulates in the glassware!
And, of course, the syrup is handmade. The recipe for sleet honey is top secret. When I ordered Ujikintoki, it was homemade by carefully melting matcha and slowly cooking azuki beans. The balance of bitterness and sweetness is an exquisite and gentle taste.
It looks like a food report, but here is the shaved ice that is unique to the gallery, which is particular about the spirit of manufacturing.
Now that I've calmed down, I'll take a leisurely look inside the gallery. A basket woven from soft linen clothes, cotton cut-and-sew, and mountain grape vines. At this time of year, the usual summer items are lined up so that you can spend the summer comfortably.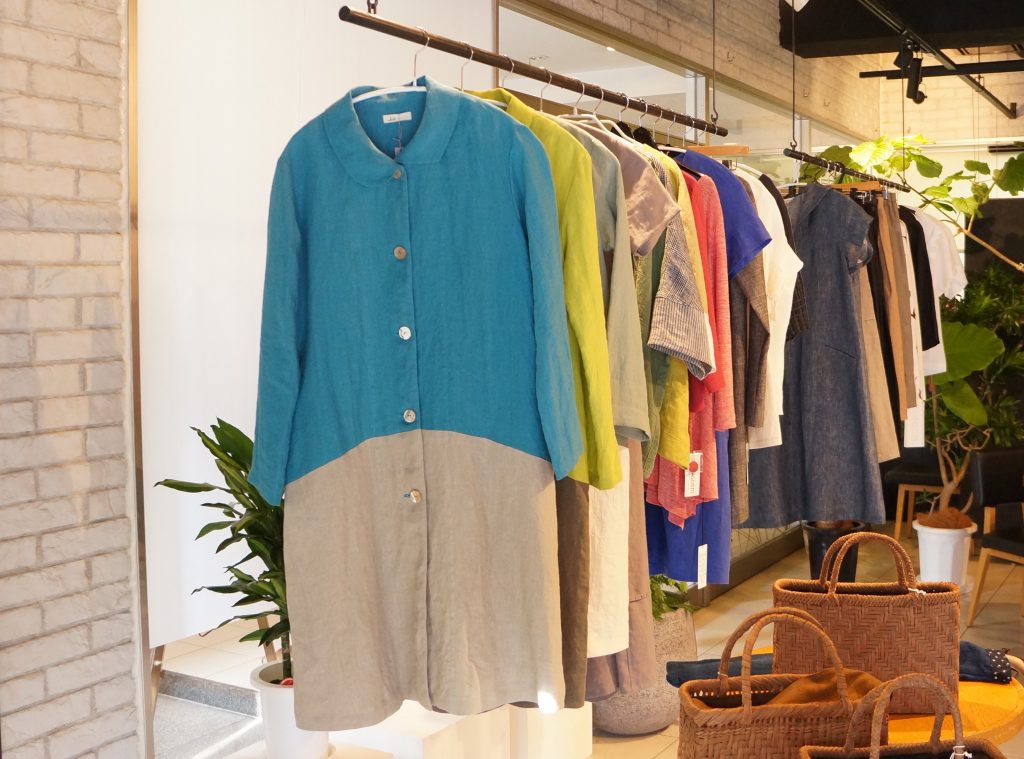 And on the other side of the store, there is a black corner for some reason.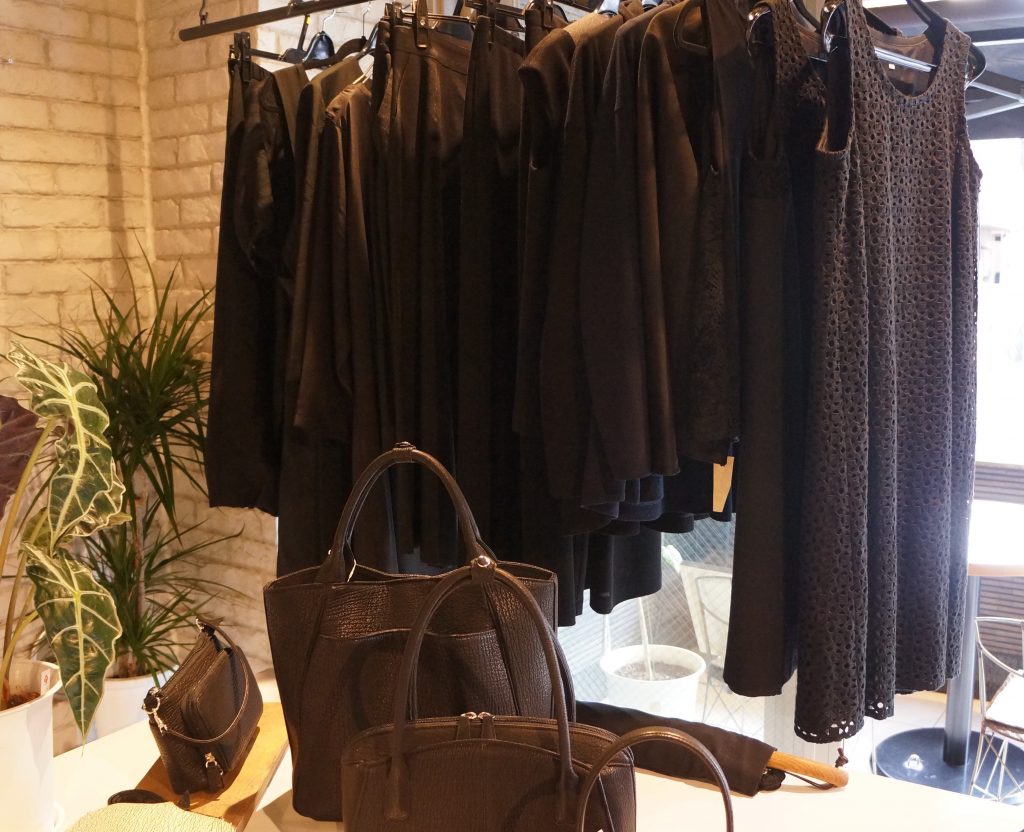 "Actually, there seems to be a lot of legal affairs in the summer, and there has been a customer's request for a long time,'I want a nice summer dress,'" said the owner.
I see, that's why it was all black.
A formal summer style that is "light but has an adult character". The sharkskin bag that I could carry for a lifetime was also nice.

Then, when I shift my eyes, I see an energetic picture of Miroco Machiko behind the lighting of Tobimatsu Pottery, which has a beautiful sheer porcelain.

Gallery a is aiming for a space that goes beyond one style, such as a select shop at one time, a gallery at another time, and a movie screening at another time.
The concept that is flexible but does not shake is "a place that carefully conveys the aspirations of manufacturing and artists."

In autumn, a pottery exhibition by Nobuyuki Ishioka, a ceramist with many fans, is planned.
Oh yeah, shaved ice can be eaten until after mid-September unless it gets cold very quickly.
《Gallery information》
gallery a
〒227-0055
23-8 Tsutsujigaoka, Aoba-ku, Yokohama-shi, Kanagawa
TEL: 045-984-3318
* Opening hours: 11: 00-18: 00
* Opening Tuesday
"access"
▶ ︎Get off at "Aobadai Station" on the Tokyu Denentoshi Line. 6 minutes on foot
http://tsuki-zo.jp/gallerya/