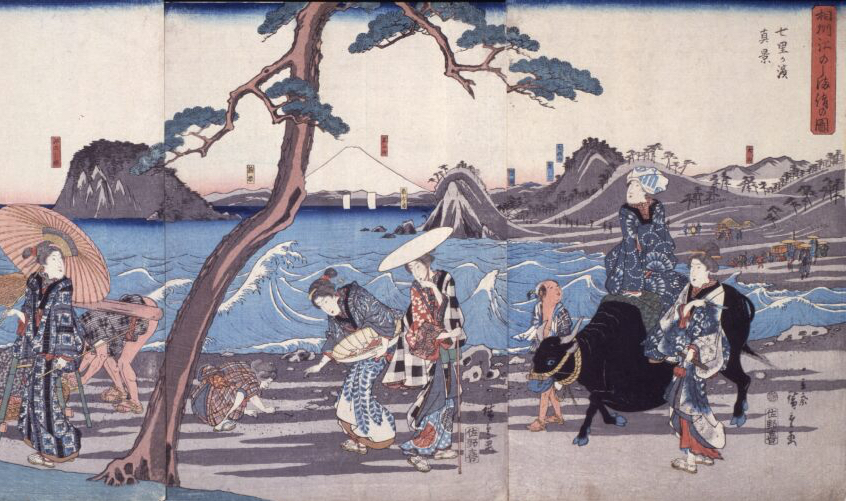 (Top image) "Picture of Enoshima Pilgrimage in Soshu, Shichirigahama Masakyo" by Hiroshige Utagawa *Collected by Fujisawa Ukiyo-e Museum, Fujisawa City
Visit, see and feel the world of art
File.13 Fujisawa City Fujisawa Ukiyoe Museum
Miyuki Inoue (Magcal Editorial Department)
Ukiyo-e seems to be booming these days. When it comes to the scenery depicted in ukiyo-e, Mt. Fuji, Enoshima, Kawasaki Daishi, and the Hakone Checkpoint are all located in Kanagawa Prefecture! With that in mind, I did some research and found the Fujisawa Ukiyo-e Museum in Fujisawa City.
5 minutes walk from JR Tsujido Station. And admission is free. I have to go for this!
*Click here to see the original scenery of Kanagawa Prefecture depicted in ukiyo-e>>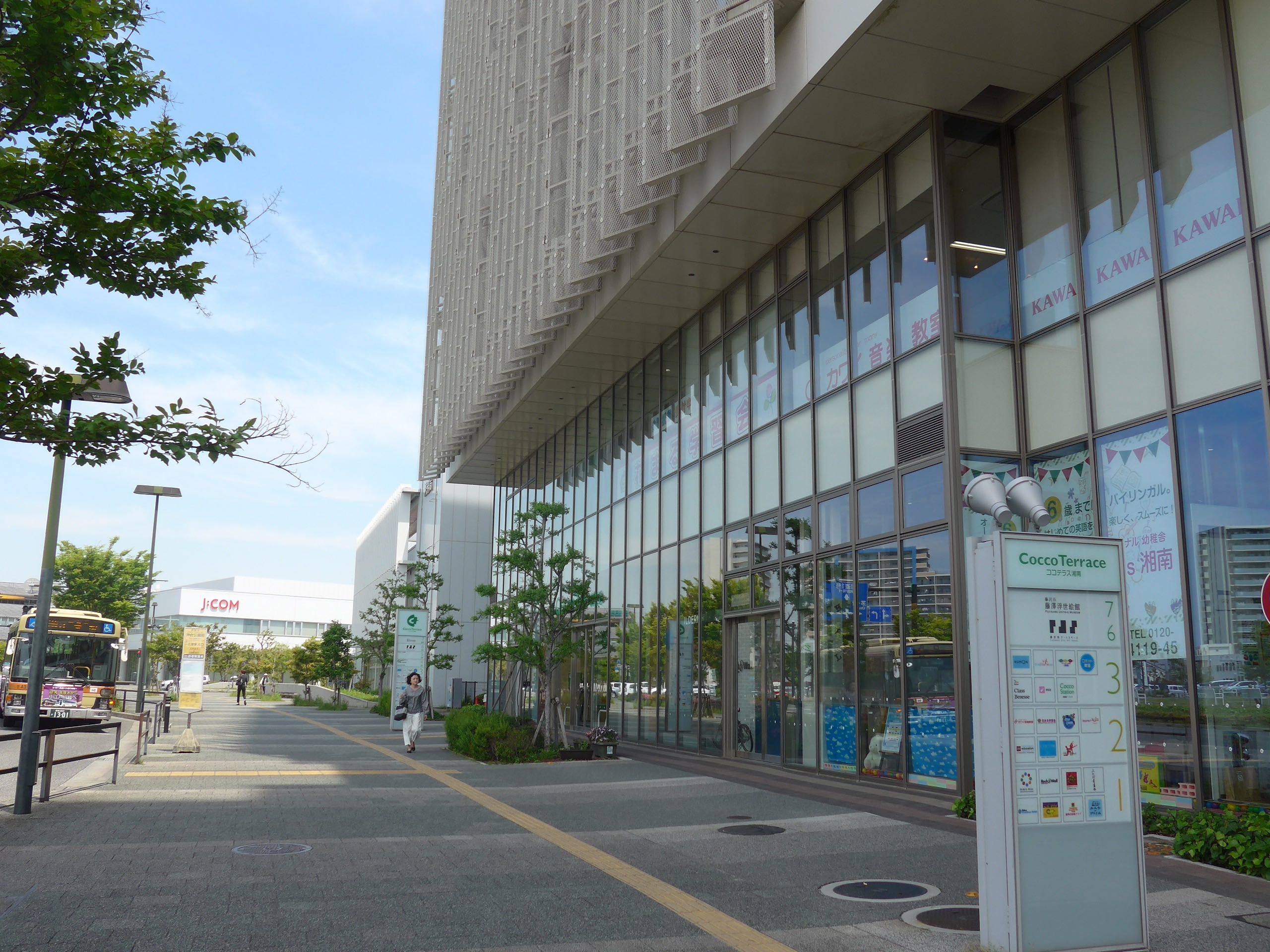 The area around the north exit of Tsujido Station has been cleaned up through large-scale redevelopment, so the sidewalks are wide and easy to walk on. We arrived at Coco Terrace Shonan, which houses the Ukiyo-e museum, in no time as we strolled past a fashionable shopping mall.
First, take the elevator to the 7th floor.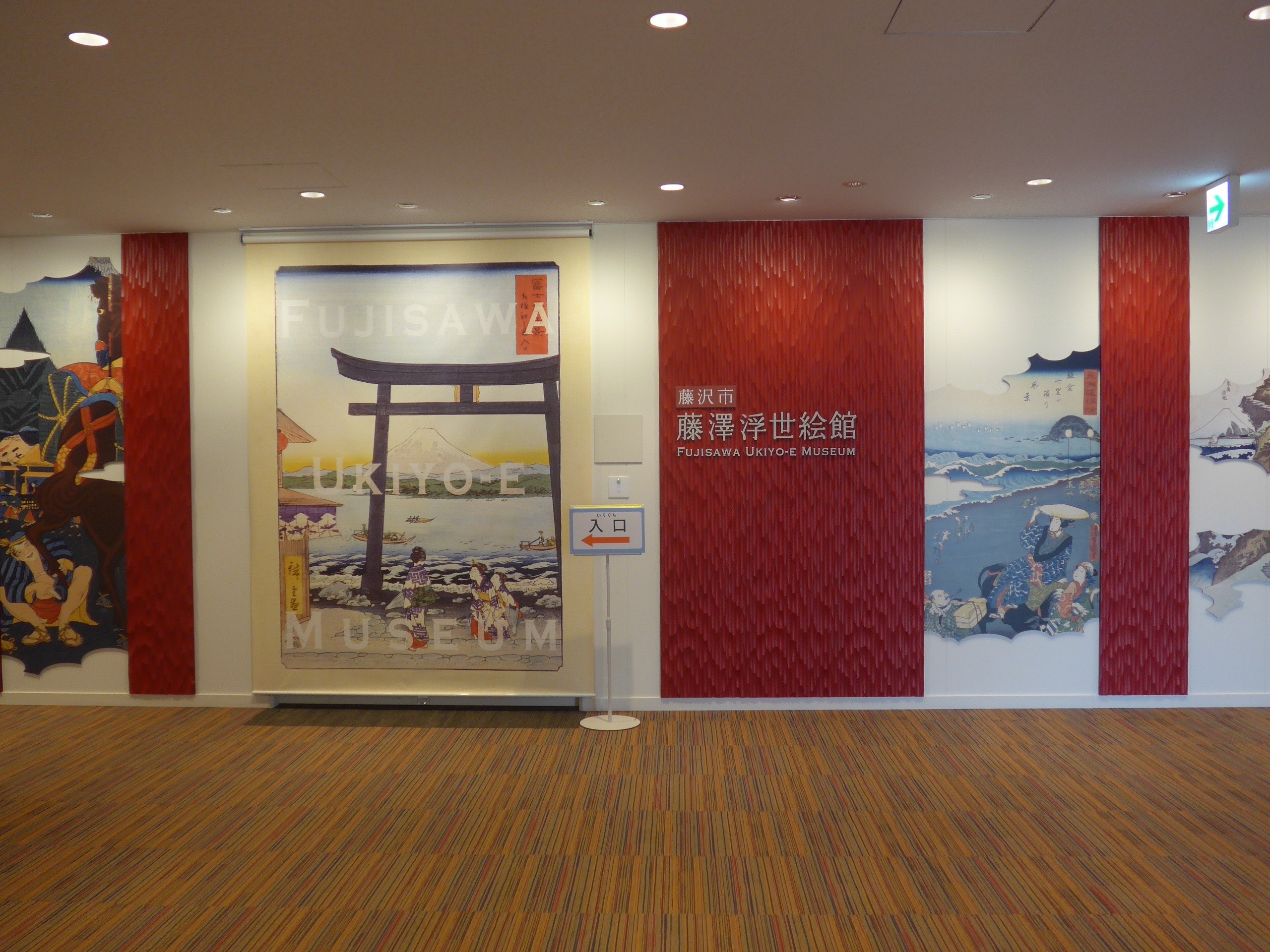 The ``Fujisawa City Fujisawa Ukiyo-e Museum'' collects and exhibits ukiyo-e prints and related materials that feature Fujisawa-shuku on the Tokaido road and Enoshima as themes. It seems that they also have past Enoshima tourist pamphlets, so in addition to their value as works of art, the main feature of the museum is that you can appreciate the ukiyo-e prints as local materials.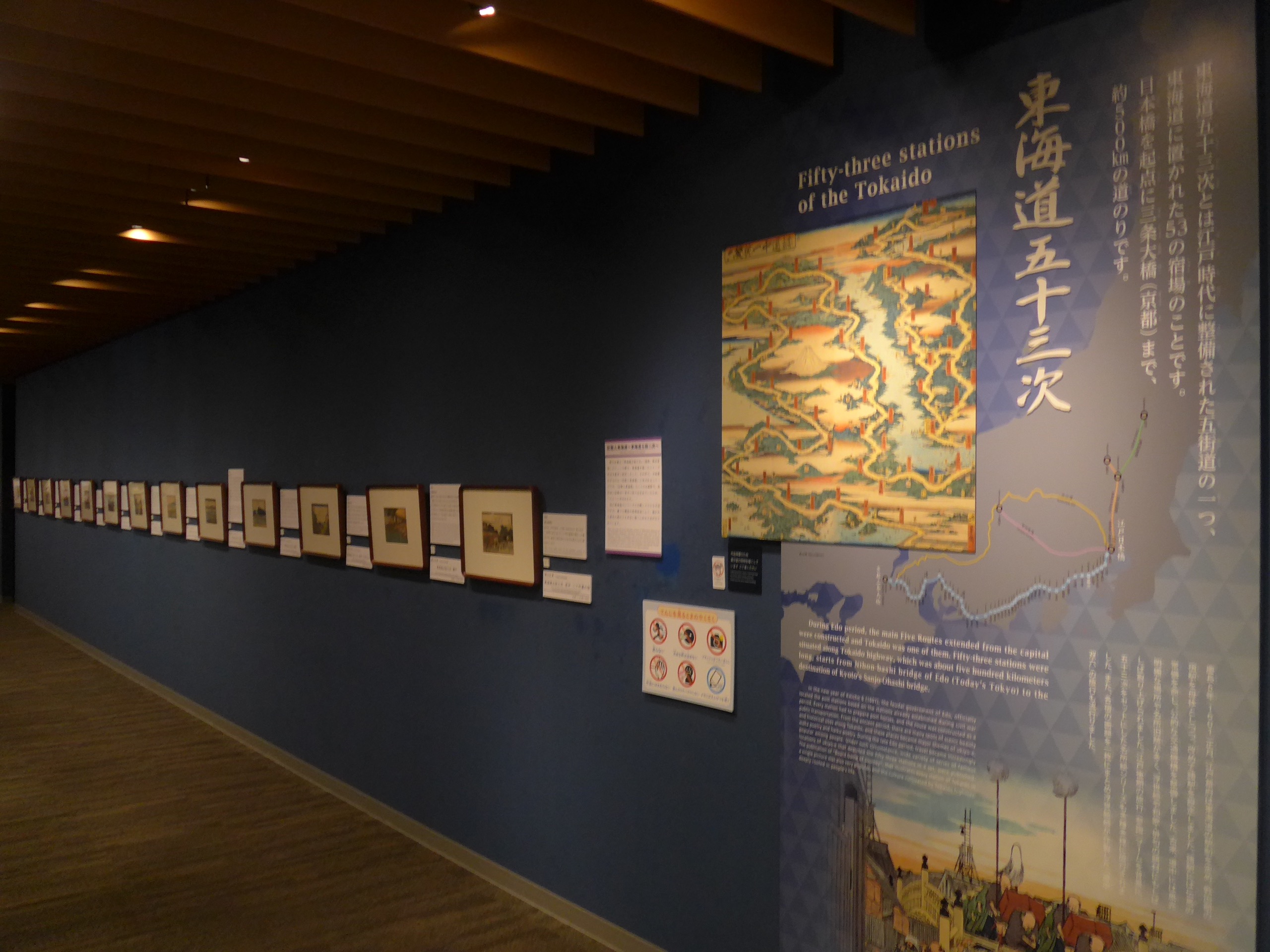 The exhibition currently being held is ``Scenes of Hiroshige's First, Second, and Third Generations—From Edo to Meiji'' (until July 15, 2019).
Speaking of Utagawa Hiroshige, he is the author of the famous ``53 Stations of the Tokaido''. Naturally, he painted many scenes of present-day Fujisawa City, including Fujisawa-juku, Enoshima, and Shichirigahama.
By the way, the first Hiroshige was already at the end of the Edo period, so the second and third generations were active during the transition period from the Edo period to the Meiji period. It's a little strange to think that ukiyo-e was still being painted during such a turbulent time.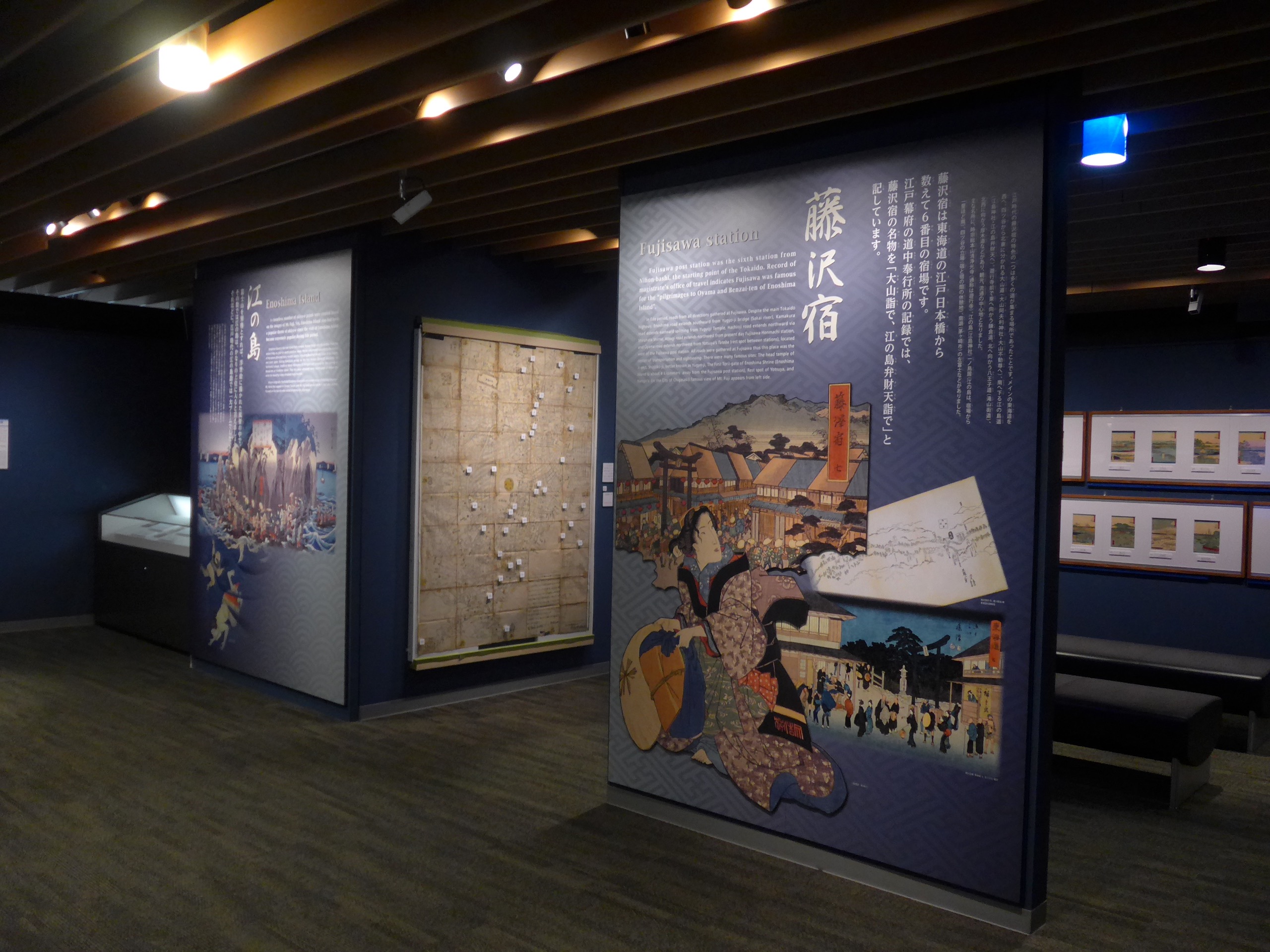 Ukiyo-e mainly depicts people and customs, and it seems that Hiroshige and his group were the only ones who actively painted the style that we now think of as "landscape painting." Although ukiyo-e is different from sketching, which depicts landscapes realistically, there is a unique charm to the works, which are said to have been created after actually visiting the site and seeing the landscape in person.

In the video corner, you can watch the ``Fujisawa Enoshima Ukiyoe Famous Places Tour,'' which visits spots in Fujisawa City depicted in ukiyoe and compares them to the current landscape. The bold deformation is a unique charm of ukiyo-e, and the townscape itself has changed greatly between Hiroshige's time and today. Still, when I revisited the scenery where the story was set, there were some parts that made me feel ``I see.'' It's interesting.
This is a must see!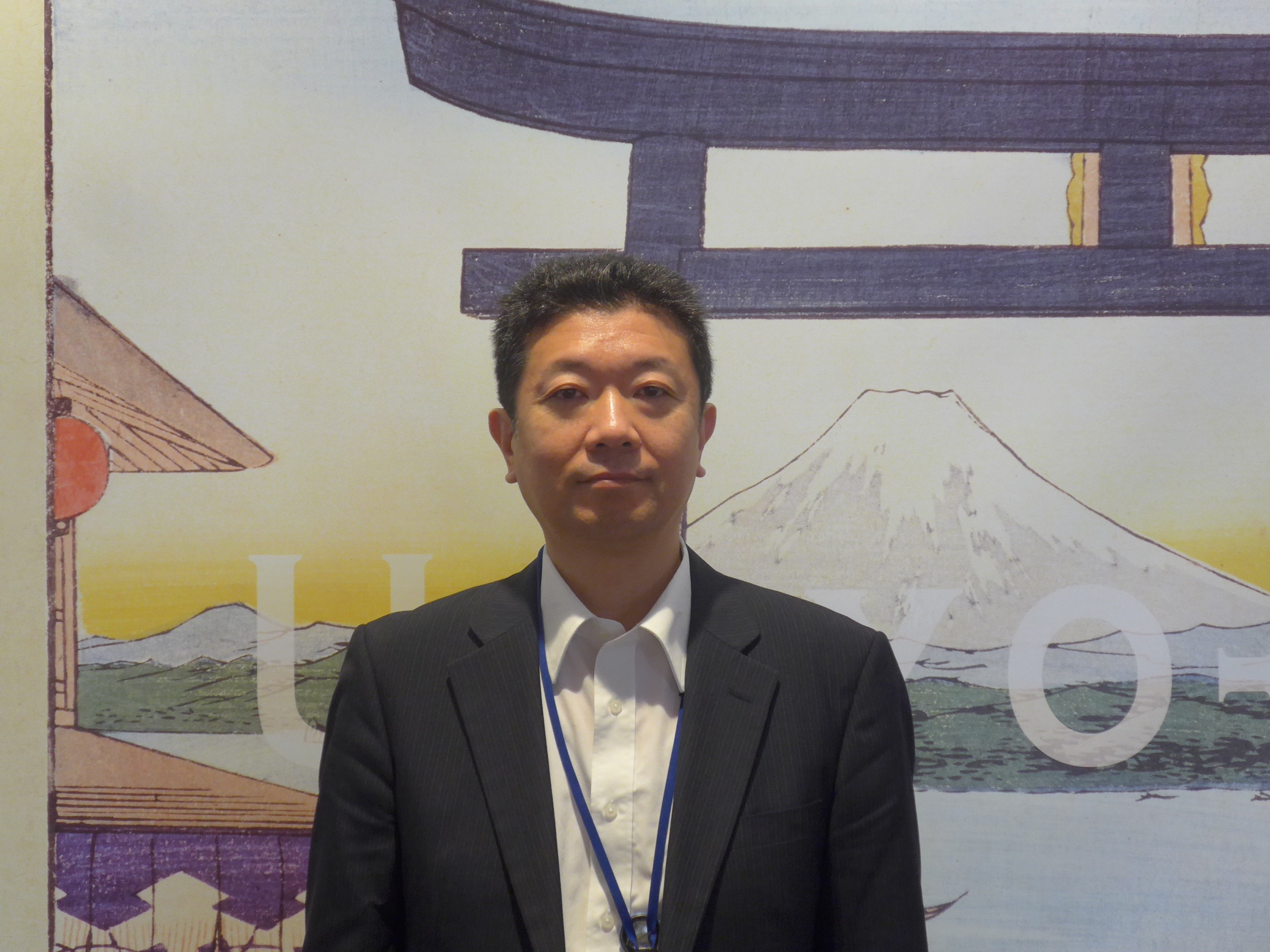 ``Although only famous people such as Utamaro and Hokusai get attention, in reality, there were countless ukiyo-e artists active during the same period.At our museum, we collect ukiyo-e from the perspective of ``local history.'' I think you will enjoy the wide range of ukiyo-e worlds, both famous and unknown.
said curator Ryosuke Masuda.
Because the facility is compact, you can take your time to admire each piece at a time. Best of all, it's free, so you can feel free to stop by during your walk.
<Bonus information>
One floor below the Ukiyo-e Museum is the "Fujisawa City Art Space," which we also recommend!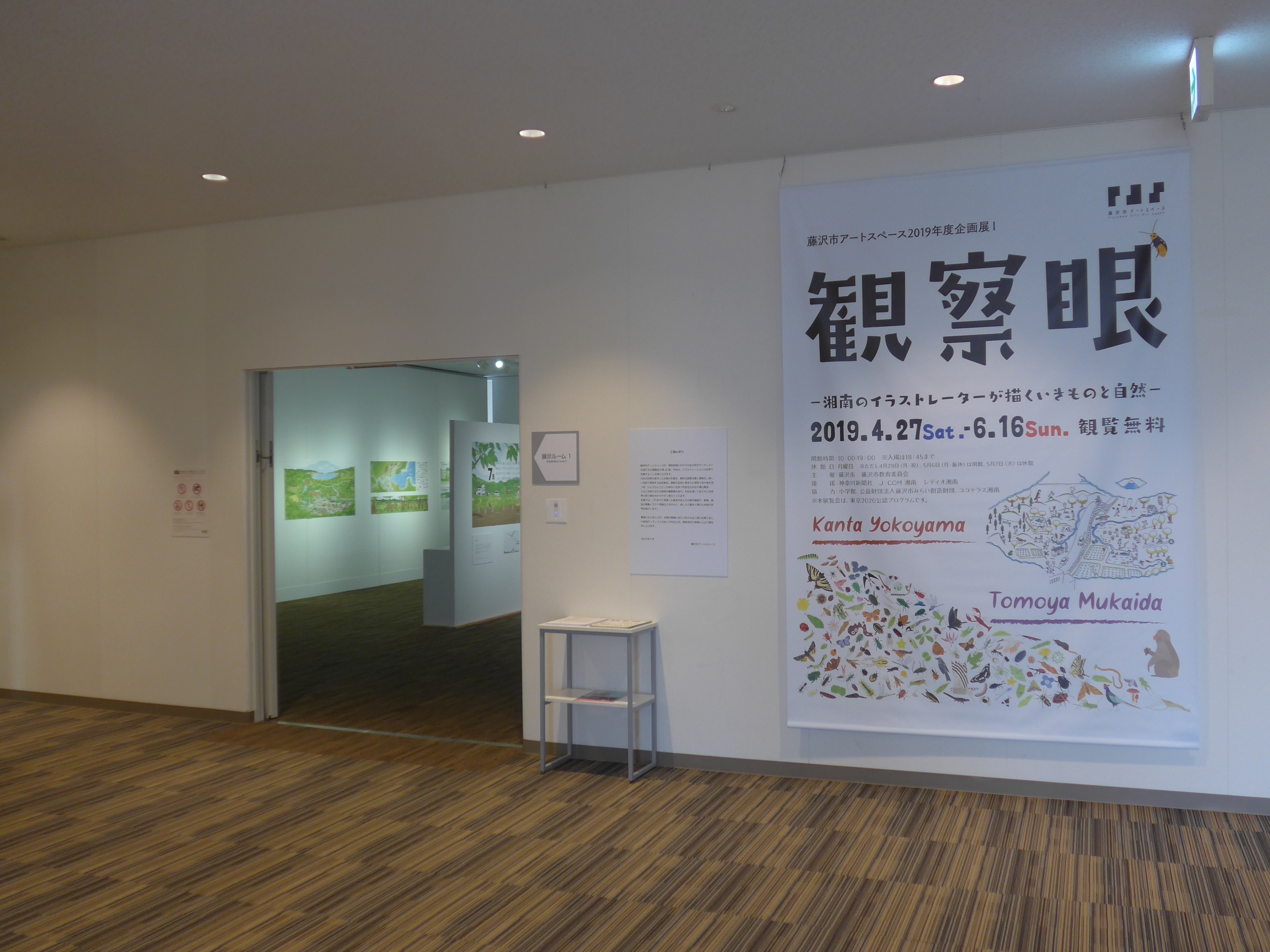 Currently, ``Observing Eyes: Creatures and Nature Drawn by Shonan Illustrators'' is being held (until June 16th).
The works of these two Shonan-based illustrators are beautiful, cute, funny, a little scary, and very unique. It's also free to view, so be sure to check it out!