Have fun at the Yokohama City Tram Preservation Museum, which has been renewed with the history and mystery of Yokohama!
(Please note that this page was created using Google's automatic translation service and understand that because of this, its translation may not necessarily be accurate.)
Takigashira, Isogo Ward, Yokohama City, where the Yokohama Tram Preservation Hall is located, is along the Horiwari River on the way to Kanshi by National Route 16 from Kannai, Yokohama.
This former site of Yokohama City Tram's Takigashira Vehicle Factory is now the Yokohama City Bus Takigashira Sales Office, and the 1st floor of the adjacent municipal housing is the tram preservation store. It's also rare to find a museum with a house on top.
What is in Yokohama City Tram Preservation Hall?
There are currently 7 vehicles stored here. You can freely enter inside and sit in the driver's seat or touch a wooden handrail to enjoy the retro atmosphere.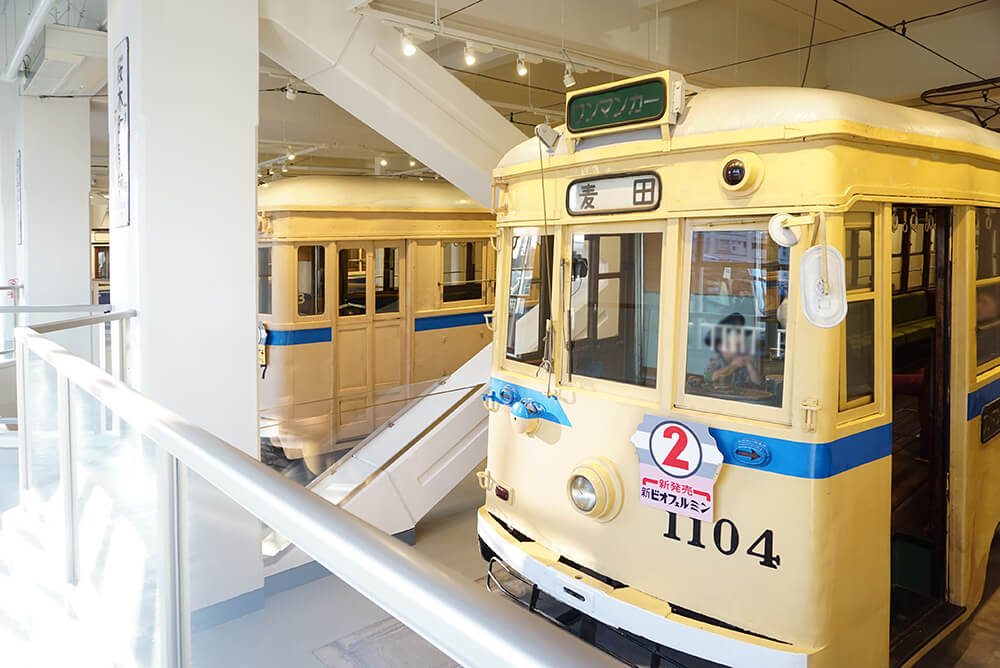 Chibikko delighted while driving in the driver's seat!
This vehicle with a blue line in cream color also appeared in the 1963 Yokohama movie "From Koklicokozaka" (Studio Ghibli production, 2011).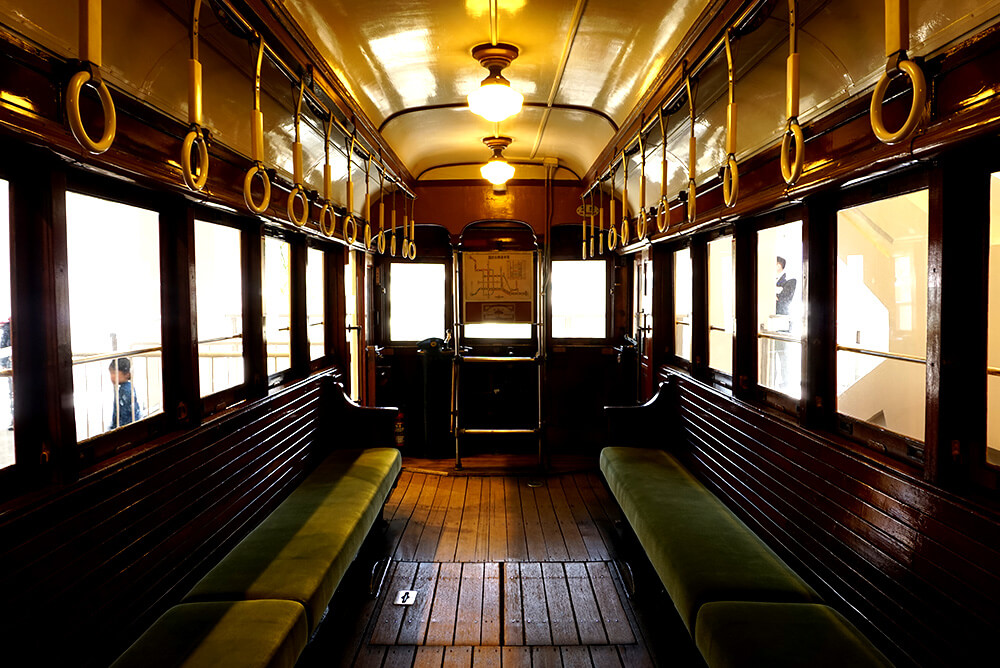 Old streetcars have a classic interior and a nice atmosphere that can be renewed into a small bar.
Relatively new vehicle interior "/>
This is a relatively new vehicle interior.
The floor is wood, but it is close to the interior of the current train and bus. It's also retro enough here, but by comparison, the old cars seem to be more luxurious.
It is not only the vehicles that are on display. The railway diorama such as N gauge and 0 gauge has also been renovated, and new vehicles are running on N gauge.