Art & Photography
2019.02.21
A warm place where conversation takes place when you look around
(Please note that this page was created using Google's automatic translation service and understand that because of this, its translation may not necessarily be accurate.)
Kanagawa Gallery Sanpo
File.6 Tsukiyama Arts & Crafts
Umino Yamamoto (Galley Watts)
We introduce from Oiso this time. Speaking of Oiso Oiso Long Beach!
Not only that, there is a cave in the end of the Kofun period that is said to be the largest number in Japan, and Koraisan that tells about the Warring States period, the 8th post town of Tokaido fifty-thirds, and, after all, Hirofumi Ito, A town where eight prime ministers such as Shigeru Yoshida lived, it is a place that is suitable for a natural, cultural and historical balance.
In addition, I heard that there is an interesting corner in Gallery Sanpo, and for the first time in winter in Otsu. Perhaps it is only me that feels colder, probably because of the strong image of summer ... if it was just winter in Tokyo suburbs.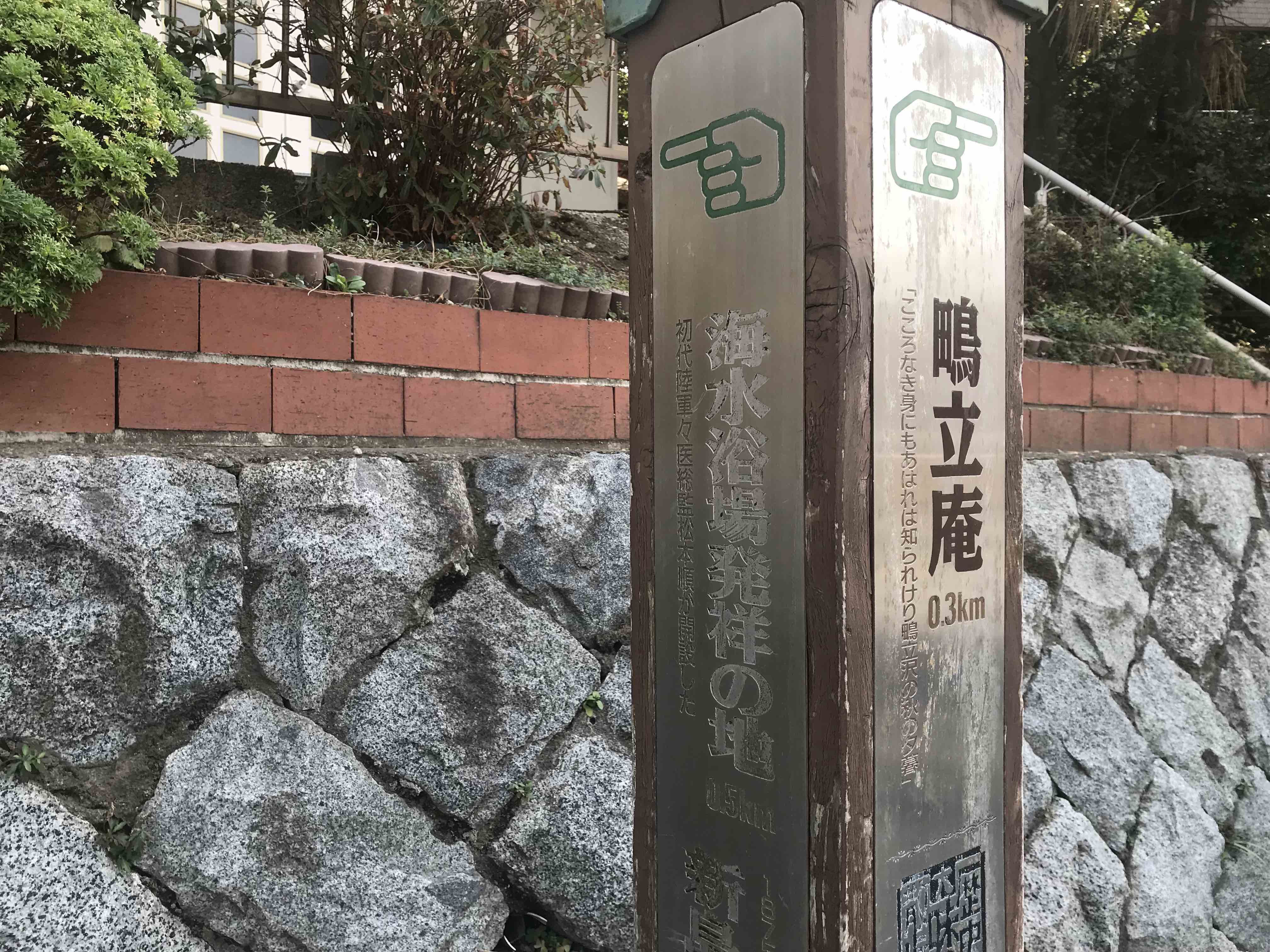 Even though the destination was 2 minutes on foot from the station, it is not easy to arrive ....
It is because I made a mistake in the way I learned that "the birthplace of the beach" (laughs)
According to a tourist information site in Oyodo-cho, it seems that Ohori won the first place in the national vote of 100 domestic summer resorts that Nippon Shimbun went in 1941. The purpose of the Daegu Beach, which was established by Jun Matsumoto, the first Army Chief of Staff, is for health promotion and recovery. It was different from your current sense of leisure.
Well, correct the orbit and go to the desired "Takiyama Arts & Crafts". It was near the station. There are "More information" on the shop site that shows directions with photos carefully. If you have direction noise, please touch that. (I wish I had noticed it early ...)
.jp / wp-content / uploads / 2019/02 / IMG_7769_mini.jpg "alt =" "width =" 4032 "height =" 3024 "/>
This is a rumored place where the smell of Showa drifts.
The 70-year-old building used to be a bar called "Tsukiyama" and used by the reporters of Prime Minister Shigeru Yoshida.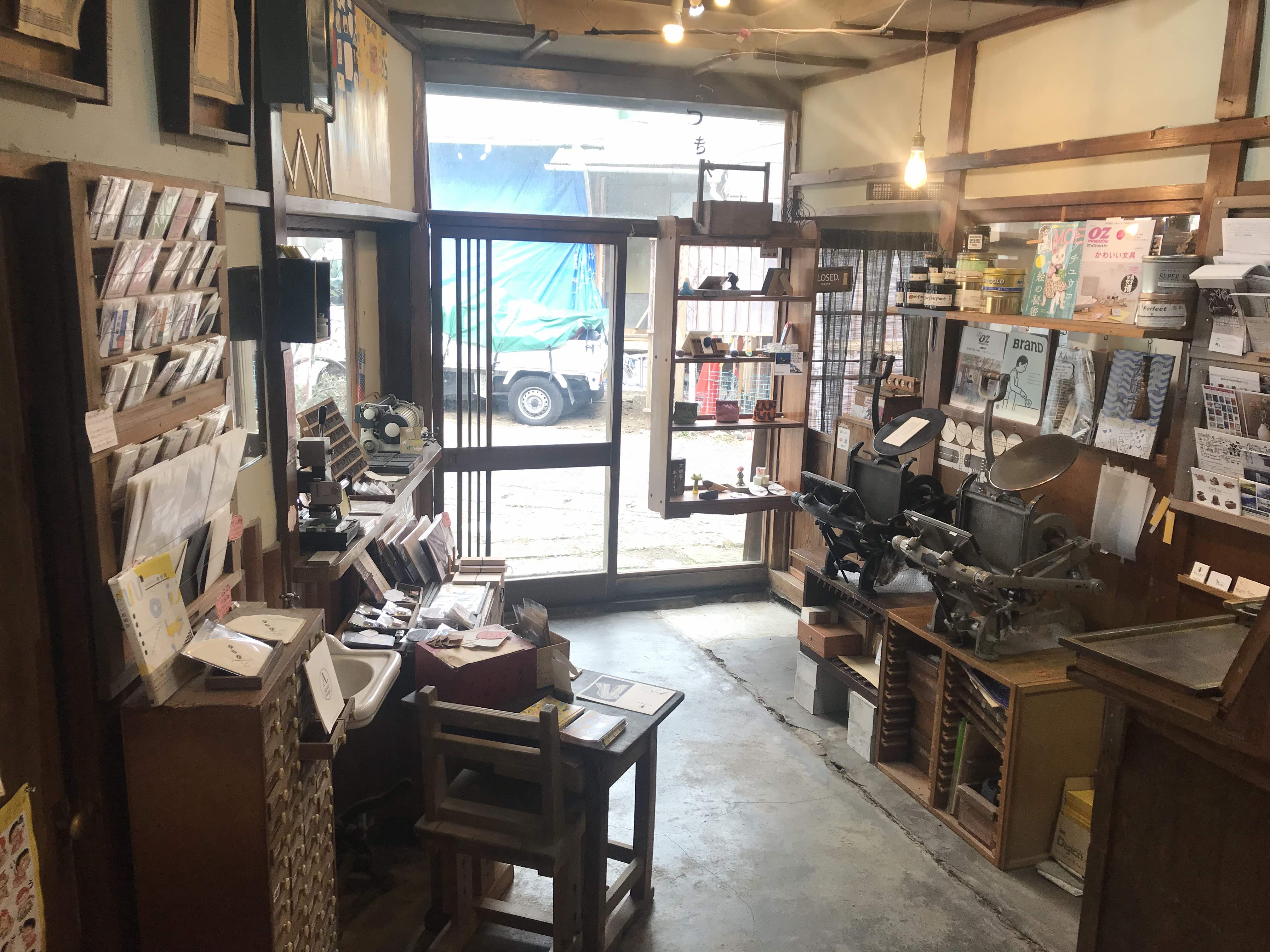 Once inside, there is a dirt floor on the Ajiro ceiling. A counter with a figure of a standing drink, a mirror with "Tsukiyama Sane" written on it, a letterpress printing machine, and a desk with a writing desk and a Japanese-style room on the floor. As much as possible, the interior remains the same as before.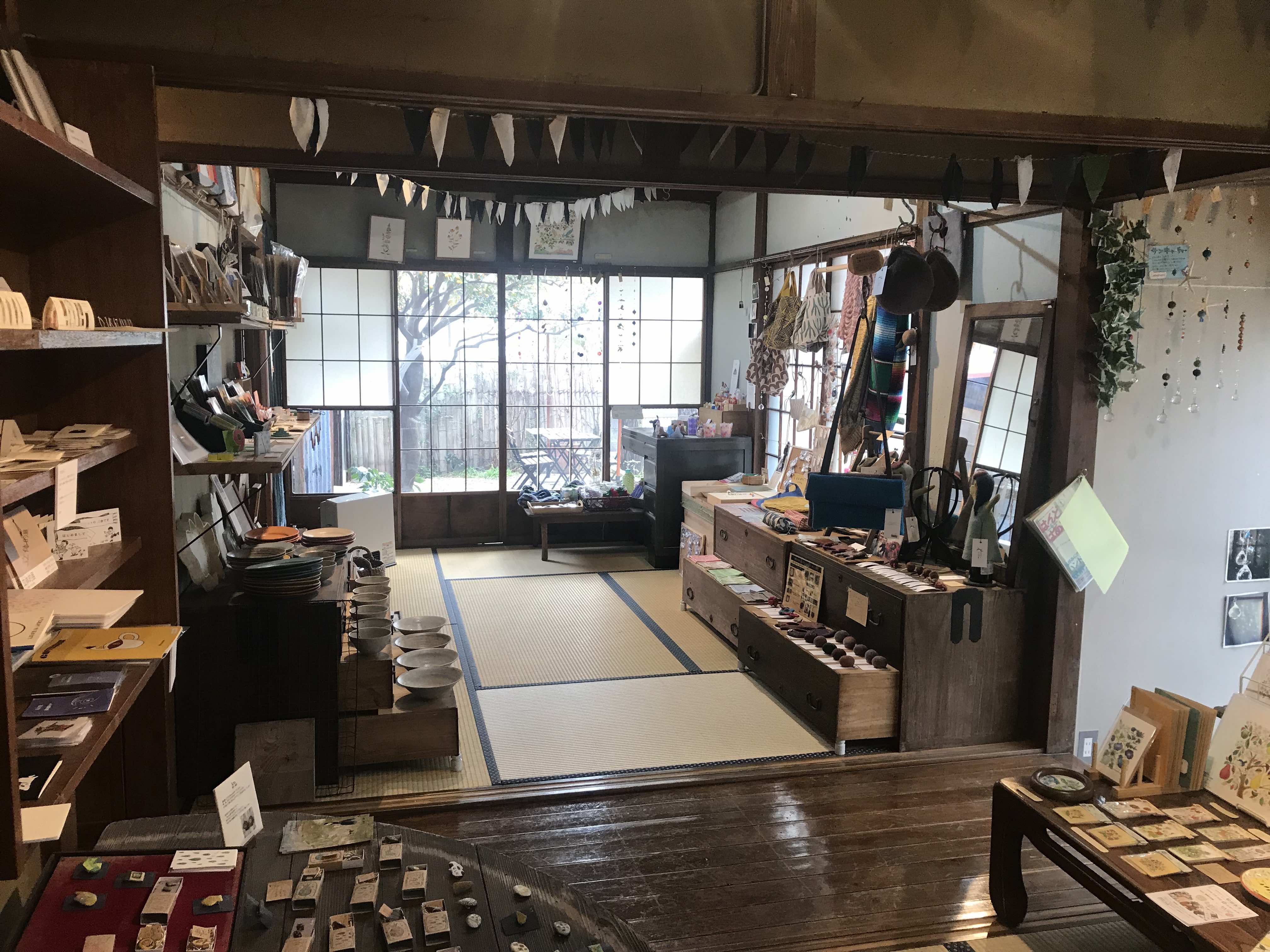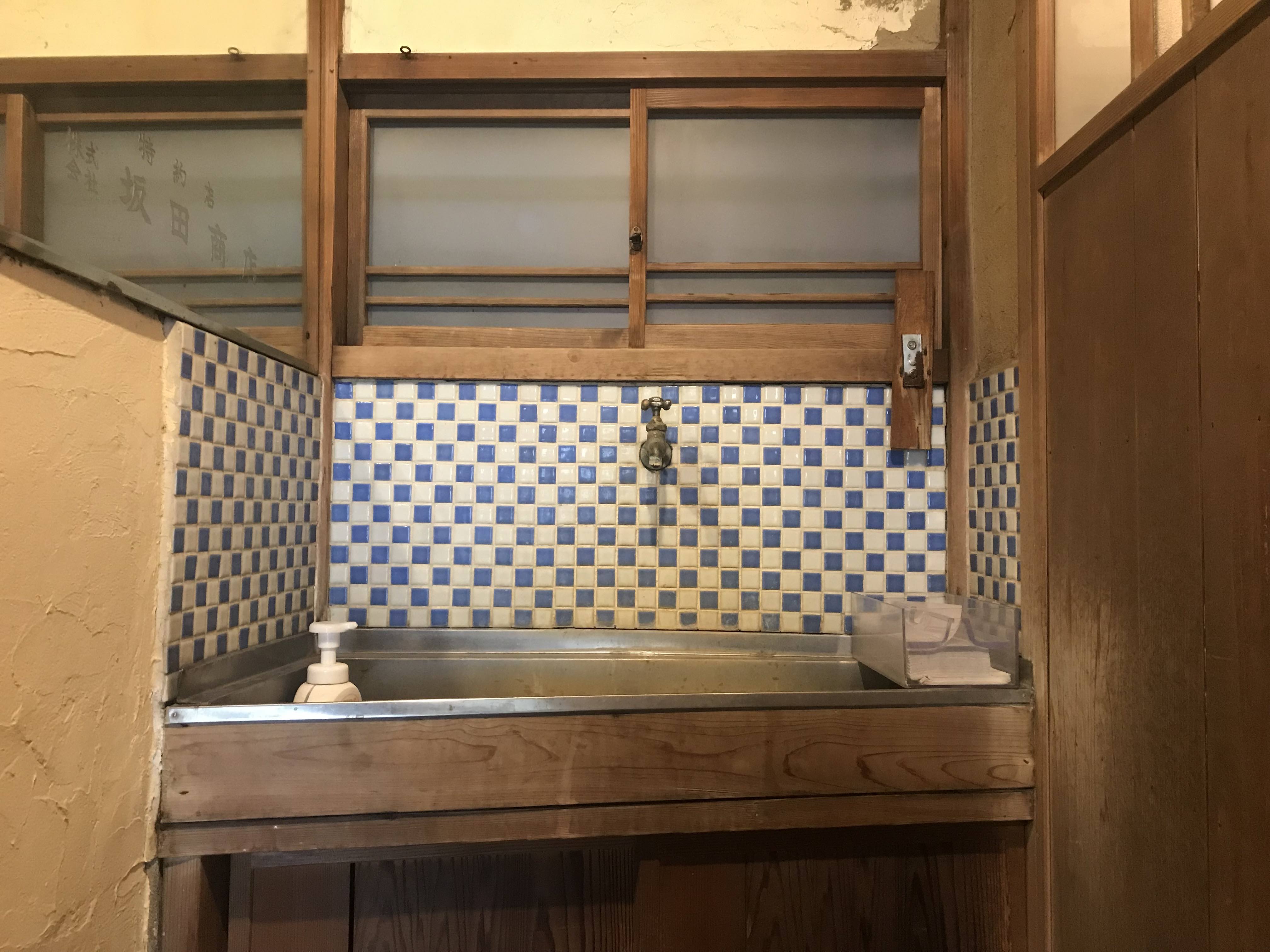 People who have lived in this area for a long time often bring in medicine boxes and prop boxes etc. because they don't need it anymore, and they often receive them.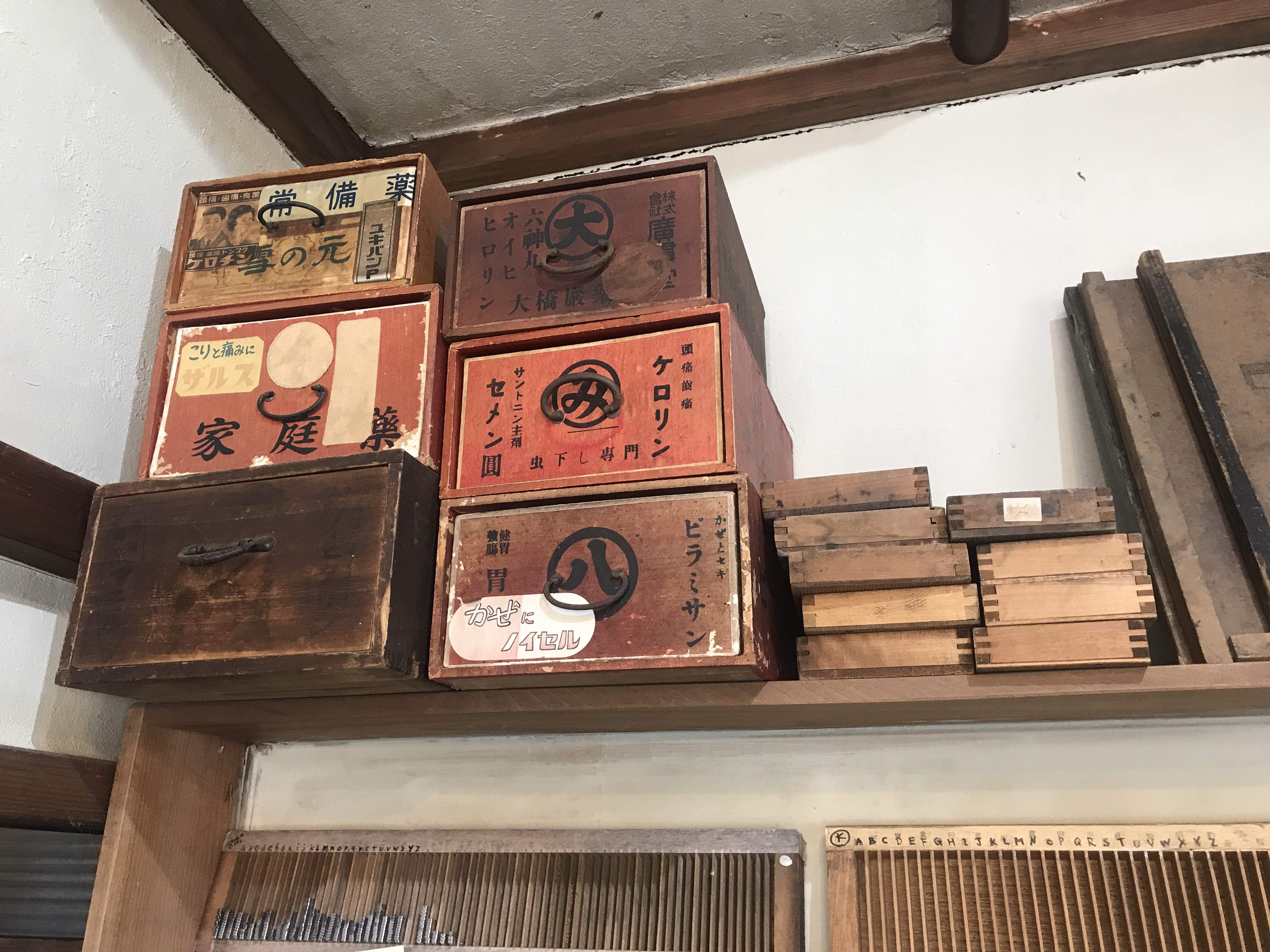 At first glance, Tsukiyama is like an old-fashioned shop, but including it, OisoA select shop that puts the crafts of writers working in the area in the main.
At the same time, it is a place to send design from various aspects such as design office, gallery, studio.
The store number is turned by 14 people such as writers and designers, and AUI-AO Design's Kazuki Sato, who has been involved since its launch in 2014, is especially focusing on the appeal of letterpress printing. If you make a reservation, you can also make business cards in letterpress.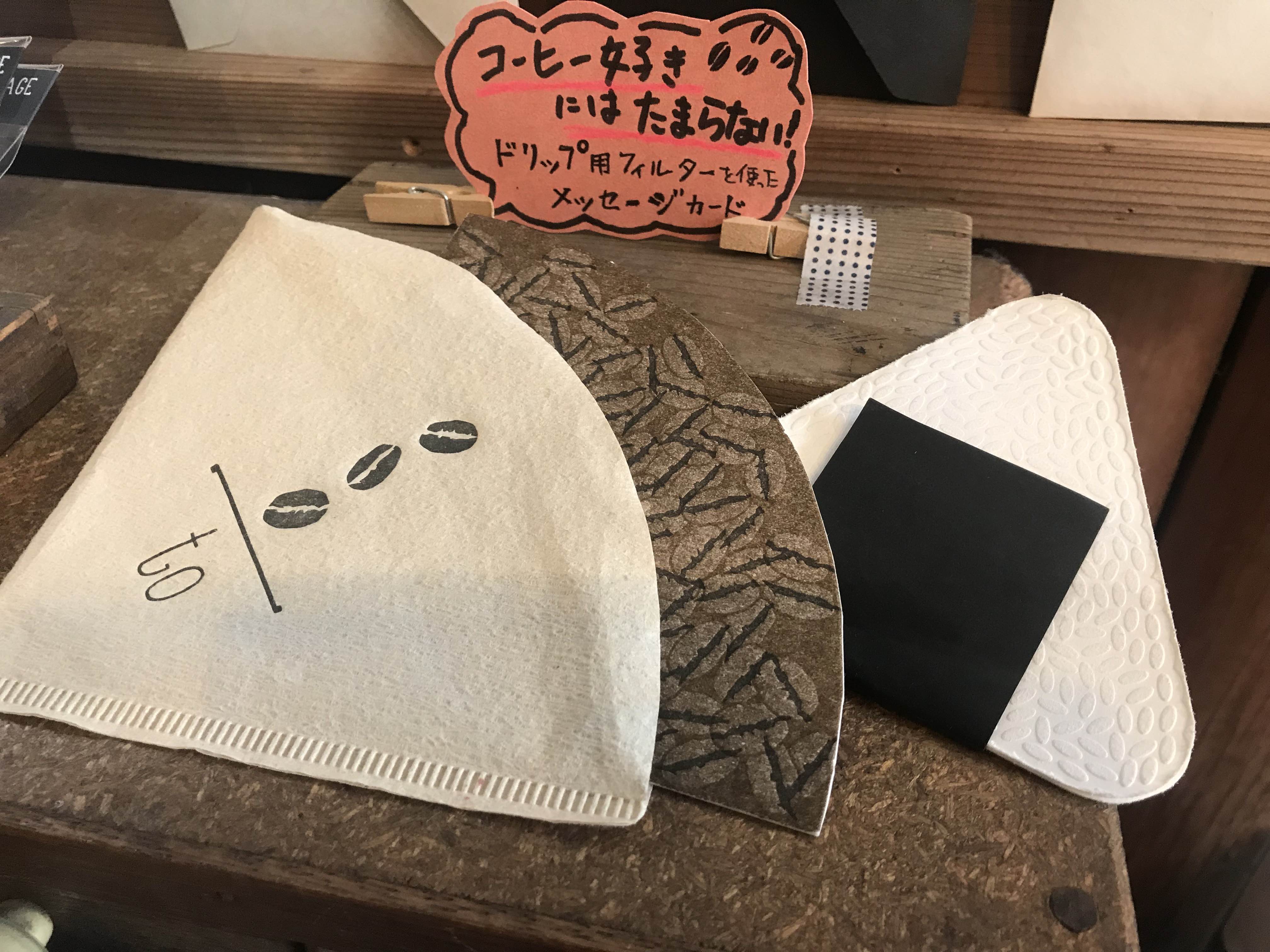 Papers designed by Sato are also sold in the store. The coffee filter and rice ball shaped card look uneven with the letterpress. It is also unique to letterpress printing that you can feel warm and tender when you touch it.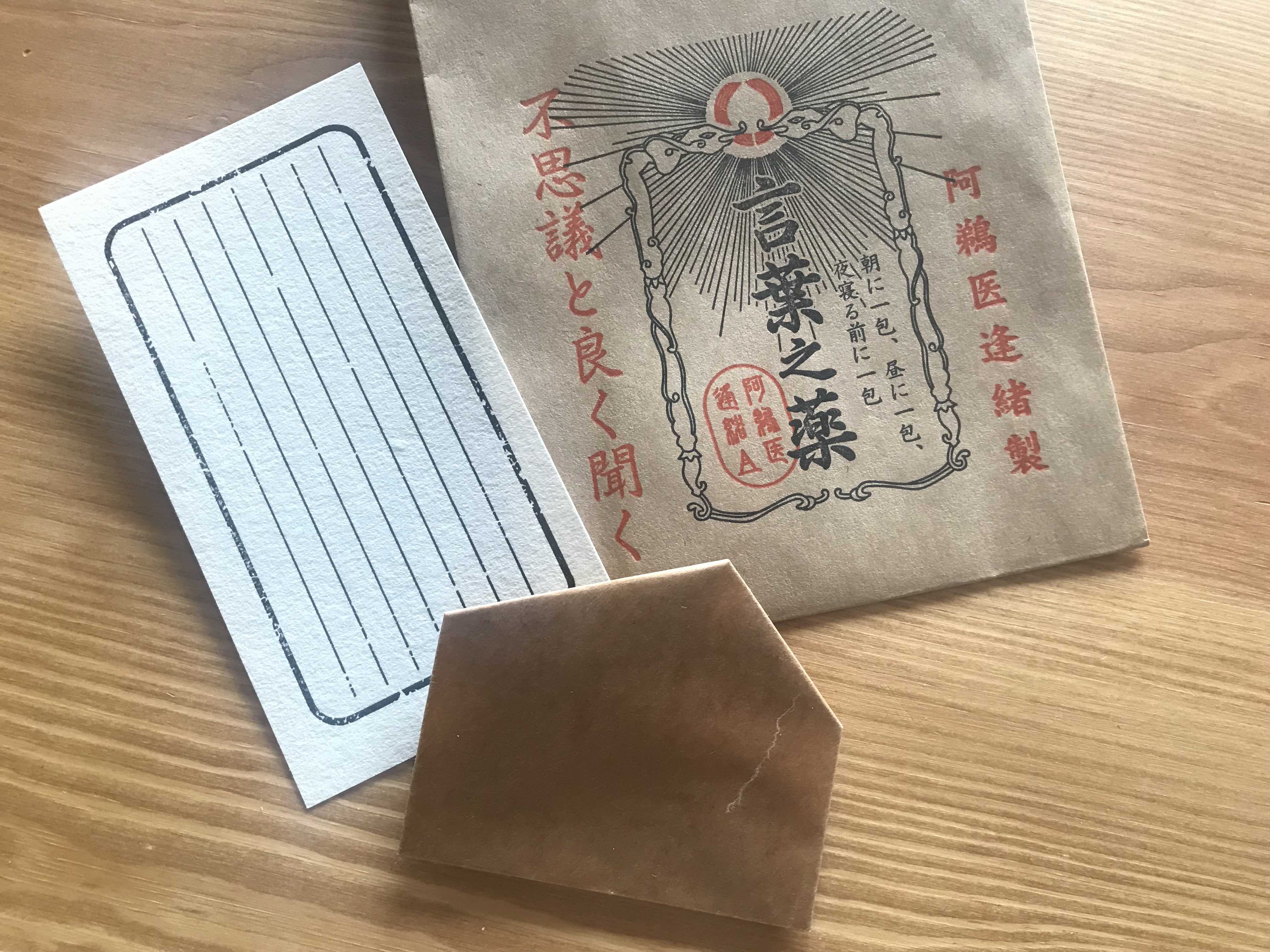 In addition to the attractiveness of the letterpress, "I'm consciously designing things that have a twist, such as a person using a hand with a head," says Sato.
Every one invites a sloppy laugh and is fashionable. I feel like I want to give someone a letter or write a letter.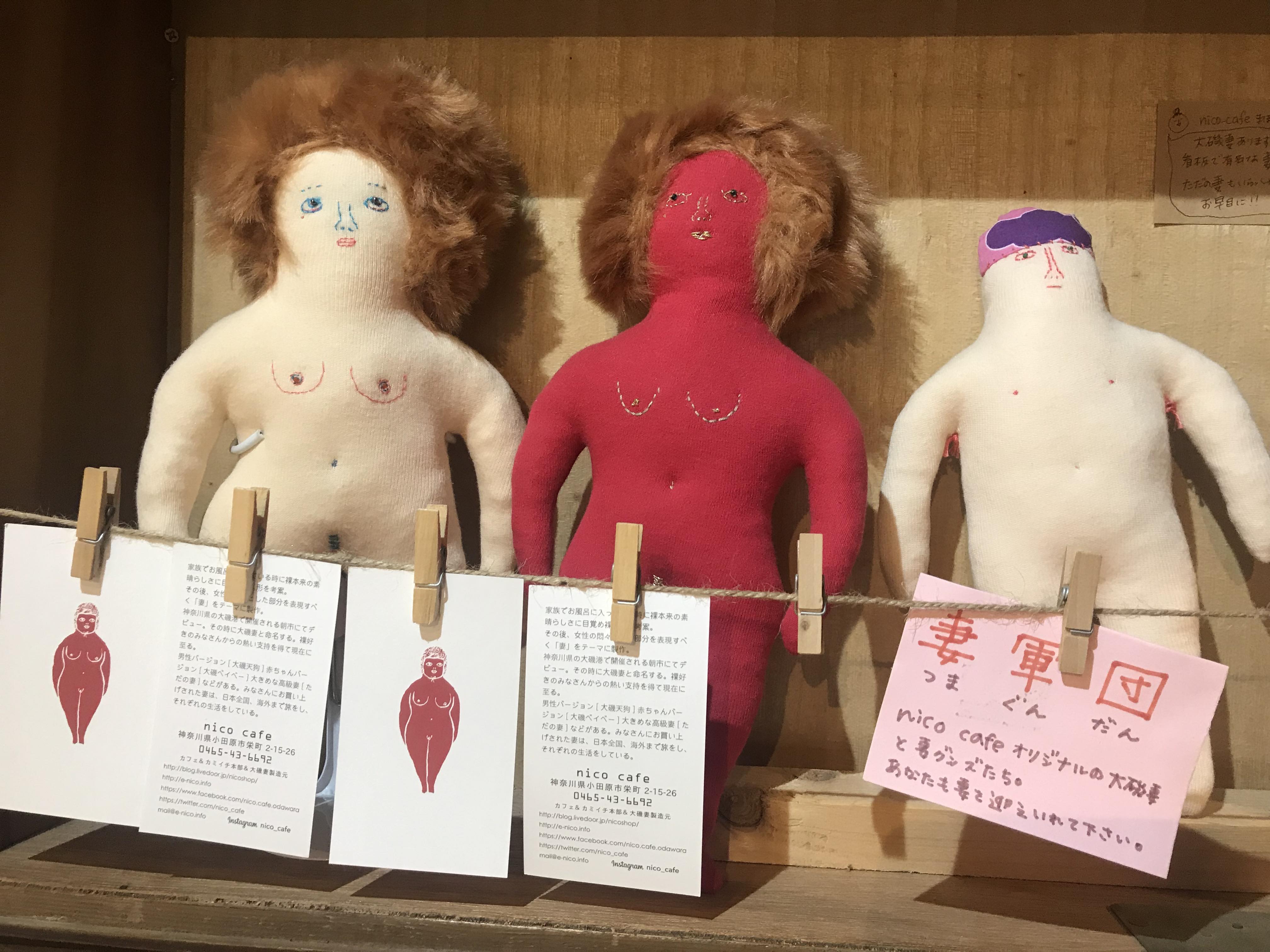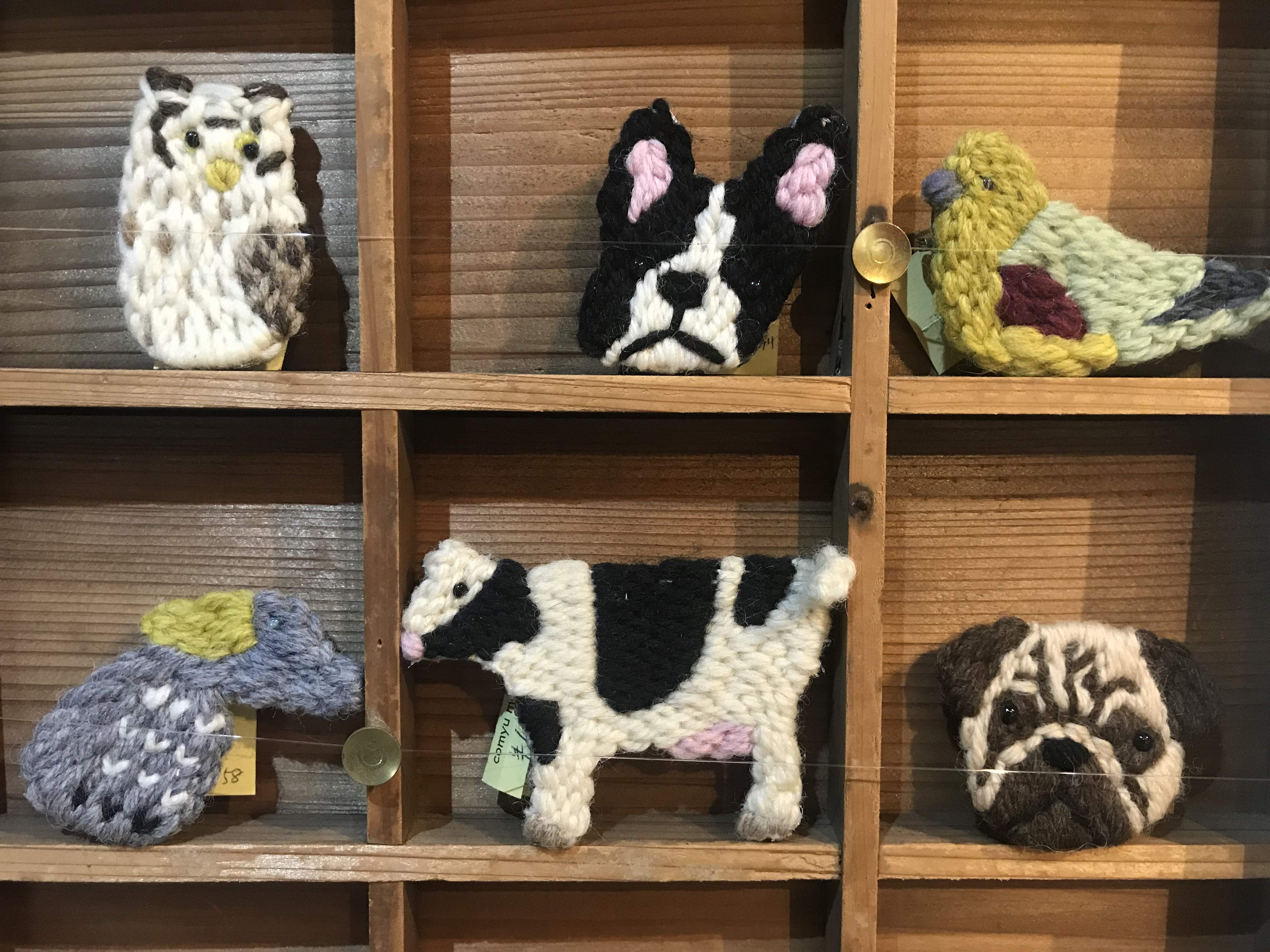 On the second floor, which Nakai-san used, the pottery of the artist selected by the shop owner of the gallery "Nanahana" in Odawara, handicrafts such as old cloth were lined up in a row.
A bright room with good sunshine. In this case, Nakai and others were sleeping around, or having a rest while talking with a rice cracker in one hand.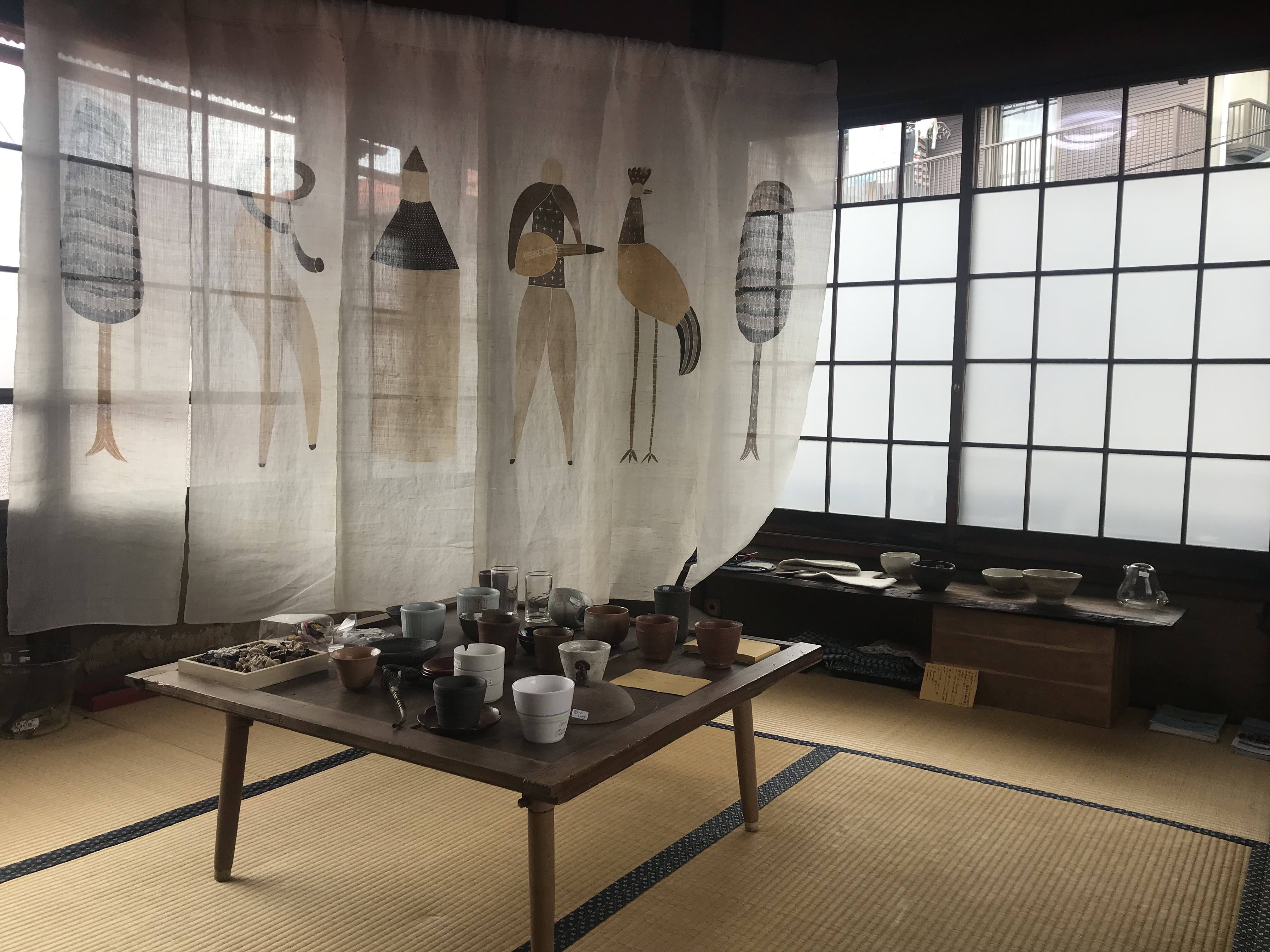 Going behind, taking advantage of the fact that it used to be a bathroom, the name is "GALLERY bathroom".
It seems to be used for solo exhibitions and events, but Yomoru's felt art exhibition was just being held. It is said that tourists who happened to be in Otaki "beautiful!" Home of wool, seems to come from New Zealand, what a treat.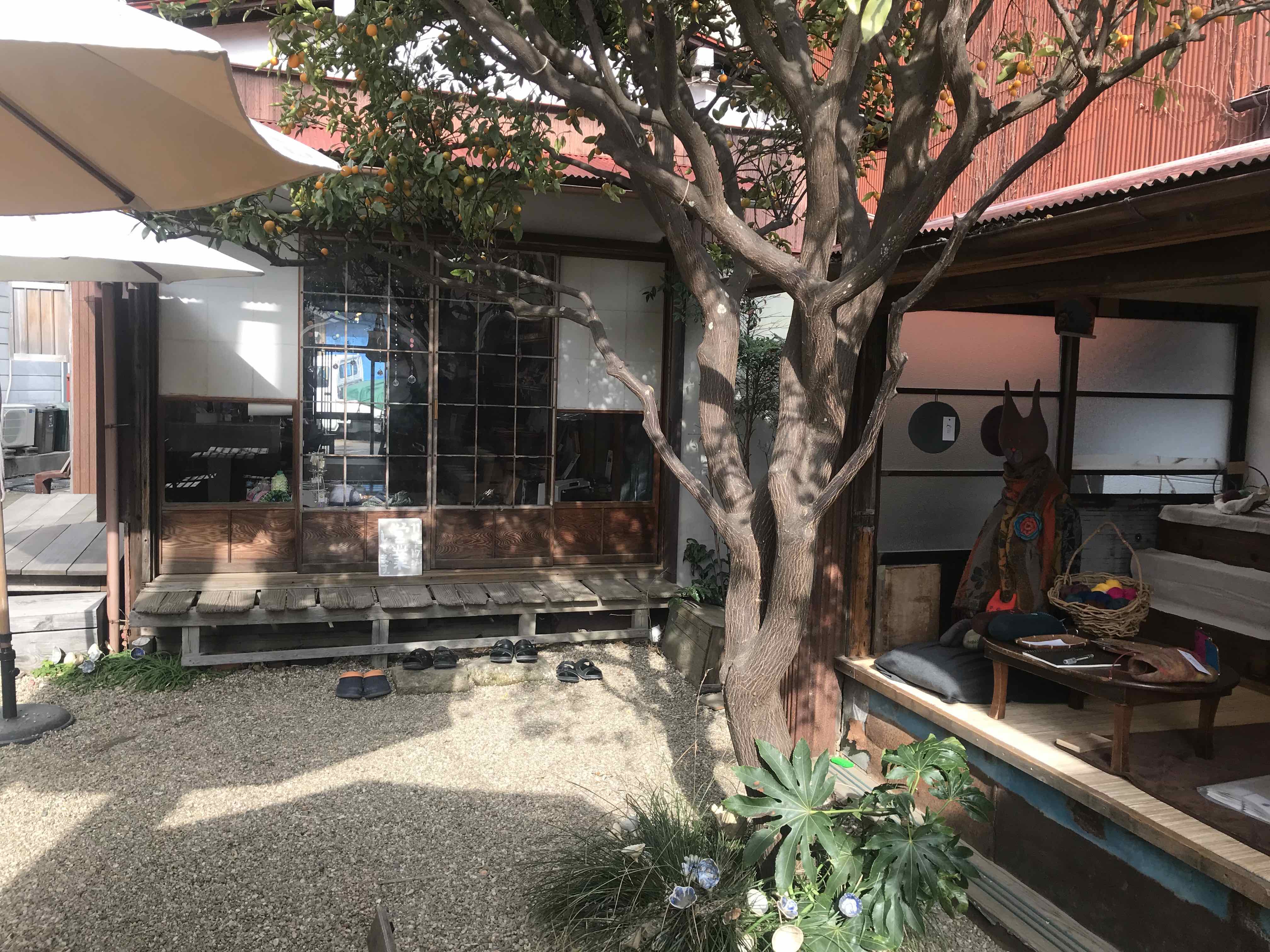 Mr. Toriumi Aiko is also a member of the staff of Tsukiyama, who is the master of YOMORU who smiles in front of the work. It was born and raised in Otsuchi, and three children are growing slowly in the area. After this, run to a nearby elementary school saying "I'm visiting there"Yes.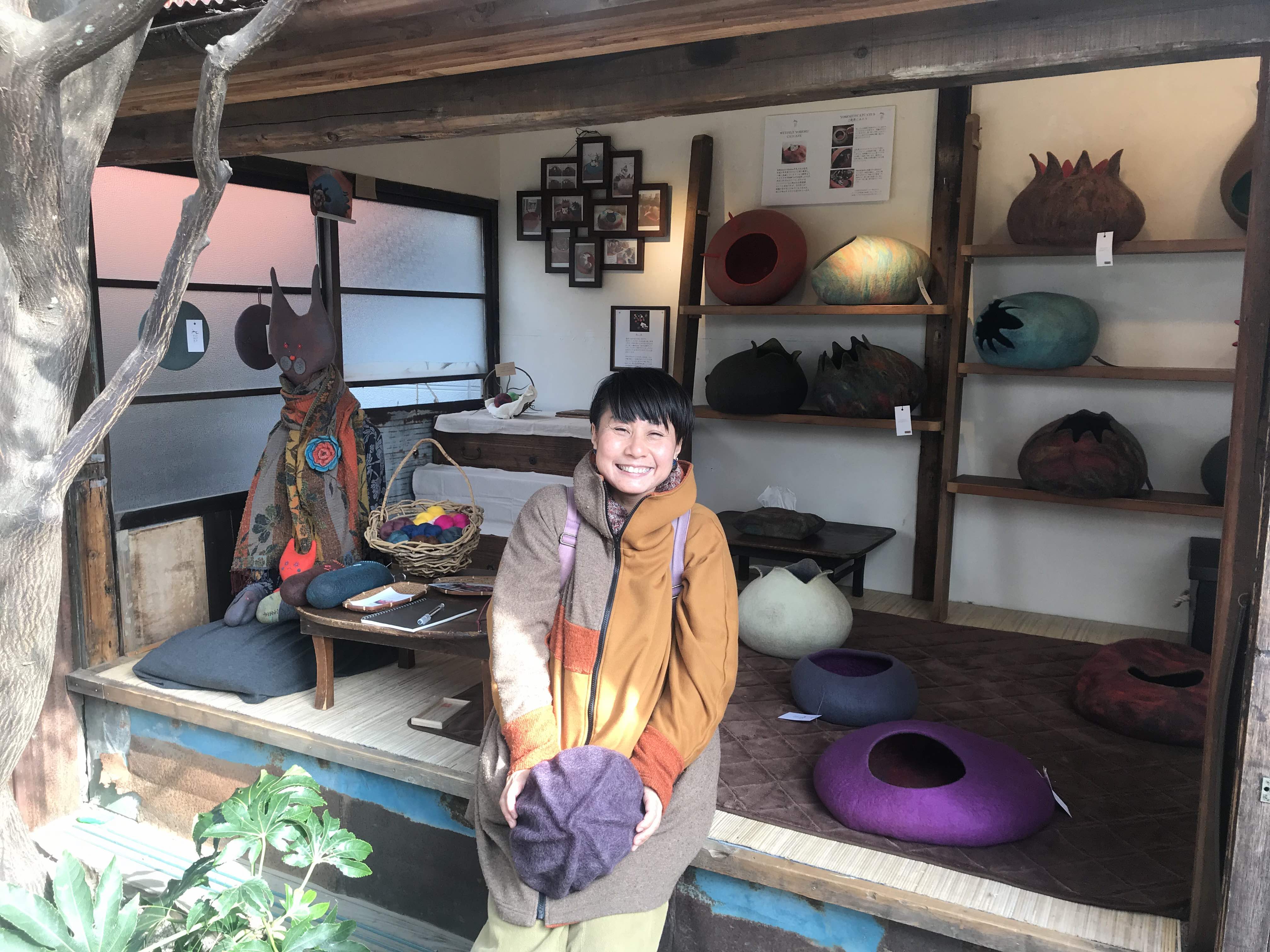 At first glance, there is a pottery flower in the grass of the foot. The play of local potter Asako Okamura is perfect for this courtyard!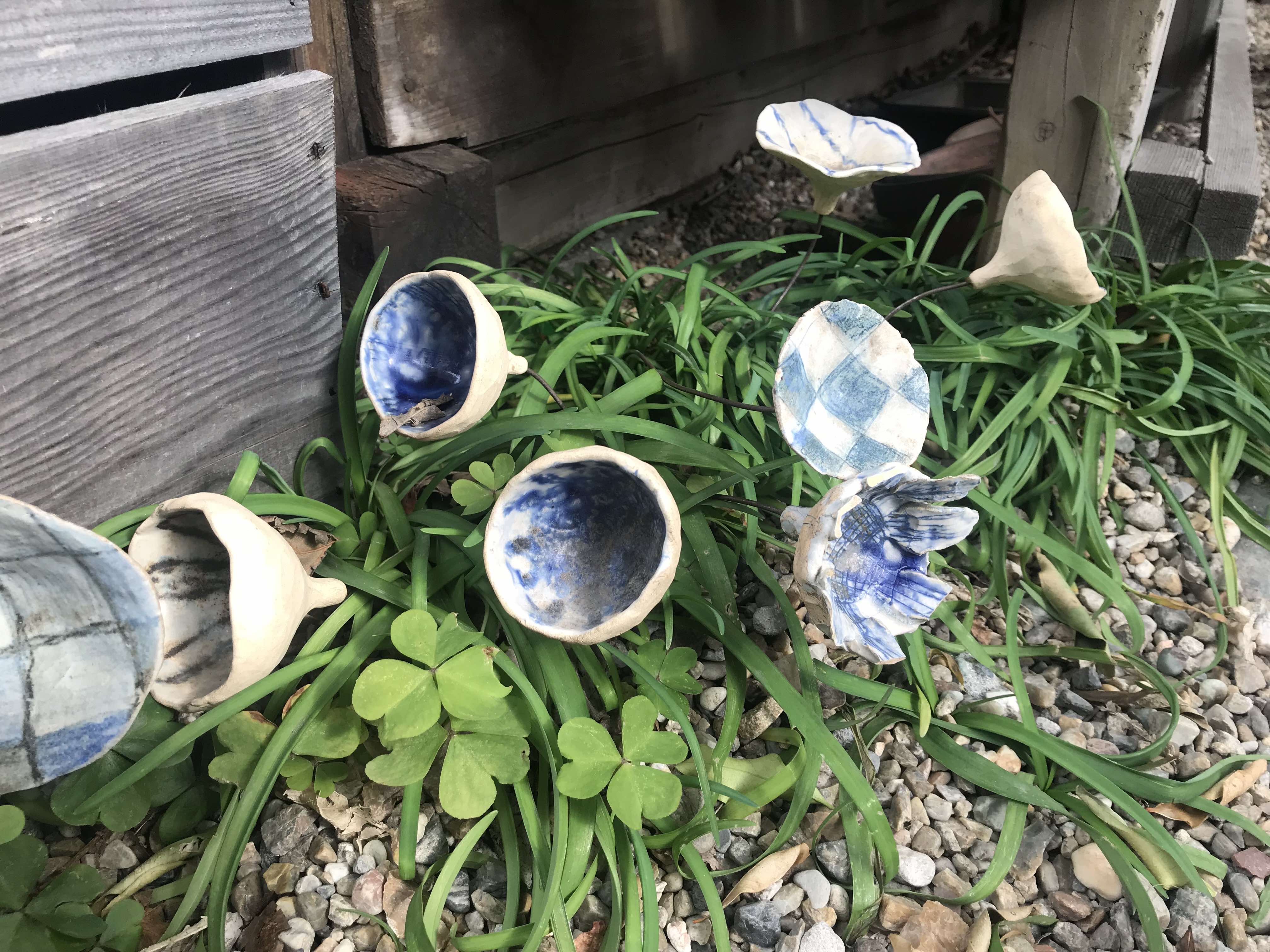 The opposite side of the bathroom is "Chayacho cafe & deli" and "Lee's Bread", a bread shop that is particular about natural yeasts and pesticide free chemicals. When I sit on the edge, the baking smell of bread.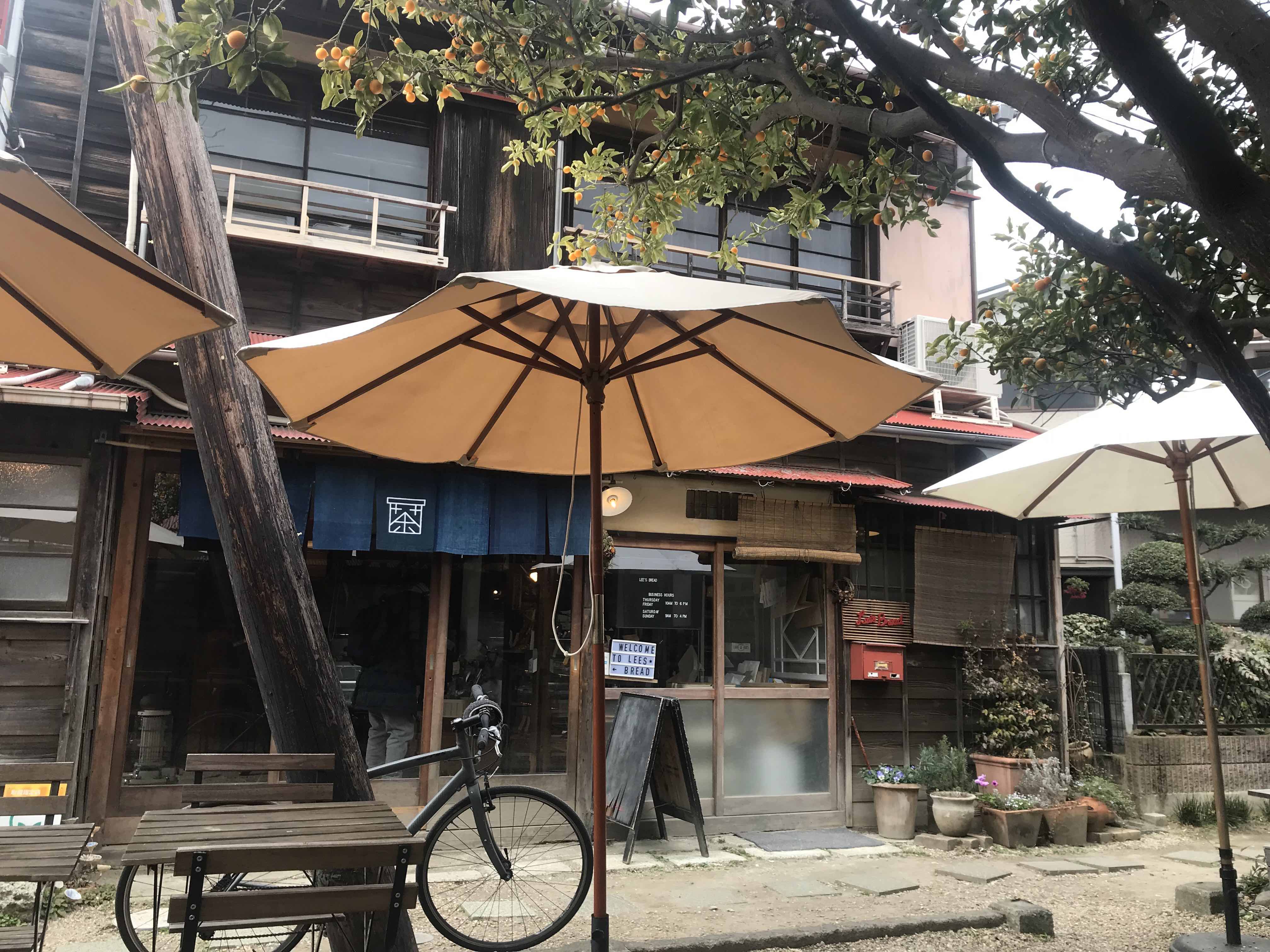 "Chayamachi cafe & deli" has unusual teas, so I ordered the first flash Castleton, which was especially recommended. Castleton Tea Garden is Darjeeling's highest peak. According to that, I received cardamol roll of "Lee's Bread".
This is a popular bread in Sweden. Both are the first experiences, cardamom is a spice, but moderate taste, tea tastes gentle, and gentle tea time.

Originally, Oiso City (I) TokoTsukiyama said that it started from the concept of utilizing the properties of the city to create a city.
After seeing parents and children who came to buy bread one after another, after having become one corner loved by the local, I got a really happy feeling and got back on the way.
"Gallery Information"
Tsukiyama Arts & Crafts
1156 Oiso Town, Chuo-gun, Chuo-gun, Kanagawa Prefecture 255-0003
info.tsukiyama@gmail.com
Opening day: 11 am to 5 pm Regular holiday: Monday
"access"
︎ Get off at JR Oiso Station. 2 minutes on foot
https://www.facebook.com/tsukiyama