Celebration 100th anniversary of Bernstein's birth! Yokohama Minato Mirai Hall is hot!
Yokohama Minato Mirai Hall 
(Please note that this page was created using Google's automatic translation service and understand that because of this, its translation may not necessarily be accurate.)
(TOP image) © 014 Metro-Goldwyn-Mayer Studios Inc. All Rights Reserved. Distributed by Twentieth Century Fox Home Entertainment LLC.
Feel free to enjoy! Living with a concert
File.1 Bernstein's 100th Anniversary Concert
(Mitsuburo Mori / music writer)
Speaking of Bernstein, for classical music fans, he is a master conductor and composer who has split the popularity of Karajan. It is a major in the major.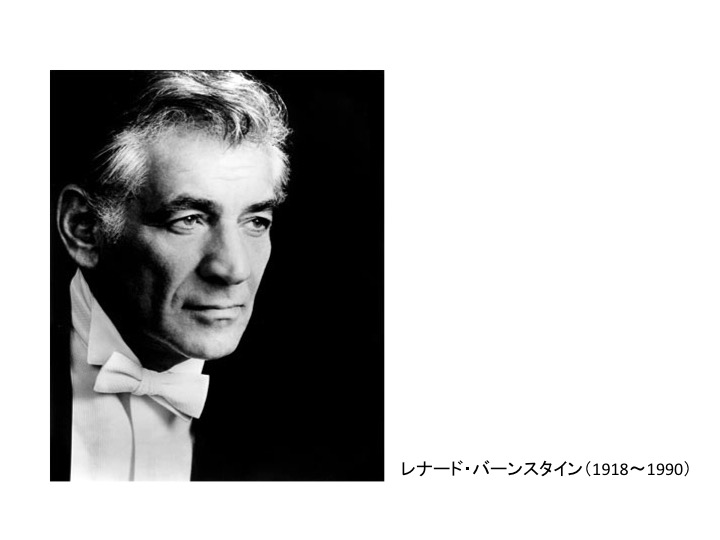 If you don't listen to classical music, you might understand if you say that you composed the musical West Side Story.
The stage premiered in New York in 1957 was later turned into a movie and became a huge hit worldwide. It was Bernstein that composed everything from the insert song "Tnight", which sang youth, to danceable songs that used plenty of popular music such as blues and jazz.
With Jerome Robbins, who was in charge of drafting and choreography, there was no doubt that he was at the forefront of the world's art culture at the time.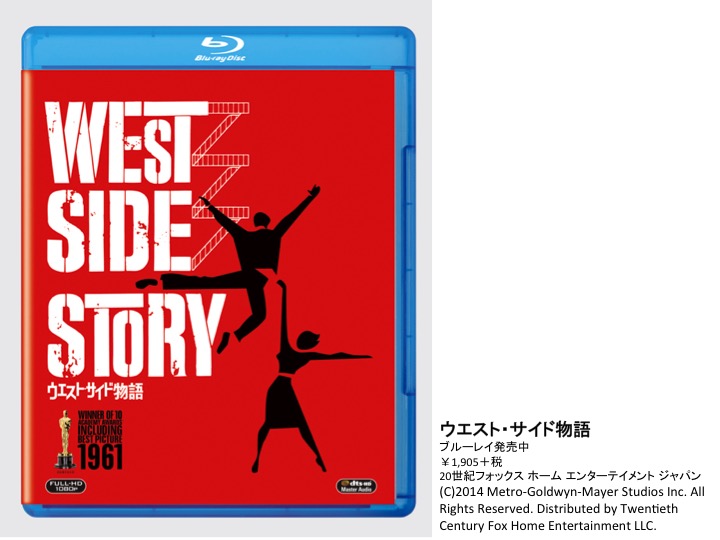 On the other hand, wee Conduct the ultimate Mahler and Beethoven with N Phil. Inspired classical music fans.
The activity of this person is really borderless. And every one of them listens hot and straight but shakes the chest.
The key words are cool and cool!
And friendliness.
Bernstein ran through the United States with racism, the Vietnam War, and various social problems with the times. His vitality is, for me, the first star of an American hero alongside Elvis Presley.
Bernstein is also 100 years old. To celebrate this, the Yokohama Minatomirai Hall, which celebrates its 20th anniversary this year, will perform. It's a wonderful project with a lot of congratulations.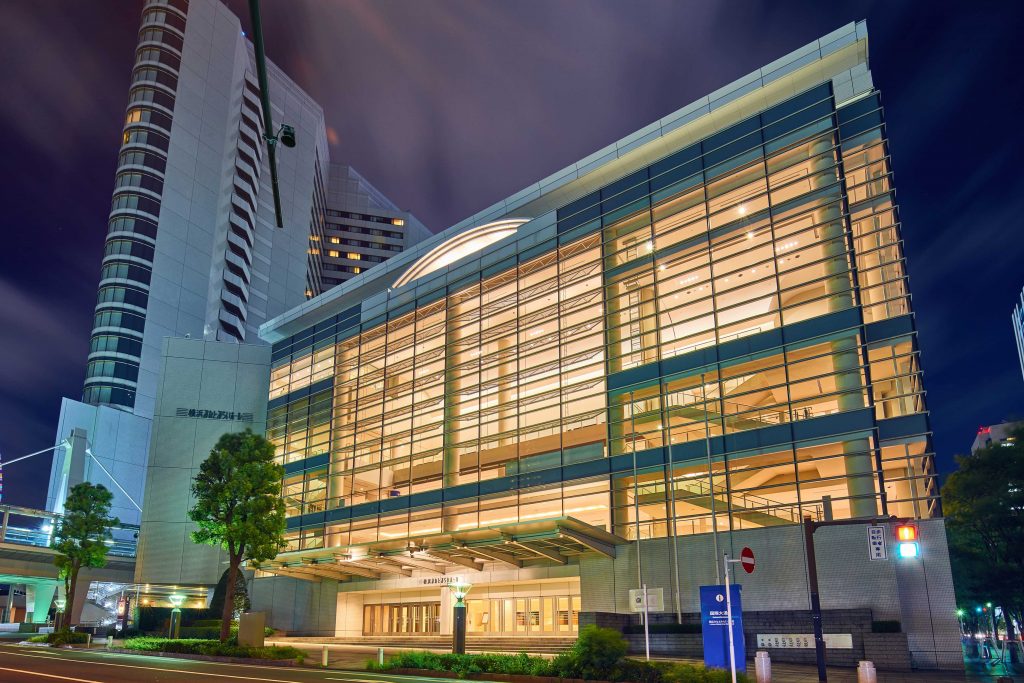 © Hiradatedaira
There will also be a "Symphonic Dance" featuring major songs from the famous songs "Tonight" and "West Side Story", so even people who are new to Bernstein should be able to enjoy it.
* It is not a musical performance (Editor, Note)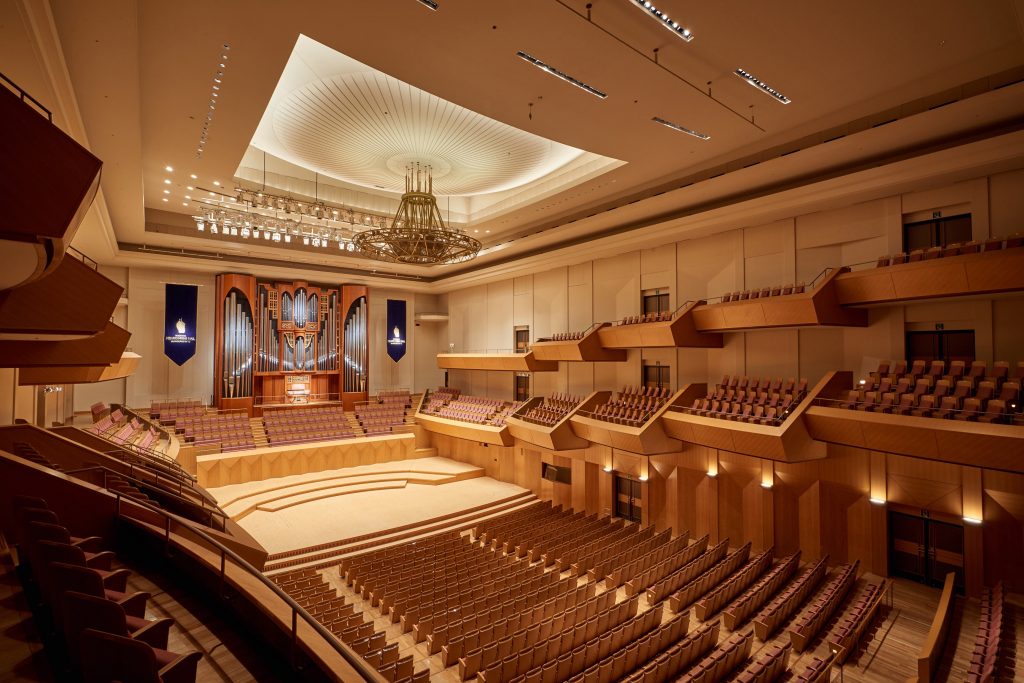 © Hiradatedaira
It is Michiyoshi Inoue, who is so cool and energetic as Lenny (nicknamed Bernstein) that conducts the gem masterpieces. Having studied under Bernstein, it is true that he has prepared not only the West Side Story but also a program that fully conveys the appeal of Bernstein as a composer.
2 "src =" https://magcul.net/wp-content/uploads/2018/05/612f43071a2a0f44423b8bcb86c93e1a-1.jpg "alt =" "width =" 720 "height =" 540 "/>
At the age of 70, she is passionate about music, as well as her humorous narration.
It's just perfect!
Yokohama Minatomirai Hall 20th anniversary
Michiyoshi Inoue conducts Bernstein's 100th anniversary concert
Date: Saturday, May 26, 2018
Venue: Yokohama Minatomirai Hall, Large Hall
Open: 13:20 / Start: 14:00
Price: 8,000 yen to 4,000 yen (all seats reserved)
*See below for details
http://www.yaf.or.jp/mmh/recommend/2018/05/20-100.php
Yokohama Minato Mirai Hall is a music hall located in the Minato Mirai district, Nishi Ward, Yokohama City.
Since its opening in 1998, not only Yokohama citizens, but also artists from Japan and abroad have been known as "Concert Halls with a View of the Sea". The director is the composer Shinichiro Ikebe .
In a large hall (2020 seats) equipped with a large pipe organ, we regularly hold organ concerts that can be enjoyed for $ 1 or ¥ 100.A small hall (440 seats) next to the wood deck roof garden is ideal for chamber music concerts. Both large and small halls hold concerts on a daily basis.
Address

2-3-6 Minatomirai, Nishi-ku, Yokohama-shi, Kanagawa

Yokohama Minatomirai Hall

TEL

045-682-2000 (Ticket Center)

Business Hour

(Telephone reservation) 10: 00-17: 00, (Window) 11: 00-19: 00 [Closed days] Irregular holidays * For details, please check the website.

Parking Area

"Minato Mirai Public Parking" discount coupons are sold (normally ¥ 540 / 1h), discount coupons: general ¥ 450 / 1h, Miraist Club members ¥ 350 / 1h

Total number of seats

Large hall (2020 seats), small hall (440 seats)
Map