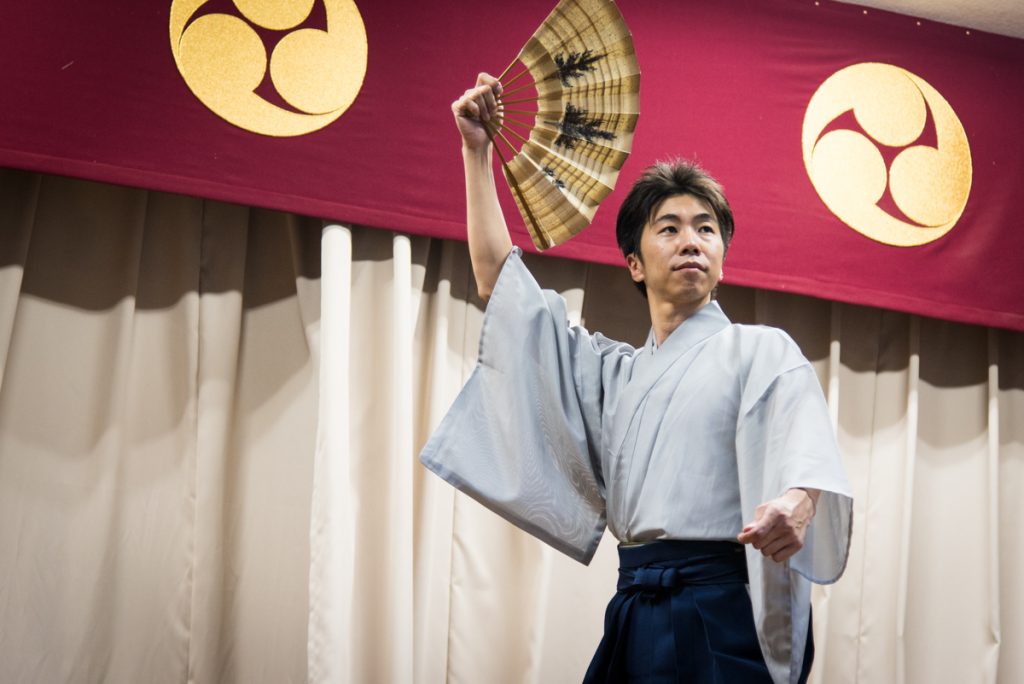 traditional culture
Kyogen 's practice is bright, fun and healthy!
Cypress Master cypress stage living in the 21st century Vol.2
Kyogen 's practice is bright, fun and healthy!
Daisho doctrine (Noh music master Kyogen direction Koko style)
"Is it okay if I can make a loud voice?" The student who asked me with a surprised look surprised me. Because practice has to make a loud voice and that kind of play. But if you think carefully, this is Kagura dent in the precincts of the shrine, semi-outdoor. Being out loud is certainly a matter of mind. Let's do it without worrying ", the student 's big voice! That voice breaks the silence, it is sucked into the trees in the precincts, or disappears suddenly on the wind. Also calm back. Many students continue to like this unbearably.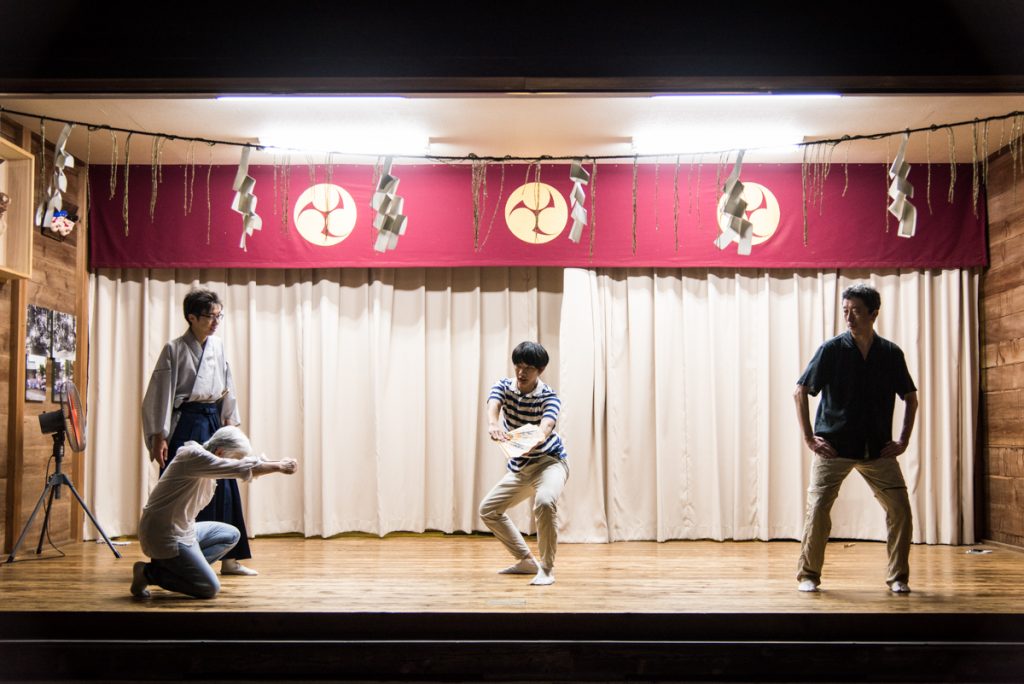 What is "voice"? It must prove that you are yourself. Like fingerprints, voiceprints are not the same as the one. By presenting a voice, I am here. I think that it is a proof that it lives here.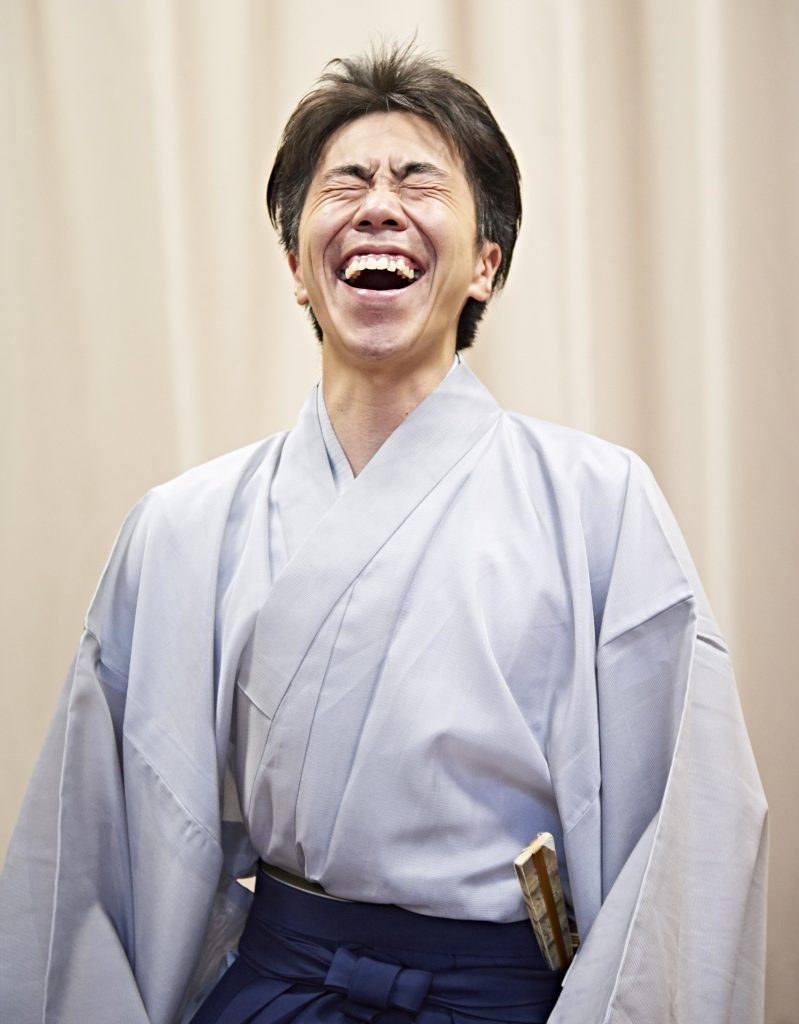 The work of the master Kyogen who lives in the 21st century is not just about setting the stage. It is also an important task to open a "classroom" to disseminate Kyogen culture and to teach students about dance and songs.
a-web.jp/wp-content/uploads/2018/08/DSC1028-3-1024×684.jpg "alt =" "width =" 1024 "height =" 684 "/> Kyogen practice starts with imitating your teacher I will imitate all singing songs and decided movements of the play, although it may be fine, I will pursue until everything goes to the hand, with minimal movement and Be beautiful and polish while facing your body.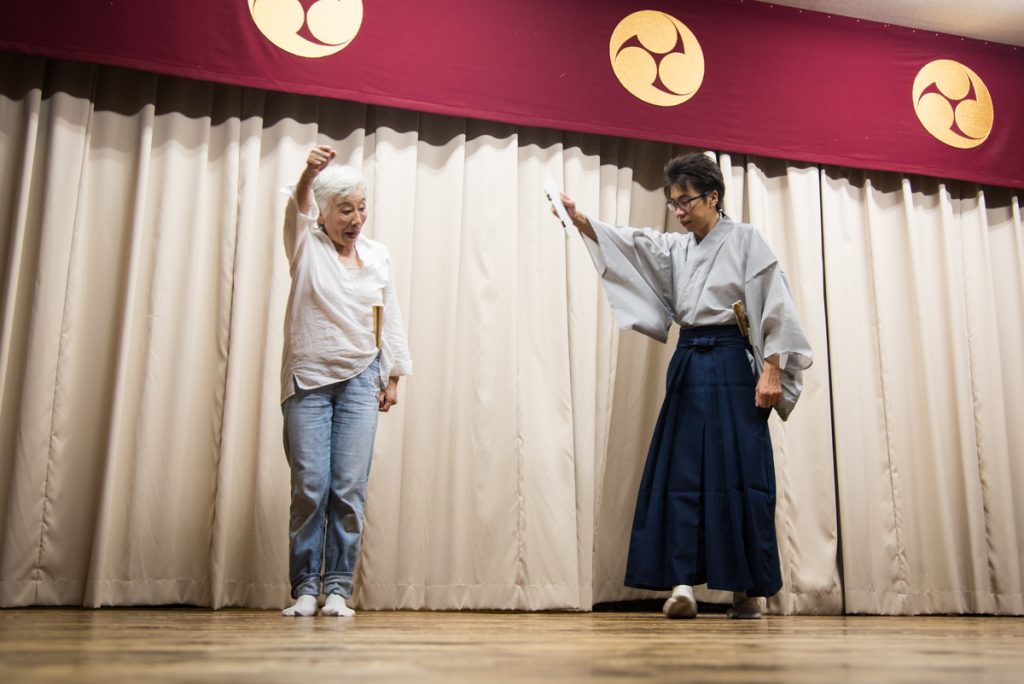 There are various reasons the students started kyogen. Salaried worker, housewife, teacher, student, child. From the beginning of the year to the student who is over 30 years! I am practicing with the age and sex mixed together, aiming at the stage of the presentation and shrine dedication. The motto of the classroom is "bright, fun and cheerful!"
---
Well this time, I asked the students about the story.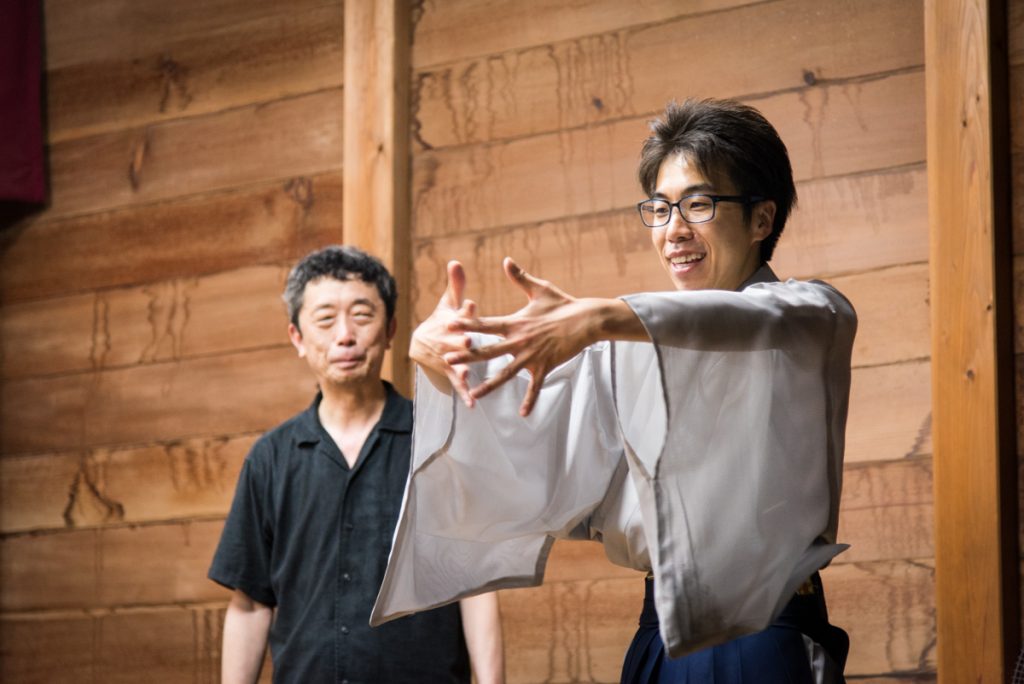 What is the reason for starting Kyogen?
TY because I will not lose sight of myself with stress of work.
MM Although I was watching the stage of classical performing art for many years, I wanted to do it suddenly one day.
MY I was interested by seeing a leaflet distributed at school when I was in elementary school first grade.
ea-web.jp/wp-content/uploads/2018/08/DSC0968-1024×684.jpg "alt =" "width =" 1024 "height =" 684 "/>
Each Kyogen carrier is different, please tell me why you are continuing.
TM Attractive teacher and flexible practice (laugh)
I'm happy (laugh)
MM It is pleasant to put out a loud voice, and I also got a sense of gratitude to stand in public.
MY I will think about the next release as soon as the presentation is over, so I can not stop!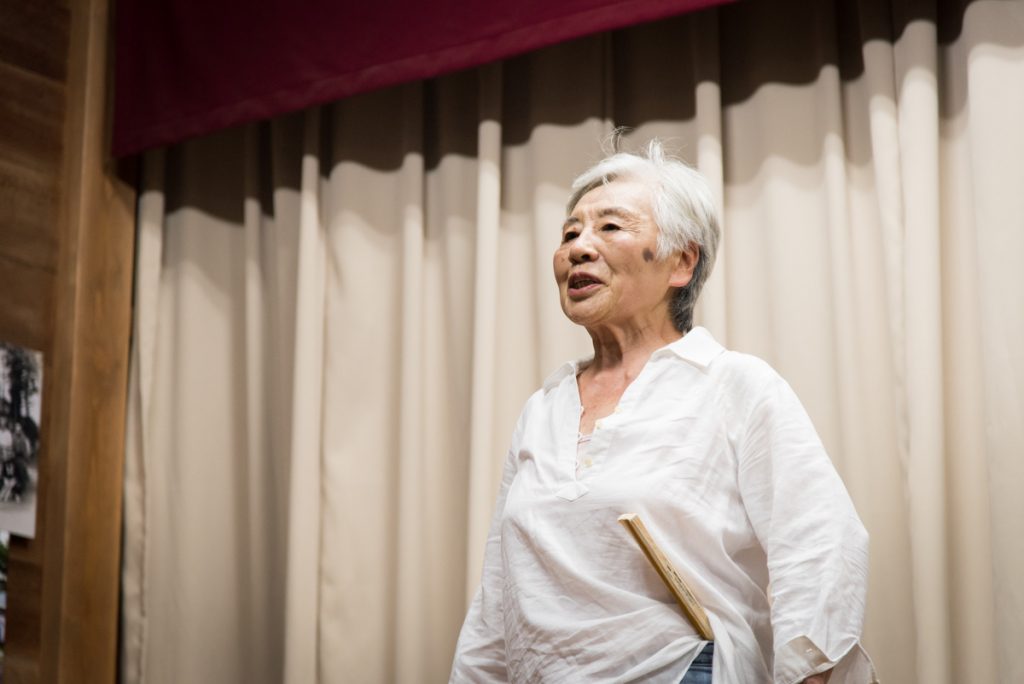 It is a lesson at a shrine not a studio, but how is the location?
Since the direction of visiting passes before MY eyes, I feel that I can practice with the customer assuming as well as the actual number.
TY It is a sacred place so you can not do wrong (lol)
TM I am interested in the earth. I also like the retro atmosphere.
MM I feel quiet as well.
18/08 / DSC 0 914 – 1024 x 684.jpg "alt =" "width =" 1024 "height =" 684 "/>
Every time I am encouraged to practice hard, but what do you want for practice?
Not to mention TY technology, there is an explanation of the Japanese culture that matches it from the teacher.
Through MY Mai etc. I would like to polish the beauty of the body.
MM I want to have a sense of tension every time. In addition, there are findings that lead to various things.
TM I think that incorporating a multi-course lesson also seems interesting for a song study group.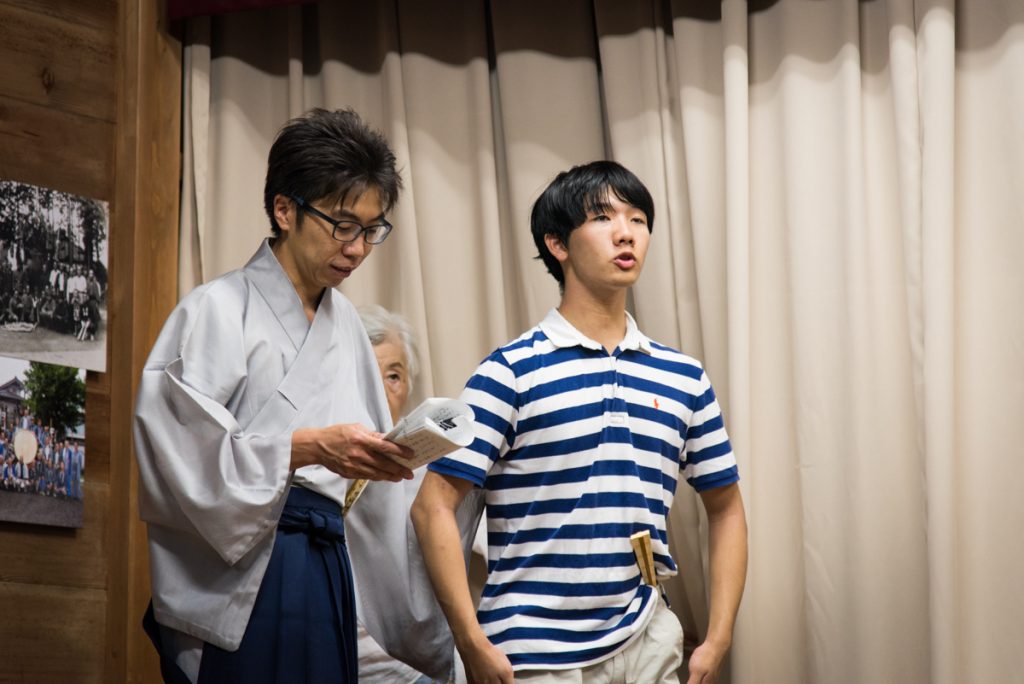 What is Kyogen's charm like?
MY is an option of laughter anymore (lol)
TY That's right. Whether you are watching or playing or dancing, I think that it is the world view you build.
TM It feels fun to plainly and simply draw a universal theme such as human's foolishness, sagability and shallowness.
MM is also a universal human omen and a surreal world out of bizarre.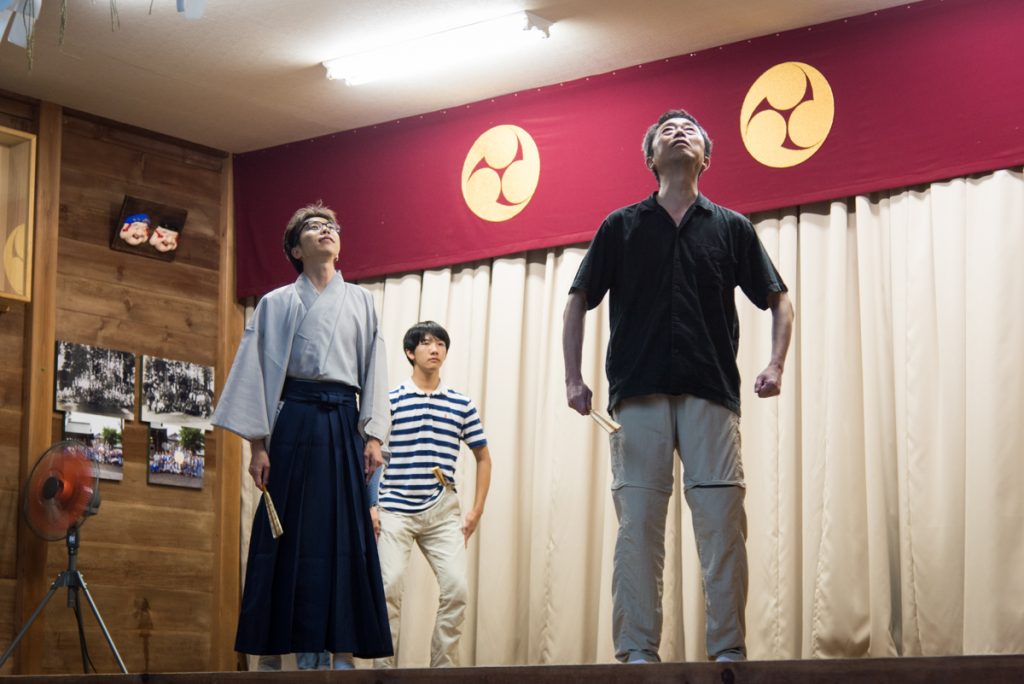 Finally, please tell us your future image.
MY I do not know how far I can do, I would like to do as far as I can! I think that I will continue Kyogen for a while.
I want to connect with various people through TY Kyogen and live happily happily.
MM I'd like to enjoy the gap between where I have not changed and where I have grown.
TM I am looking for a place to work as a senior crown in reemployment after retirement age (haha)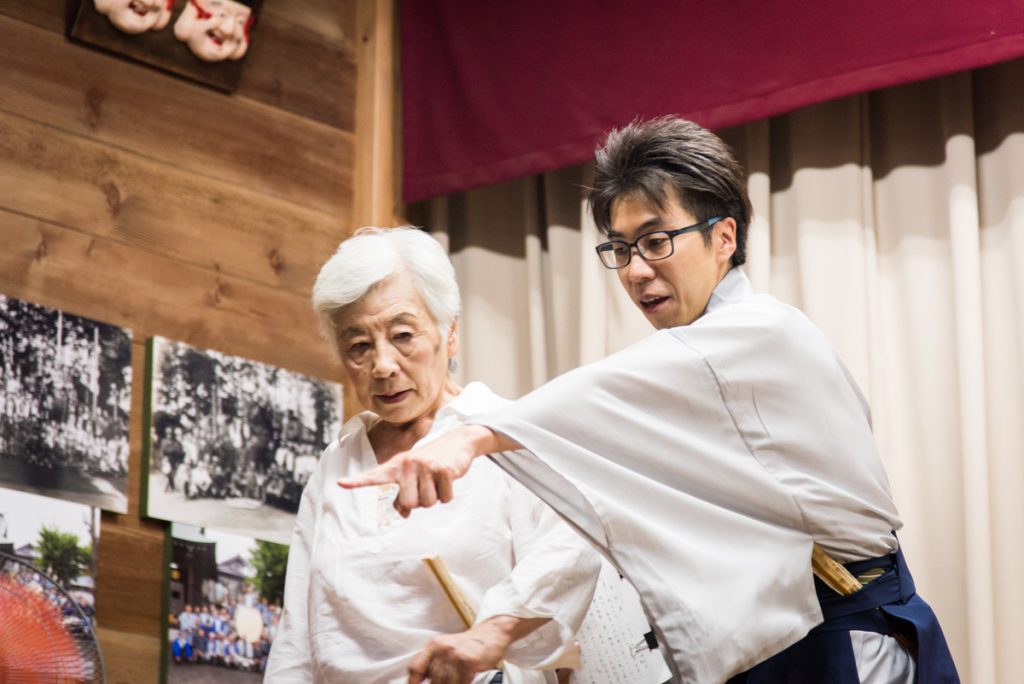 Everyone in the classroom is being tackled with various purposes.
On this day we focused on the practice of Kyogen "Mosquito sumo" dedicated at the Nakanojima Inari shrine festival large festival on October 6th. Because it can be seen by anyone, viewing free on the day, please come and see us if you have not seen Kyogen.
And, you saw the result of the student's daily practice and you thought "I want to try it"! You have experiences in the classroom, so please feel free to contact us!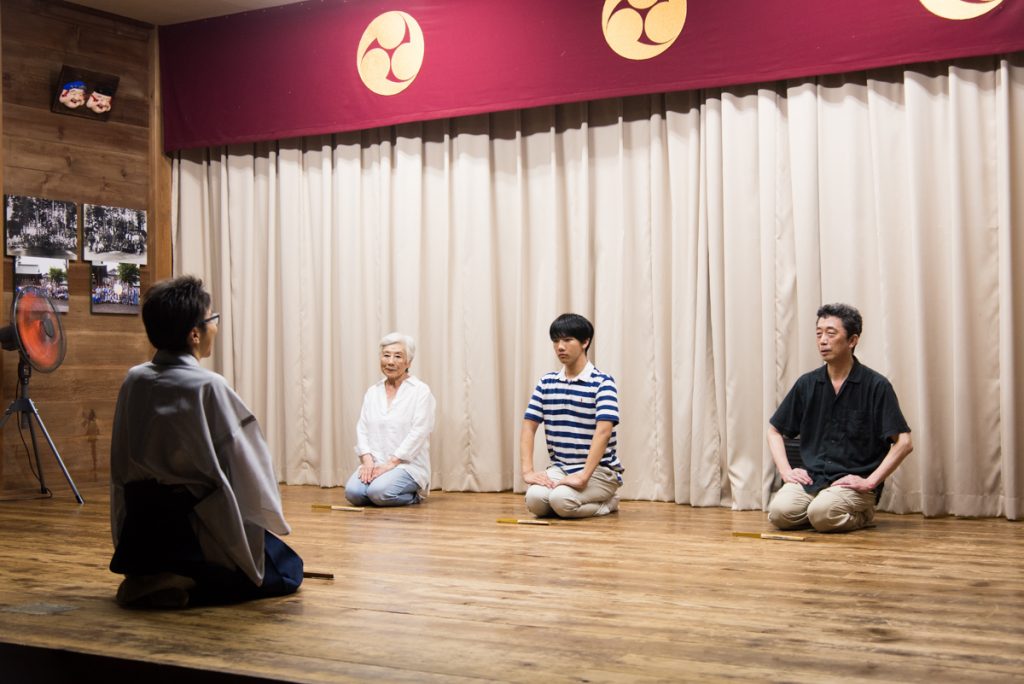 The state of the rehearsal is posted on the Ochomi Doctrine blog "Norinori Kyogen Style " http://ohnori.blog52.fc2.com/ !