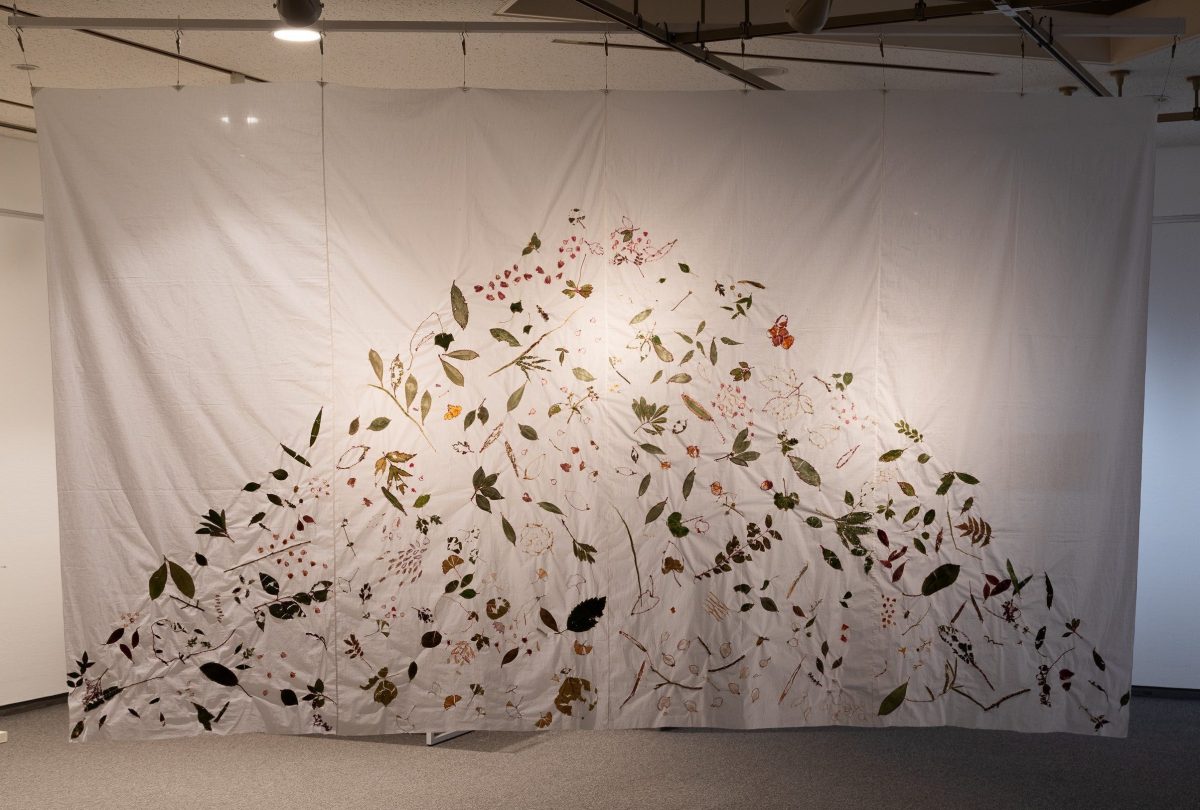 Art / photography
2020.11.04
A writer who "sews" close to the time when leaves and shells have passed
Yokohama Museum of Art 
(Please note that this page was created using Google's automatic translation service and understand that because of this, its translation may not necessarily be accurate.)
(TOP image) 《Mountain Memories》 (Part) 2019-2020 Petals, leaves, branches, fruits, seeds, fruit skins, threads, cloth, photographs (5-piece set), photographed by Shintaro Yamanaka [Qsyum! ]
The world of art that you can go, see, and feel
File.30 "Mariko Fence Exhibition | Sewing Life"
Miyuki Inoue (Magcal editorial department)
Sew life.
I was curious about the title of the exhibition scheduled at the Yokohama Museum of Art this spring. It feels like a heavy world, but I also feel the honest cuteness from the attached work image.
What the hell is this in the first place?
The exhibition was postponed due to the influence of Corona, so the summer ended without solving the mystery.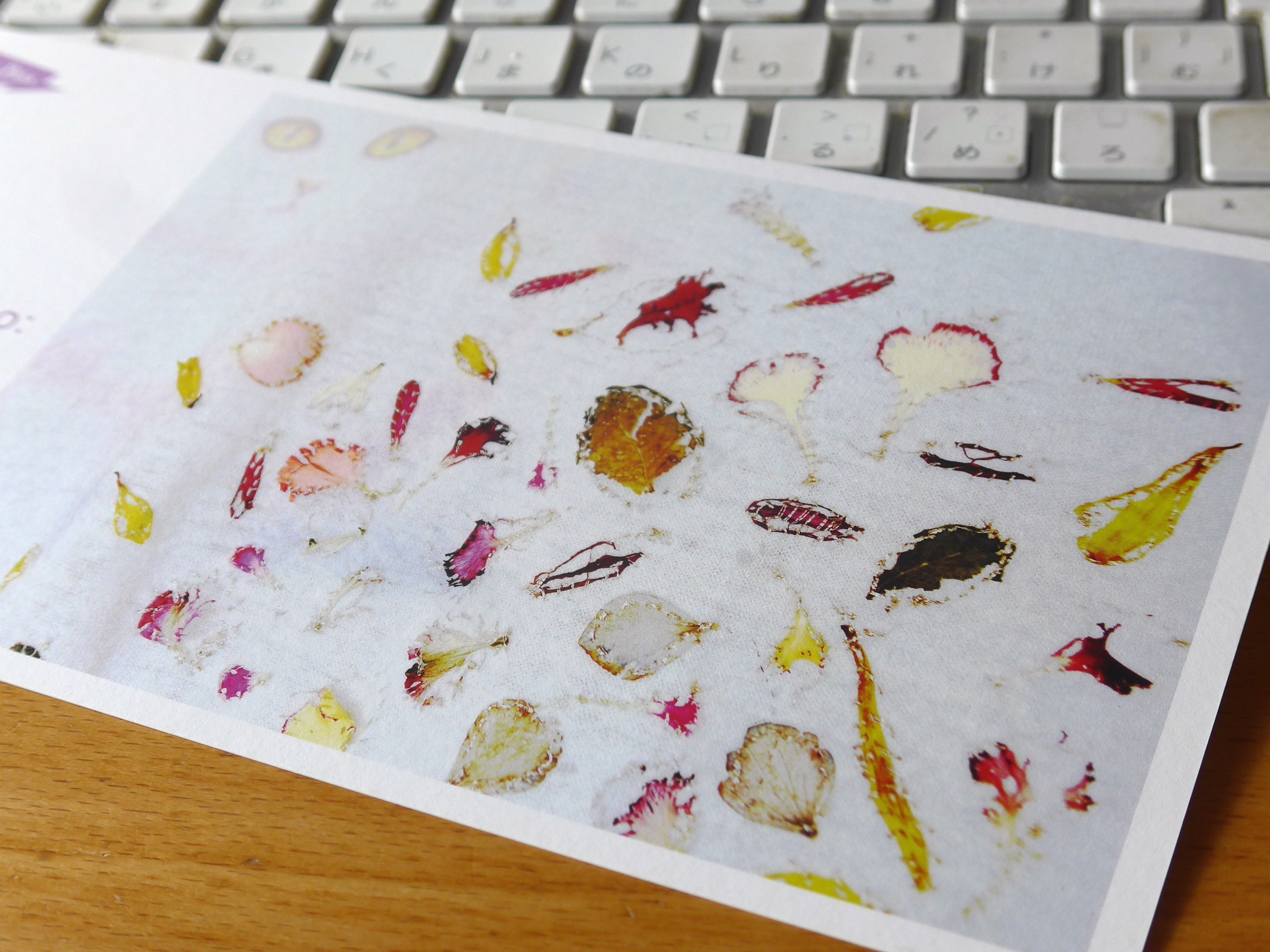 And finally, the time has come to solve the mystery. "New Artist Picks" Mariko Fence "Exhibition | Sewing Life" has been decided!
Before the opening on Saturday, November 14th, I had the opportunity to talk to the writer Mariko Fence, so I went out with excitement.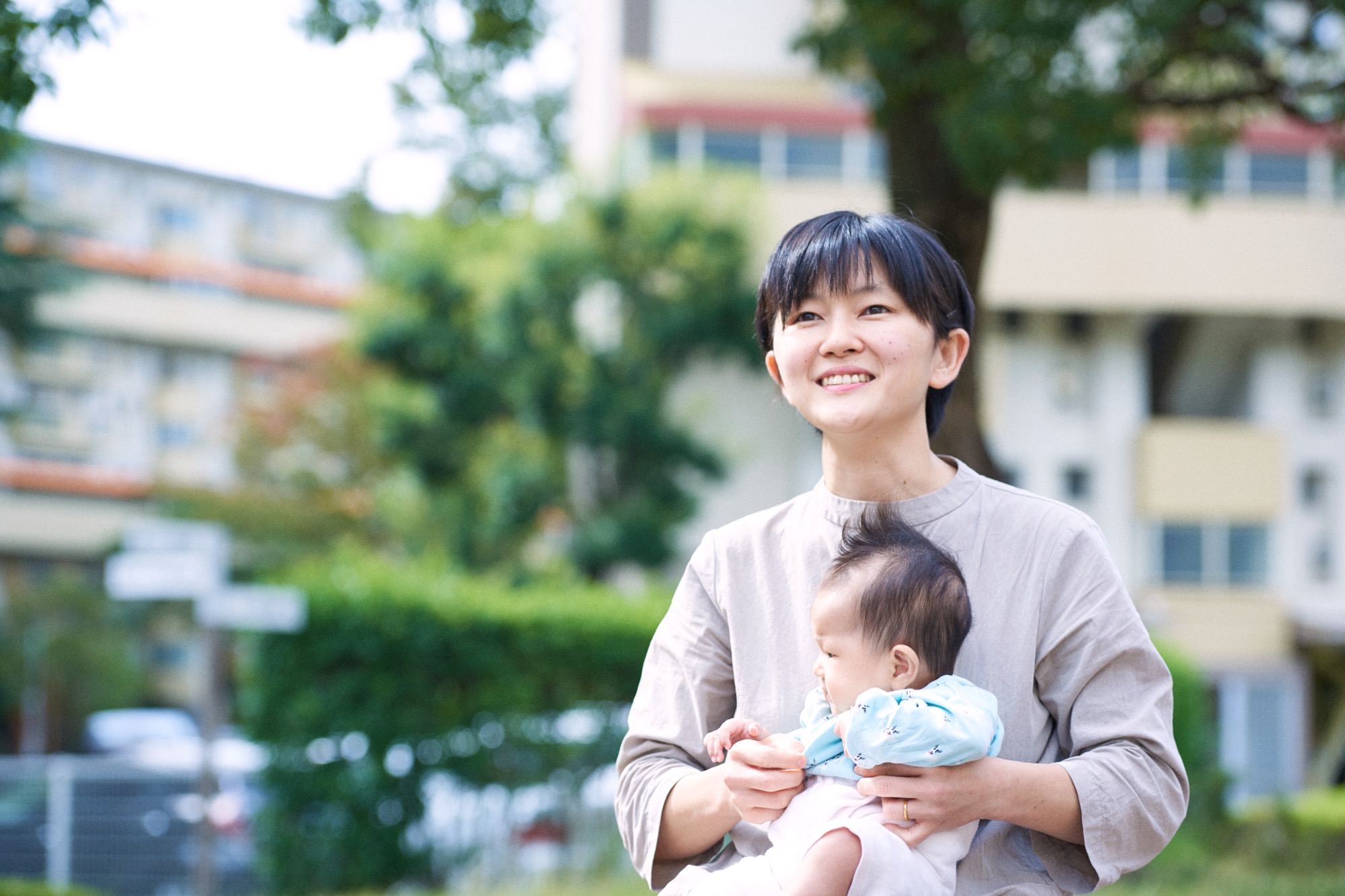 Mr. Fence, who was originally interested in fashion. I find it difficult to actually create what I imaginedI aim to learn "manufacturing" from what I learned. However, he said that he had no choice but to choose woodworking because there was no textile in the craft area of the University of Tsukuba Department of Arts, which he entered. It's a very unique life.
"Of course, there were many people around me who made" beauty "such as vessels and chairs. Under such circumstances, I thought," What can I do? " "Sew". I grew up with my grandmother who was an embroidery teacher, so I wanted to do the "sew" that my favorite grandmother always did. "
And the "sew wood" series was born.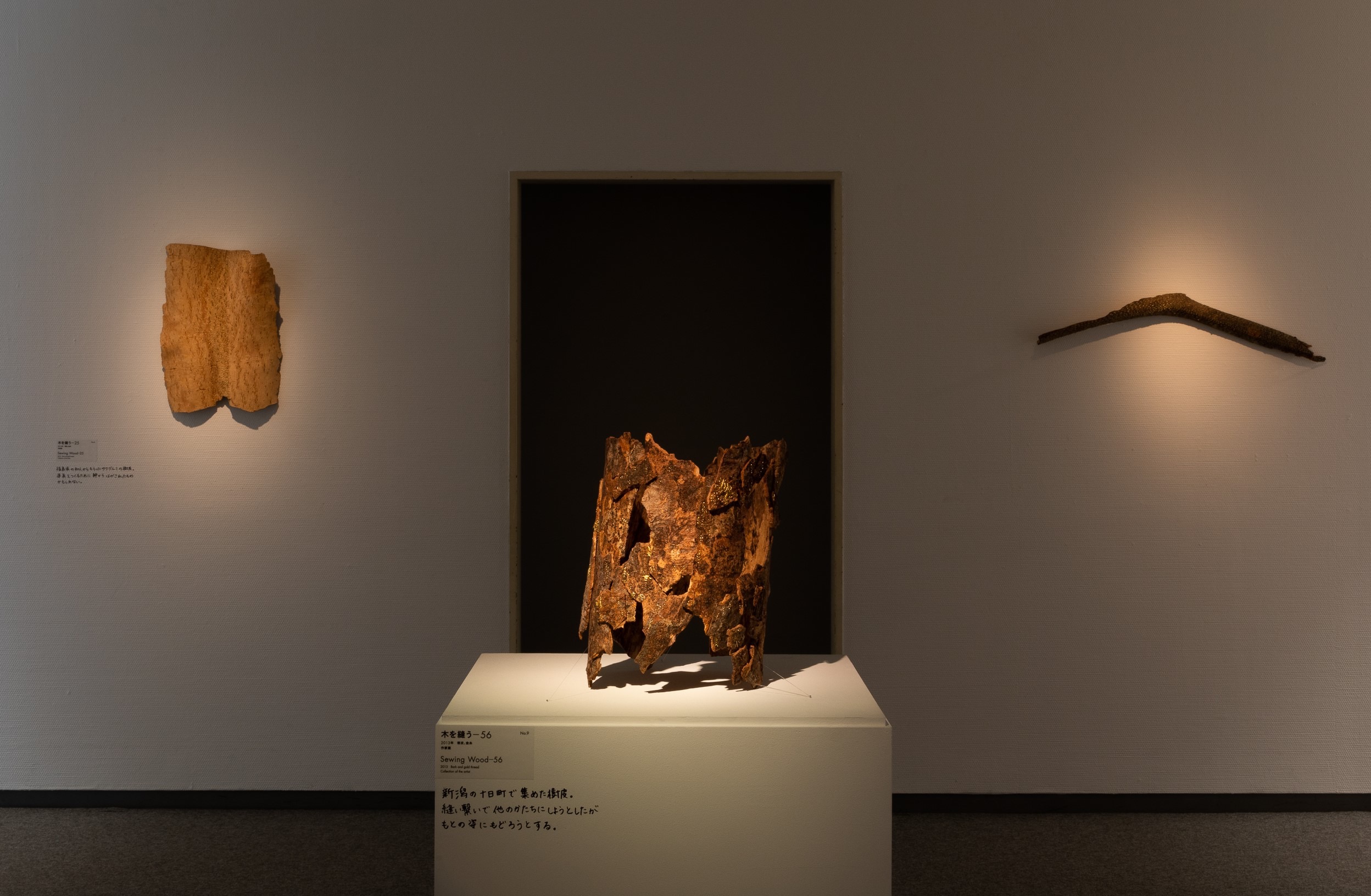 * "Sew wood" series exhibition scene Photo: Shintaro Yamanaka [Qsyum!]
"I like things that are time-lapsed like annual rings and that feel the passage of time. Make holes with a drilling machine to follow the annual rings and grain, and sew while following the holes. I sew earnestly while thinking and snuggling up. Maybe I'm enjoying the world of time play. "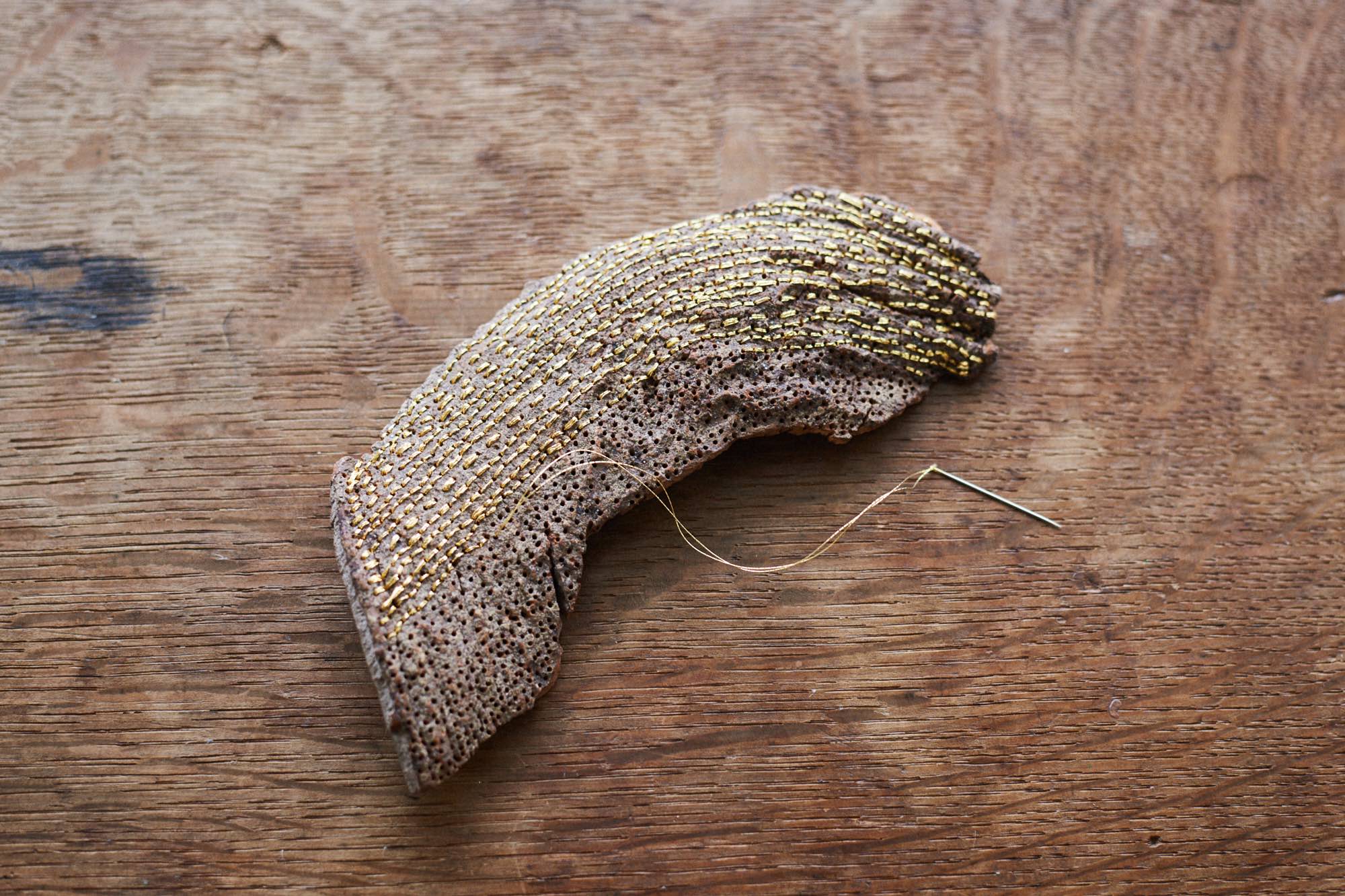 It is said that the bark of the tree may come off or be chipped during the production because of the natural material. Such debris is also carefully sewn with a needle and thread.
"Sometimes it's chipped on the way, but I think it's an interesting task to sew it."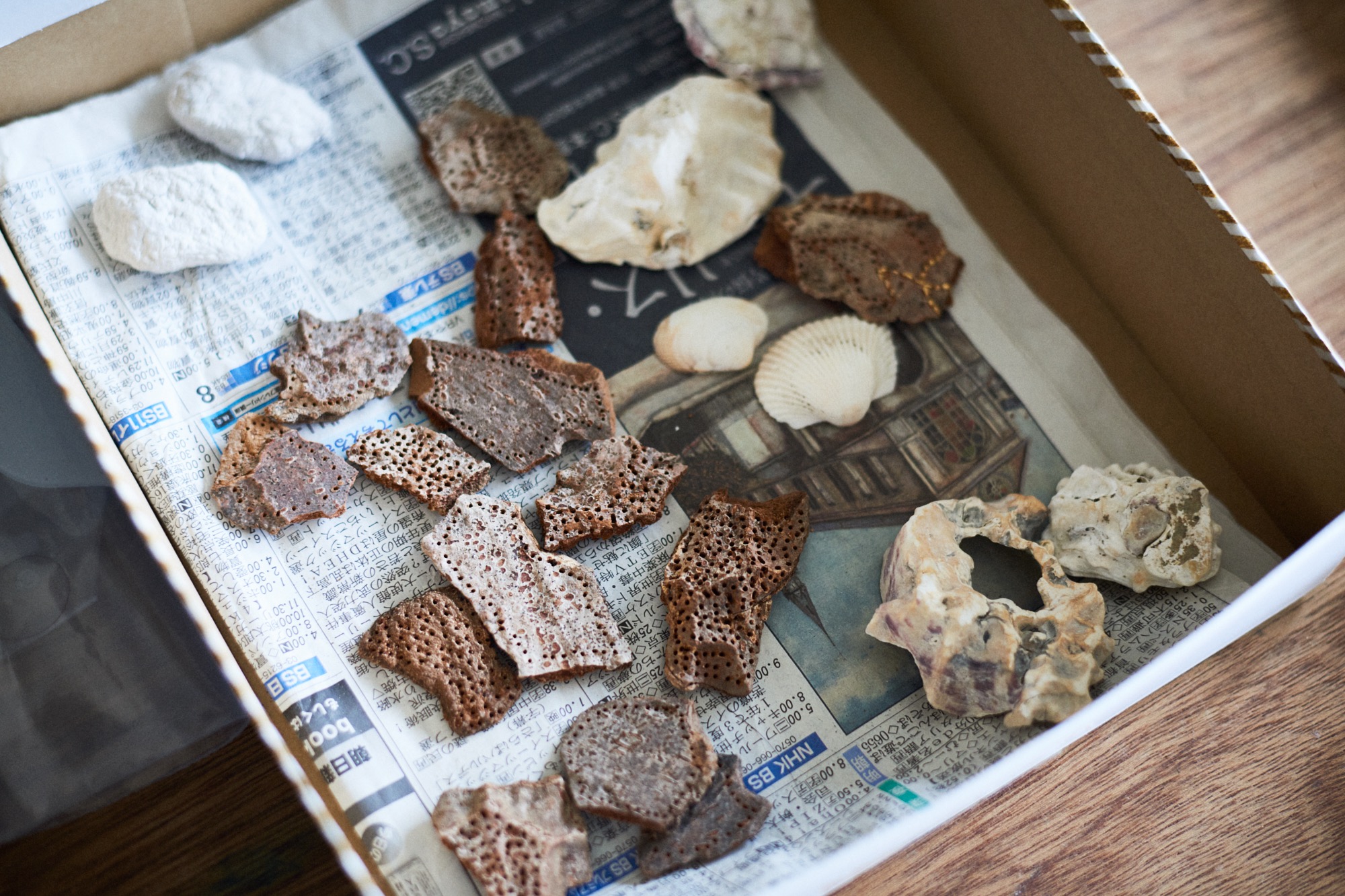 * << Prototype of shellfish >> (part) 2020 Shellfish, thread Photo: Shintaro Yamanaka [Qsyum!]
If you look side by side with these, I feel that the works used for the DM of the exhibition have a slightly different impression. That should be it, it seems that this is a time sewn with my grandmother who died last year. My grandmother's favorite trainer was the flowers in the garden, mint leaves, her cat's hair, and her grandmother's hair. It is said that it is a work that sewed the feeling of "Thank you" with many memories.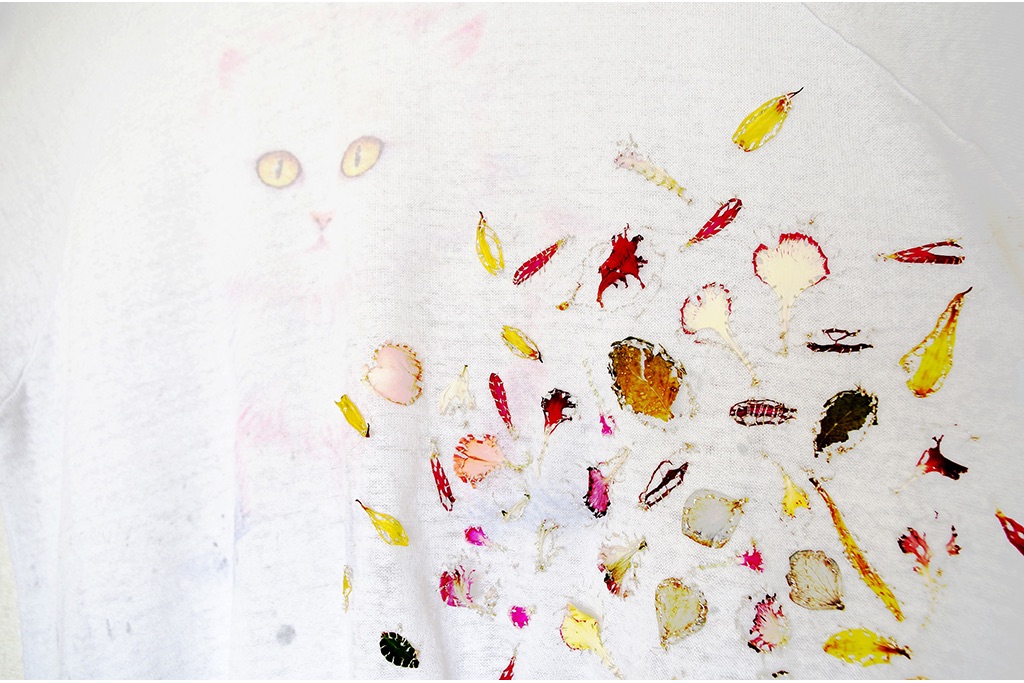 * 《Ito no Hi-2》 (Part) 2019 Petals, leaves, silver thread, hair, cat hair, grandmother's trainer Collection Photo: Shintaro Yamanaka [Qsyum!]
While the exhibition was postponed, Mr. Fence gave birth to his second child. When I visited, I was working on a new work from an idea that came to my mind when I gave birth. I chose the cotton dress I wore when I gave birth.
"There is a lot of bleeding at the moment of childbirth. I think many people have a" scary "image of blood, but I was very relieved at that time. The sense of security that he came out. And that blood also changes over time. I'm sewn that feeling. "
Mr. Fence, who has sewn pieces of wood, flowers, shells, and memories of his deceased family. The next creative theme may be toward the newly sprouted "life."
New Artist Picks
Mariko Fence Exhibition | Sewing Life
[Session] November 14th (Sat) -December 13th (Sun) 11: 00-18: 00
* Café Ogurayama is from 10:45 to 18:00
[Venue] Yokohama Museum of Art Art Gallery 1, Café Ogurayama
[Closed] Thursday
[Fee] Free
[Organizer] Yokohama Museum of Art (Yokohama Museum of Art, Yokohama Museum of Art)
[Cooperation] GALERIE PARIS, Café Ogurayama
[Inquiry] 045-221-0300 (Yokohama Museum of Art)
Yokohama Museum of Art opened to the public on November 3, 1989. It is one of the largest art institutions in Japan. With its iconic architecture, featuring the expansive space of the Grand Gallery, the museum is made up of a total of seven gallery spaces, as well as an Art Information and Media Center that holds over 110,000 art-related books, ateliers hosting a wide range of workshops for children and adults, and many other facilities.
Located in the international seaport city of Yokohama, the museum focuses on collecting and showing modern and contemporary art created since the late 19th century, when the port of Yokohama opened, alongside many special exhibitions.
【Photo】
The outward appearance:KASAGI Yasuyuki / Grand gallery:KASAGI Yasuyuki / Exhibition room:TANAKA Yuichiro
(※Closed days: 2021 Mar 1-2023)
Address

3-4-1 Minatomirai, Nishi-ku, Yokohama-shi, Kanagawa

TEL

045-221-0300

Business Hour

10: 00-18: 00 (Admission until 17:30) Closed on Thursdays and New Year holidays
Map