Enjoy the fresh tones created by young musicians in a historic concert hall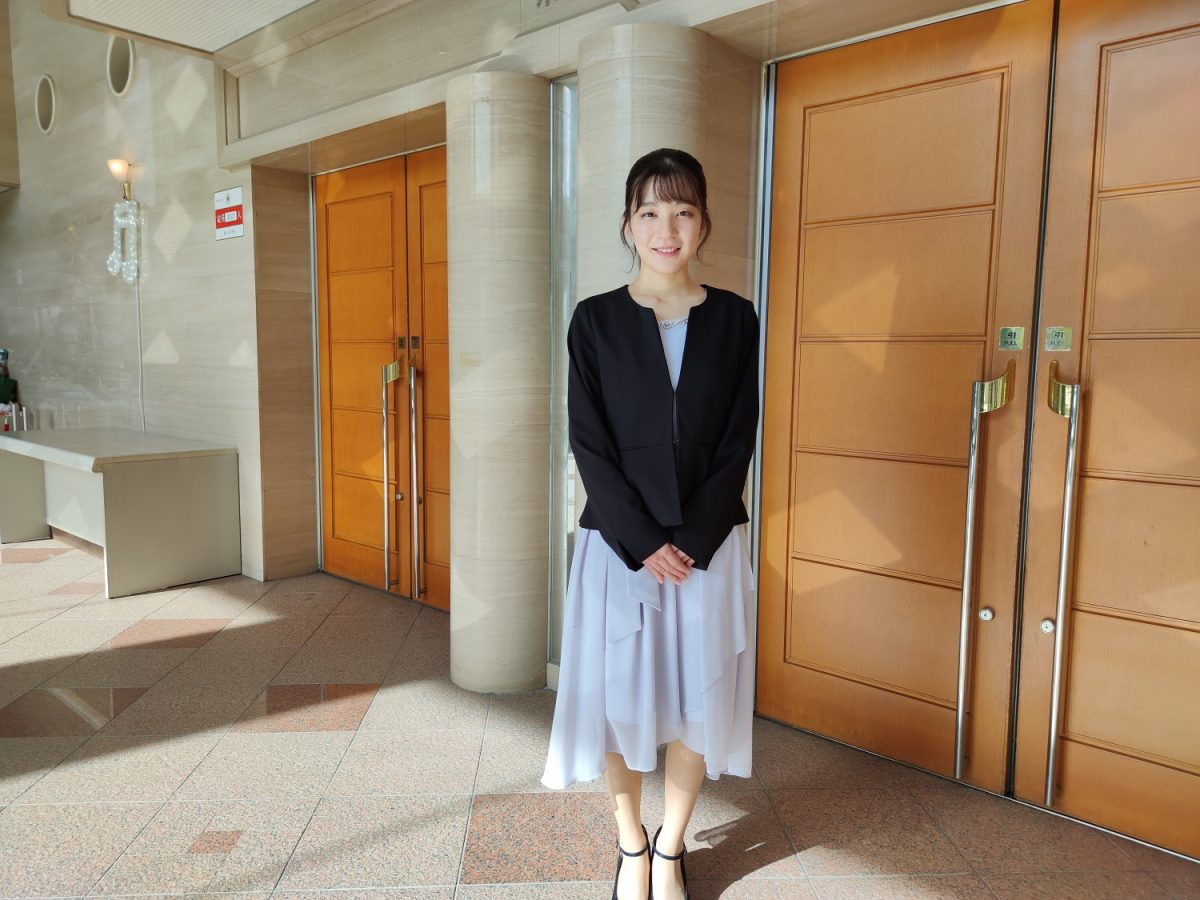 Kanagawa Prefectural Music Hall, Japan's first full-scale public hall, is about to reach its 68th anniversary.
The "Fresh Concert" presented by the Kanagawa Philharmonic Orchestra will be held on January 15th in this hall.
This time, which is the 16th time, Yuta Ito (Trombone), who won the 1st prize in the brass section of the 18th Tokyo Music Competition, and Akira Yamaguchi, who won the semi-grand prix at the 2020 Washoku Gakuen College of Music Graduate Grand Prix Special Concert. Jun (violin) and Nozomi Yonemi (piano), who won the Kanagawa Prefectural Assembly Chairman's Award at the 37th Kanagawa Music Competition Youth Piano Division High School Students. The young performer will fascinate you with the wonderful stage with the Kanagawa Philharmonic Orchestra.
A concert with the Kanagawa Philharmonic Orchestra that I had dreamed of together someday in this place filled with many aspirations and memories that I visited many times in the competition from an early age.
This time, we interviewed a young pianist, Nozomi Yonehiro, who realized such a dream and was full of glittering talent and hope. Please enjoy it till the end.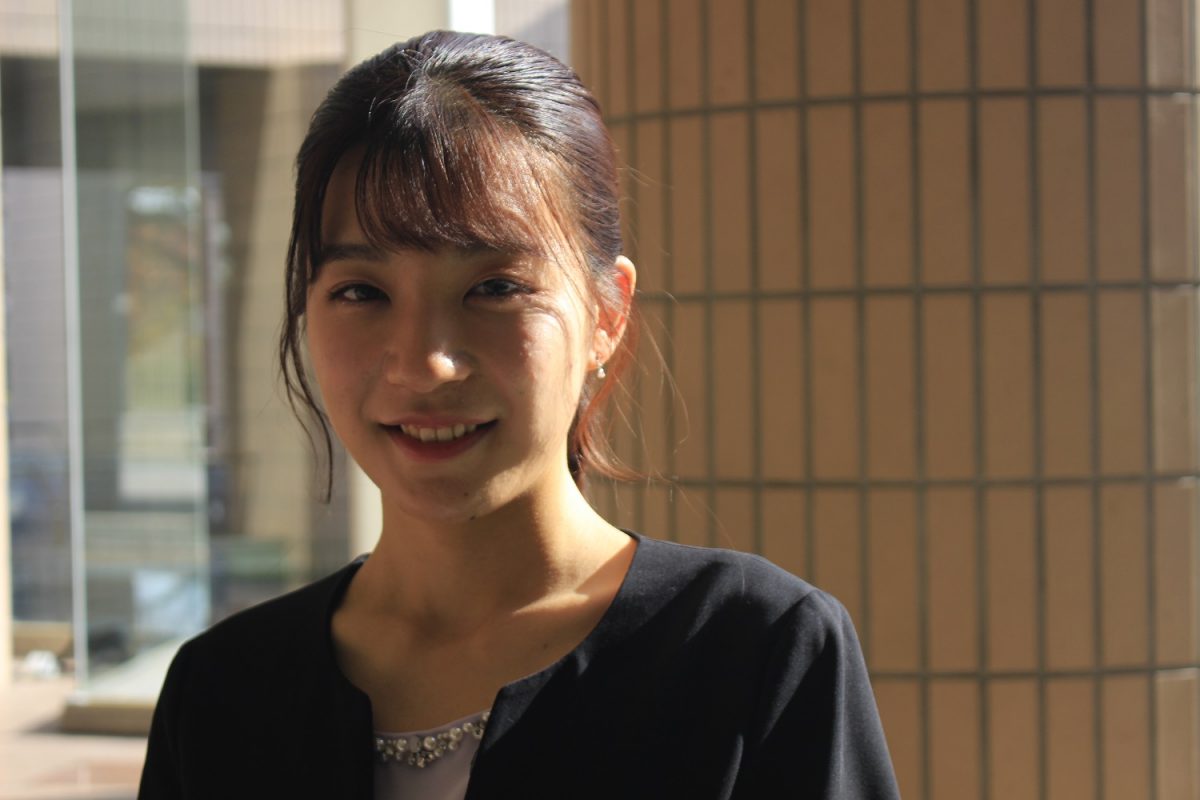 The impression that I met Mr. Kisaki is literally glittering.
It was such an impression that it was very beautiful and full of hope in its delicacy. What kind of sound does this person play the piano? I'm already excited.
And I was interviewed in the Kanagawa Art Hall. Even the sound of Mr. Kisaki's heels echoes beautifully in the scene that only we can borrow this time and the quiet hall.
Meanwhile, I started the interview immediately.
9 "/>
What made you choose to be a pianist?
I first touched the piano when I started attending a music class when I was in kindergarten. After that, I started to participate in the competition when I was in elementary school, but at first I was disappointed because I couldn't win any prizes. Perhaps then I feel like I started aiming to become a pianist in earnest.
Have you been interested in other musical instruments?
Actually, I was also interested in brass band because I played the trumpet in a brass band when I was 5th grade. However, at that time, the level of the piano had improved, so I chose the piano.
Have you ever had the experience of giving up on the piano?
I've never been about to give up, but I've been wondering whether to choose a music high school or an ordinary high school. Eventually, Yusuke Kikuchi, who was studying at that time, was a teacher at a music school, so I wanted to keep up with him and decided to go to a music school.
Please tell us the image of the pianist that Mr. Kisaki is aiming for.
I want to be a pianist who can show my own color. There are moments when you can enter during a performance, but I would like to increase that. And I want to become a leader who can convey various things in the future as well as playing.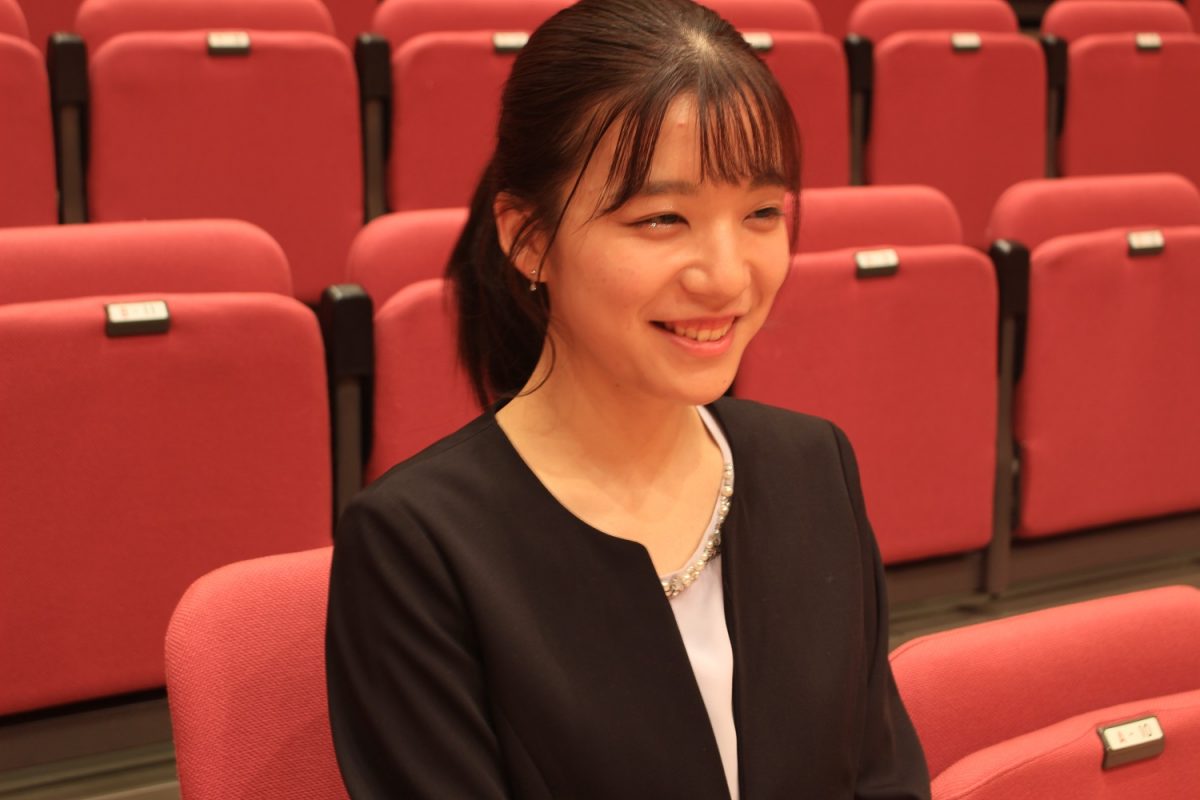 What is "your own color"?
Is it a particularly delicate part? In playing, I think that not only the power but also the delicate parts that impress people are important. So I want to improve my expressiveness.
d "> What is a piano for you?
Hmmm, what is a piano ... (I'm lost) I've never been playing by my side ... I think it's life itself (laughs)
Mr. Kisaki, who has won numerous awards at a young age, please tell me if you remember the first time you won the award.
I was in the second or third grade of elementary school, but I won the first place in the competition that I lost in the first grade. When I was called by my name, I felt a sense of accomplishment that made me cry so much that I was really happy.
How do you feel when you challenge the competition?
To be honest, I felt like I was in a competition for those who wanted to win a prize until I was a junior high school student. However, since I became a high school student, I began to emphasize the process, such as practicing until the competition and how to feel, rather than the result. Sometimes it's better not to be conscious of the result than when you are conscious of the result (laughs).
Please tell us what you keep in mind when playing and if you have any special feelings.
It's not just about the technical aspects of not making mistakes, but also about leaving at least one thing in your performance so that you can convey something.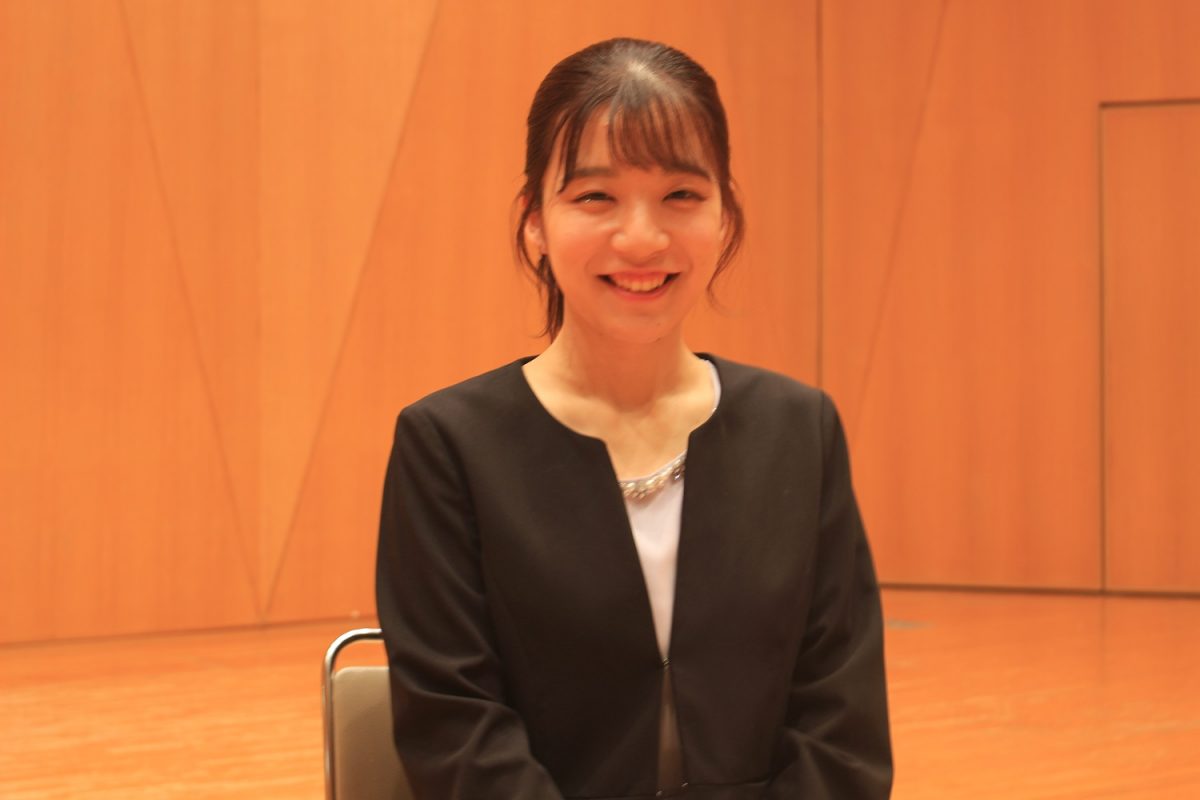 Please tell us the "Kisaki Raiiro" that this is different from other pianists!
Um ... (laughs) It's often said that the treble has a glittering shine, so that's it (Teru)
This time, you performed with Kanagawa Philharmonic Orchestra at the historic Kanagawa Prefectural Music Hall. What kind of feeling do you have?
I visited the music hall for the first time in the competition when I was 5th grade.rice field. Since then, I'm very happy because it's a place with longing and memories. And I'm really happy to be able to perform with the local orchestra I dreamed of in my hometown.
Please tell us about the Tchaikovsky Concerto No. 1 to be performed this time, the introduction of the song, and any highlights that you would like us to pay attention to.
In the first movement, I expressed joy and the joy of being able to co-star in this place if I compared it to myself.
The second movement seems to be able to be played while thinking about the past, such as the reminiscence part and the memories of the past.
The third movement is a lively song, so I think it seems that we can put in our determination and strong will for the future. I hope you enjoy it.
What is your future determination?
After I entered university, I have felt the harshness of the world, which is different from that of high school, such as the high level of the surroundings, but I want to push forward without losing it and take on new challenges. I think.
What is the source of the power that Mr. Kisaki is doing his best without losing now?
Many teachers are instructing me both inside and outside the school. I want to respond to that sincere guidance!
I have a strong feeling.
thank you!
When I heard the story, I was very impressed by the cute appearance that sometimes laughed and laughed while I felt a very strong will even though it was calm.
It was often said that the treble was brilliant, but it was exactly as Mr. Kisaki's image.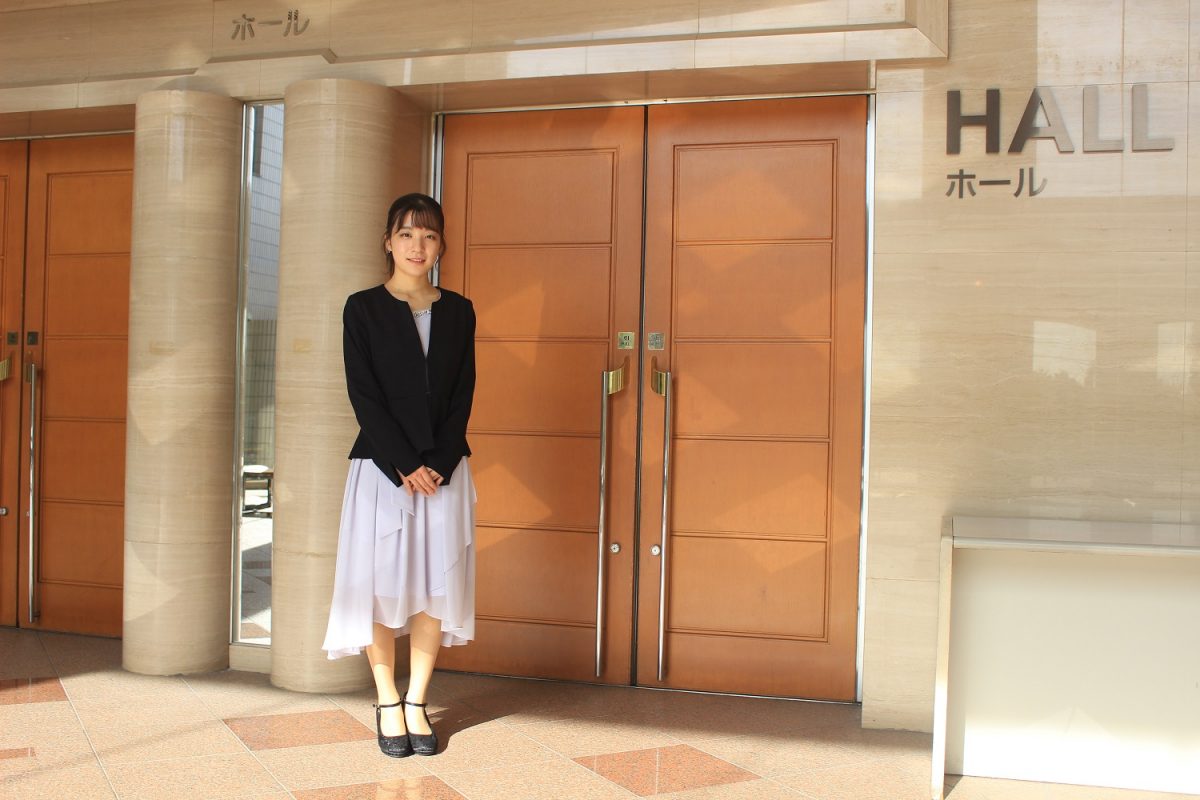 Please come and visit us at the "16th Fresh Concert".
Kanagawa Philharmonic Orchestra "16th FreshiYu Concert "
[Date] January 15, 2022 (Sat) 14:00 start
[Main Performance] Mozart / Overture from the opera "The Marriage of Figaro"
Reicha / Trombone Concerto No. 2 in A major
Prokofiev / Violin Concerto No. 1 in D major, Op.19
Tchaikovsky / Piano Concerto No. 1 in B flat minor Op.23
[Fee] General 3,000 yen Youth (25 years old or younger) 1,500 yen
[Subsidy] Japan Arts Council Grant Program
[Support] Classic Yokohama | All Japan Piano Instructors Association (Pitina)