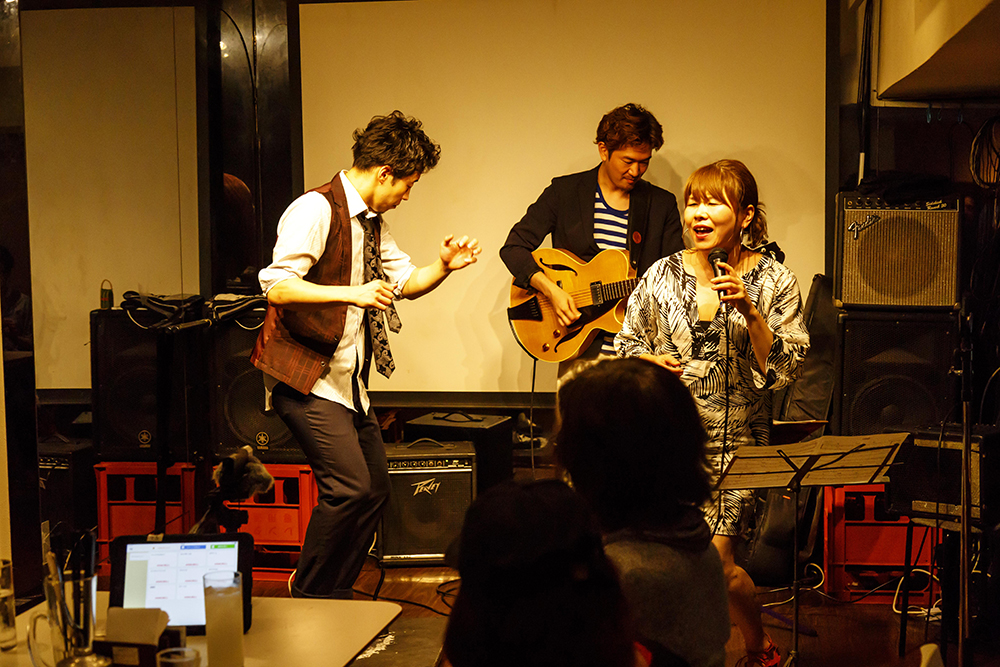 Every Wednesday night, "Magcal Night" authentic entertainment with sake ♡
(Please note that this page was created using Google's automatic translation service and understand that because of this, its translation may not necessarily be accurate.)
On June 13, 2018 (Wednesday), I went to the throwing money entertainment "10th Magcal Night" held in the Kannai area! Excitingly to see what kind of live you can see !! Before that, let's start with the introduction of "Magcal Night".
~ What are "Magcal" and "Magcal Night"?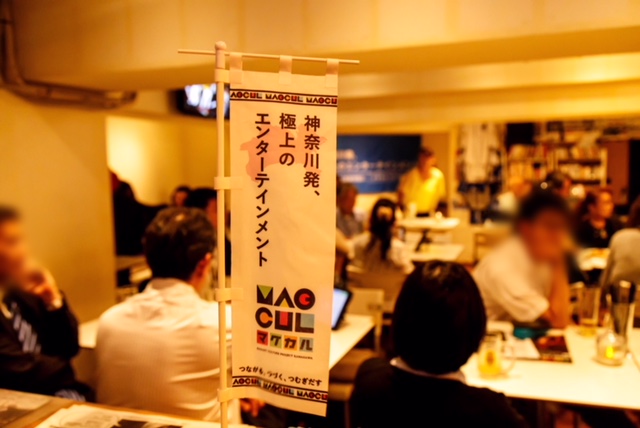 ■ MAGCUL
Abbreviation for "magnet culture". An initiative promoted by Kanagawa Prefecture to attract people with the charm of culture and art and create a lively area.
■ Magcal Night
Efforts to provide an entertainment space that you can easily enjoy while eating and drinking. You can enjoy various genres of entertainment on a weekly basis, such as stand-up comedy (*), which is currently attracting attention, jazz, which is indispensable for the music scene in Yokohama, and laughter, tale, and pantomime.
* A talk show that is mainstream in Europe and the United States, where you stand alone on the stage with a microphone in one hand and show off various topics with social satire while taking action.
[Overview of Magcal Night]
[Venue] Yokohama Ries
[Date] Every Wednesday, twice each day (19: 30- / 21: 00-no replacement)
[Cast] Japan Stand-Up Comedy Association, YOKOHAMA JAZZ EGGS, Yoshimoto Creative Agency
[Fee] Free admission (throwing money system / separate food and drink fee / one drink system)
* Half price for drinks (¥ 250) from 18:00 to 19:00 (until the end of August 2018)
I arrived at the venue "Yokohama Masuries" at just 19:30 at the start of the performance. Nice music is already playing from the basement
https://magcul.net/wp-content/uploads/2018/06/MagculNight_MG_5822-1024x822.jpg "alt =" "width =" 1024 "height =" 822 "/>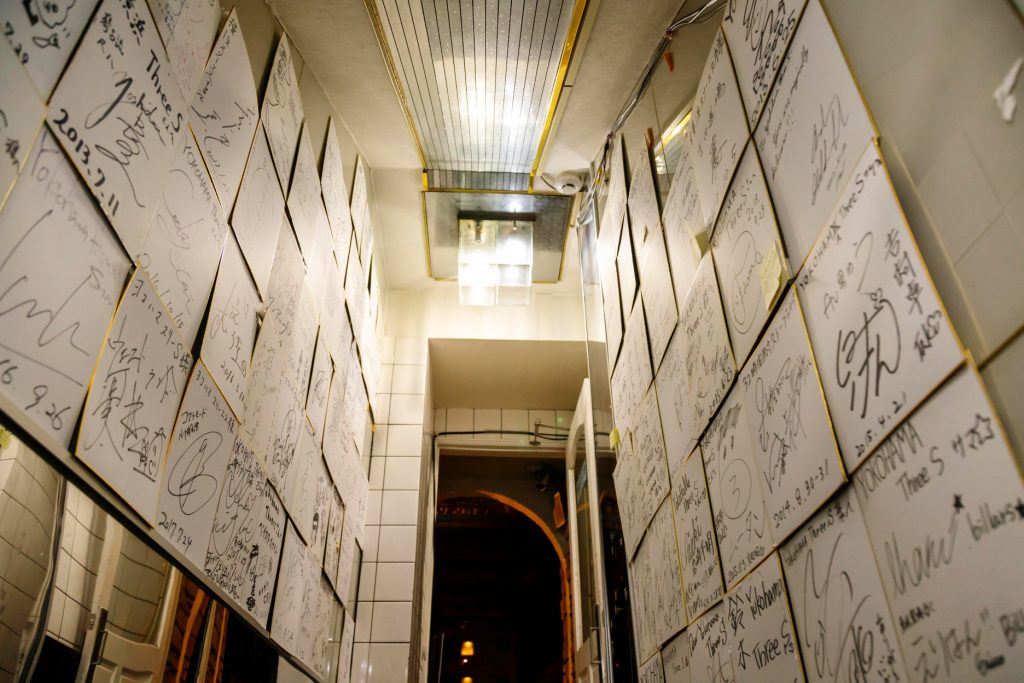 The walls of the stairs leading to the venue are full of colored paper from those who performed live!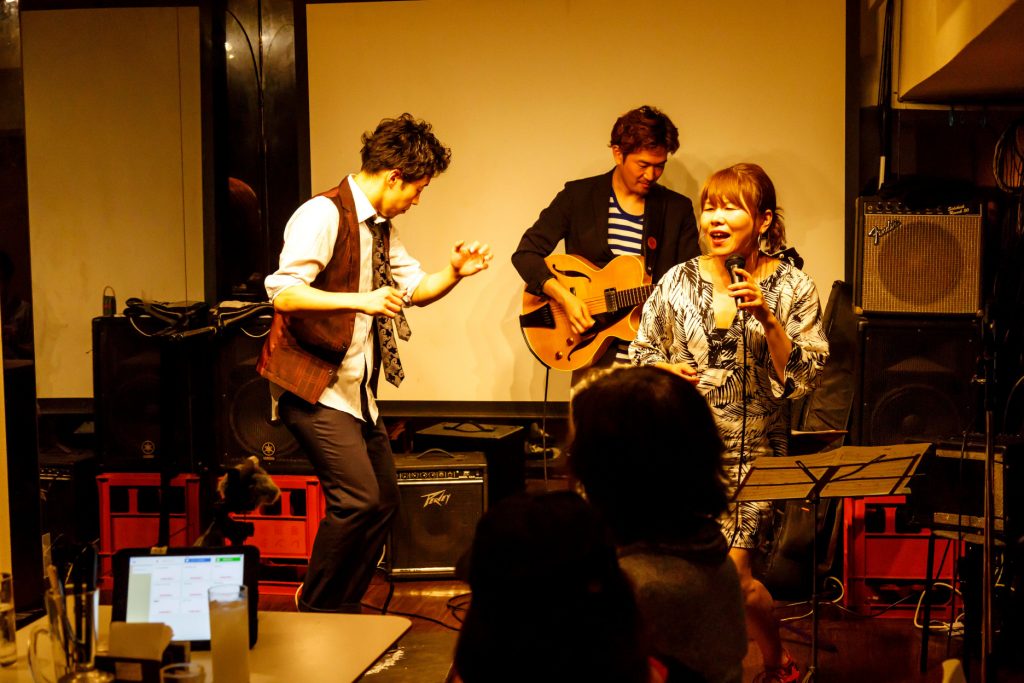 June 13th (Wednesday) is the performance day of "JAZZ TAP TRIO". The performers are Shiori Fukuyama (vocals), Goro Inagaki (guitar), and Tansei (tamp dance). * Mr. Fukuyama and Mr. Inagaki are members of "YOKOHAMA JAZZ EGGS".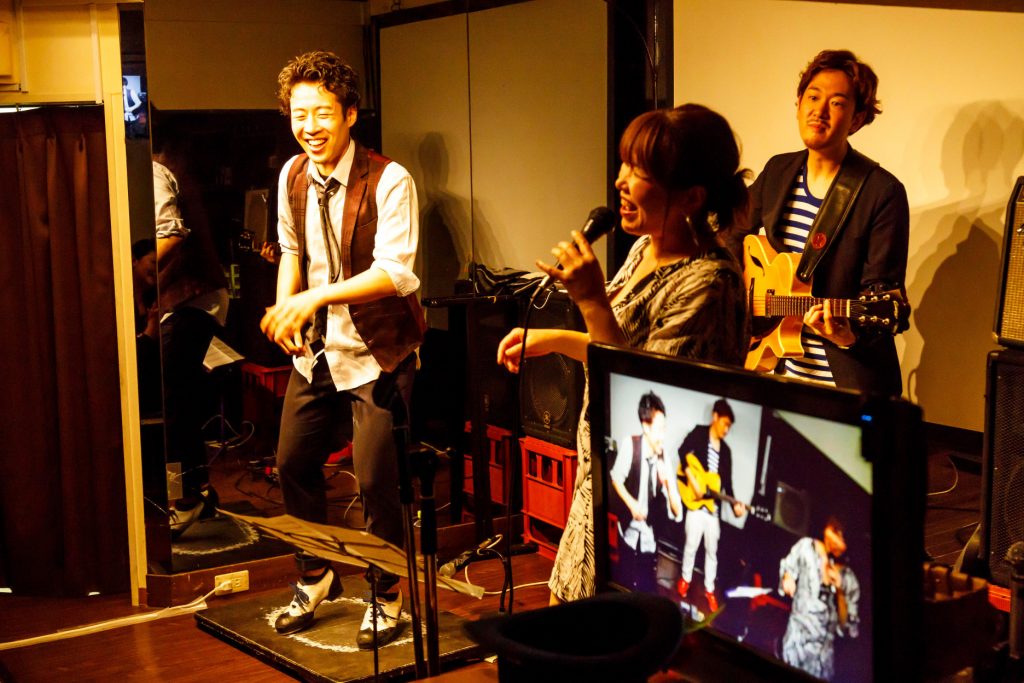 First of all, I was surprised that the breath of the three performers was perfect! The performance is fun with Aun's breathing, and the audience can understand it because the stage is near. The whole venue became one, and it was a cozy live with a smile.
cul.net/wp-content/uploads/2018/07/MagculNight_MG_5873-1024x683.jpg "alt =" "width =" 1024 "height =" 683 "/>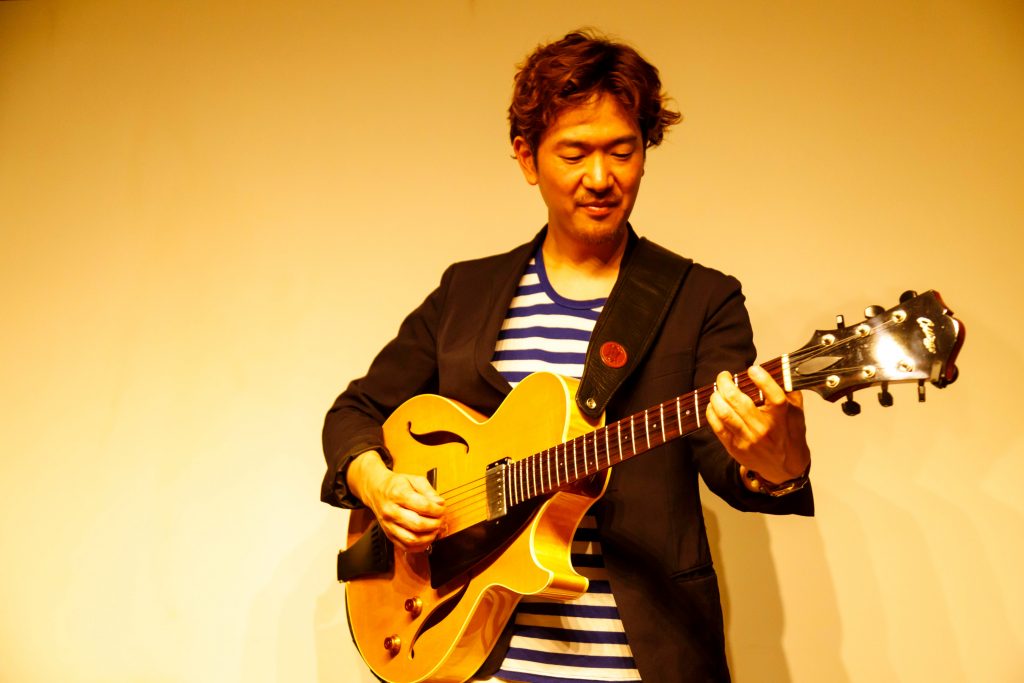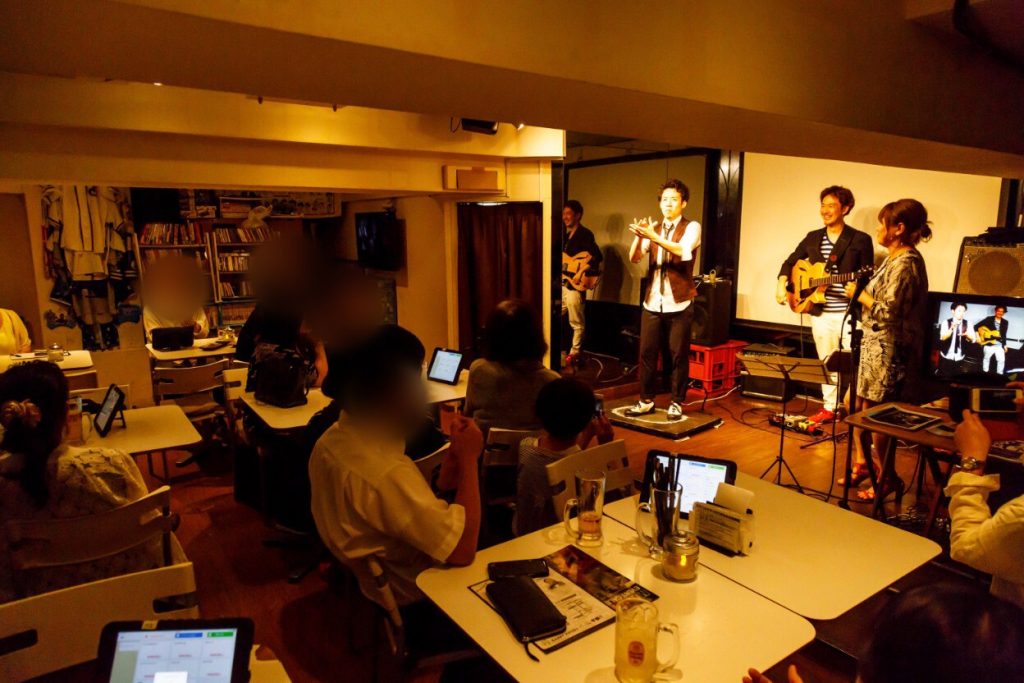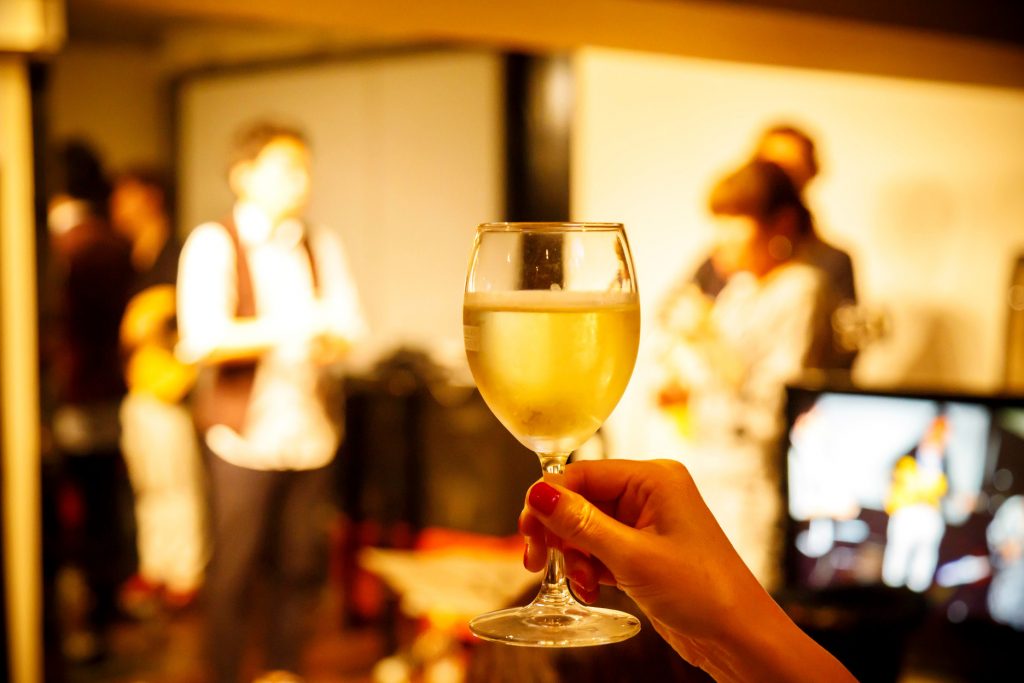 After all, the attraction is that you can enjoy a live concert while drinking alcohol. Tiredness will be blown away ☆
The live set list from 19:30 includes Carole King's "I Feel The Earth Move" and Antonio Carlos Jobim's "ONE". NOTE SAMBA "etc. The songs that everyone has heard continue, and everyone at the venue is also enthusiastic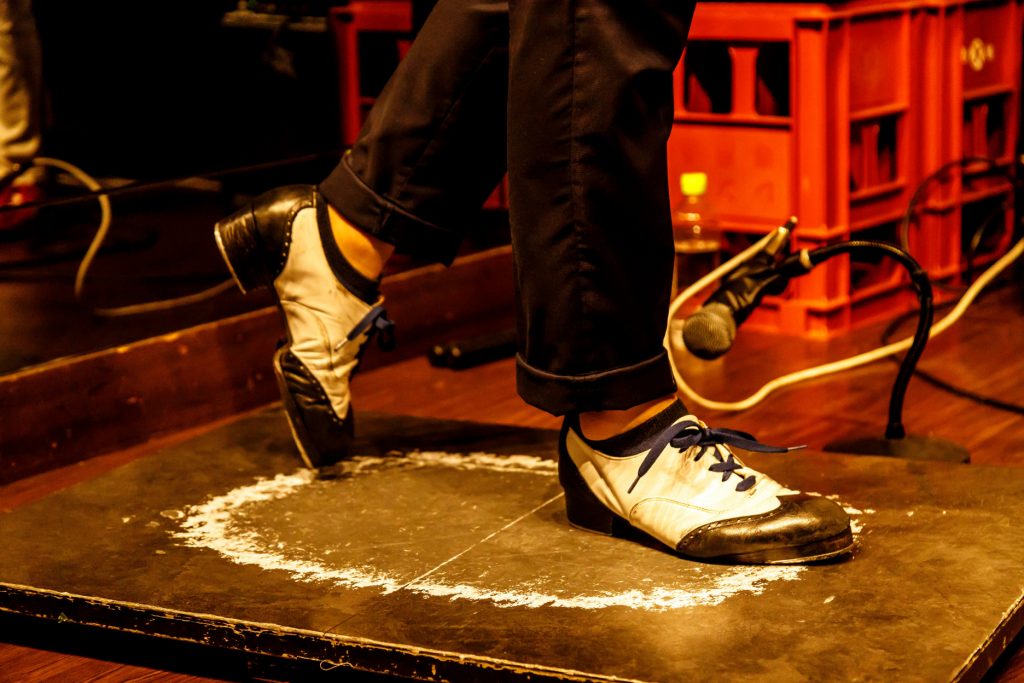 It's a collaboration between jazz and tap dance, which I rarely see, but I can see each other's individuality.I blended in with things and was naturally drawn into the wonderful performance. In addition to tap dancing, Tansei uses his whole body as percussion to take the rhythm, sometimes getting down to the audience and ringing the chairs and shelves at the venue. I was surprised when I came in front of me! !!
You can see the full-scale entertainment of the three Americans up close, and you can also feel the happy facial expressions and sweat of each of them.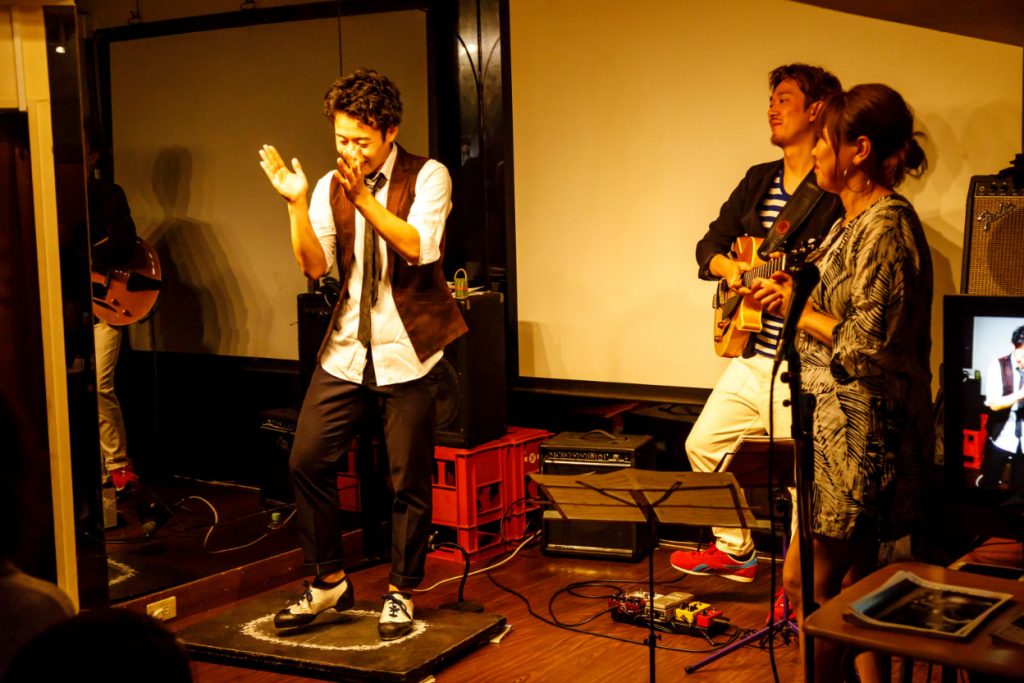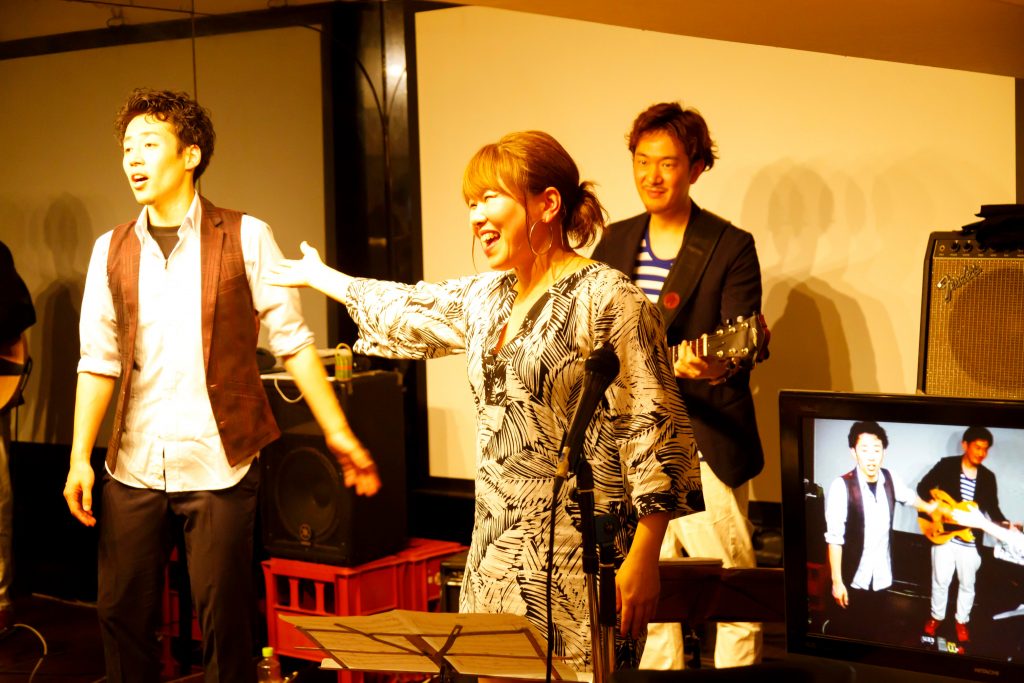 The live is a "throwing money" system. Throwing money is a system that pays performers only for what they think they enjoyed watching the performance, and is performed in street performances. This time, after the stage, vocalist Fukuyama went around the venue with a hat. As much as I enjoyed it, I put "feelings" into the hat ♡ Thank you for a wonderful time!
[Interview with performers]
After the live, we interviewed about the performance at "Magcal Night". Despite your tiredness, smile from beginning to endPlease enjoy the live voice of "JAZZ TAP TRIO" who responded kindly!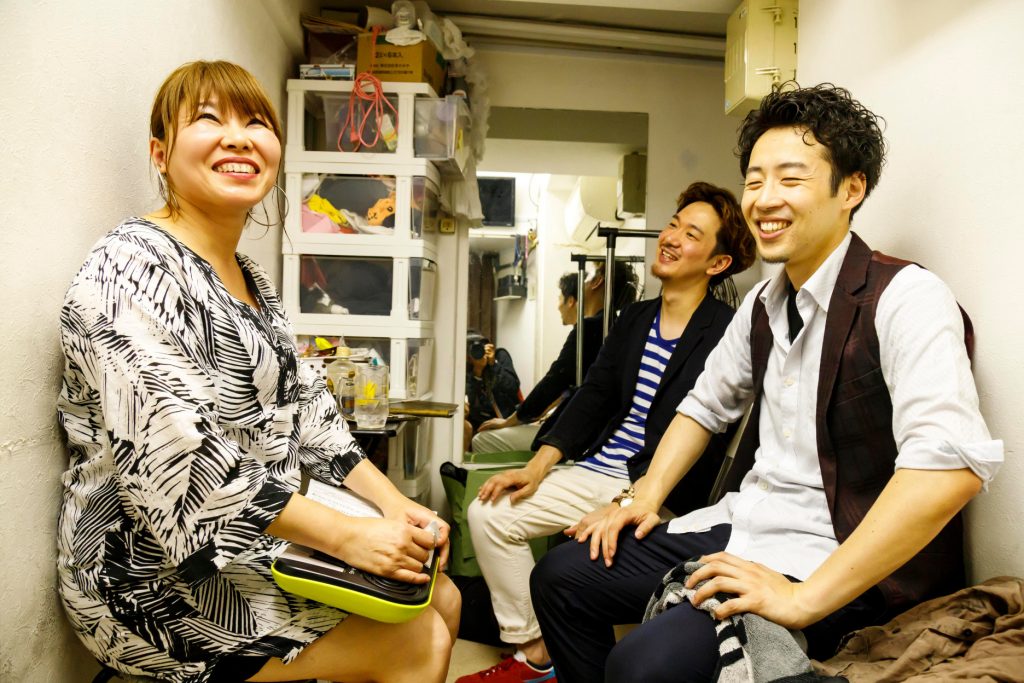 From the left, Shiori Fukuyama (vocals), Goro Inagaki (guitar), and Tansei (tap dance).
■ How was your performance at "Magcal Night"?
Fukuyama: At "Magcal Night," there are many customers who don't usually listen to jazz, and those people feel free to drop in and enjoy themselves on their way home from work. We also have a wonderful feeling of tension that is different from when we perform at a jazz club, and we are very happy to perform.
■ How was the session with three people this time?
Everyone: It was a lot of fun! !!
Fukuyama: Jazz and tap dance sessions are rare, and Mr. Tansei made the atmosphere lively, and it was a very fun and wonderful session!
■ How was the reaction of the audience?
Fukuyama: The stage was close to the audience seats, and Mr. Tansei's dynamic performance made the venue even more exciting, and the atmosphere was very nice.
Inaoka: During the performance, you can see the facial expressions of the customers and the reaction is directly transmitted, so that's what I like.
Tansei: I use not only tap dance but also "body percussion" that uses the whole body to express comprehensive entertainment that is fused with music, so I'm glad that the audience will be excited by my performance.
■ What kind of activities do you want to do at "Magcal Night" in the future?
Fukuyama: "YOKOHAMA JAZZ E" for "Magcal Night"From "GGS", there are groups with various variations such as different combinations of musical instruments and different numbers of people, so even if there are customers, I think that you can enjoy it in various patterns.
Inaoka: I think "Magcal Night" is a valuable place where people from different fields can have sessions across barriers, so I would like to continue participating.
Even if I was interested in jazz, I felt that the threshold was high. If there is a place where you can enjoy jazz casually like "Magcal Night", the appeal of jazz will spread to more people. I was also energized by the wonderful music and dance this evening.
In addition to jazz, you can enjoy various genres of entertainment such as comedy and stand-up comedy on a weekly basis at "Magcal Night". Why don't you visit the venue next Wednesday? (Please check here for each program.)
Live events, charter and banquets in Yokohama and Kannai are Yokohama Ries. Events can be held free of charge! You can enjoy various events while drinking and eating.
Live events, charter and banquets in Yokohama are Yokohama Ries! !!
● Events can be held free of charge!
● There is a banquet course by a former restaurant chef!
Address

4-45 Otamachi, Naka-ku, Yokohama-shi, Kanagawa Daiichi Kokusai Building B1F

TEL

045-662-5255

Business Hour

18: 00-00: 00 / [Regular holiday] Irregular holidays <Night> Mon-Sun Start time changes depending on the event-Basic 24:00 * End time may change depending on the event

Credit Card

Yes (VISA, MASTERCard, JCB)

Parking Area

Nothing

Smoking

Smoking seats available

Private Room

Nothing

Seat type

Table seat

Drink

Beer, wine, sparkling wine, cocktails, soft drinks

Reserved

Yes
Map