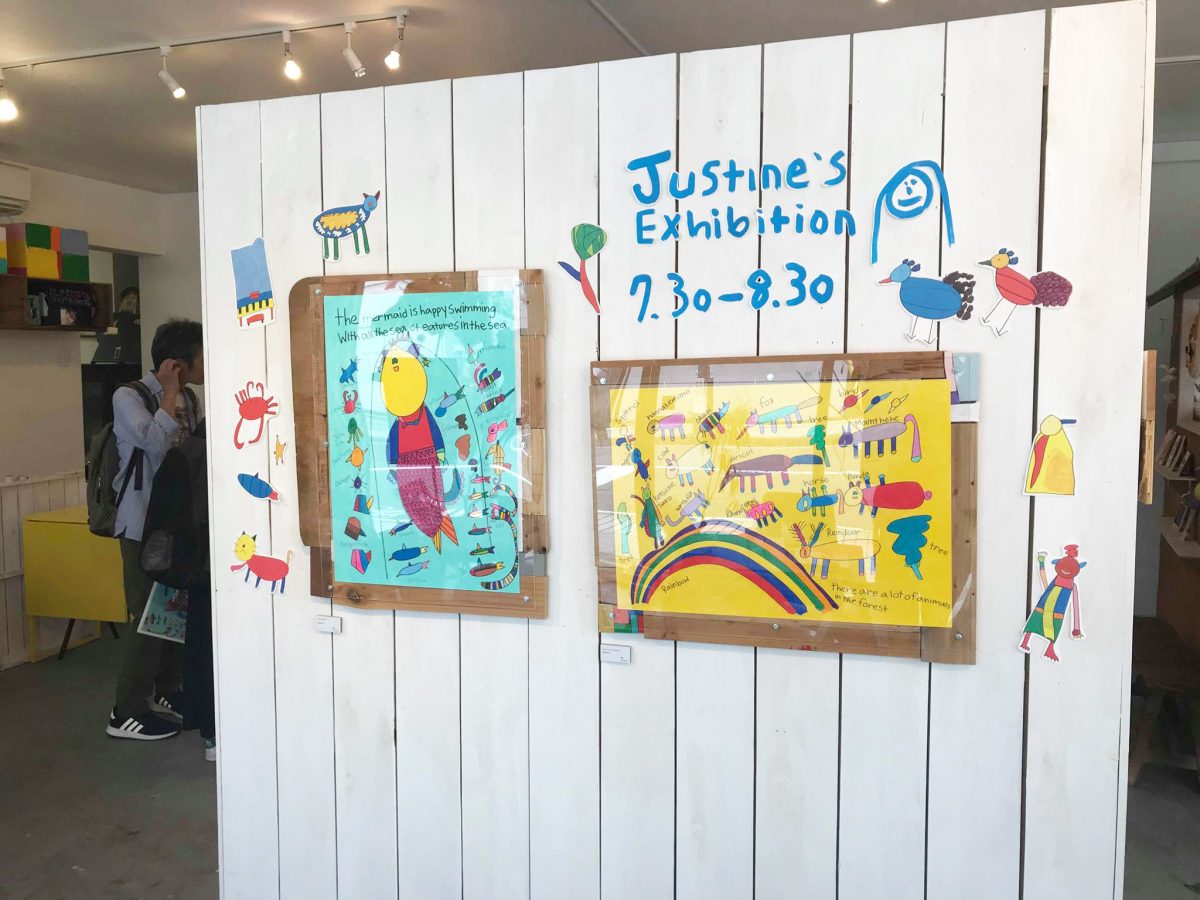 Kanagawa Gallery Walk
File.9 GALLERY COOCA
Shino Yamamoto (Galerie Watts)
A colorful and cute picture in the flyer I happened to see. Sea creatures are drawn around a mysterious girl on a light blue background. "Hmm? I observed it in a free assignment during the summer vacation," suddenly recalled memories of long ago. . The venue was GALLERY COOCA in Hiratsuka, which I saw for the first time.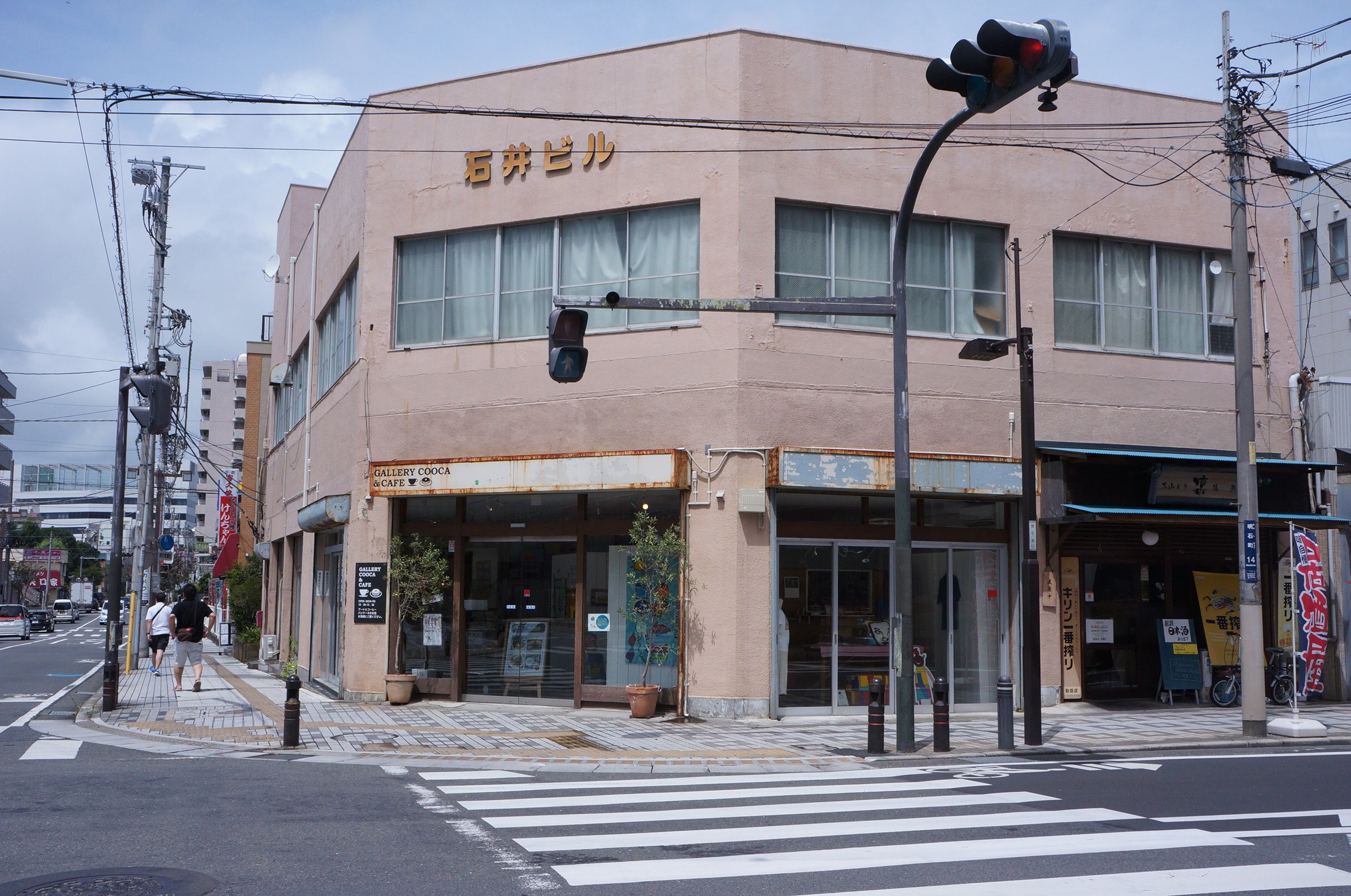 After passing through the shopping street at the west exit of Hiratsuka Station, what is it? "Cool!"

When you enter the entrance with a retro feeling, you will find a rustic modern fashionable cafe. There is a counter in the back.
And the other side of the white panel is the gallery space. There was a row of light paintings that drew me here.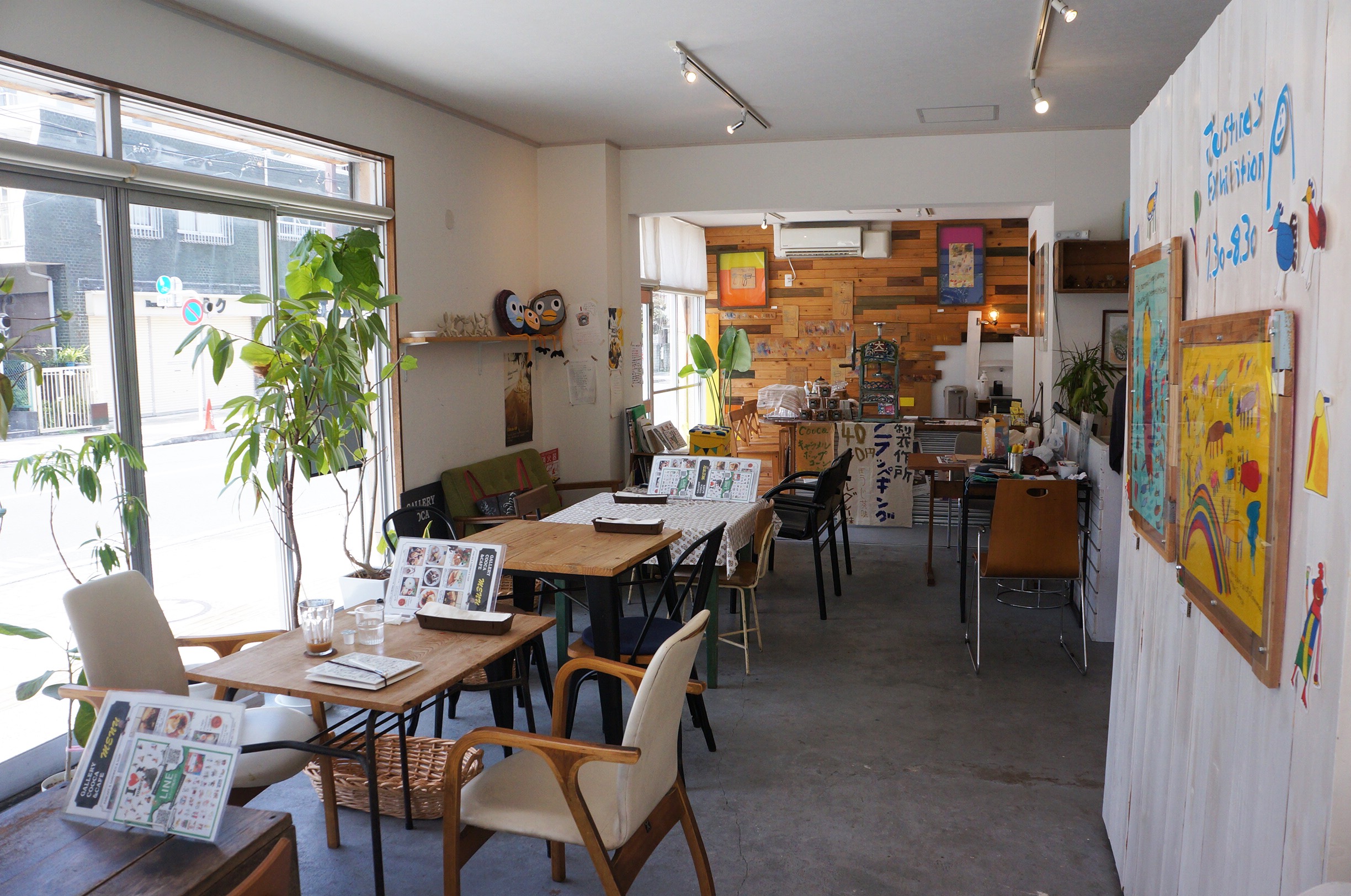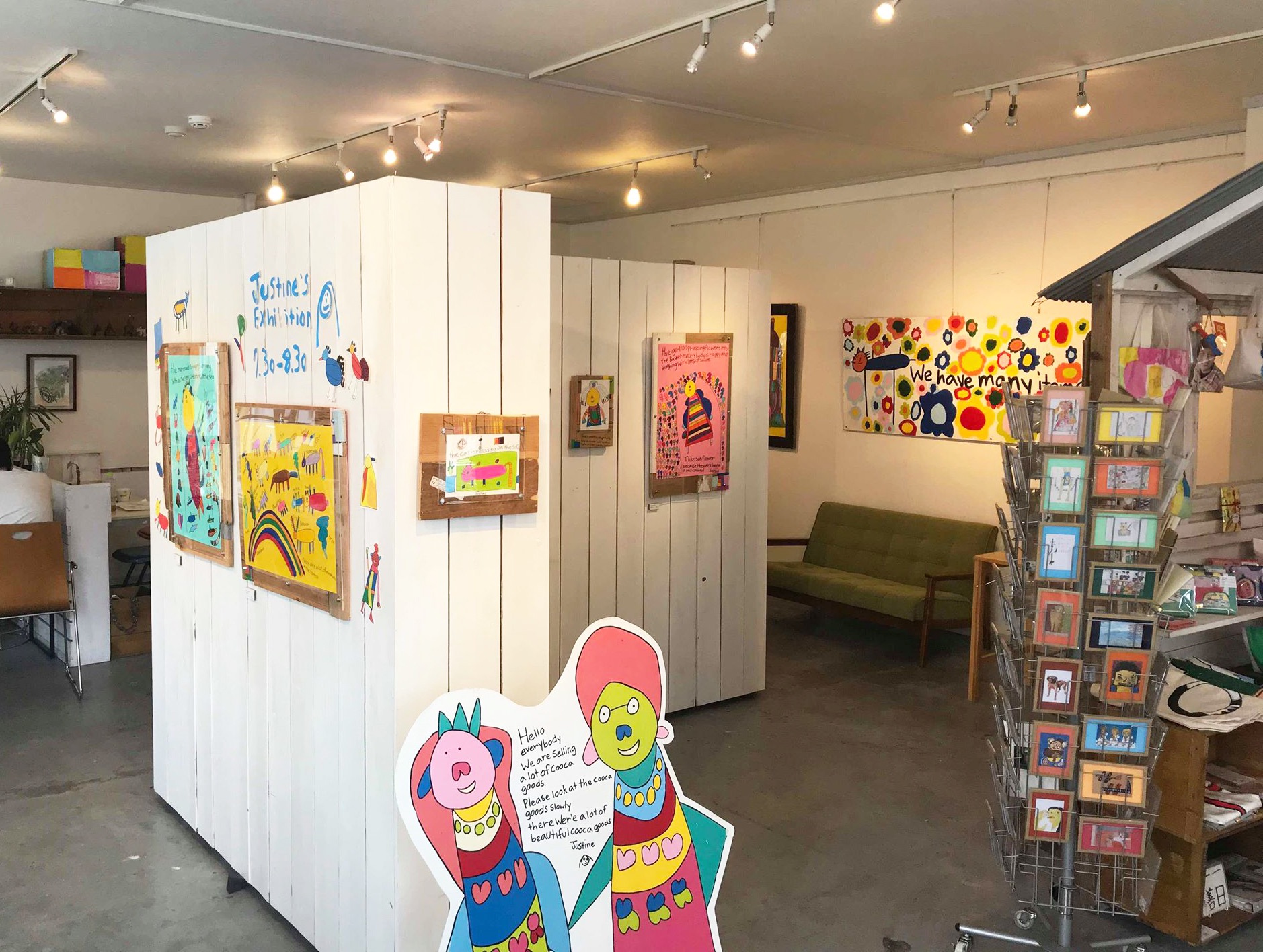 Justine's cute drawings, which capture the hearts of people of all ages, have been incorporated into company designs such as cosmetic packages and T-shirts.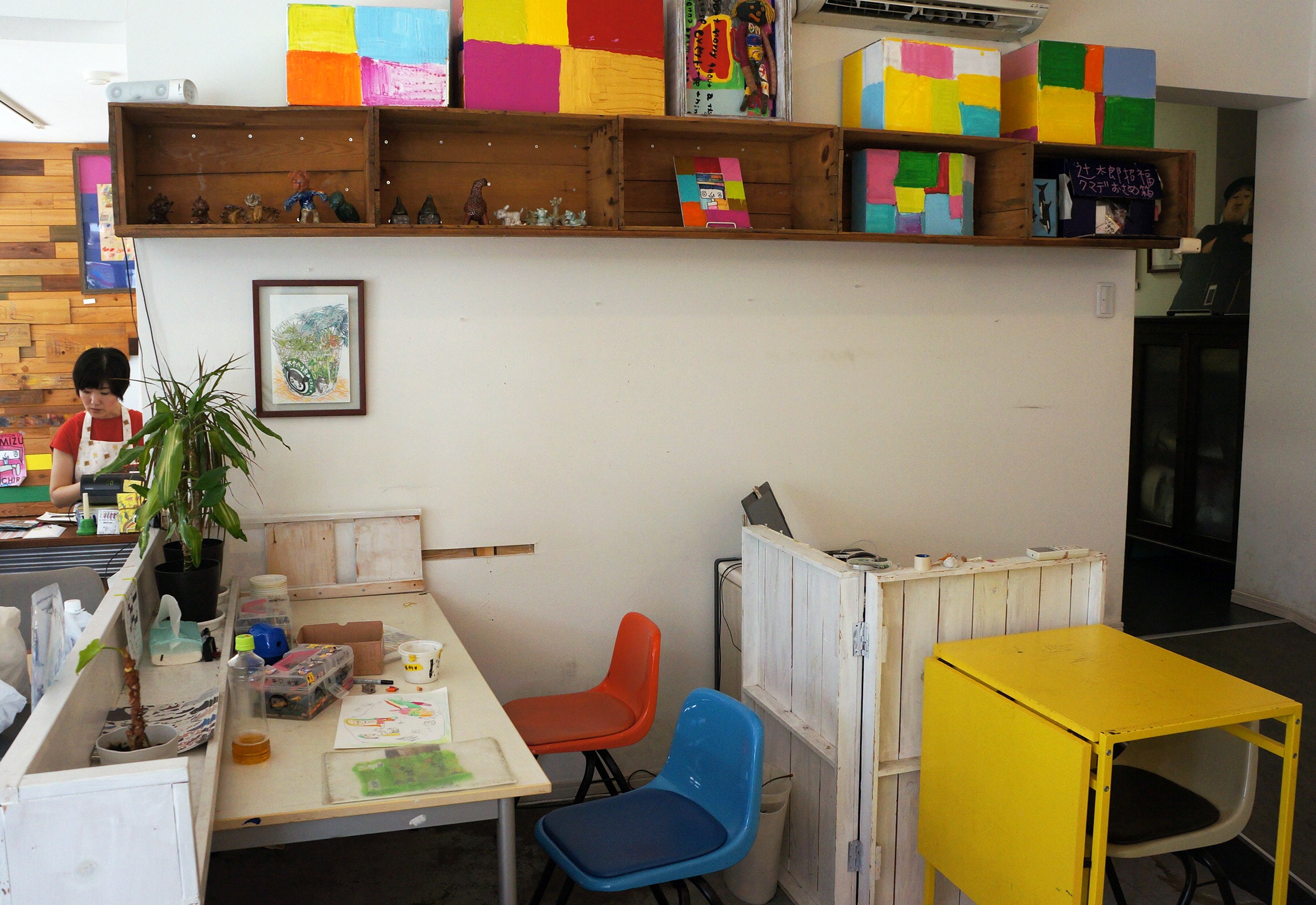 Well, in one corner of the gallery, there is a corner where artists can work, and drawing paper and paints are spread out today.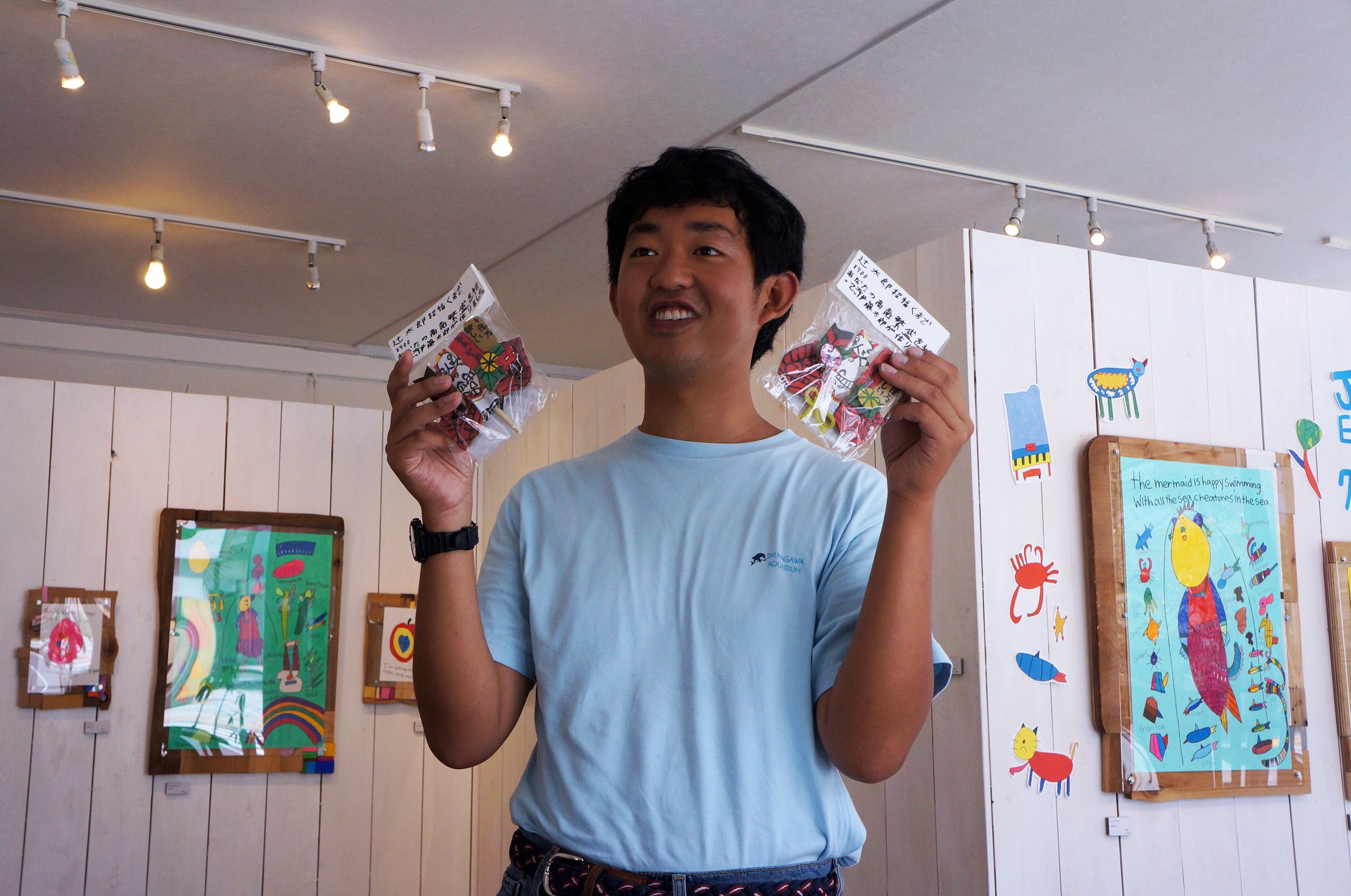 Then, suddenly, a man appeared and said, "Excuse me!" He spoke at a speed without stumbling, ending with the powerful words, "Your wish will definitely come true!"
His pen name is Taro Ito, also known as Taro Tsuji. He is one of Kuka's artists after all. Mr. Taro Tsuji is good at memorizing and making many of the same things.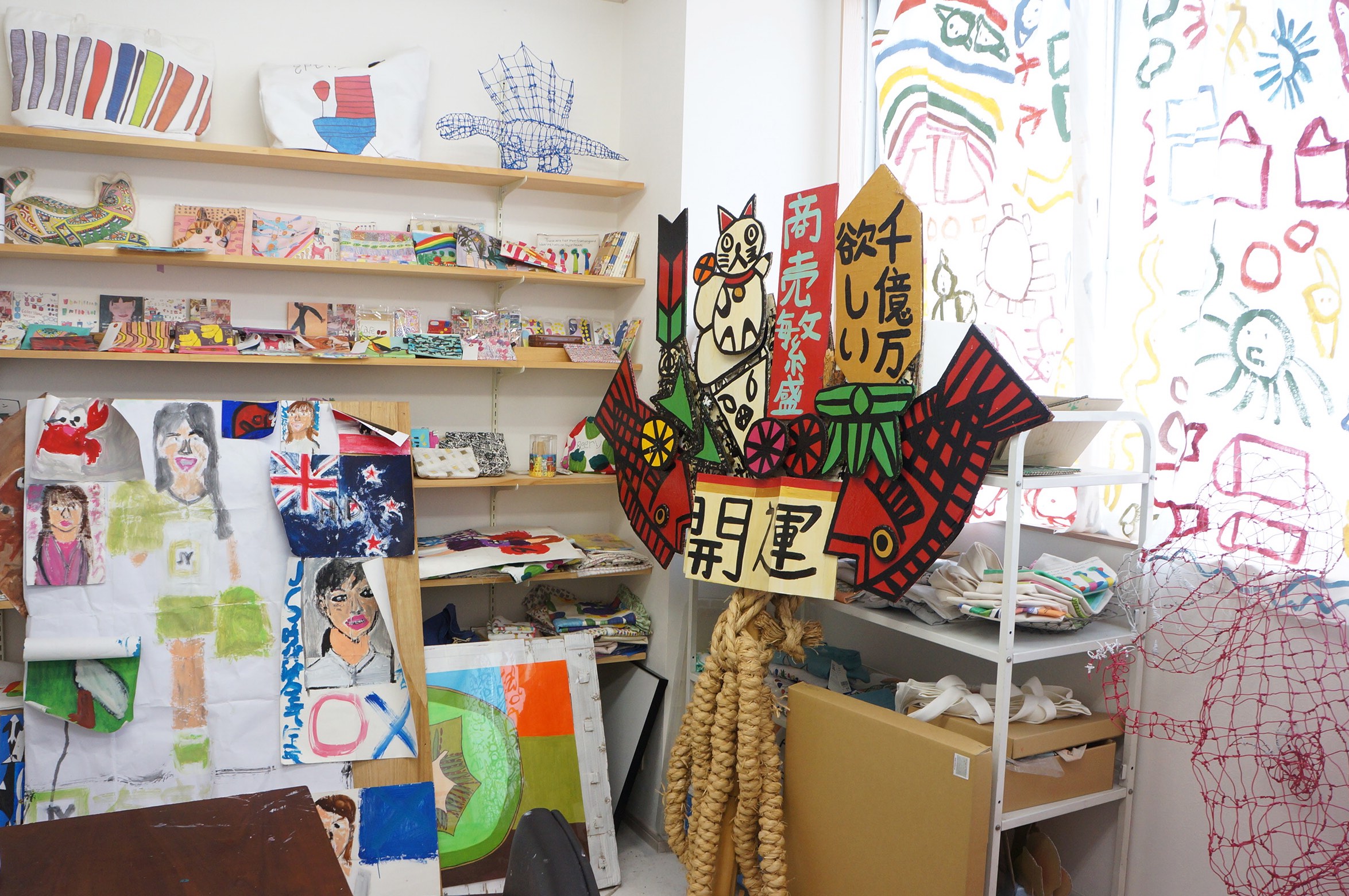 Even such a big version of Kumade. A certain IT company says that there will be an order at the end of the year, so it's a big deal.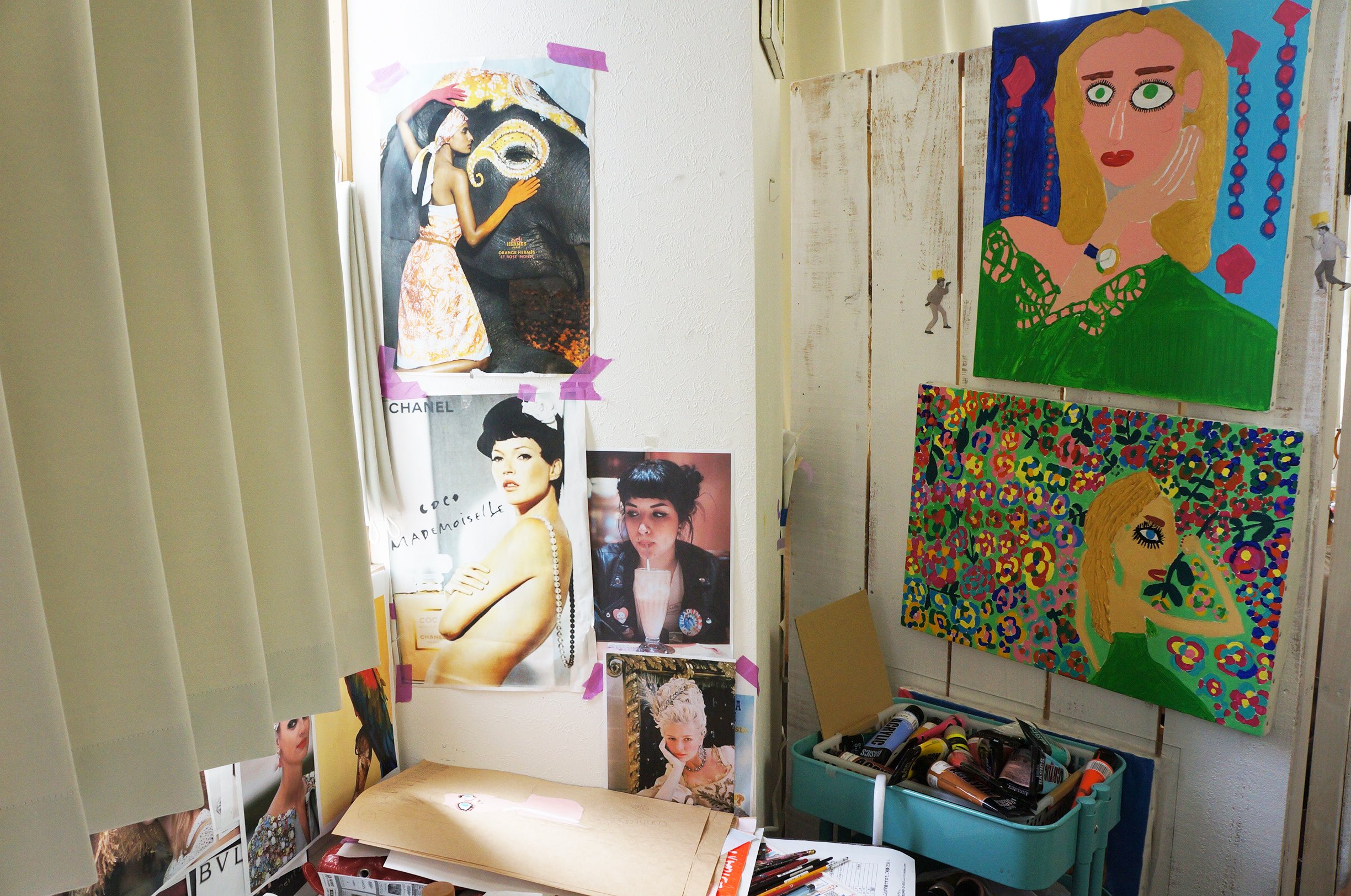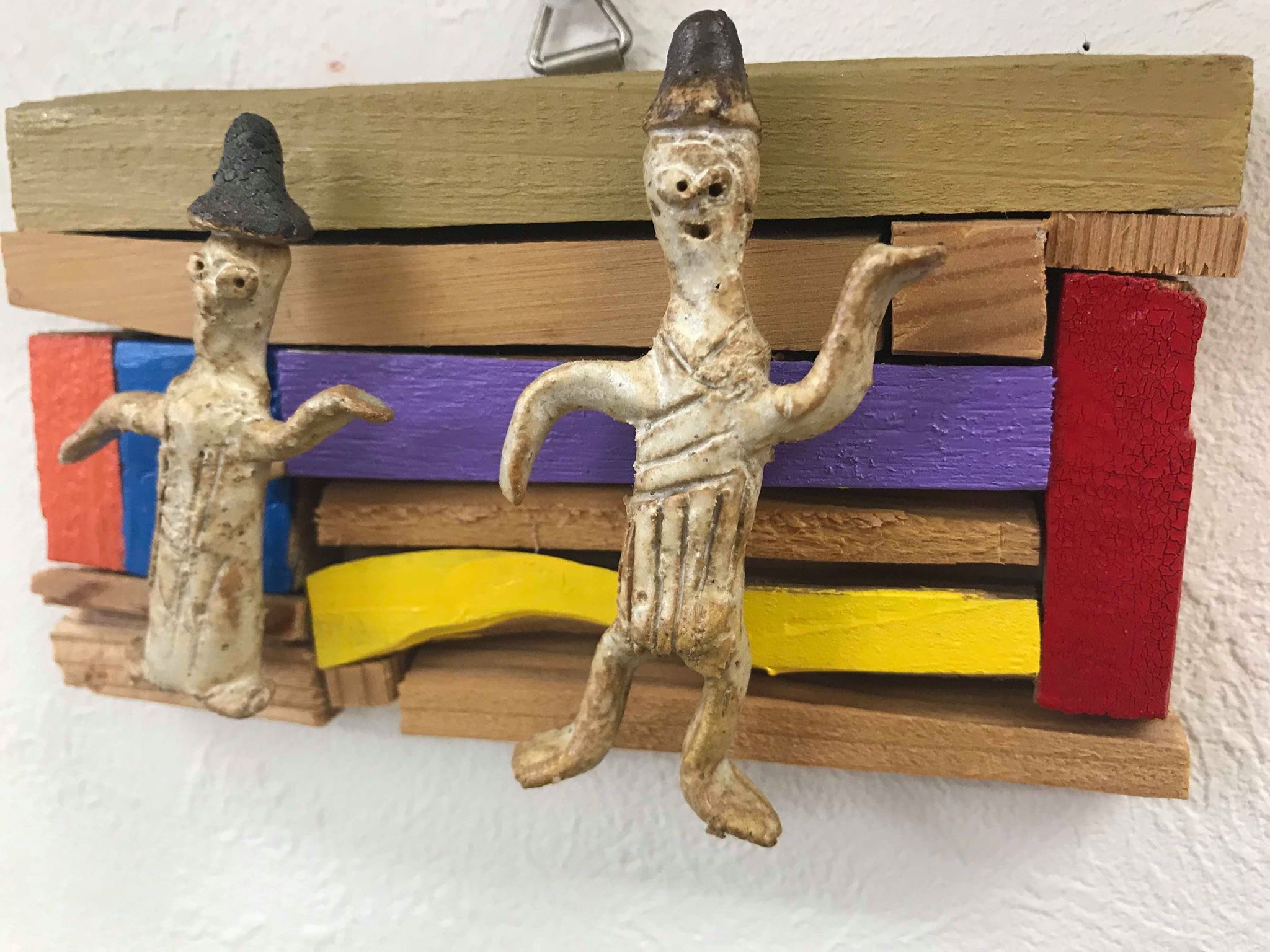 There are many other unique artists at KUKA, such as those who put pin-ups of models and actresses on the wall of their desks to create a lot of beautiful women, those who create weak-looking figures full of loose moods, and those who are good at performances. is said to belong to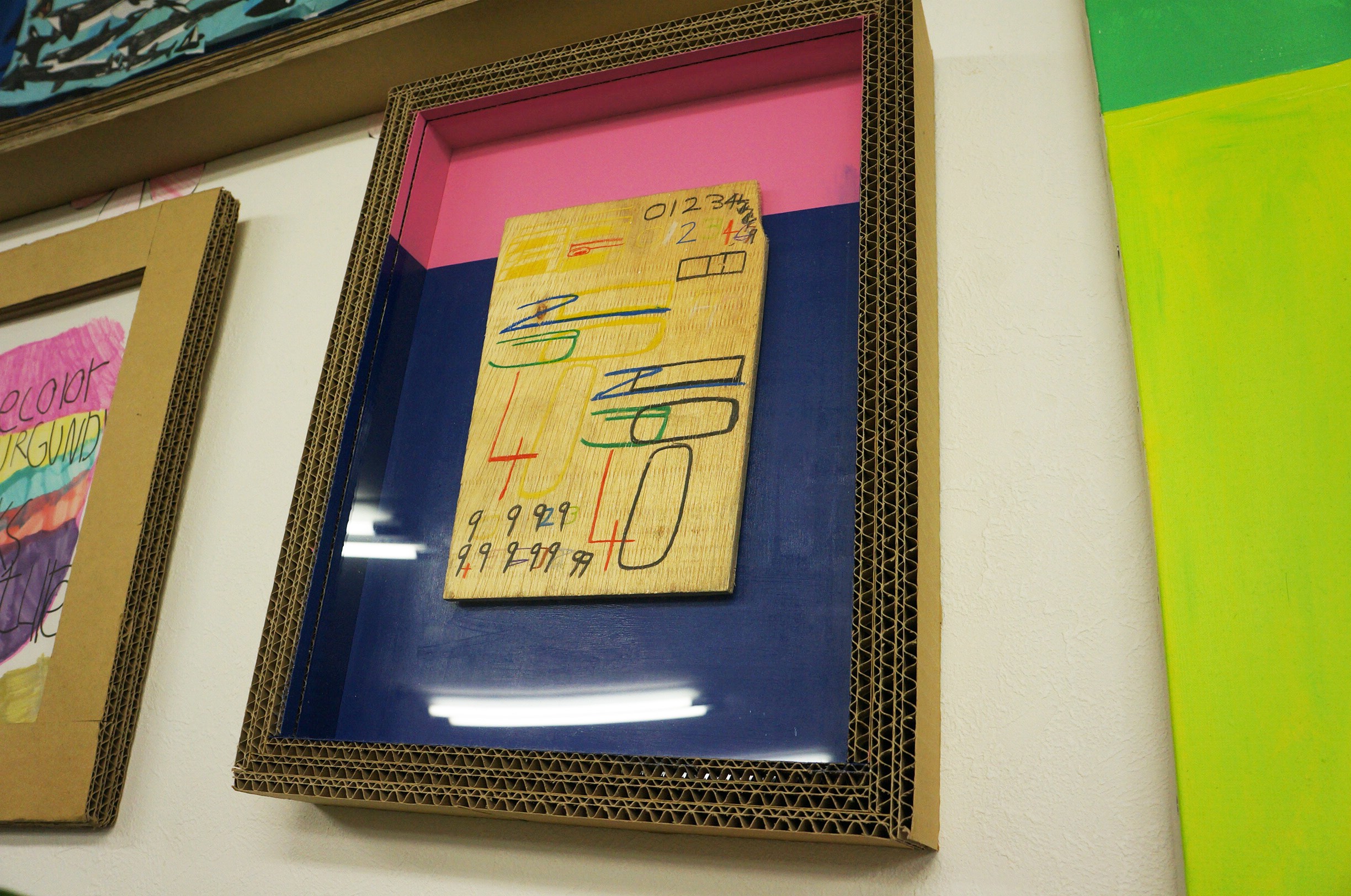 "Kuka is an atelier for people with disabilities," says Kitazawa.
"Here, we aim for people to be able to do their job properly and play an active role in what they want to do and what they are good at."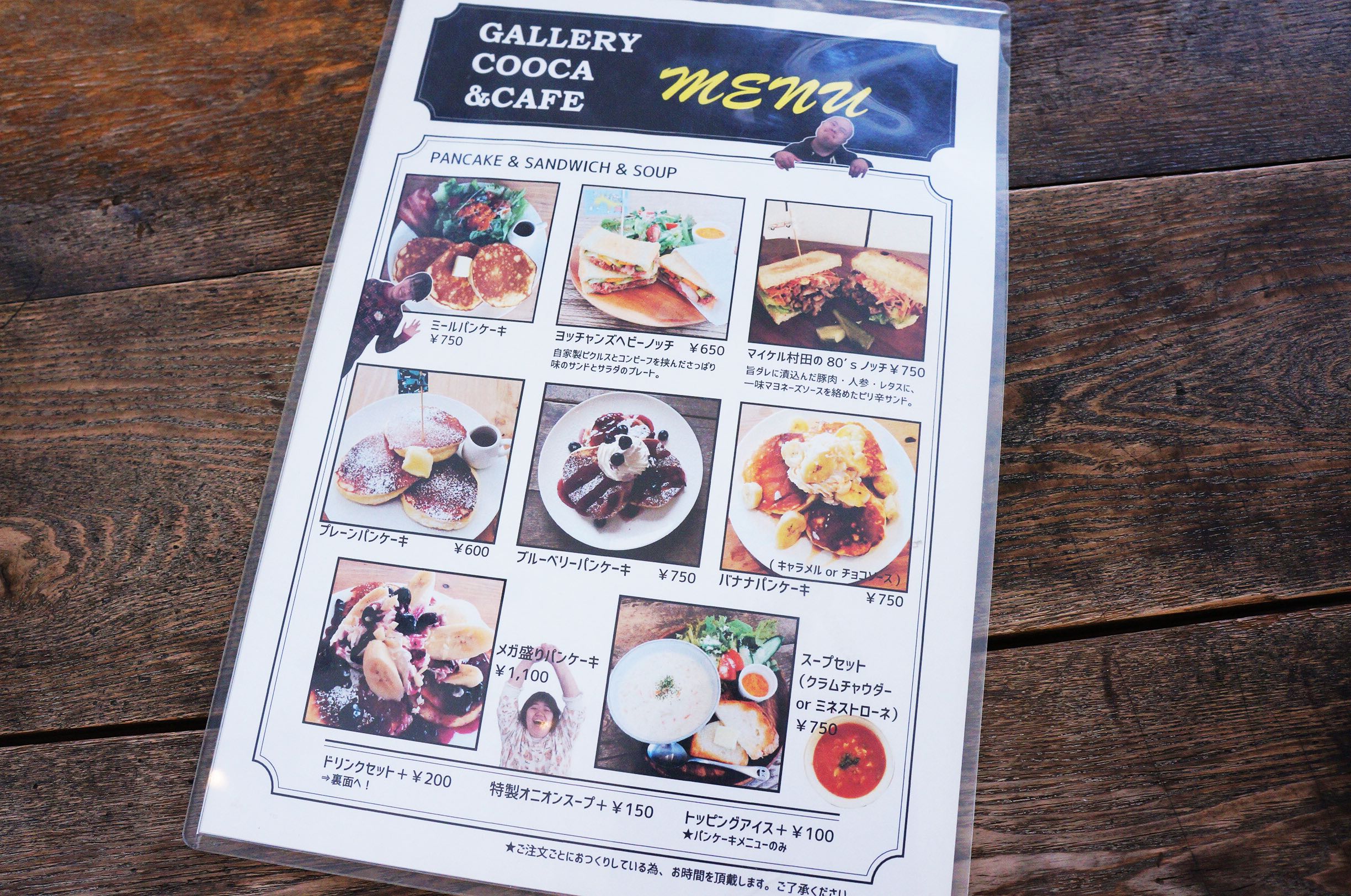 People who are good at cooking are active in cafes. "At first, we only had sandwiches, but there were individual differences in the way the sauce was applied. We realized that it would be difficult for everyone to be consistent, so we added pancakes, which are easy to make with the same gram, to the menu."
The sandwich is decorated with a flag of Kuka artist's painting, which is also fashionable.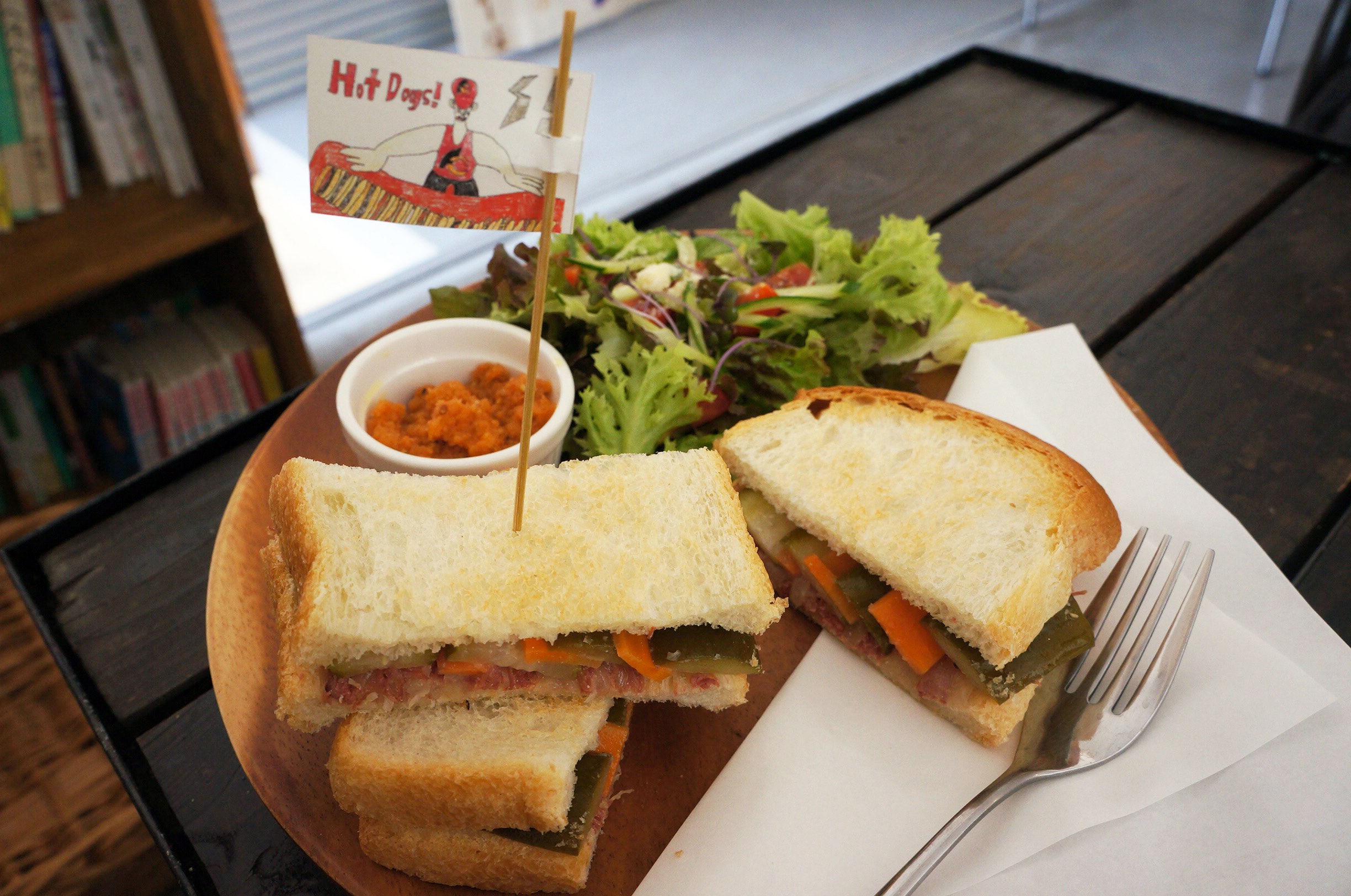 Looking at how office workers and neighbors come in casually, you can see that they are familiar with the city.
I thought that it was because of the design power of Kuka's staff, but I found out that many of the staff, including Mr. Kitazawa, graduated from art colleges and design fields.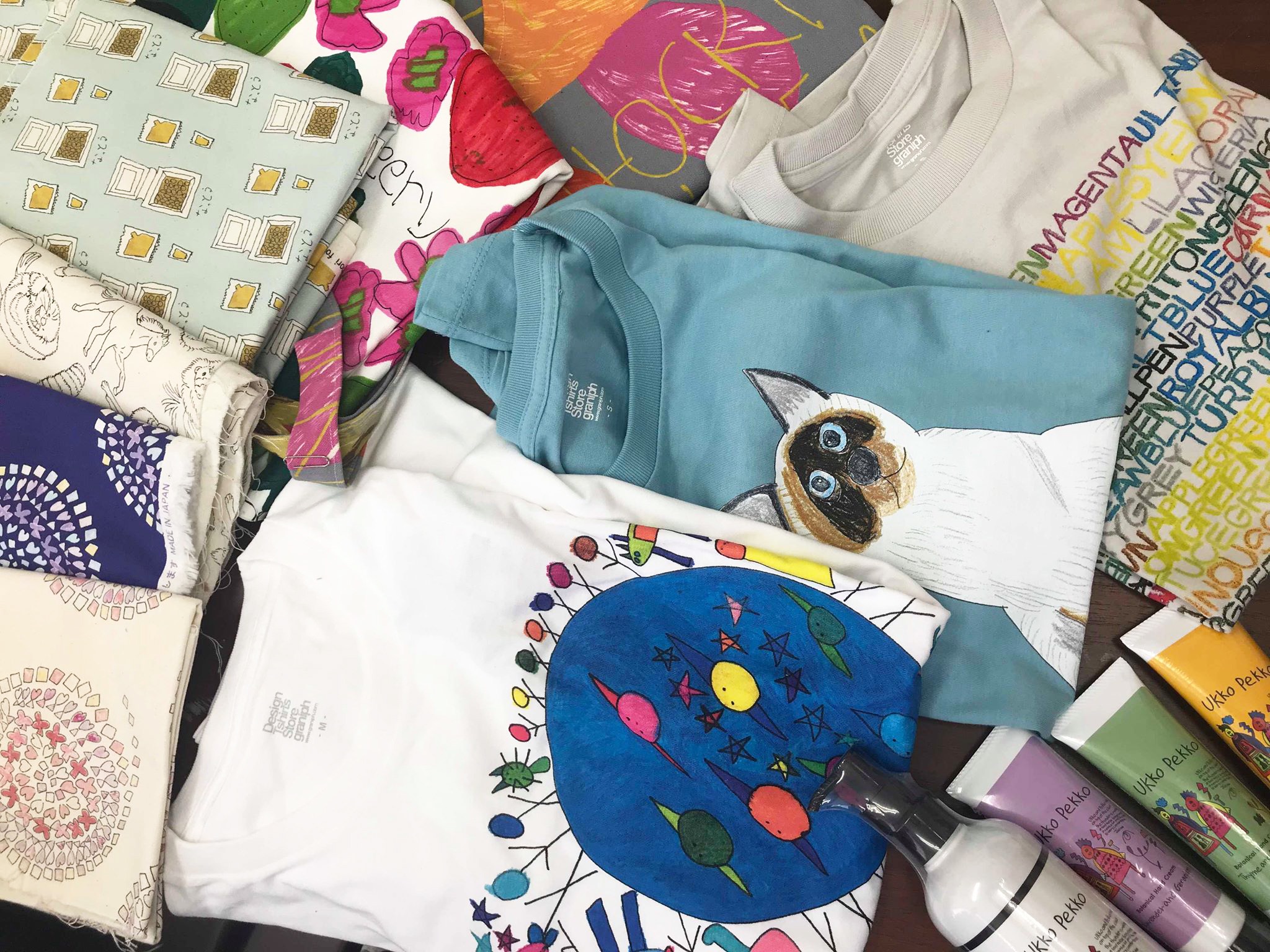 Mr. Kitazawa and other Kuka staff think about exits, such as design licenses, puppet shows, and live performances, and it seems that there are more places to connect with society.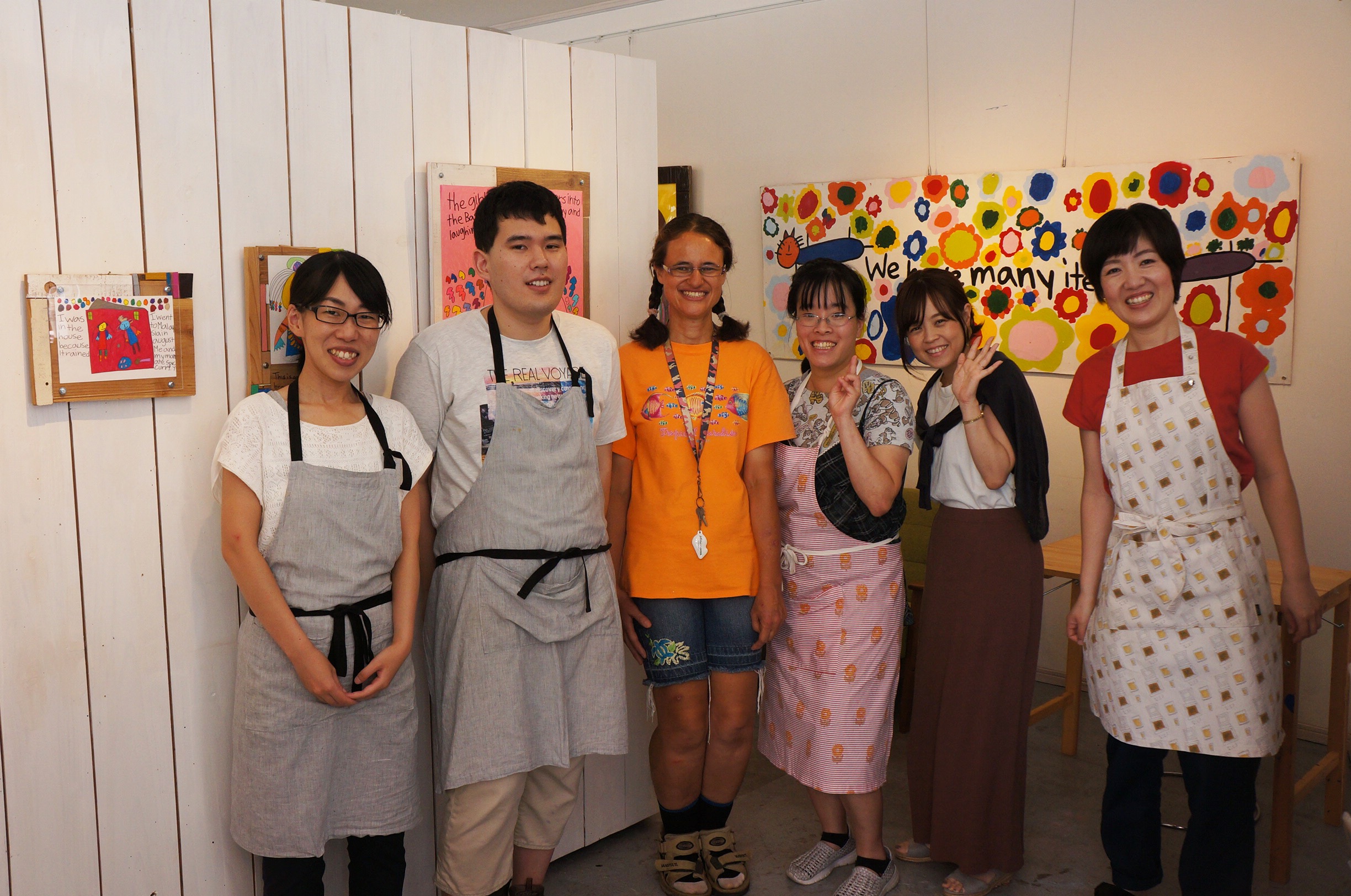 * Justine is in the middle, and Kitazawa is second from the right.
"What we Kuka staff are good at is finding and bringing out the interesting things and wonderful personalities of people that people around them haven't paid attention to," says Kitazawa.
Like anyone with or without a handicap, when your individuality is noticed, it leads to self-affirmation. Sayaka Yokomizo, who was not good at communicating with others, won the highest award in 2007 at a handmade picture book contest sponsored by Zushi City. From there, his heart gradually opened up, and in 2017 he was appointed by the Ministry of Education, Culture, Sports, Science and Technology as a special support ambassador for the promotion of lifelong education for people with disabilities.
Mr. Yokomizo's works have so many characters that it is easy to say that he is good at kamishibai, where he uses different voices for many different roles. Don't miss it.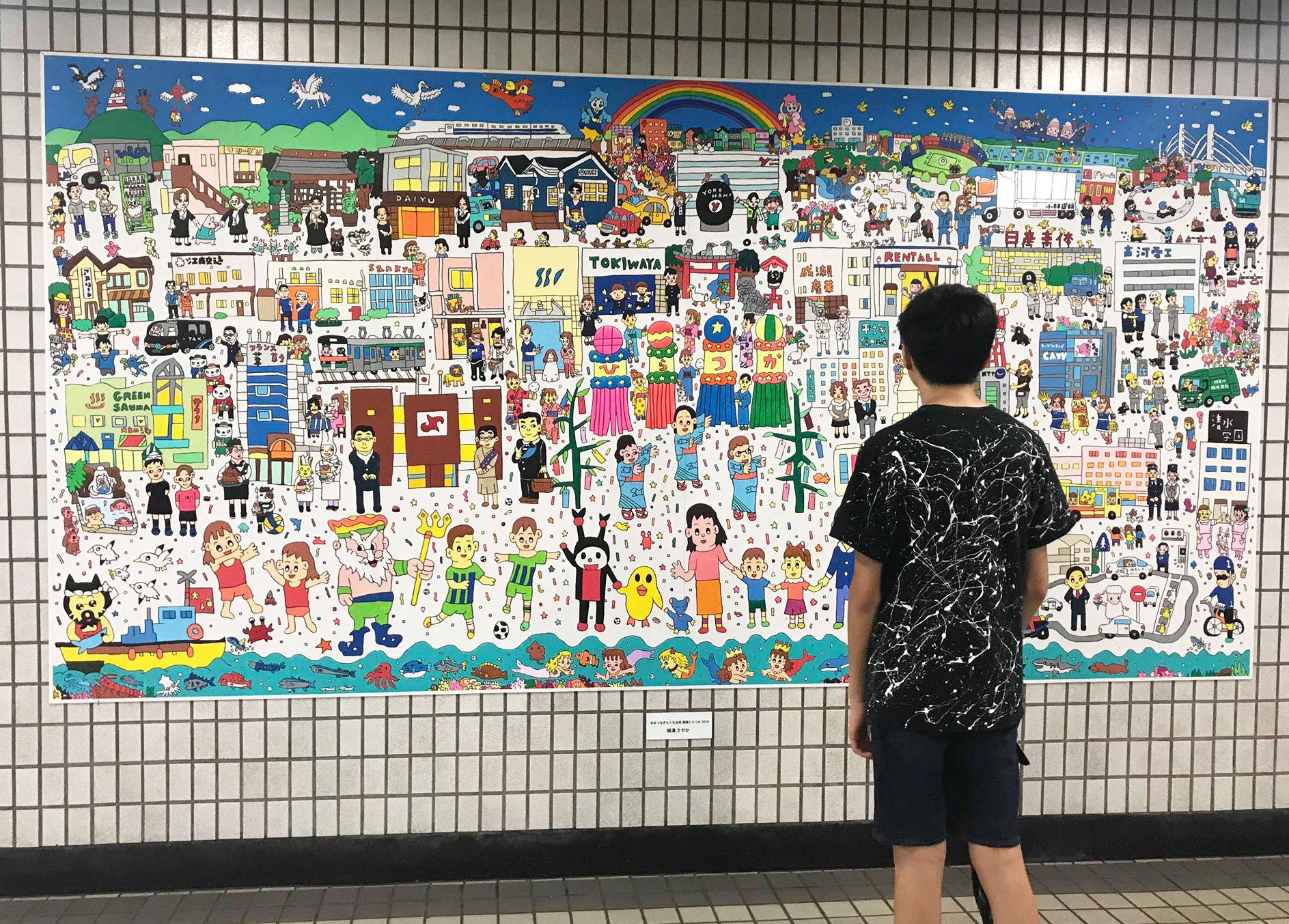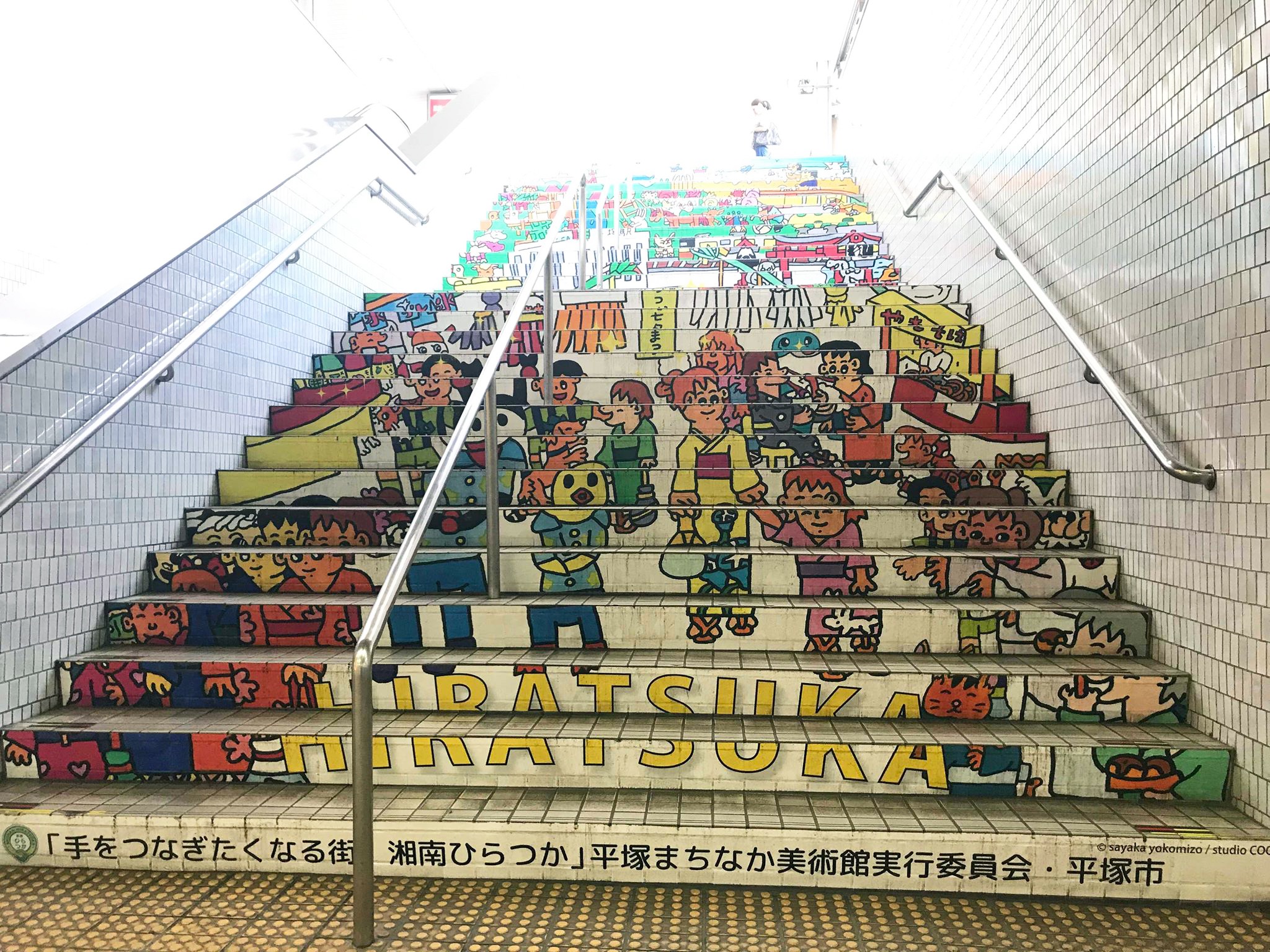 Its predecessor was a welfare facility established in 1992. Gallery Kuka was born in 2009, when the gallery department that was in it became independent. Mr. Kitazawa and his colleagues continue to disseminate information so that the works of all of the approximately 100 people currently attending the kindergarten will be connected to society, and that the relationship between people and art will become more enriched regardless of whether they have disabilities or not. increase.

I wondered why it feels so good to be in Kuka.
All the expressions are straight and each individuality is oozing out. The persuasive power of plain expression . There is no reason for it, and there is no need. I felt the impact of seeing the latent power of art.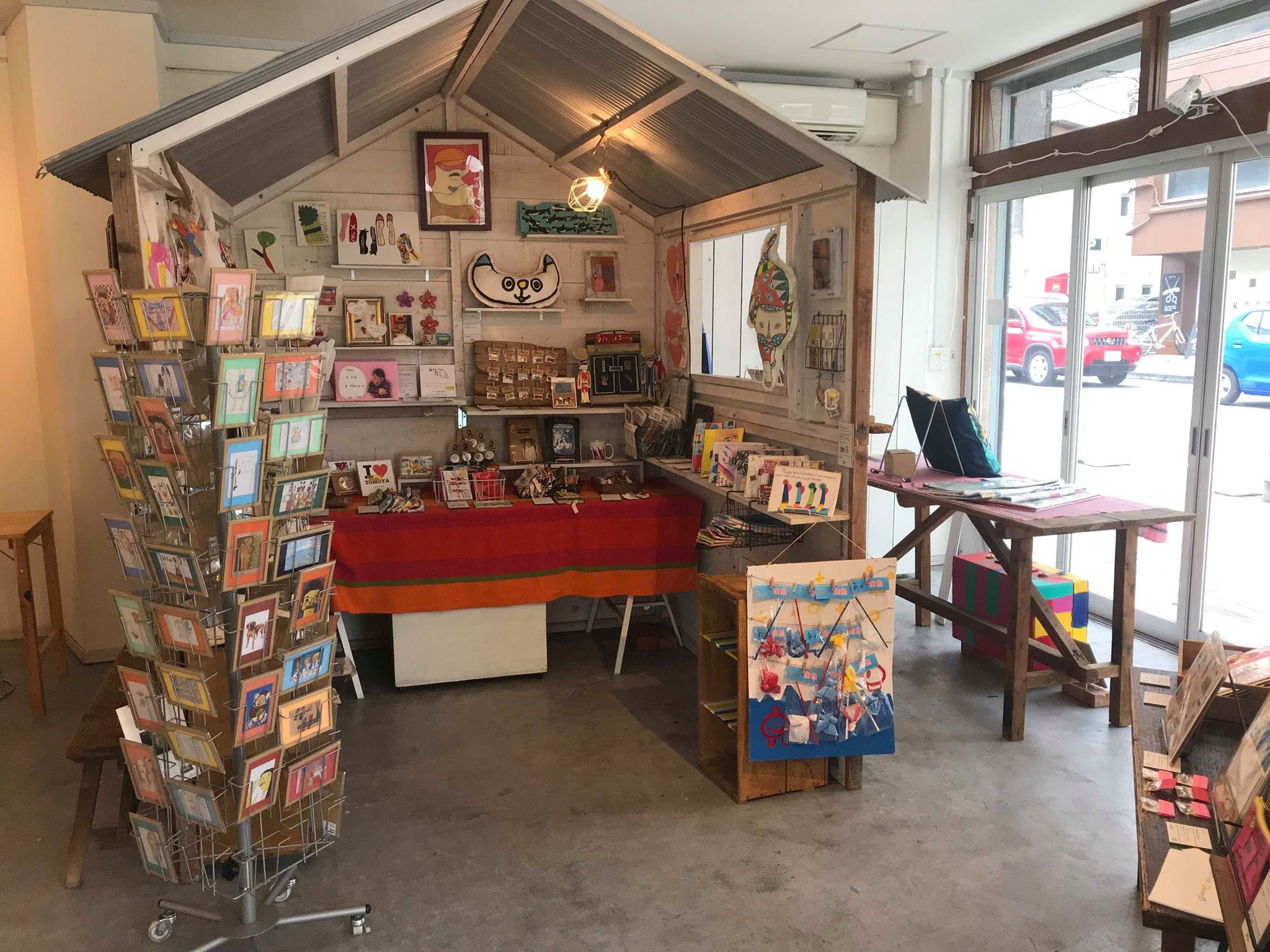 In the hut in the gallery, original goods of the affiliated artists are sold in a wide variety of genres such as paintings, words, music, and consultations on worries. There is no doubt that the expression that invites laughter will make you happy as a souvenir!
A special exhibition will be held on the 1st of the month, and Justine will be open until August 30th. By the way, the first seamonkey-like character that I thought was a girl was Justine-san's "mermaid." You weren't wrong! Yey!! (laughs)
(2019.8. Interview)
《Gallery information》
GALLERY COOCA

14-8 Akashicho, Hiratsuka City, Kanagawa Prefecture 213-0032
TEL: 0463-67-752
https://www.studiocooca.com/
Opening date: Please check on the website
"access"
▶︎About 10 minutes on foot from JR Hiratsuka Station