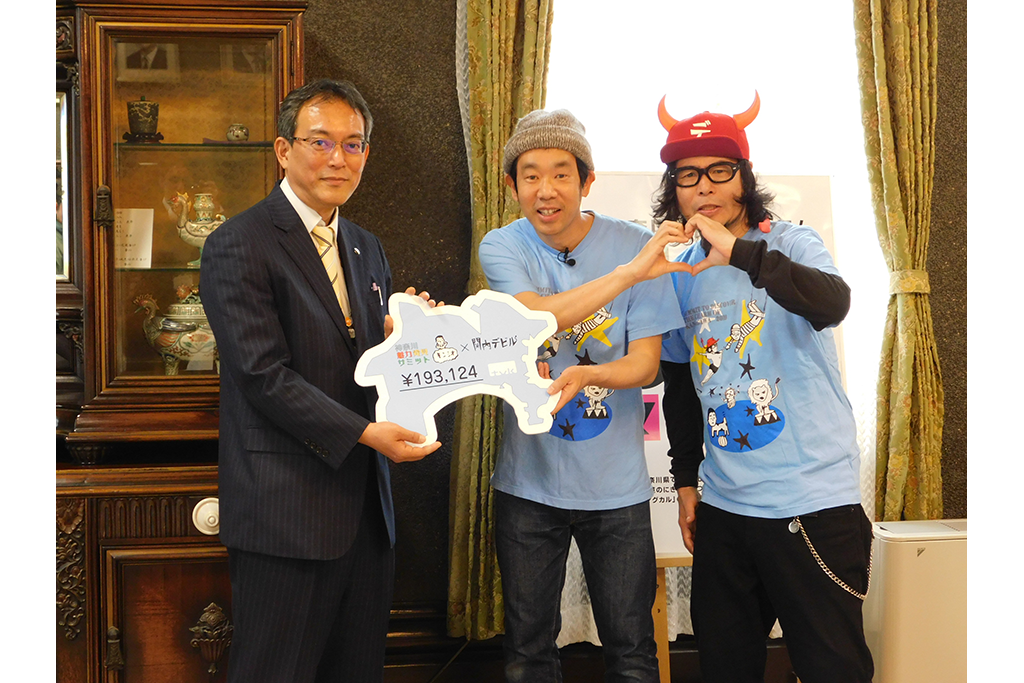 On March 10 (Tuesday), tvk's Shiotani Kin ("Kinshio" performer) and Eiji Ohba ("Kannai Devil" performer) visited the Kanagawa prefectural office. The support money "193,124 yen" obtained by crowdfunding for the "Kanagawa Charm Discovery Summit" event held at Kanagawa Kenmin Hall in September last year was donated to support the prefecture's cultural activities. As a prefecture, we would like to express our deepest gratitude to those who have supported us, as well as to the tvk program performers and related parties. I'm really thankful to you.
The catalog presentation ceremony will be broadcast on TV Kanagawa's "Kinshio" and "Kannai Devil"!
http://www.tvk-yokohama.com/company/release/200311.pdf
◎ Broadcast date on Kinshio: April 27 (Monday) from 11:00 to 11:30
◎ Broadcast date on Kannai Devil: April 1 (Wednesday) from 11:30 to 0:00
[Kinshio program HP] is here !
[Kannai Devil Program HP] is here !!