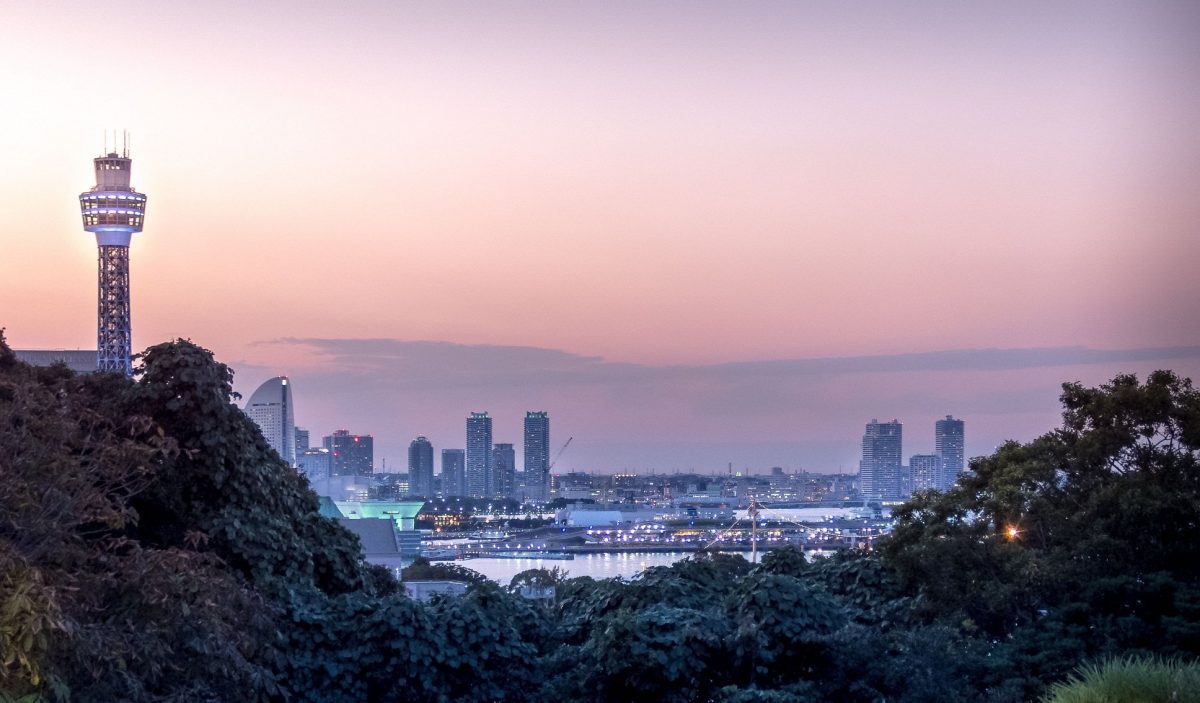 In response to a column request with the theme of "Kanagawa and Art," I would like to write mainly in the Yamate district of Yokohama, which is my favorite walking course and has many opportunities to perform.
Before that, let me briefly introduce our music unit.
It's a slightly unique trio consisting of piano, cello and my saxophone. The unit name is Shanti Dragon Trio, and each member lives in Yokohama and Kamakura. Each member is engaged in various musical activities other than this trio.
Shanti Dragon Trio SHANTI DRAGON 3
Piano composition and arrangement Akemi Hayashi
Cello Christopher Satoshi Gibson
Sax Kongo
The performances range from world songs and Japanese songs to nursery rhymes, folk songs, songs, movie music, classics, original songs, and more.
Returning to the story, there are many historic Western-style buildings along Yamate Hondori, which is the main street in the Yamate district. Bluff 18th Building, Diplomat's House, Berrick Hall, Ehrismann Residence, Yamate 234th Building, Yokohama City British Pavilion / Yamate 111th Building, etc. Each Western-style building has its own unique structure and taste, and many Western-style buildings have pianos, so we have many opportunities to play.
Bluff No. 18 has organized several summer concerts so far. The piano placed is a 100-year-old piano (domestic Matsumoto piano), which was made with a few keys to match the dimensions of the Japanese house at that time, but it still sounds good with a very lyrical tone. They are doing it.
At Berrick Hall, we performed and collaborated with French cuisine. The instructor of the French cooking class held in Motomachi, Yokohama cooked small dishes for about 80 people including customers, staff and performers. After the performance, customers can sample it. Of course, we and the staff also got it, but the food in the aura of the Western-style building was very delicious.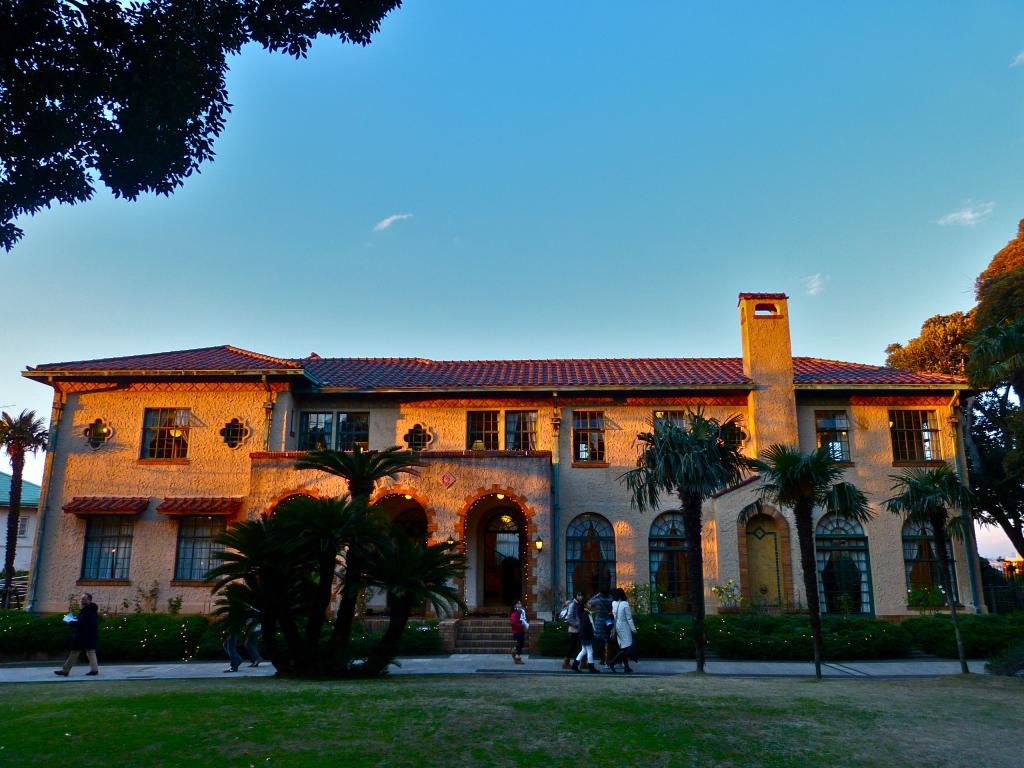 The Western-style Ehrismann Residence next door is built in Motomachi Park. The basement is a hall, and you can see the greenery of the park spreading out through the windows. Last year, we held a concert to commemorate the 90th anniversary of the opening of Motomachi Park, reducing the number of seats in the audience to one-third.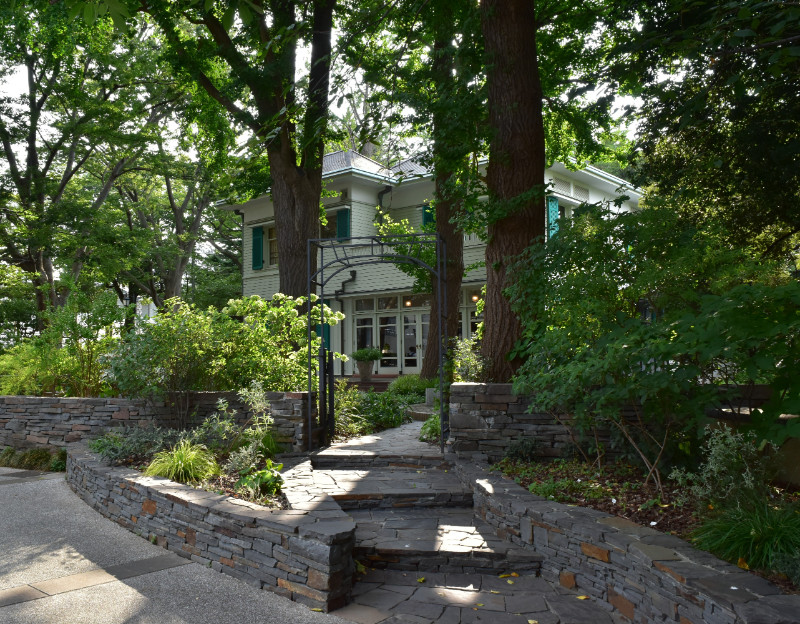 The Western-style building next to the Harbor View Park, which passes through the Foreign General Cemetery beyond the Ehrismann Residence, is the British House in Yokohama. I have performed many performances here as well. The garden seen from the window of the hall is very beautiful, and the rose concert at the adjacent rose garden "English Rose Garden" is a fun memory. The sweet scent of roses drifting during the performance was wonderful.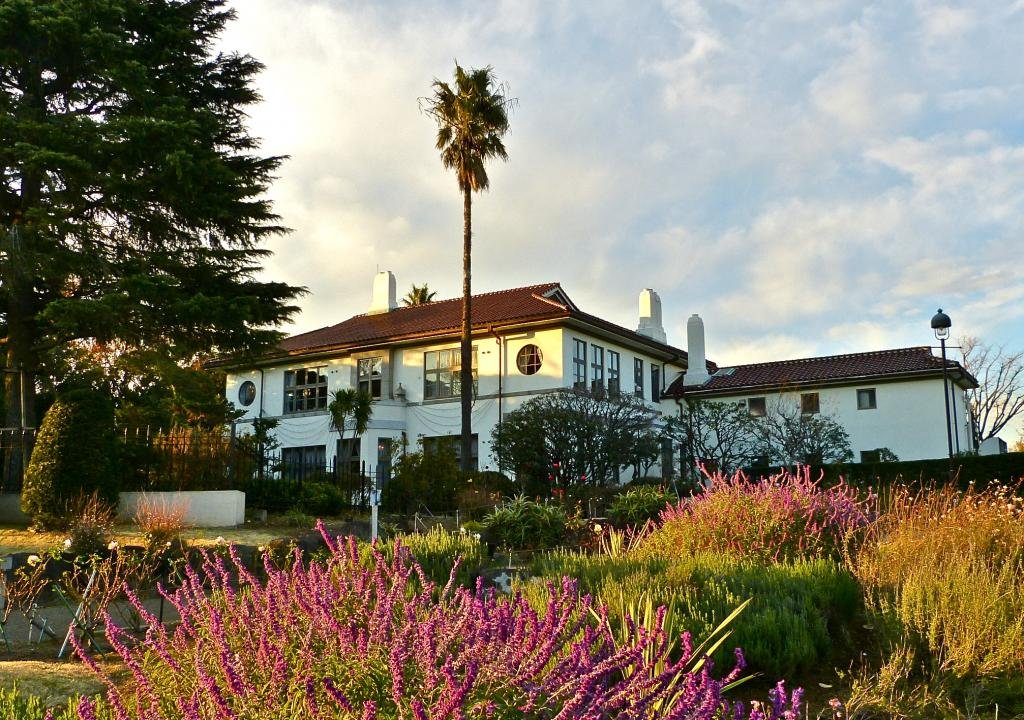 The Yokohama International School is located in front of the British House in Yokohama, and the Saint Maur International School is located near the Ehrismann Residence. All three members are involved in instrumental music lessons at each school. By the way, Christopher, a member of the Shanti Dragon Trio, was from Yokohama International School and then went on to college in the United States.
I mainly play the saxophone, but I have one trumpet student. After 6 years of lessons, I studied abroad and worked as a good member of society after returning to Japan. I'm not a specialist in brass instruments, but when I graduated from the students, I was able to play Haydn's trumpet concerto. It is the result of the efforts of the students.
Wind instruments such as trumpets and saxophones, but in fact, the history of Japanese wind instruments really started in this Yamate district. The British and French troops were stationed in this area as the times changed with the Meiji era, but the troops had a music corps. It is a so-called military band.
At Yamate Park, the military band performed, and at Myokoji Temple, which was on the way from Yamate to Honmoku, the Satsuma feudal clan's "Western music trainee" was instructed by the British Army military band commander stationed in Honmoku, Yokohama. It is said to be the beginning of Japanese brass band.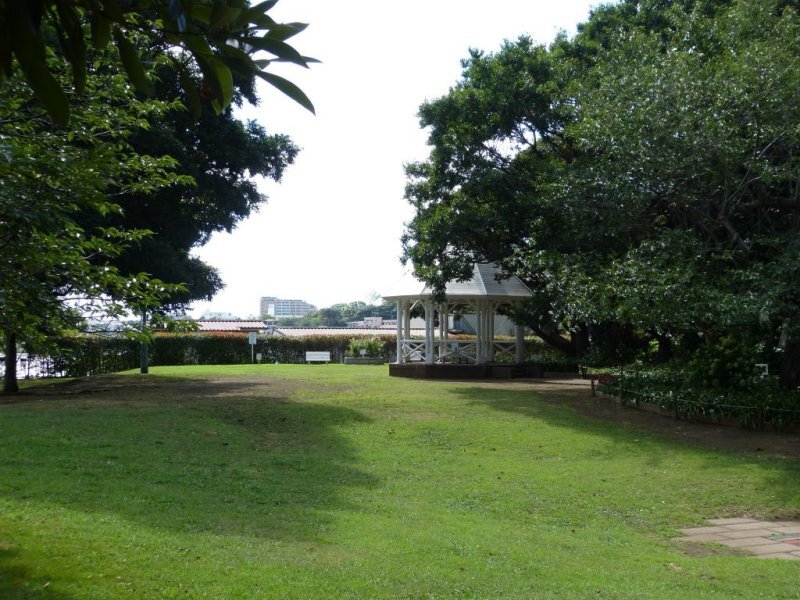 Since my previous profession was wind instrument manufacturing and research, this Yamate area has a special meaning to me besides playing. Now that Yokohama is changing rapidly, only along Yamate Hondori is one of the few places where the old Yokohama style still remains. And again, here in the Yamate area of Yokohama, it gives us a special tension in our performances.
Shanti Dragon 3 intends to send more attractive performances from here in Yokohama.
【profile】
Shanti Dragon Trio
Shanti is a Sanskrit word meaning "inner peace." The dragon is not a dragon captured in Europe and the United States, but a dragon that symbolizes the powerful and auspicious power in Asia, and is the god of water.
The shanti dragon was originally a duo of Akemi Hayashi and saxophone Kongo, but when the cellist Christopher Satoshi Gibson, who was also a student of Hayashi's piano and solfege, participated, it was written as shanti dragon 3.
The beginning of this trio will be the Yokohama Museum of Art Hall concert at Yokohama Art Live 2003, a CD / dream lid night composed by Akemi Hayashi of the same year, and a recording. In addition, we have actively performed volunteer performances at facilities for the disabled.
Christopher Satoshi Gibson left Japan and went to an American university to suspend trio activities, but after returning to Japan, he joined Shanti Dragon again in 2019 while playing an active part in various scenes. Resumed activities as Shanti Dragon 3.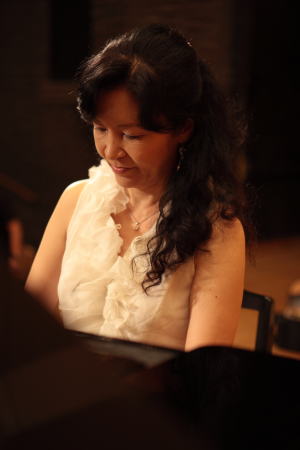 Akemi Hayashi (piano, composition and arrangement)
Pianist, composer, arranger. Born and resident in Yokohama.
From an early age, he studied piano, electronic organ, and piano under his relatives, Minoru Matsuya and Midori Matsuya. Under the guidance of both of them, he was exposed to a wide range of music from classical to contemporary music, popular, pop, and jazz, and started playing while attending music college.
After graduating from the University of Music, he established the Maple Piano School (Isogo-ku, Yokohama) after working as a lecturer at the Yokohama Contemporary Conservatory, a music class instructor, and a solfege instruction at the Yokohama Municipal High School Wind Music Club. Taking advantage of his career as a piano teacher and his experience as a player, he strives to teach younger generations from infants to adults.
Concerts sponsored by Yokohama City, Yamate Seiyoukan (British House, Berrick Hall, Bluff No. 18 Building) Sankeien "Moon Moon Party Concert", Yokohama Jazz Promenade, etc. There is. There are more than 100 original songs, including songs recorded on CD, which have been announced to play many original songs. So far, 5 CDs have been released.
Volunteer performances are also actively participating.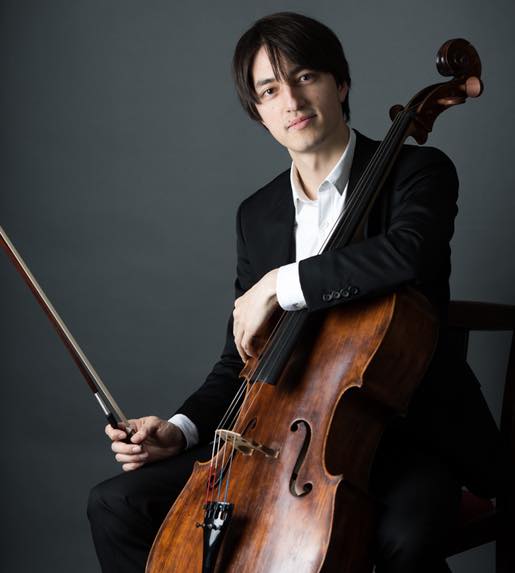 Christopher Satoshi Gibson (cello)
Born in Michigan, USA. Started cello at the age of four. Participated in the summer program of Tanglewood, Indiana University, Interlochen while in high school. After graduating from Yokohama International School, he entered Yale University in 2005 and majored in philosophy and politics.
While attending school, he passed an audition with cellist Aldo Parisot and studied cello under Pierre Fournier's youngest disciple, Janos Starker's assistant, Ole Akahoshi of the János Conservatory. He also studied chamber music under Wendy Sharp of the Conservatory. In 2009, won a prize at the same university FOM competition. In the winter of 2012, when he won a prize at the Newcomer Audition of the International Performers Association, he received a compliment from one of the judges, violinist Narimichi Kawabata, as "a performance that can enter the world of music."
In 2017, under the auspices of NPO Emotion in Motion, the "BACH Solo" unaccompanied cello recital series was held at Minatomirai Small Hall, Tiara Koto, Tokorozawa Muse, and Suntory Hall "Blue Rose". Co-starred with violinist Ikuko Kawai on TV Tokyo's "100 Years of Music" program recording and concerts, BLUE NOTE TOKYO (2020), Cerulean Tower Noh Theater (2019), Mitsukoshi Theater (2018), etc. Active mainly in Tokyo, Kamakura, Nagano, etc.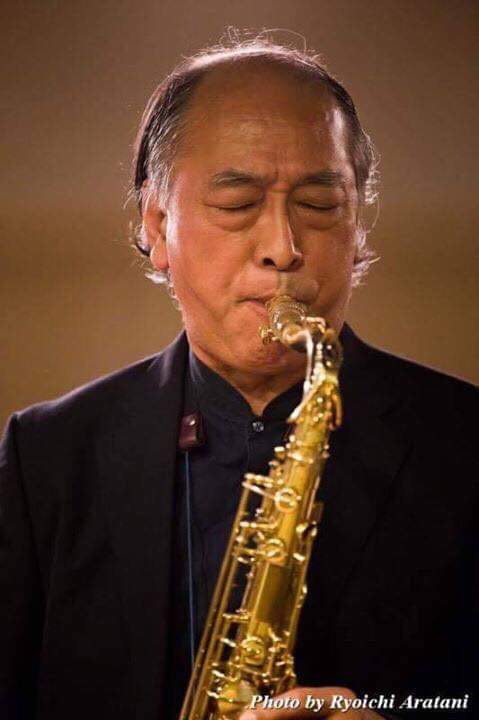 Kongo (saxophone)
Started saxophone at the age of 12 and studied under Mr. Hisashi Muta (Chairman of the Japanese Band Directors Association, former Tokyo Metropolitan Police Department music team leader) and Mr. Minoru Suda (Professor of Musashino Academia Musicae). Joined Yanagisawa Wind Instruments Co., Ltd., one of the world's three major saxophone makers.
After working in musical instrument manufacturing, research, instructor, and managerial positions, he became independent. 1995 Established Congo Saxophone Studio to start saxophone repair, lessons and performance services. Jazz Life magazine's best newcomer award at CD / OUR TRIBAL MUSIC released in 1997. Following the resignation of the Yokohama City Board of Education, he has been a lecturer at Yokohama City Minato Commercial High School for four years. In addition to concerts and recordings at Yokohama Museum of Art Hall, Minato Mirai Hall, Kanagawa Prefectural Music Hall, Sankeien, Yamate Seiyoukan, etc., Yokohama City University Hospital and facilities for the disabled and welfare facilities in Tokyo, Kanagawa, Kyushu, and Hokuriku We are also actively engaged in volunteer performance activities.
Co-starring with top Japanese musicians, musicians from England, Italy, Switzerland and France, calligrapher Midori Nakatani, butoh dancer Kazuo Ohno, actor Stiart Burnham Atkin, reading Kodamaro, important Mr. Park Kiyoshi Mochizuki, an intangible cultural property holder, and others. There are many collaborations that transcend genres. He also teaches a civic saxophone ensemble that plays mainly in Bach's chorale.
Several CDs and DVDs have been released so far.