Interview with LaSalle Ishii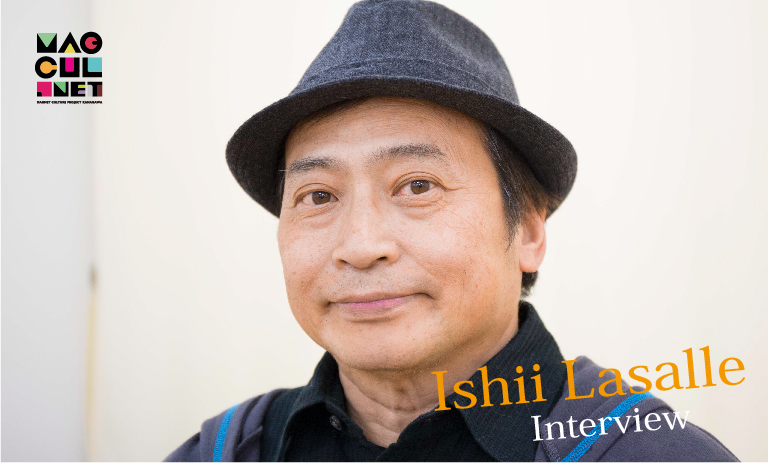 Interview with Mr. LaSalle Ishii, who is participating in the Magcal table!
Mr. LaSalle, who accepted the interview while he was busy at his studio in Shinjuku.
Having lived in Kanagawa before, from your own image of Kanagawa
We were able to receive special comments such as what to expect from Kanagawa in the future.
Mr. LaSalle is planning to direct and appear in many performances in the future.
Please check it out! !



<>
▽ LaSalle Ishii Appearance
Atami Goro Ichiza Shinbashi Enbujo Commemorative Performance "Tokyo Comedy Natural Wife's Spy Operation"
http://www.atari.co.jp/1403_atamigorou.html
[Schedule] 2014/6/5-6/29
[Theater] Shimbashi Enbujo
[Author] Hisao Yoshitaka
[Construction/Direction] Yuji Miyake
[Appearance] Masayuki Watanabe, LaSalle Ishii, Hisahiro Ogura, Shota Shunputei, Takahiro Azuma (alternating appearance), Kuniyuki Fukasawa (alternating appearance) / Guest appearance Yasuko Sawaguchi, Hikaru Asami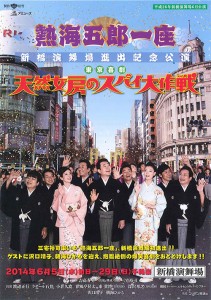 ▽ LaSalle Ishii Screenplay, general direction
Shimura Ken Ichiza 9th performance "Shimura Tamashii 'Ichihime Nitaro 3 Pumpkins'"
[Appearance]
Ken Shimura
Ostrich Club (Katsuhiro Higo, Jimon Terakado, Ryuhei Ueshima)
Sayaka Isoyama/Akira Sakamoto/Nobuyoshi Kuwano and others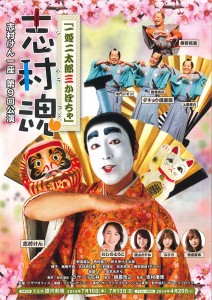 Tokyo performance: 7/10-13 Tennozu Galaxy Theater
Niigata performance: 7/16 Niigata Terrsa
Fukui performance: 7/19-20 Fukui Phoenix Plaza
Nagoya performance: 7/25-30 Chunichi Theater
Okayama performance: 8/7-8/8 Okayama Civic Hall
Nagasaki Performance: 8/12-13 Nagasaki Brick Hall
Kanazawa Performance: 8/16-17 Kanazawa Opera Theater
Performance at Meijiza: 8/21-24 Meijiza


▽ LaSalle Ishii Screenplay and supervision
Komatsuza 104th Performance, Special Performance at Shitamachi Theater Festival
"Tempuku Trio's Conte" ~The Origin of Hisashi Inoue's Comedy~
http://www.komatsuza.co.jp/index.html

[Schedule] June 19th (Thursday) to July 6th (Sunday), 2014
[Theater] Owlspot (Toshima Ward Performing Arts Exchange Center)
[Appearance] Our family, Atsushi Yamanishi, Mayumi Sato and others