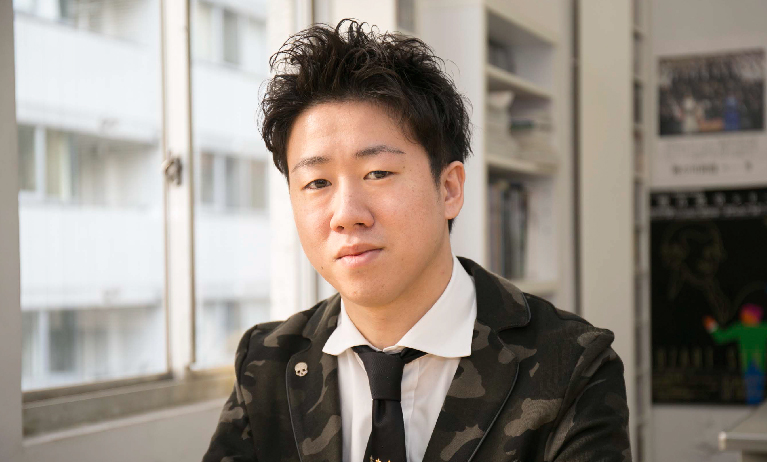 Interview: Yoshimi Okayama Text: Akiko Inoue Photo: Masamasa Nishino

The Kanagawa Philharmonic Orchestra always conveys the charm of music to us in various ways. I heard the news that the Kanagawa Philharmonic will change to a new conductor from April 2014. Mr. Kentaro Kawase has been appointed as the new Permanent Conductor, and Mr. Kazuhiro Koizumi has been appointed as the Special Guest Conductor. Along with Sascha Goetzel, the current Principal Guest Conductor, the new Kanagawa Philharmonic will start with a three-conductor system. Among them, the appointment of Kentaro Kawase is attracting attention as the birth of the youngest permanent conductor in Japan. At MAGCUL.NET, we interviewed Mr. Kawase, who became the face of the orchestra at the age of 29, to get closer to the charm of his real face.
(Location: Kanagawa Philharmonic Orchestra Office)


- To begin with, please tell us about your encounter with the Kanagawa Philharmonic Orchestra.

Kentaro Kawase (hereinafter referred to as Kawase): It all started when I won the Tokyo International Music Competition. I was second in the competition without first place, so I was given the chance to have a prize-winning debut concert. Normally, it is customary for the 1st prize winner to perform the main program of the concert, the 2nd prize winner to perform the middle program, and the 3rd prize winner to perform the overture, but that year was the first prize since the competition began.・Since there was no 3rd place result, I had an experience that was close to terrifying at that time, being able to hold a one-night concert by myself. The orchestra at that time was the Kanagawa Philharmonic Orchestra (Kanagawa Philharmonic).
After that, there was a break, and in April of last year, we performed together for the second time after 6 years at the Ongakudo. At that time, I was more moved by the fact that we were able to make music together.

- I heard that you are the youngest permanent conductor in Japan. Please tell us about your enthusiasm about being involved with the Kanagawa Philharmonic Orchestra in the position of resident conductor.

Kawase: Being the youngest permanent conductor is not very important to me. After all, it is a new level of work that I have never climbed before, and I think that there are many things that you will not understand unless you try, but as an enthusiasm, I am "full of motivation". At the same time, I think that a conductor is in a position to take responsibility for everything that happens on stage, so I feel that kind of pressure. I think it's the same in any industry, but I think it takes a tremendous amount of time to change something in an organization. That's why I don't think we're going to change anything too quickly, just to create an atmosphere where we respect each other musically, raise things up, and before we know it we're getting better. I am thinking. I just have to work hard for it.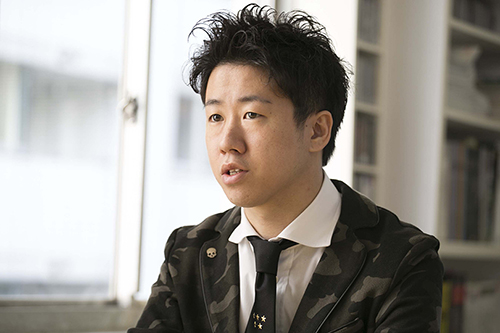 ー I see. Next, please tell us how you became a conductor, and any episodes from your childhood.

Kawase: My father liked classical music, and I used to listen to it on a daily basis before studying music. I think that's the big reason.

- So it happened naturally in your life?

Kawase: Yes. My encounter with classical music may have been largely due to the fact that it was before studying for tests or taking classes. I think there are a lot of people today who have pop music on a daily basis and have classical music in comparison, but in my case, classical music, pops, and jazz are all on the same line. I was listening to That's why I still have more pop CDs than classical CDs in my car.

- It's great that you were able to experience classical music without any preconceptions. Next, please tell us what conductors are careful about in their daily lives.

Kawase: After all, it's a cold. Because we are human, we catch a cold no matter how careful we are. Even when I'm definitely not feeling well, I never take my temperature and get through it with a feeling of "I'm fine, I'm fine!" Because I can't drill holes.




ー This time, I would like to hear about the side of you, Mr. Kawase, when you are not a conductor. How do you spend your time off?

Kawase: I have quite a few hobbies, and I like cars and soccer. I love watching and playing soccer. I also go to the gym, read books, and recently started mini 4WD. Also, I usually go shopping... I feel like I can do anything on my days off (laughs).

Oh, and since I made my debut, I've become more active in eating delicious food. With this job, I can travel to many different regions, so instead of eating dinner at a convenience store bento, I have become conscious of broadening my horizons by eating and learning about good food, just like music. rice field.

ー It seems that there are many occasions when you are invited to dinner.

Kawase: Yes. Of course, there are times when the orchestra members invite us. Basically, I can't really eat by myself... (laughs) Whether it's because I'm a conductor or not, it doesn't matter what people think of me. So, sometimes when I see a very pretty person putting out a beef bowl and a jug of raw beef at a place like Yoshinoya, I think, "I want to talk to this girl." I think he has a great mentality (laughs).

ー These days, women tend to be stronger (laughs).

Kawase: It's the same with concerts, but I'm sad that I can't share the feeling of "delicious" when I eat alone. For example, when I go to a concert or watch a movie, I understand that it's important to see it, and it's important to feel it. Isn't it?

- It's lonely watching it alone, isn't it?

Kawase: That's right. If there is an environment where it is easy to do that kind of thing, I think the world will become a healthier place. So when I'm eating something delicious, I want to say, "This is delicious." I think that kind of thing makes things that are already delicious even more delicious. It's the same with concerts, and I think it's the audience themselves who ultimately make the concert meaningful.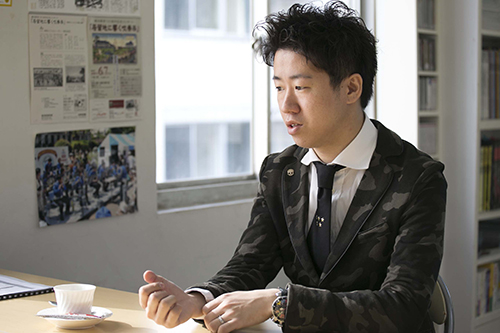 - It seems that it is difficult to manage time in your daily life. How are you doing?

Kawase: Anyway, the performance is already decided two years from now, so I'm busy studying every day. Like, "I have to read, I have to read."

- Then, since you are free at this time of the day, do you decide the time to refresh yourself?

Kawase: I try to exercise every day. Luckily, my apartment has a gym. But in the end, I'm the kind of person who can't decide, "I won't be studying after what time tonight," so when I start reading, I read. Not yet, not yet. So either take it off that day, or if you're going to read it, read it with determination.

ー Next, please tell us about your joys and goals as a conductor.

Kawase: My dream has come true, so basically I'm happy, happy, and happy. Of course, there are many times when it's painful.
I have two answers to your question. One is that I can share time with great composers such as Beethoven and Mozart who have passed away through their works. Another thing is that I honestly feel happy when I see the happy faces of customers and hear them say, "It was good." If it's 2 hours of their lives, they're spending 2 hours on our performances, so it's our wish that we want them to go home with a good feeling.

ーI think the listeners are also expecting that. What's more, it's not a limited time of two hours, but a concert as an experience that you can take home with a rich time afterward.

Kawase: Yes. I think it would be great if we could provide as much of that time as possible, and for that reason we musicians must work hard and work hard. On the contrary, I hope that it will become vitality and create a good circulation. After all, I'm a newcomer to the Kanagawa Philharmonic, and I'm jumping into the crowd, so of course I have to deal with the hardships from now on, but I'm glad that a new person has come. I want to do my best for a year so that you can think.

- I think it overlaps with the question just now, but if you have a message for the Kanagawa Philharmonic fans and music fans, please.

Kawase: Anyway, I want you to come to the concert and enjoy it. We also want to do our best to provide everyone with a good time through music. I am looking forward to seeing you all at the concert, and I would be happy if you would feel free to talk to me again and talk about music.
I think it would be nice if you could just enjoy it without worrying too much about it.

- thank you