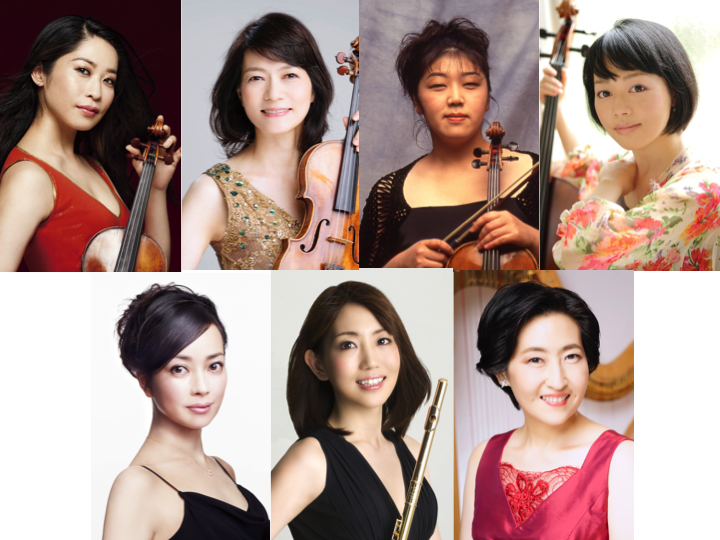 (TOP image) Tamaki Kawakubo (C) Yuji Hori / Mie Kobayashi (C) Akira Muto / Yoshiko Kawamoto / Mari Endo (C) Katsumi Nakayama
Yurie Miura (C) Yuji Hori / Yoshie Ueno (C) Akira Muto / Naoko Yoshino (C) Akira Muto
Feel free to enjoy! Life with concerts
File.3 Claude Debussy 100th Anniversary Chamber Music Retrospective Exhibition
(Saburo Morimitsu / music writer)
The great French composer Claude Debussy (1862-1918), famous for his symphonic poem "The Sea," decided in his final years to compose "Six Sonatas for Various Instruments." It was also to compete with the German composers who were prosperous at the time and to show the world the splendor of French music.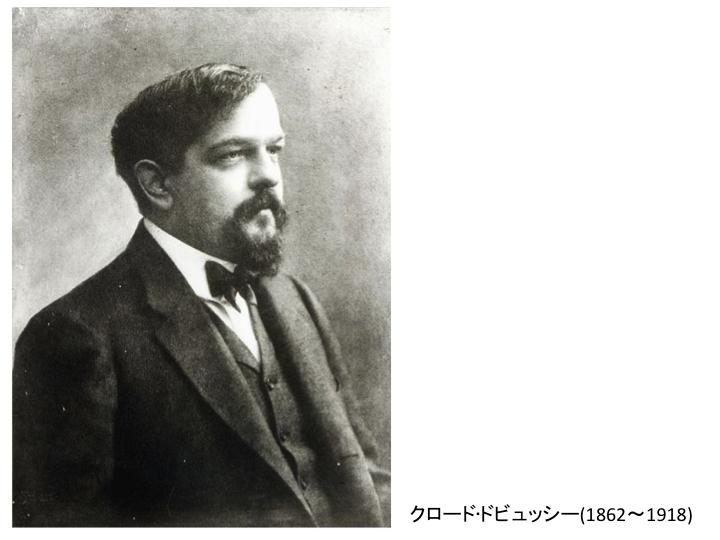 I started off as a serious writer, but at that time, and even now, most of the composers in the world of classical music are of German descent. Bach, Mozart, Beethoven, of course, Brahms, Wagner, Mendelssohn, and so on, all of them are German composers.
It may sound a bit rough, but German music is one that is very particular about structure and form. When I see a little bit of that "form", I feel like "Wakatta!" And it became "fun!" and "I can talk!"
So what is Debussy's music?
I still remember my impressions when I first heard it.
I'm not sure.
Fluffy.
Are you fashionable?
Glittering and clean.
Music that is irrelevant.
But I feel very free...that was fresh.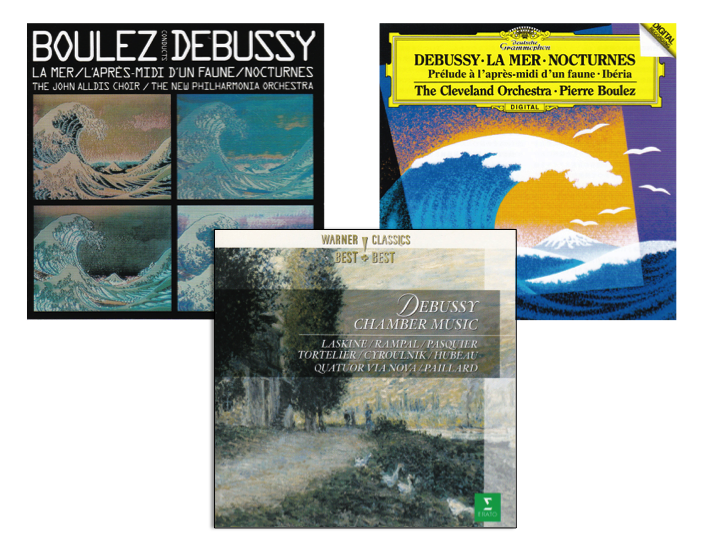 There is certainly a nuance reminiscent of the French Impressionist painter's touch.
If Monet tried to depict the transition of light and the passage of time within the fixed plane of painting, Debussy used the temporal art of music to create three-dimensional images rich in color that appealed to the sensibility of the listener. It can be said that the (Incidentally, Debussy himself disliked being called an "Impressionist.")
Toru Takemitsu of contemporary music, Bill Evans of jazz pianist. The music of those who were influenced by Debussy is also free and elusive, and beautiful as it is transparent.
To commemorate the 100th anniversary of Debussy's death, a concert covering all his chamber music works will be held. The venue is the Philia Hall in Aoba-ku, Yokohama, a hall of fame for chamber music that is perfect for enjoying an ensemble with a small number of people.

The instruments used are violin, viola, cello, piano, flute and harp. From solo performances to ensembles of up to five people, this is a program where you can enjoy various combinations of tones and reverberations.
The performers are all talented regulars from Philia Hall's famous series "Encounter with the Muse", and of course, all of them are good at French music. Debussy, who didn't dislike women (it is said that he had many troubles with them), can be imagined smiling and happy in the other world.
While aiming for 6 songs, the sonata in his later years, which ended up being able to compose only 3 songs and passed away, will of course be played.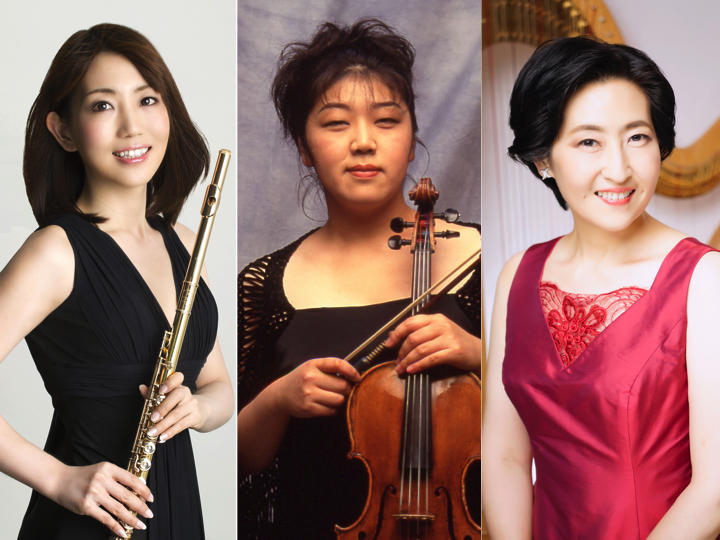 Yoshie Ueno (C) Akira Muto, Yoshiko Kawamoto, Naoko Yoshino (C) Akira Muto
My personal recommendation is "Sonata for flute, viola and harp".
The main melody with a mysterious and unapproachable atmosphere.
Try your best to follow along with your ears.
Anxiety when suddenly lost.
And the relief you feel when it appears out of nowhere again.
Naoko Yoshino's beautiful harp virtuosity. Enjoy!
Philia Hall 25th Anniversary Concert
Claude Debussy 100th Anniversary Chamber Music Retrospective
Date: Saturday, November 24, 2018
Venue: Yokohama City Aoba Citizen Cultural Center Philia Hall
Start: 14:00 / Scheduled to end: 16:30
Price: (All seats reserved) S seat ¥6,000 / A seat ¥5,500
*See below for details
http://www.philiahall.com/html/series/181124.html