music
Let's bathe in the sound like the sun. -This summer, a special concert presented by Magcal Ambassador Pianist Mari Kumamoto and the Kanagawa Philharmonic-
It's mid-July, when the dreary and gloomy rainy season is starting to come to an end, and the hot, dazzling summer is just around the corner. The Kanagawa Philharmonic Orchestra will hold a concert that will lead you positively with a lively rhythm that is perfect for this season when people's hearts are full of energy and vigor. It will be held at the Minamiashigara City Cultural Center on Sundays.
 
The Kanagawa Philharmonic Orchestra, which had temporarily postponed the concert last year due to the corona misfortune. We have gradually resumed our activities from last summer this spring. However, various measures have been taken, such as limiting the number of performers depending on the situation, and focusing on popular masterpieces and masterpieces that make the audience feel at ease.
In such a way, this time it's a concert that can be enjoyed with a little more openness than usual, like a hope to get out of this difficulty.
 
The theme is Eastern European music. Dvořák's "New World" and Smetana's "The Moldau" are works by Eastern European musicians that all Japanese people know, even if they are not particularly knowledgeable.
Unique and attractive music with a melancholy, ethnic flavor that is somewhat different from Western music. From that rhythm, you can feel the sadness and the strength of a life full of love from the musicians who yearn for their hometown, which has built its own culture and traditions after a complicated and sad history. Don't you feel that this scene somehow leads to the present world? In times like these, please come and experience the rhythm of Eastern Europe that resonates deeply in your heart.
 
And this time, pianist Mari Kumamoto, who will perform with the Kanagawa Philharmonic Orchestra for the first time, will play wonderful music. Mari, who moved to Spain at the age of 10, specializes in ethnic Spanish music and Latin piano music.
And then, we are Ambassador Magcal. This time, I had the opportunity to speak directly with Mari Kumamoto. Due to the corona crisis, it was a remote interview. Mr. Toru Sakakibara (hereafter referred to as Mr. Sakakibara), Music Director of the Kanagawa Philharmonic Orchestra, was also invited at short notice, and it was a very enjoyable and informative interview.
 
I would like to fully convey my thoughts on the concert and the power of "music" along with Mari's charm.
 
 
《Please tell us your thoughts on this concert, which will be held under the special circumstances of the corona crisis》
 
Mari:
"Because of this situation, I want to share the importance of sound and the joy of sound.
Sensitivity is very important for living a healthy life both physically and mentally. And the concert is in July. Both children and adults are in the mood for summer vacation and want to spread their wings. But it's not a situation that can be easily remembered. The Hungarian composer Franz Liszt's "Hungarian Fantasy" that I will be performing this time is a fun dance with an unforgettable folk rhythm. That's why I want you to bathe your whole body in the sound, just like you're bathed in the rays of the sun! That's what I think. "
 
Mr. Sakakibara:
"This time, we have collected songs that are not usually performed by an orchestra, that are worth listening to, and that will capture the hearts of Japanese people with an earthy and nostalgic feeling.
Although it has become westernized and is no longer even called "Eastern Europe", the music of Eastern Europe still has rhythms and melodies born from the religion and culture of the region, and a free originality that is not standardized. remain. The theme is to dare to pull it out now. Now that we are seeing hope in the world little by little, please take it easy
, I would like everyone to enjoy it with a free feeling. "
 
 
《Surprisingly, it is the first time to perform with the Kanagawa Philharmonic Orchestra. How are you feeling? 》
 
Mari:
"It's really surprising (laughs) I'm really looking forward to it.
In fact, concertos often specify a piece, but this time I'm really happy to be able to play "Hungarian Fantasia", which I have a particularly strong feeling for, on stage with me for the first time.
And the conductor is the young and cutting-edge Yu Kumakura. It's a "double bear". There aren't many names with "bear" in it, so I feel a connection! Minami-Ashigara, where the concert will be held, is Kintaro's hometown, and he actually has a connection with the bear.
Not "double bear" but "triple bear! '! I can't help but think that I've already been drawn to it, says Mari with a smile.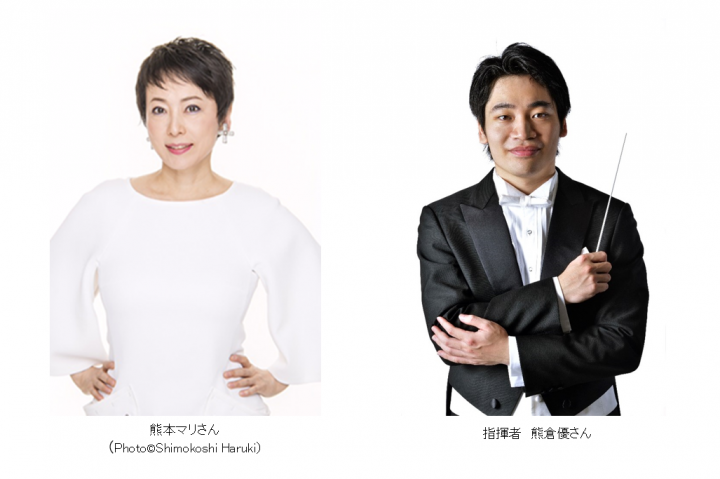 Mr. Sakakibara:
"I am very happy to be able to perform this time. I went to Spain when I was a teenager, and as a Japanese person, I saw and felt a foreign country, and experienced traditions and culture. Mari who helped me.
Like Dvořák's "Slavic Dances," which will be performed again this time, these songs are rich in ethnic flavor, created with various elements such as dreams, aspirations, and fears, looking at the country from inside and outside. There is a sound that can only be played by Mr. Mari, and I think he is exactly the right role.
And the conductor of "Triple Kuma" (laughs), Yu Kumakura, who is only 28 years old and is active both in Japan and abroad, is an excellent conductor who is highly expected now. It's going to be a spectacular and wonderful concert, and it's a lineup that I'm really looking forward to. "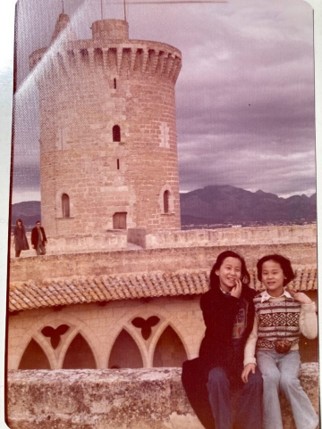 Mari (left) in her teens in Spain
《What kind of song is Hungarian Fantasia for Mari?》
Mari:
"I have been listening to it live since I was 12 or 13 years old in Spain.
Actually, this time, I was suddenly decided to perform in place of Chinese-American pianist Claire Huangchi, who was unable to come due to the corona virus. Originally, it was planned to perform the same Franz Liszt's "Piano Concerto No. 1", but when I heard about the theme of the performance, I thought that "Hungarian Fantasy" would be perfect. I thought
It's a song that doesn't get as many opportunities to be performed in Japan as it does in Europe, but it's a very interesting and fun song. I play it myself and it's a lot of fun. In Japan, Liszt is often thought of as a virtuosic composer, but in fact, his characteristic Hungarian dance-like rhythms should be featured more.
Hungarian rhythms can be compared to ``Japanese festival drums'' or ``Spanish paso doble''. Isn't there an indigenous rhythm that makes your heart dance and get excited just by listening to it? "
"Also, among composers, Liszt has traveled a lot. Born in Hungary, he traveled a lot, saw various countries, experienced the towns and people and the tempo. becomes the person's blood and becomes the musical note.I think it's because the music is made that way that it seduces people so much.When you listen to it, it makes you think, "I want to go to Hungary." I want everyone to know about such a charming song! That's what I'm thinking. "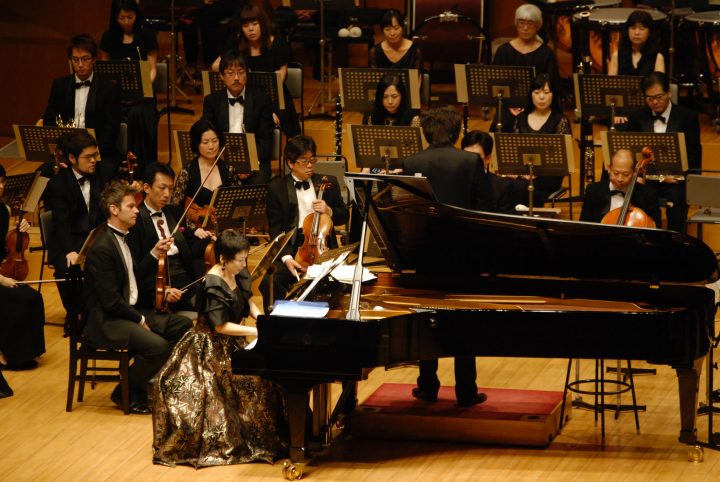 One last thing. This song uses a piano technique called glissando. It's a technique that is rarely used in concertos, but it's a very nice and interesting way to play with the backs of your fingers and let it flow. where will it come out? I think you can get excited. Please look for it. It's a concert at a time that is easy to appreciate, so bring your children, friends, and families! I hope that many people will come to enjoy the sound and get energy! "
Boldly bright and charming. Still Rin! Mari who talks about her theory.
Before the concert, there will be a pre-talk with Mari, and she will be able to talk about the charm of the song.
Mari's sunshine smile and performance will make you feel positive, and it will definitely be an open summer day.
Please come and visit us.
Mari Kumamoto Appearance "Kanagawa Philharmonic Orchestra Regular Concert"
Prefectural Famous Songs Series Vol.11 Dance! Dances from Eastern Europe and East
[Date] Saturday, July 17, 2021
[Start] 14:00 (doors open at 13:15)
[Venue] Yokosuka Arts Theater
Learn more: https://magcul.net/254015?lang=en
Profile of Mari Kumamoto
Passionate pianist. Born in Tokyo, currently living in Yokohama.
Studied at the Royal Academy of Music in Spain, the Juilliard School in the United States, and the Royal Academy of Music in the United Kingdom. Spanish music specialist.
Actively spreading Japanese melodies to the world.
In addition to performing at home and abroad, he also works on television, radio, and writing.
Professor at Osaka University of Arts.
Appointed as Magcal Ambassador from August 2016.
[Official Website] http://www.marikumamoto.com/index.html