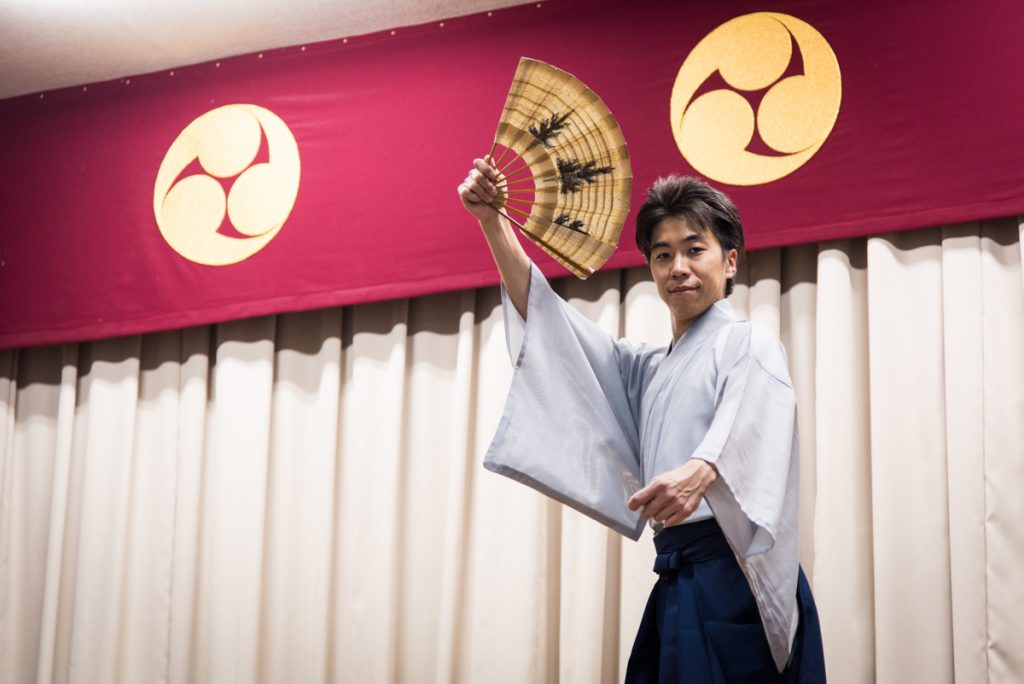 traditional culture
A world of Kyogen, enjoying watching, teaching and deepening
Cypress Master cypress stage living in the 21st century Vol.3
A world of Kyogen, enjoying watching, teaching and deepening
Daisho doctrine (Noh music master Kyogen direction Koko style)
Do you know that Kyogen can also be learned by the general public?
Both my father and grandfather presided over the so-called dojo called "rehearsal place" and tried to disseminate Kyogen. Many people of old age and young learn Kyogen, and I also practiced mixing in it during my childhood.

* 2 years old. Practice on the Noh stage for the first time.
I heard that "Kyogen is not a thing to watch but a thing to learn?" When it comes to saying "Because my father and grandfather taught me", until then it is time to look back on "Why are you teaching me?"
In the past, Oda Nobunaga, Toyotomi Hideyoshi, Tokugawa Ieyasu also played Kyogen himself, and each Lord was also learning it. Even at Odori's house, I taught Kyogen to the town actor and also appeared in the events such as Kyogen Kyogen, so it's no doubt that it has been "teaching" since long ago.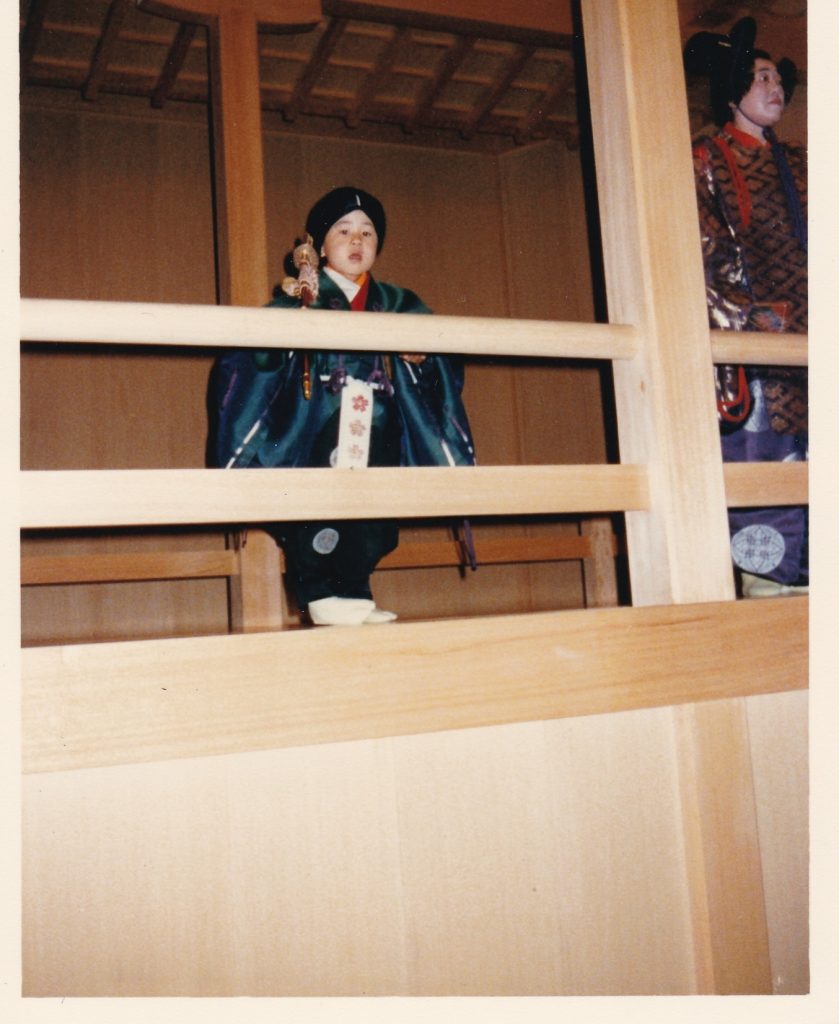 * 4 years old. First appearance. He and his grandfather 's apprentice are co-starring in "Shippei Mochi".
Kyogen has 180 songs owned (repertoire), but there may be a limit to learning all of them and telling it to the next generation without forgetting it. But if you revive your memory by teaching people, you can leave what you have learned. Also, by teaching over and over, I can understand the program deeply, the mold is also polished. There are also many discoveries that "Ah! Like this!" In teaching. Furthermore, practice does not use sound sources, that is, it continues to vocalize almost all day, so it also leads to improvement of their own arts and vocal exercises. It can be said that you are taught by teaching.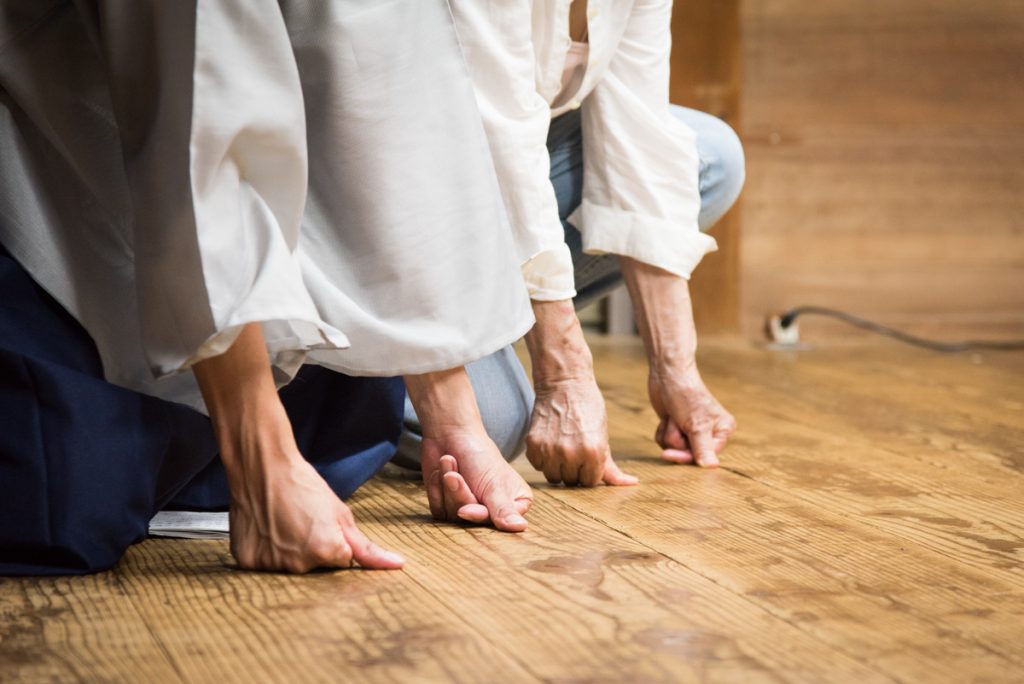 As for me, I got married and moved my life to Nakanojima (Kawasaki city Tama Ward). Since it overlapped with the time when the child was born, I went to a shrine like Nakanojima Inari shrine, but there was a Kagura dress there.
You can do Kyogen here.
When I thought so, I immediately called Mr. Miyoshi, and I offered it pleasantly.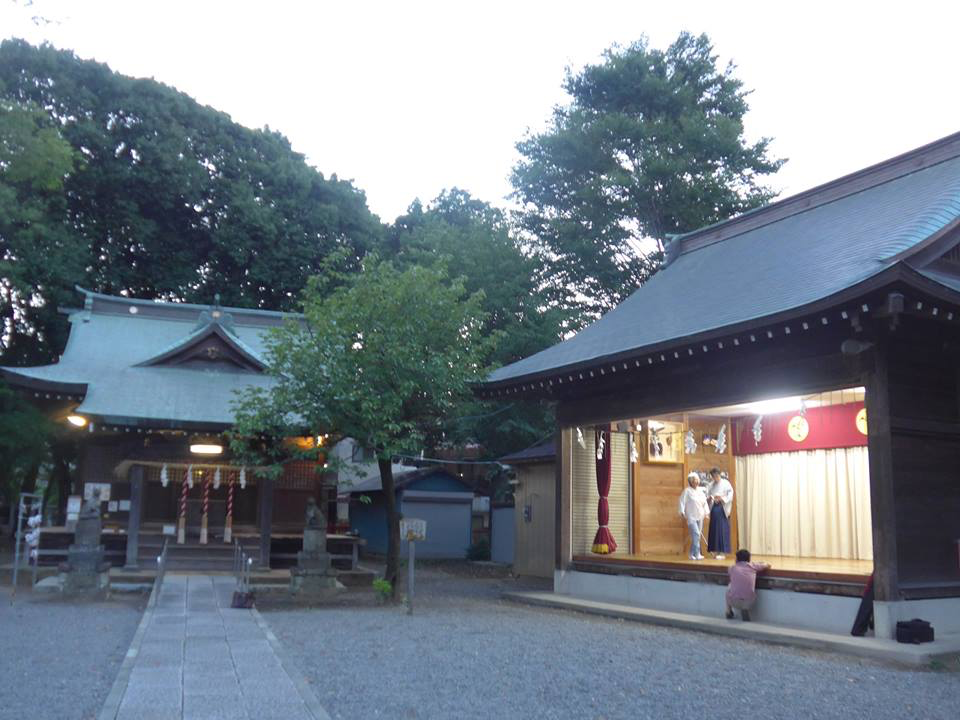 Just when the Great East Japan Earthquake happened. Many customers who participate in "Kyogen LABO" which I was independently planning are doing activities rooted in the area. Such keywords overlapped and I began thinking about "area".
Although the term "region" has meaning to refer to places, I think that it is also "to go" to "the ground". To cherish the place where you are living now, enrich it. And by adjusting the environment people circle will spread and it will be a living town.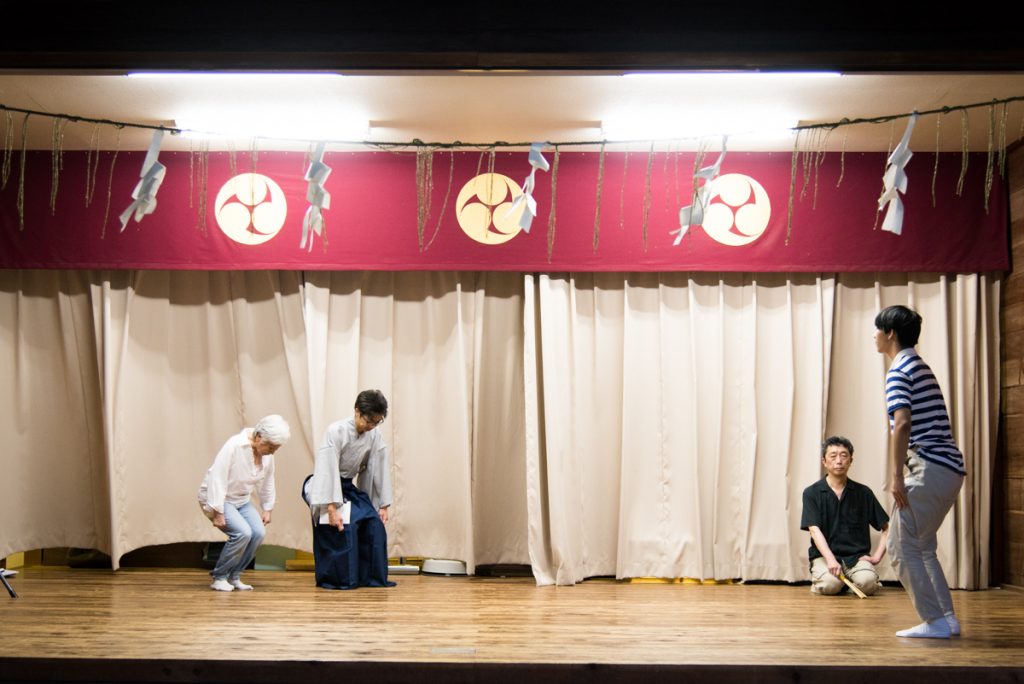 In addition, I would like to let children grow up there experience lots of nature and culture. By touching culture, the mind is opened, self discovery, discovery of others, seedling of individuality and respect are born. It was that such a trigger occurred in Kyogen school in Nakanojima.
It was not easy to attract customers as we opened the lid, but now seven students are having fun learning Kyogen.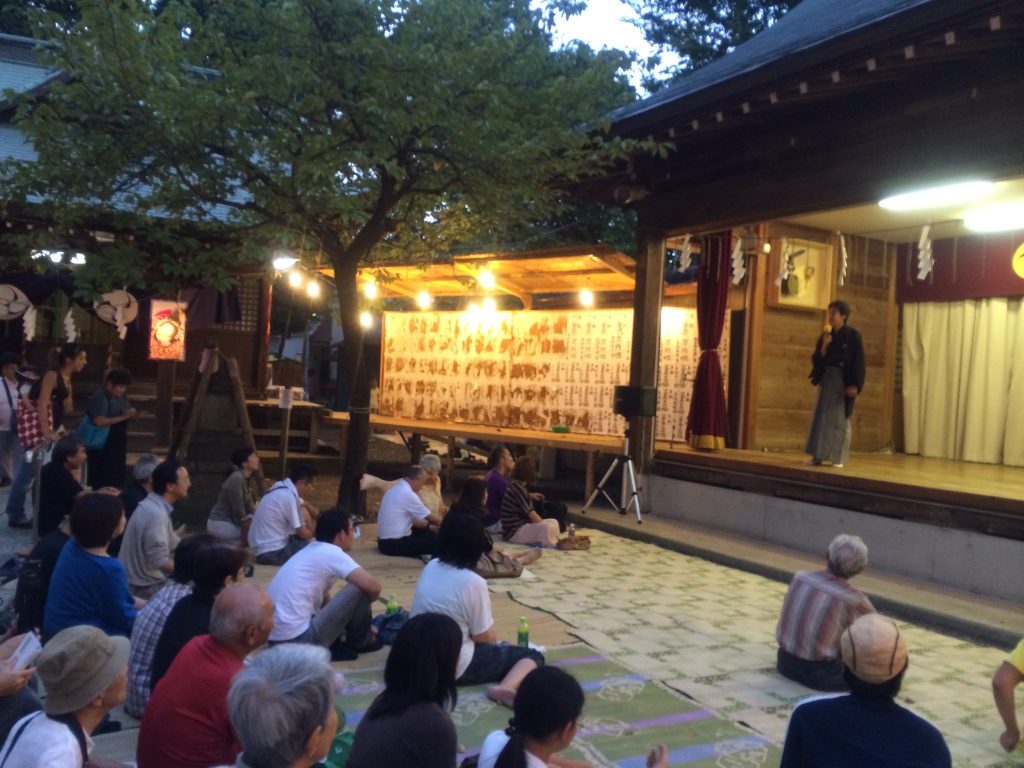 * 1st Nakanojima Inari Shrine Dedication Kyogen
And again this year, on October 6 (Saturday), there is a dedication Kyogen by all classroom students. It is the sixth one this year, but I will take pride as an activity rooted in the area. I would be happy if many people in the community can tell Kyogen the greatness and fun of Kyogen.