Art and Photography
2019.02.21
A warm place where you can have a conversation when you walk around
(Please note that this page was created using Google's automatic translation service and understand that because of this, its translation may not necessarily be accurate.)
Kanagawa Gallery walk
File.6 Tsukiyama Arts & Crafts
Shino Yamamoto (Gallery Watts)
This time we introduce from Oiso. Speaking of Oiso, Oiso Long Beach!
Not only that, there is a tomb at the end of the Kofun period, which is said to be the largest number in Japan, and Mt.Koma, which tells the story of the Sengoku period, the eighth post town on the 53rd of the Tokaido, and Hirofumi Ito, The town where eight successive prime ministers, including Shigeru Yoshida, lived, is worthy of nature, culture and history.
In addition, I heard that there was an interesting corner in the gallery walk, so I went to Oiso in winter for the first time. Perhaps because of the strong summer image, only me would feel colder… I thought it was a winter day that was blown for a moment near Tokyo.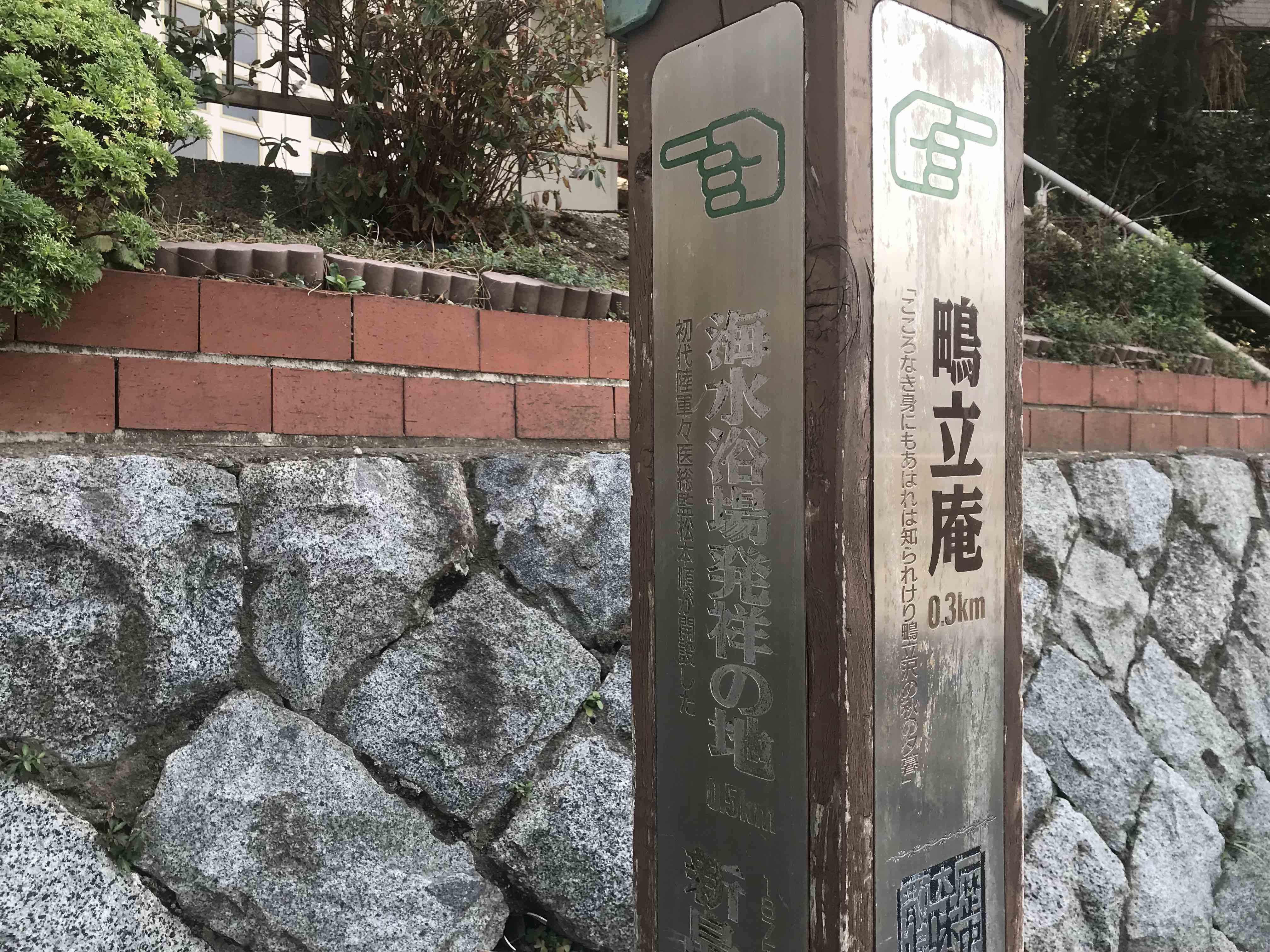 The destination was just a 2-minute walk from the station, but it's hard to get there ...
I was able to know "the birthplace of the beach" thanks to a mistake on one road (laugh)
According to a tourist information site in Oiso-cho, Oiso ranked first in the Meiji 41 Nihon Shimbun's nationwide voting for the top 100 summer resorts. The purpose of the Oiso Beach, which was established by Jun Matsumoto, the first Army Medical Officer, is to promote and restore health. It's different from the leisure sense now.
By the way, correct the trajectory and go to the target "Tsukiyama Arts & Crafts". It was right next to the station. The shop site has a "Detailed Directions" that shows directions carefully with photos, so if you are a directional driver, please touch it. (I should have noticed it early ...)
.jp / wp-content / uploads / 2019/02 / IMG_7769_mini.jpg "alt =" "width =" 4032 "height =" 3024 "/>
This is where the scent of Showa drifts.
The 70-year-old building was once a bar called "Tsukiyama" and was used by the reporters of Prime Minister Shigemoto Yoshida.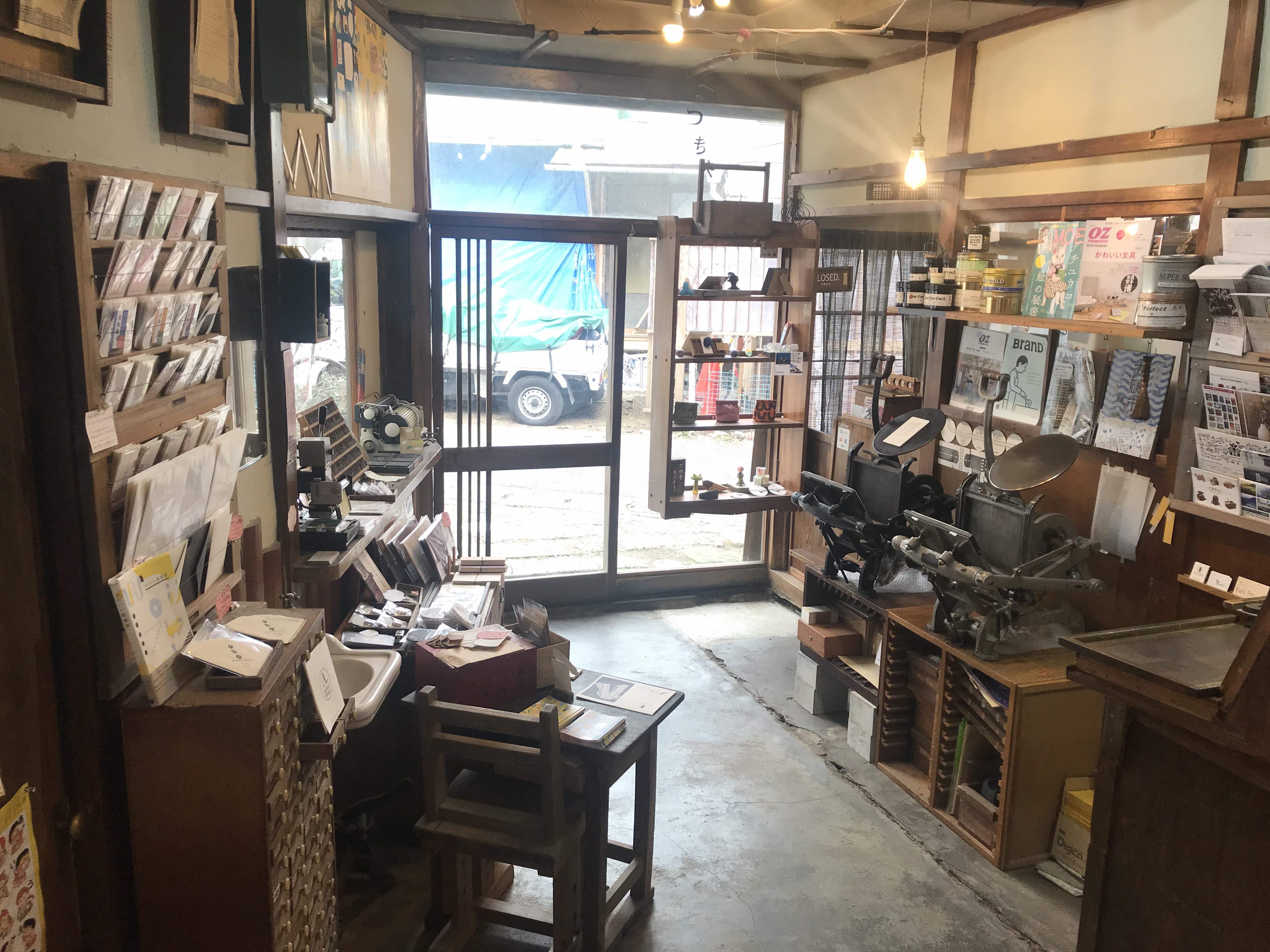 When you enter, there is a dirt floor on the Ajiro ceiling. A retro on-parade with a counter reminiscent of standing drinks, a mirror with "Tsukiyama-san" written on it, a letterpress printing machine, and a parlor with a desk and Japanese chest of drawers. As much as possible, the interior remains as old as possible.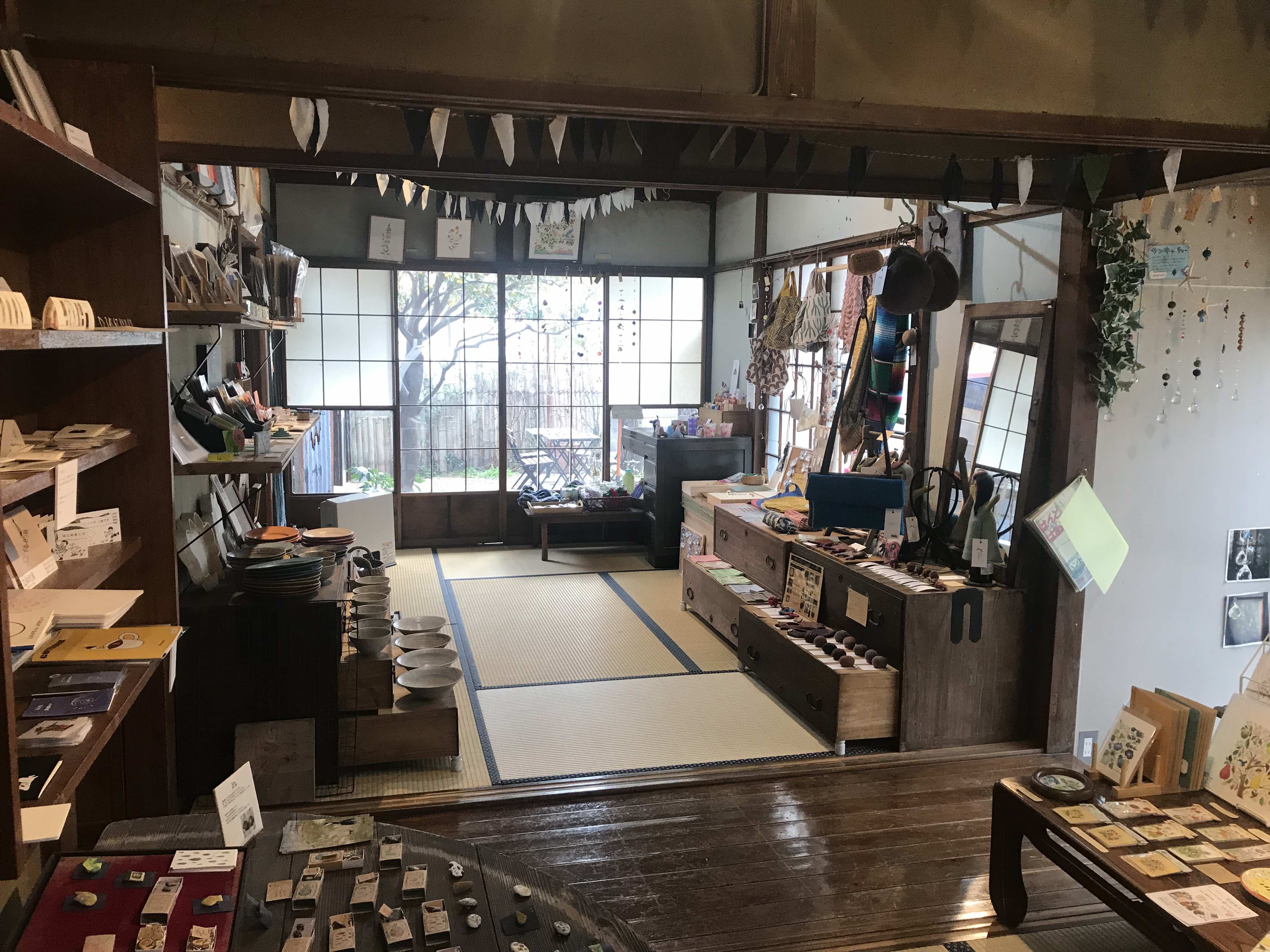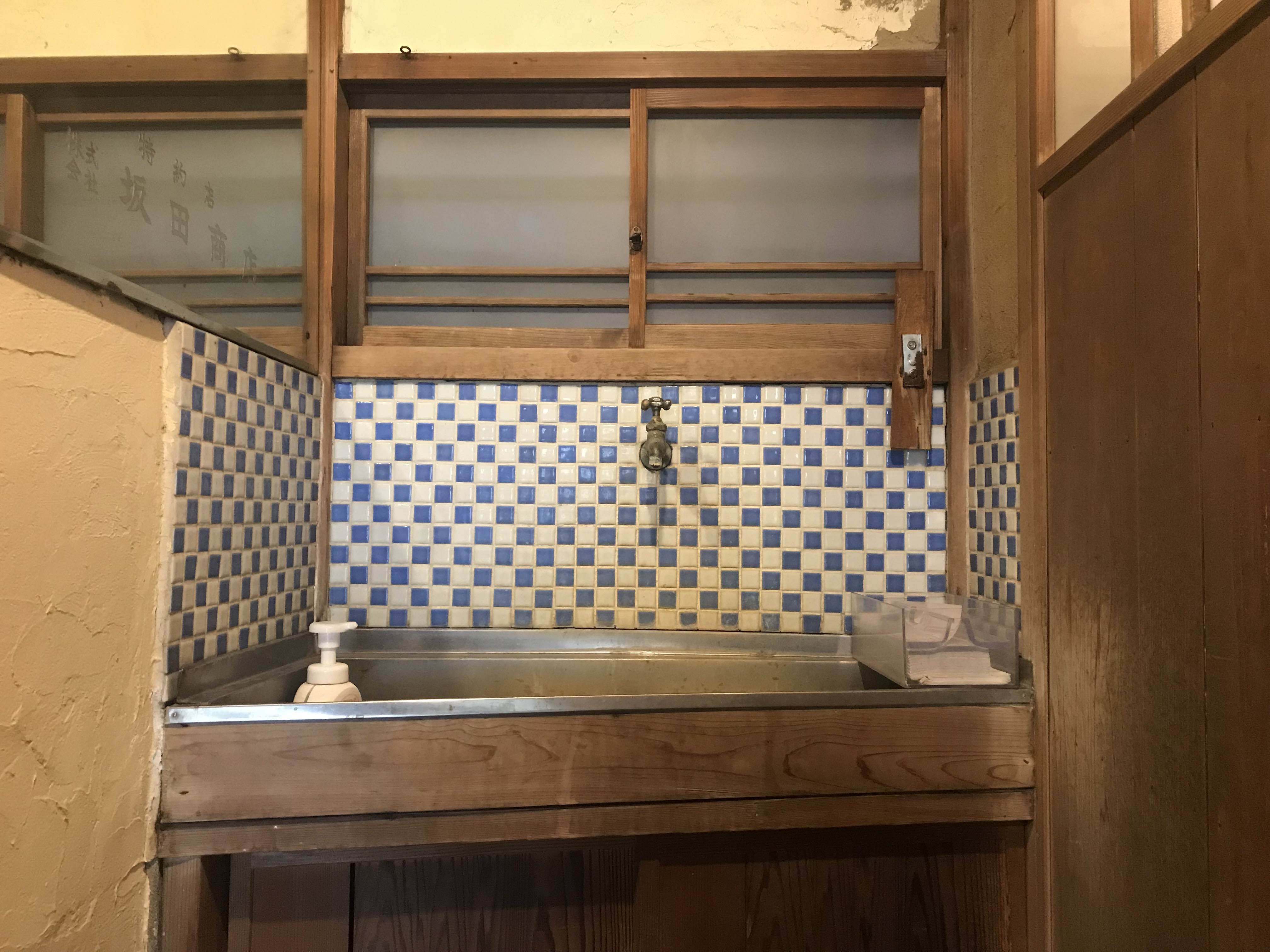 People who have been living in this area for a long time often bring medicine boxes and prop boxes, saying, "I don't need them anymore."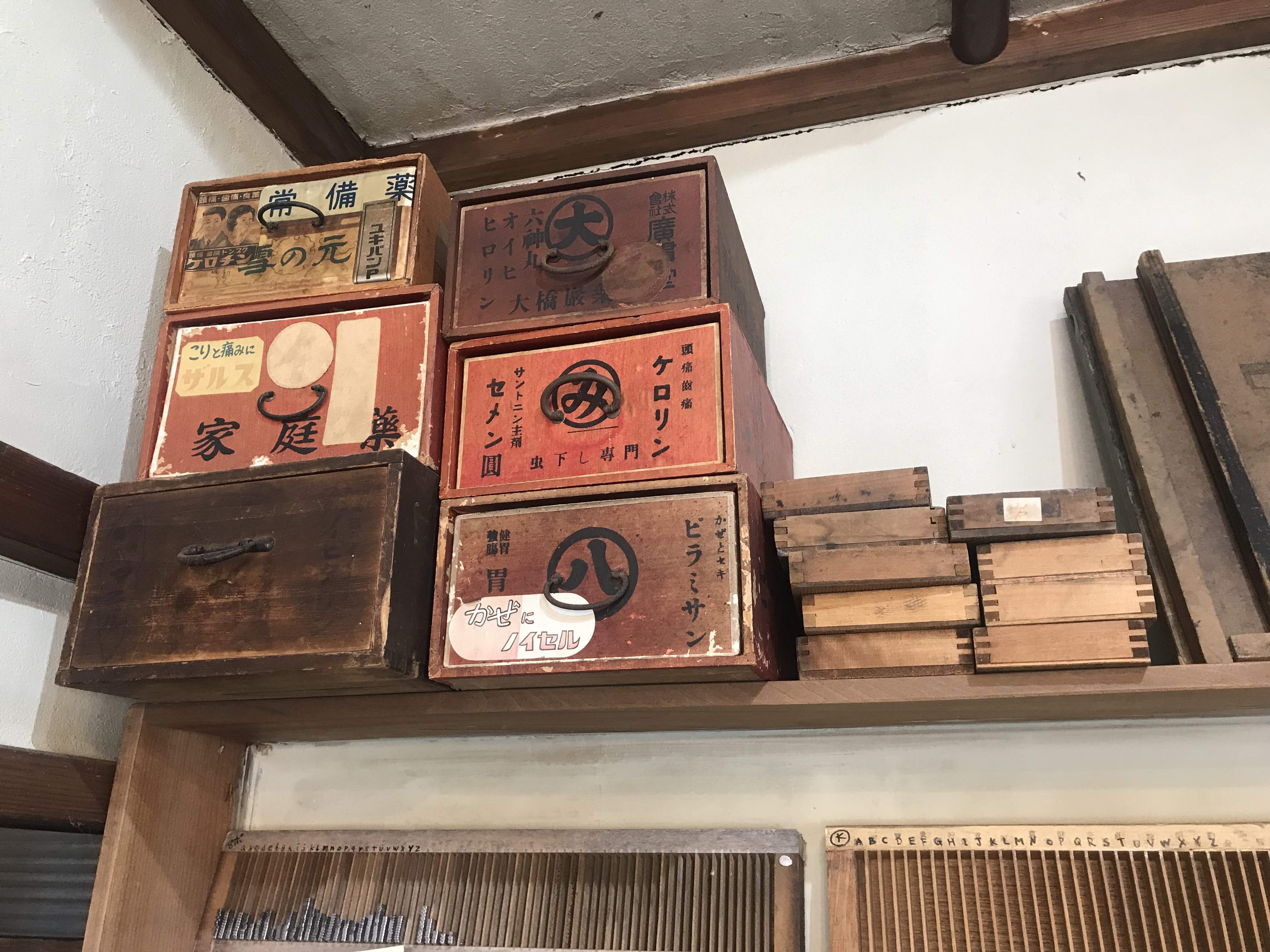 At first glance, Tsukiyama seems to be a second-hand shop, but it also includes OisoA select shop that focuses on crafts of writers working in the neighborhood.
At the same time, it is a place to transmit designs from various aspects such as design offices, galleries, workshops.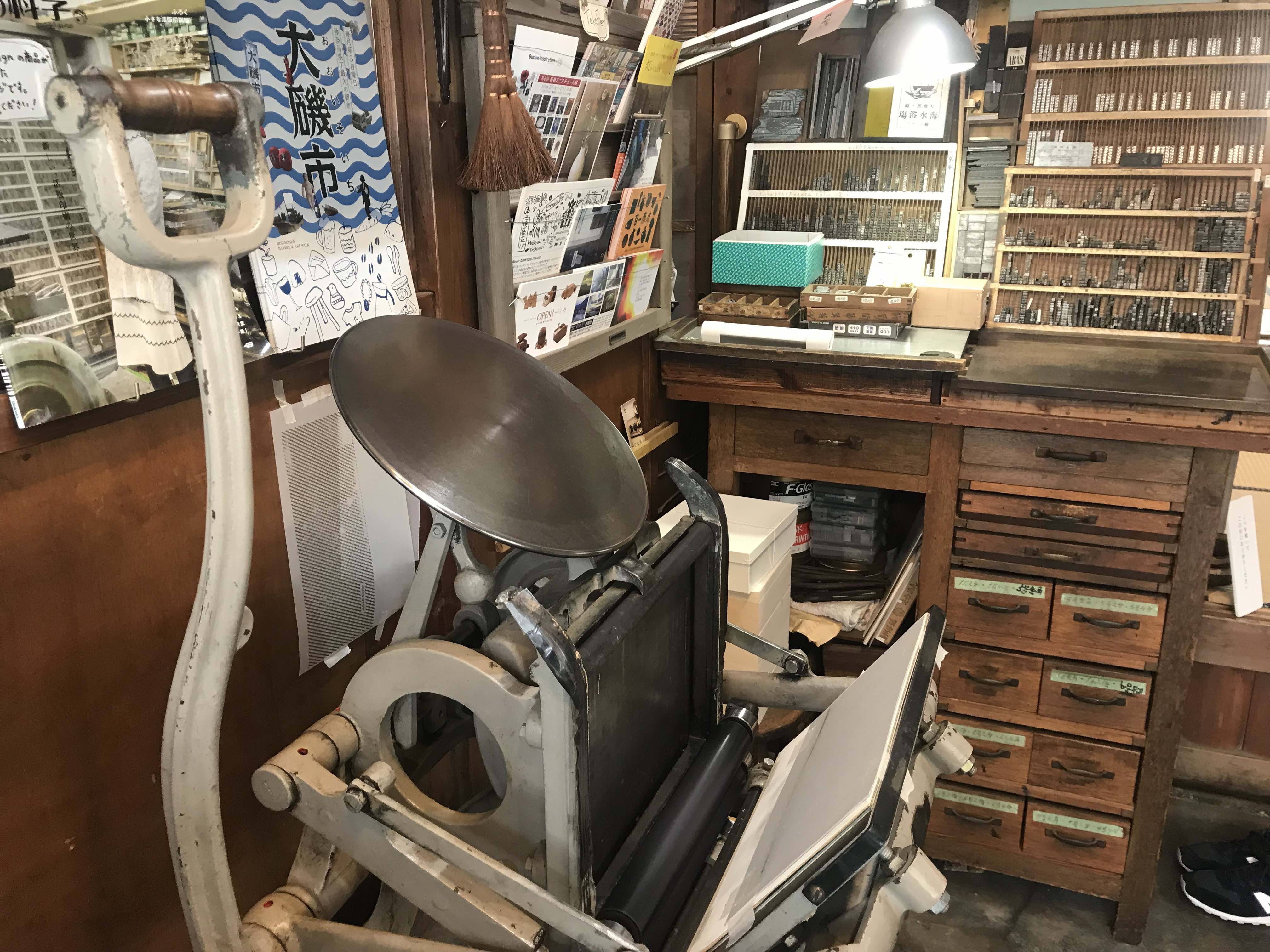 The shopkeepers are run by 14 people, including writers and designers. Kazuki Sato of AUI-AO Design, who has been involved since the launch in 2014, is also focusing on the appeal of letterpress printing. If you make a reservation, you can also make business cards by letterpress printing.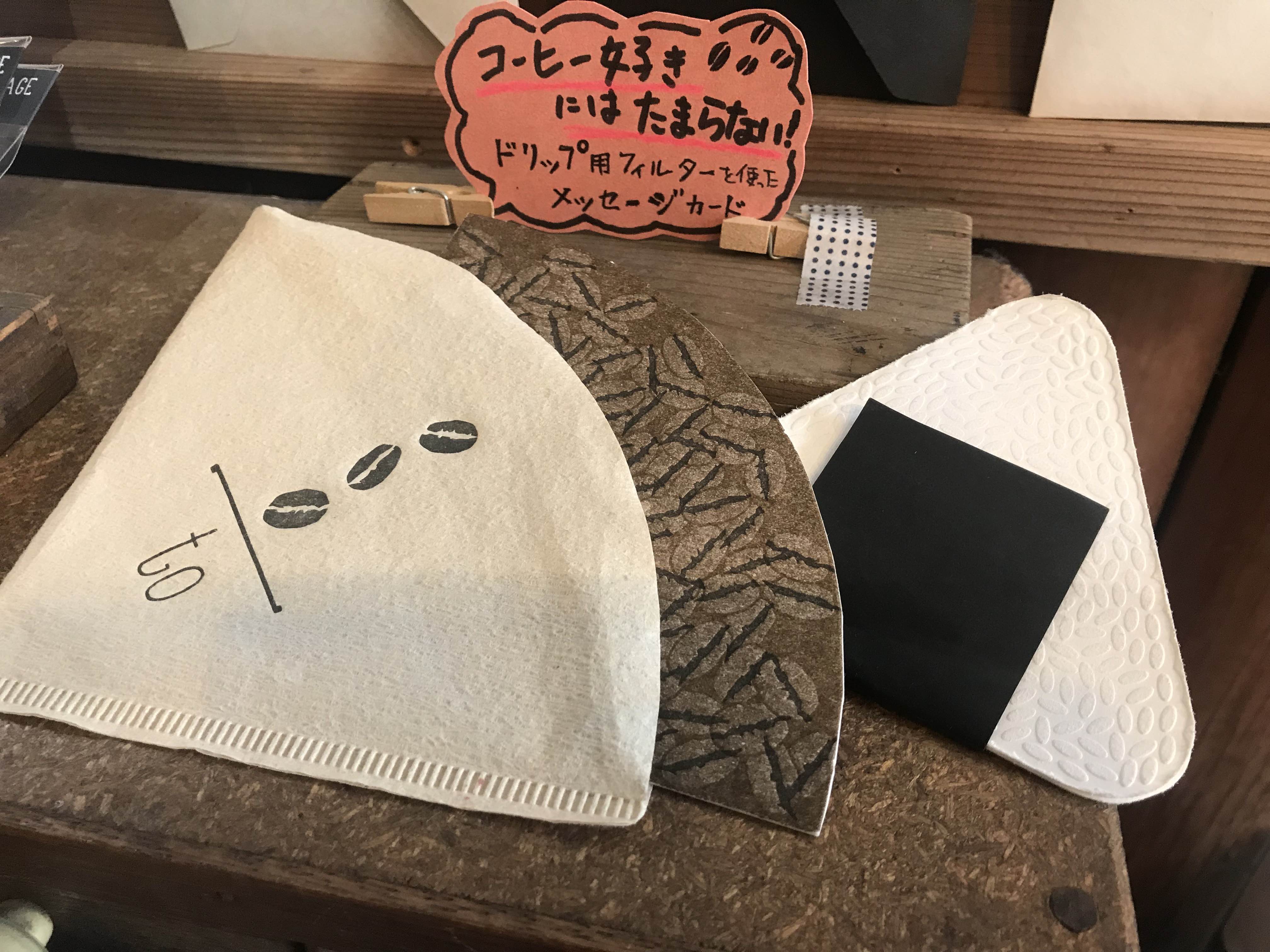 Papers designed by Mr. Sato are also sold in the store. The coffee filter and the rice ball-shaped card have an uneven look pressed in letterpress. It is unique to letterpress printing that you can feel the warmth gently when you touch it.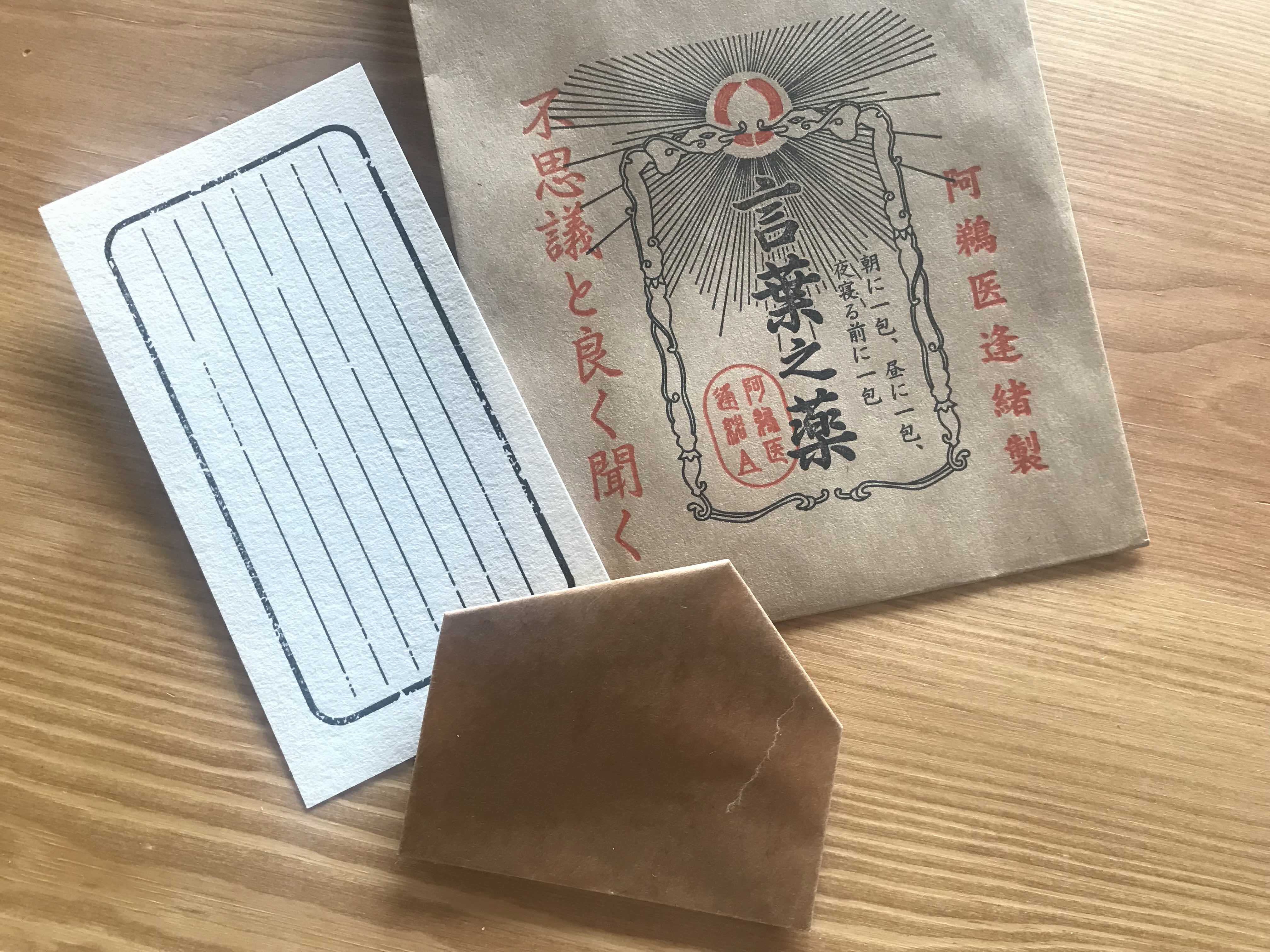 In addition to the charm of letterpress, Sato says, "I am designing things with a twist that people who use their heads use their heads."
All inviting a laugh, and fashionable. It makes me feel like presenting to someone or writing a letter.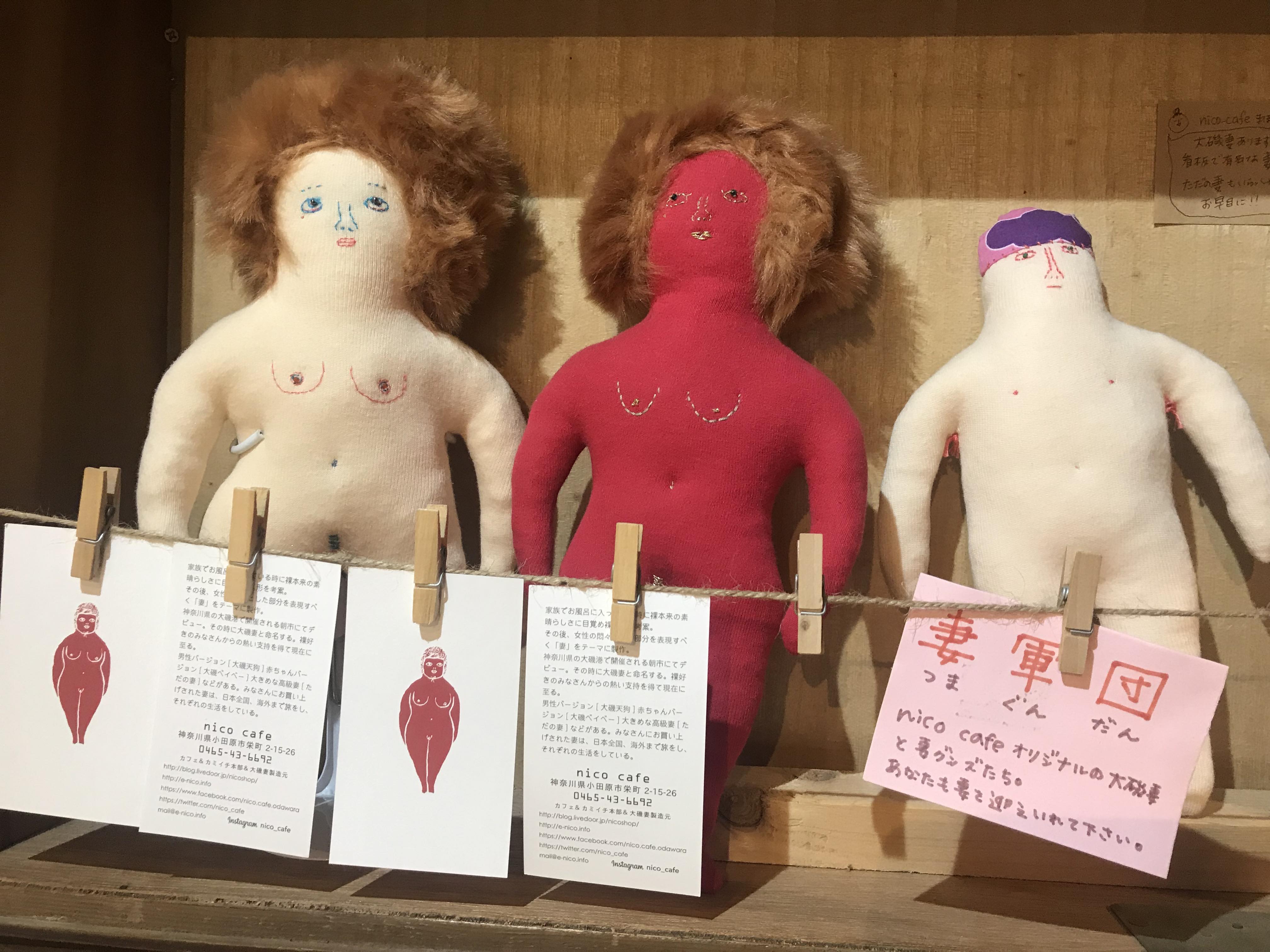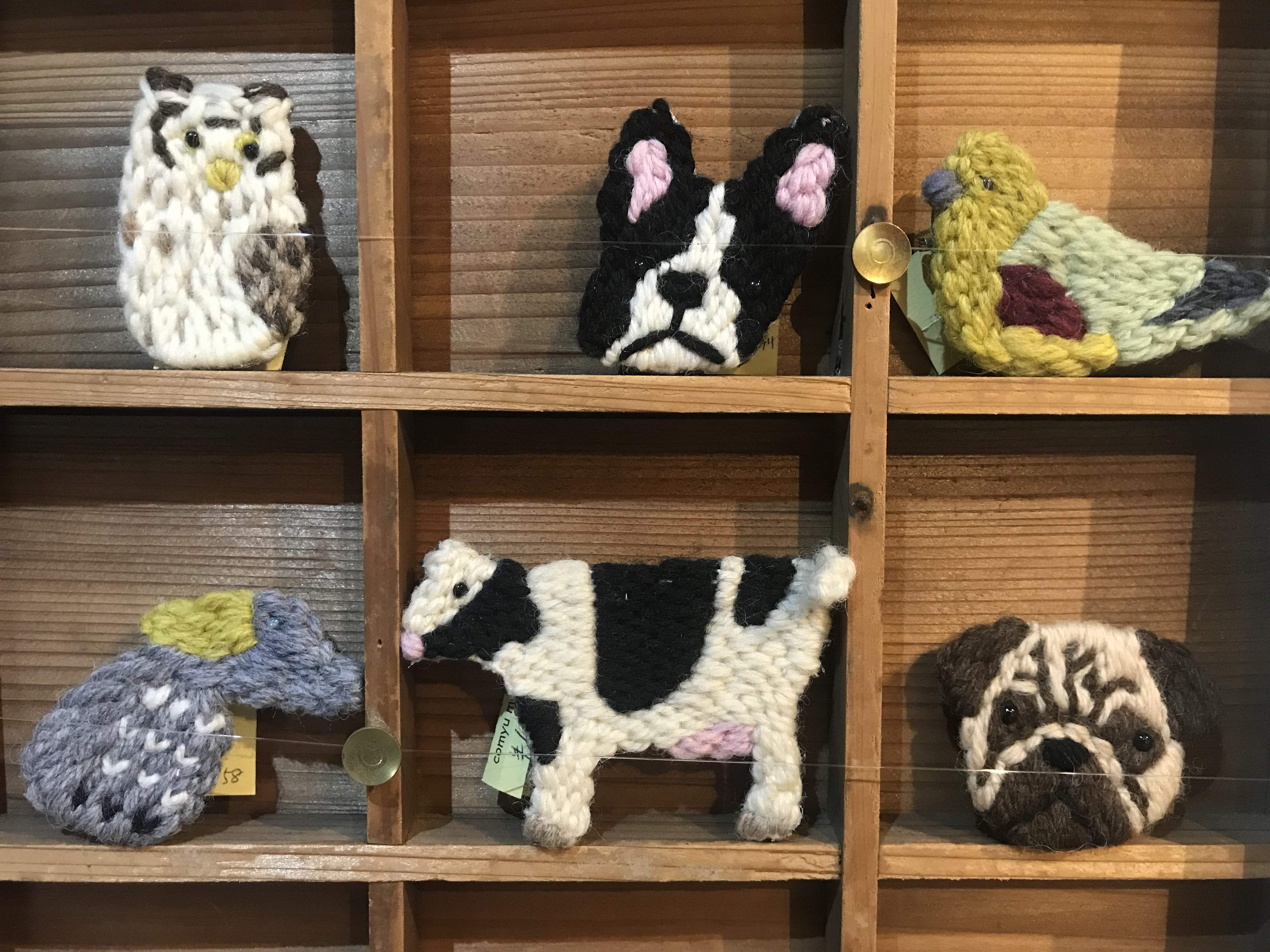 On the second floor, which Mr. Nakai used, there were a lot of handicrafts such as used pottery and used cloth selected by the owner of the gallery "Nanahana" in Odawara.
Bright room with good sunlight. Did the Nakai take a break while lying around or chatting with one rice cracker?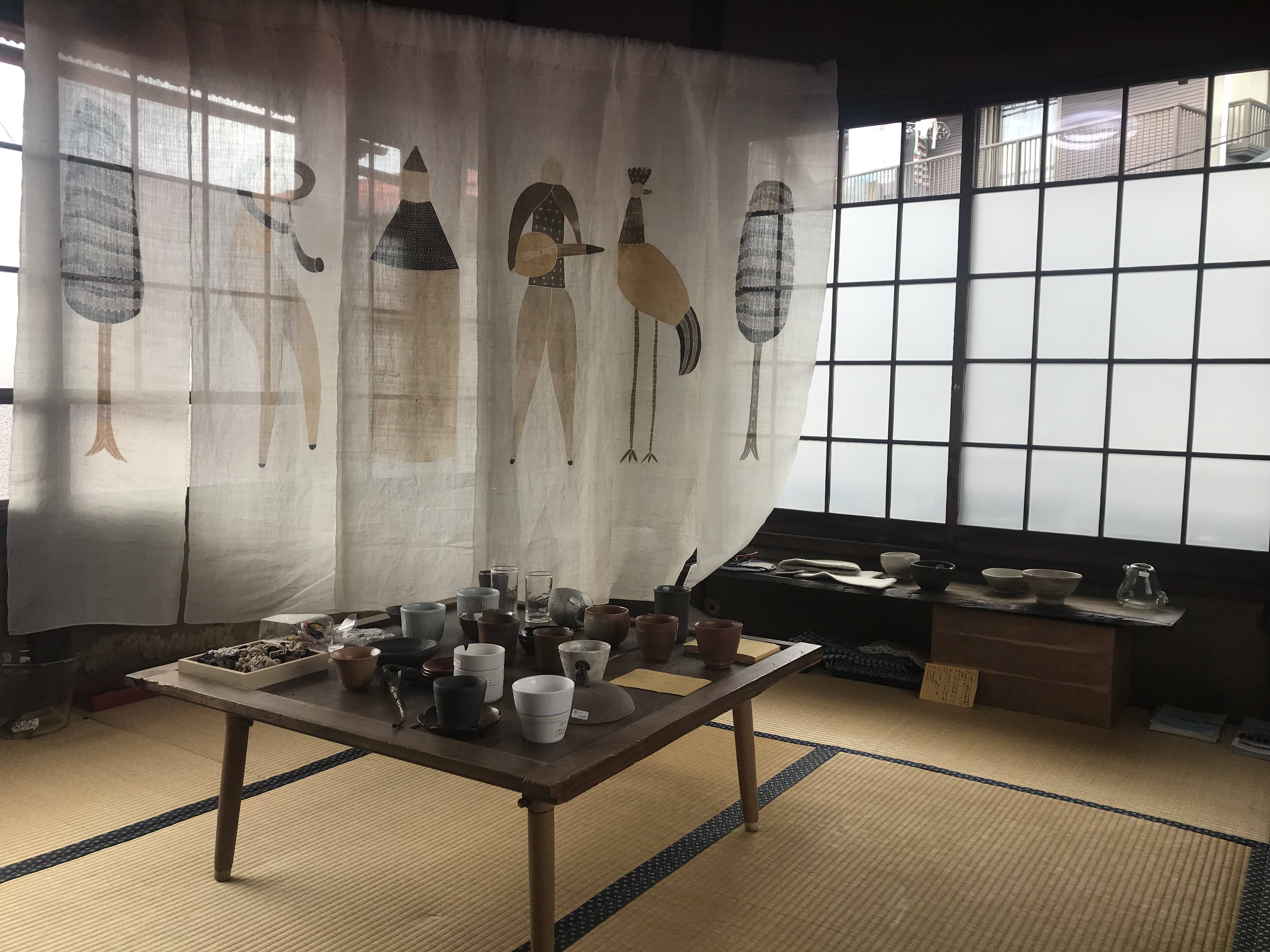 Going behind, taking advantage of the fact that it used to be a bathroom, the name is "GALLERY Bathroom".
It seems to be used for solo exhibitions and events, but it was just holding a felt art exhibition by YOMORU. Tourists who happened to stop by Oiso also said "beautiful!" It seems that she came from the home of wool, New Zealand.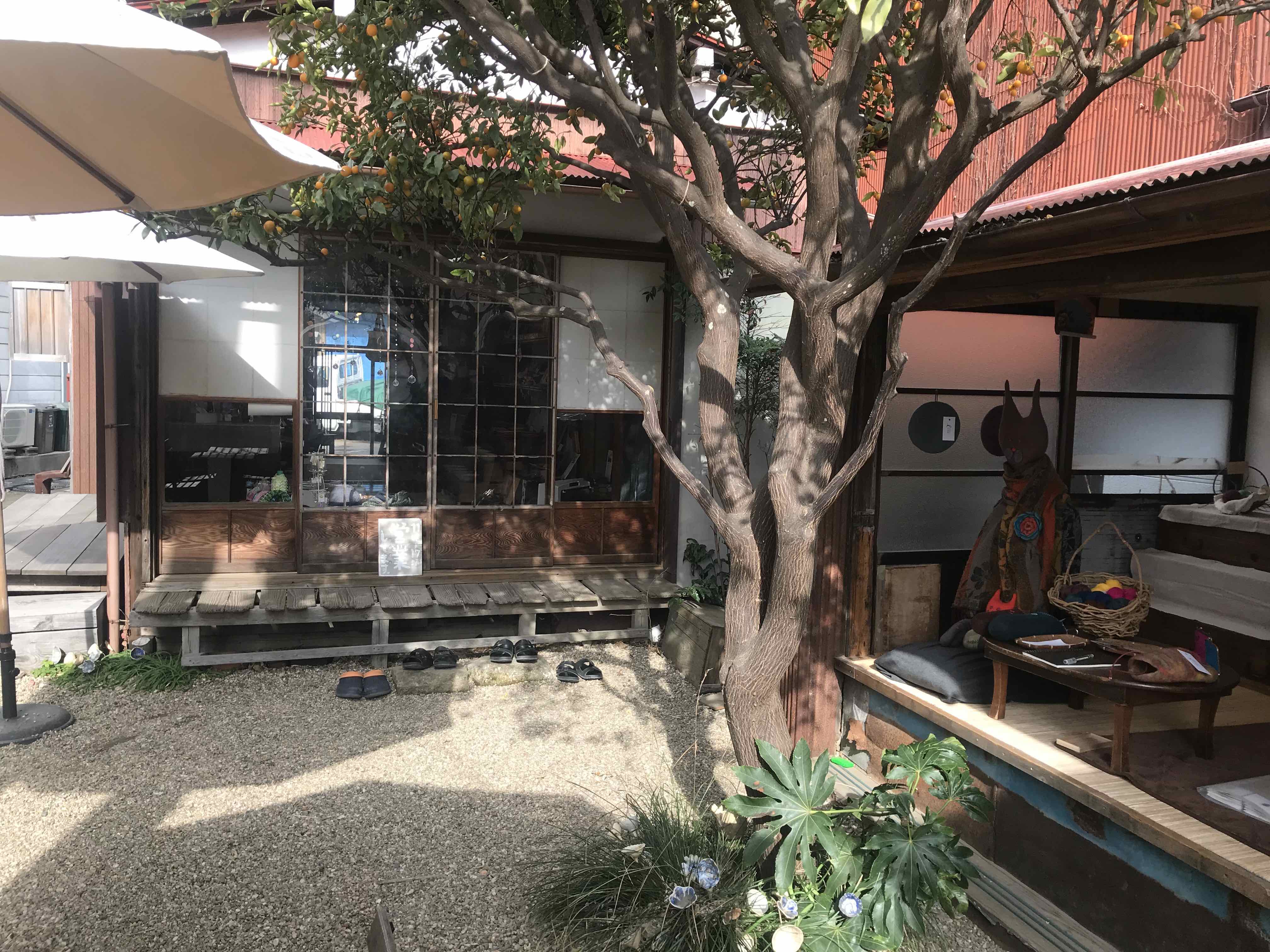 Aiko Toriumi, a director of YOMORU, smiles in front of the work and is a member of the Tsukiyama staff. He was born and raised in Oiso, and his three children are growing quickly and locally. After that, I ran to a nearby elementary school saying "It's a visit day.Was.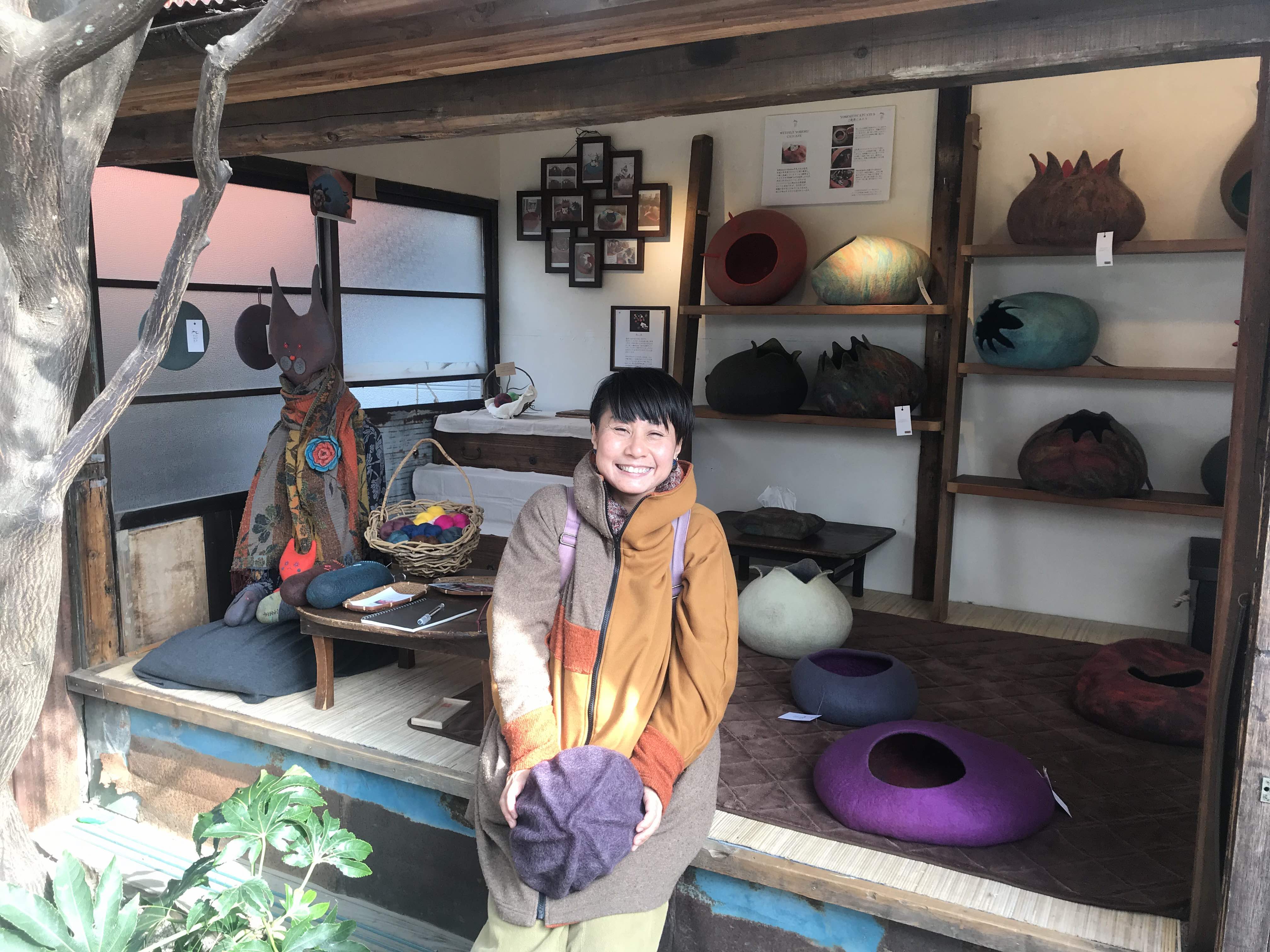 At first glance, there are pottery flowers in the grass at the feet. The play of local potter Asako Okamura is perfect for this courtyard!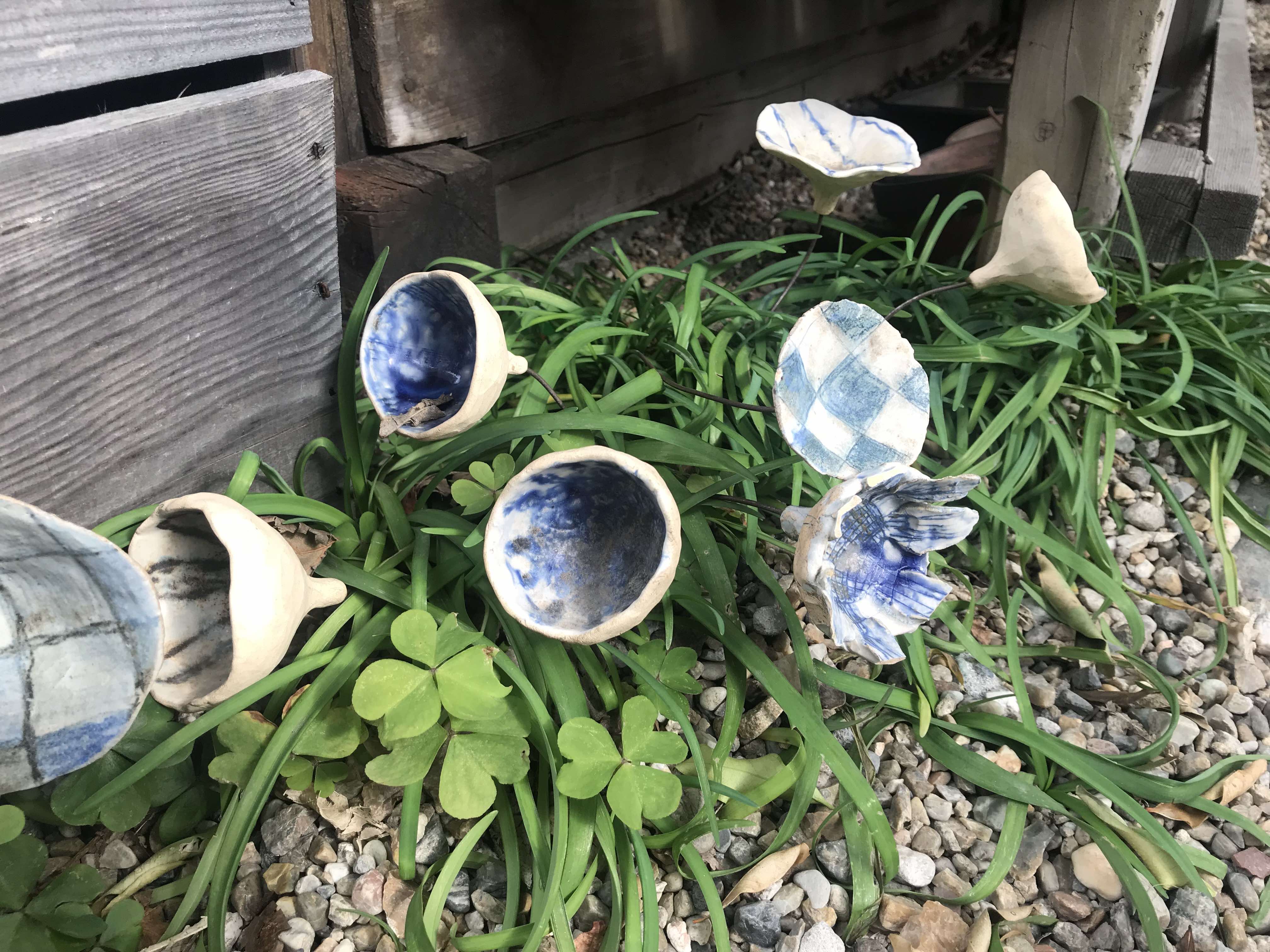 Opposite the bathroom is "Chayamachi cafe & deli" and "Lee's Bread", a bread shop specializing in natural yeast and pesticide-free. When you sit on the porch, you can smell the baked bread.

"Chayamachi cafe & deli" is said to have a selection of rare black tea, so we ordered the especially recommended First Flash Castleton. Castleton Tea Garden is Darjeeling's highest peak. At the same time, we received cardamom roll of "Lee's Bread".
This is bread that is popular in Sweden. Both are first experiences, cardamom is a spice, but moderately moderate, tea also has a gentle taste, gentle tea time.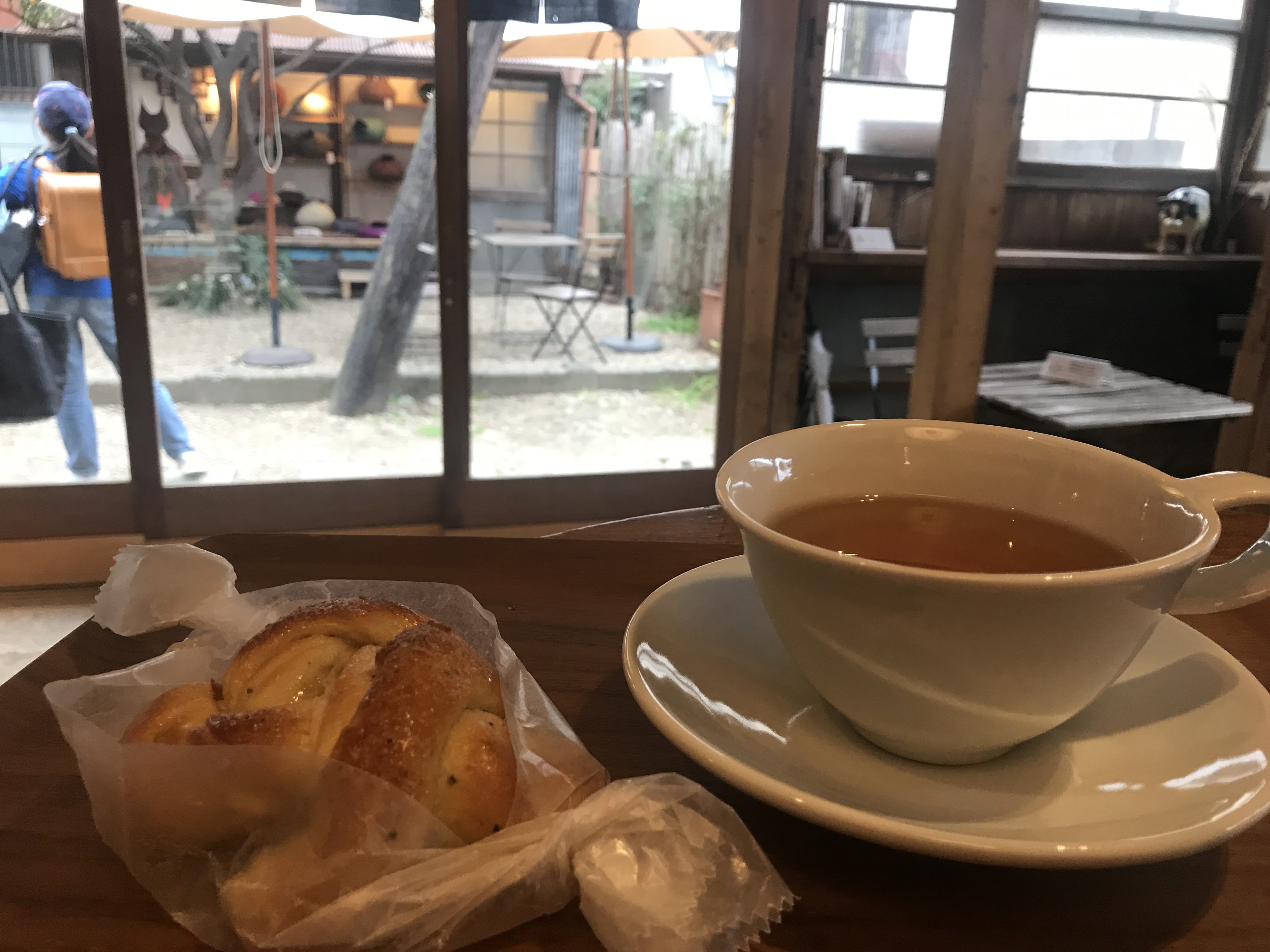 Originally, Oiso City (Ichi) TokoTsukiyama started with the idea of making the most of his property and linking it to town development.
While watching the parents and children coming to buy bread one after another, it was a corner that was loved by the locals.
《Gallery information》
Tsukiyama Arts & Crafts
1156 Oiso, Oiso Town, Naka-gun, Kanagawa Prefecture 255-0003
info.tsukiyama@gmail.com
Opening day: 11:00 to 17:00 Regular holiday: Monday
"access"
▶ ︎Get off at JR Oiso Station. 2 minutes on foot
https://www.facebook.com/tsukiyama