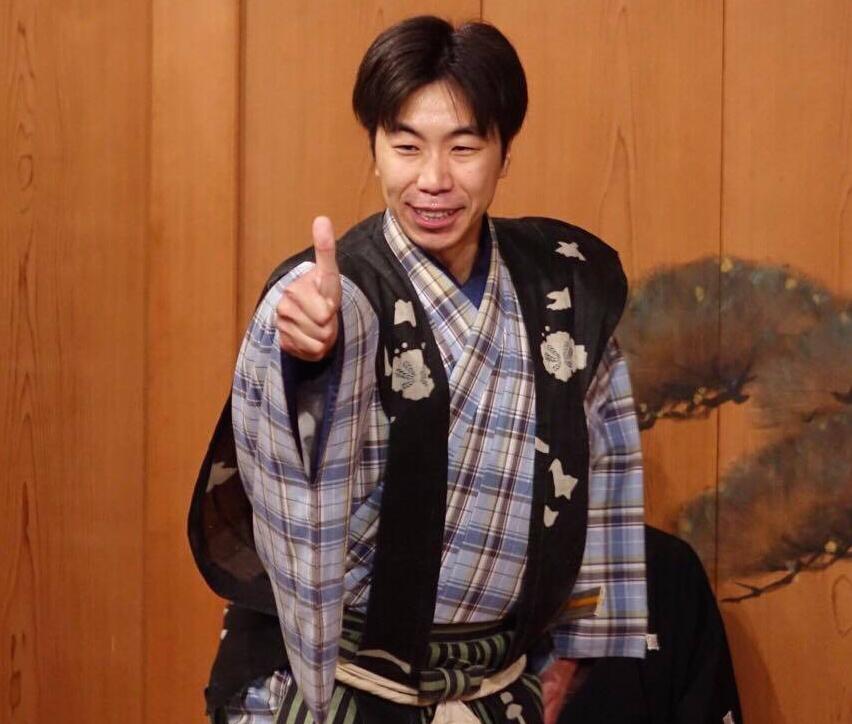 TOP image Photo: Sou Komai
A cypress stage for Kyogen performers living in the 21st century
Vol.1 A showdown between East and West at the Kamakura Noh stage!
Okura doctrine (Noh actor Kyogen style Okura style)
Kannon overlooks Hase, Kamakura City, which is crowded even on weekdays. Daibutsu-dori, which leads from the station to Daibutsu-sama, has more tourists on weekends than on weekdays.
Still, when you enter the alley from the busy street, a quiet residential area spreads out. Located here is the Kamakura Noh Stage, where today's performance will take place.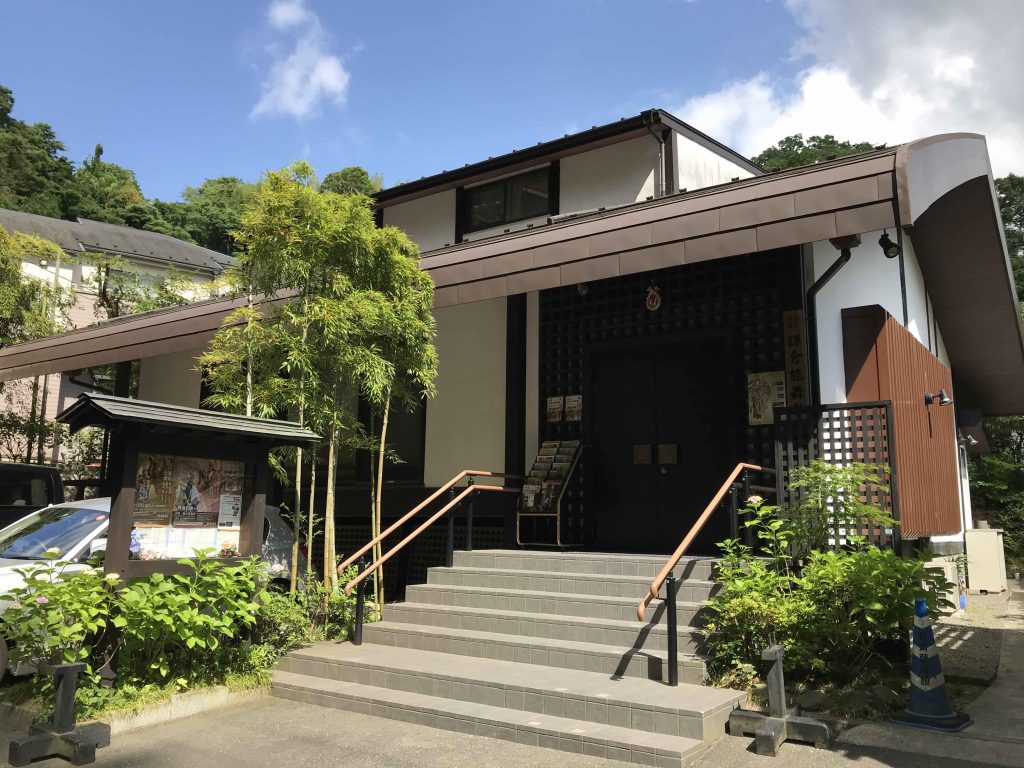 Capacity is 200 seats. Tatami mats and chair seats are provided, and if you stretch out your hand in the front row, you will likely be able to touch the performers. In addition to pre-performance commentary, subtitles are provided during the Noh performance, and there is a Q&A session after the performance. I think it's quite rare to see a Noh-Kyogen performance that's planned so far from the audience's point of view.
This day is a two-part system in the morning and afternoon. In the first part, the Kyogen play "Koyakuren" and the Noh play "Fuji Taiko." In the second part, Kyogen "Jizo Mai" and Noh "Hokaso" were performed.
"Kouyakuren" is a story about a confrontation between Kamakura's Koyakuren and Kamakura's Koyakuren. Each other sticks a plasters on the nose, and the one who is pulled loses.
The 2nd part, ``Abandoned Monk,'' is a story of revenge. Kyogen actors must perform not only in Kyogen but also in Noh.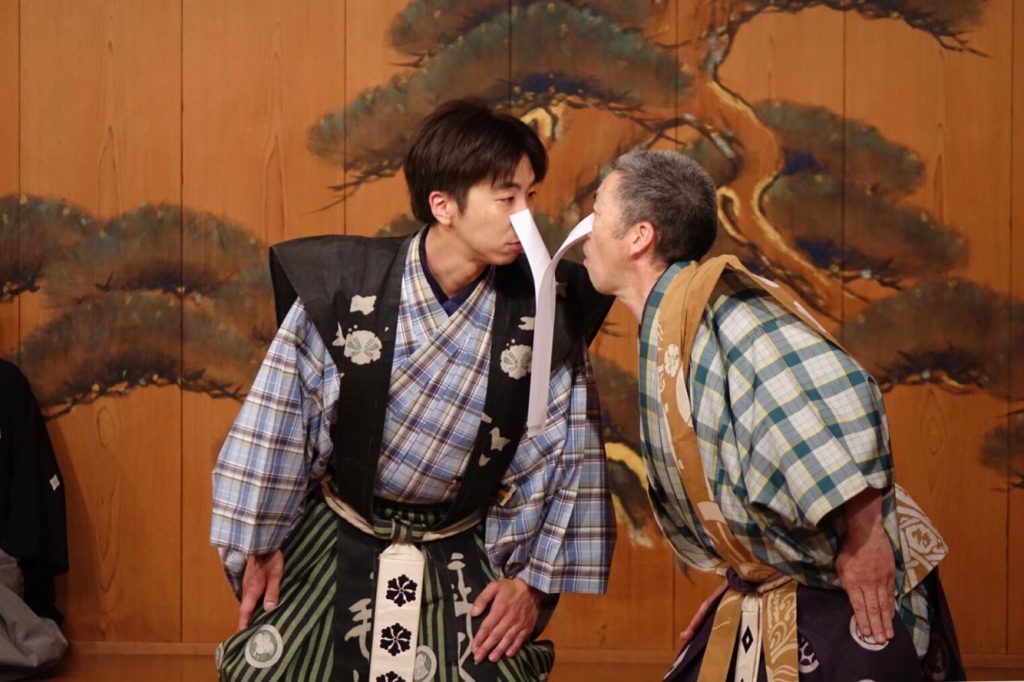 Photo: Sosuke Komai
Kyogen does not have subtitles, but I could hear laughter at key points. The small space moderately shortens the distance between the performer and the audience.
In Noh, some people follow the story while looking at the subtitles and nod their heads. Evidence of a deeper understanding.
In the scene where they plan to take revenge, the tension of the actors reaches a climax. I can see that the audience's attention is focused on the stage. At that moment, I felt like I could connect with my heart, and I was very happy.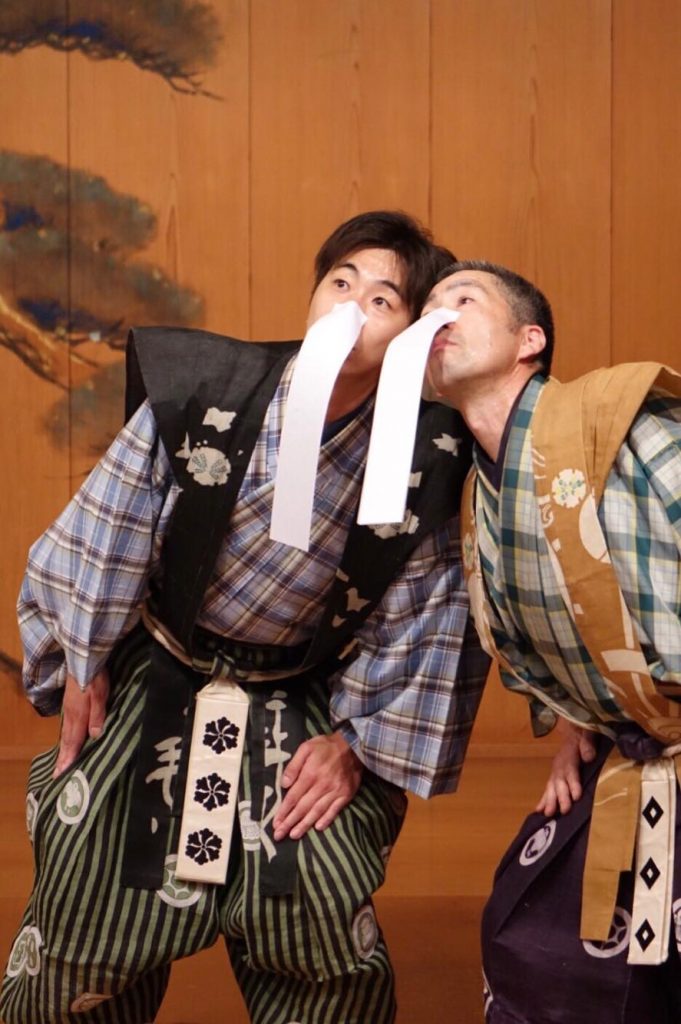 Photo: Sosuke Komai
It was evening when the performance ended. The sea breeze blowing from Yuigahama beach is pleasant when you go out onto Daibutsu-dori. Released from the tension of the stage, I also return to the present age.
<If you take a peek behind the scenes...>
This is the tanning oil used for koyakuren. It is a must-have item for applying "plasters" to the nose. Without this, you can't compare sucking.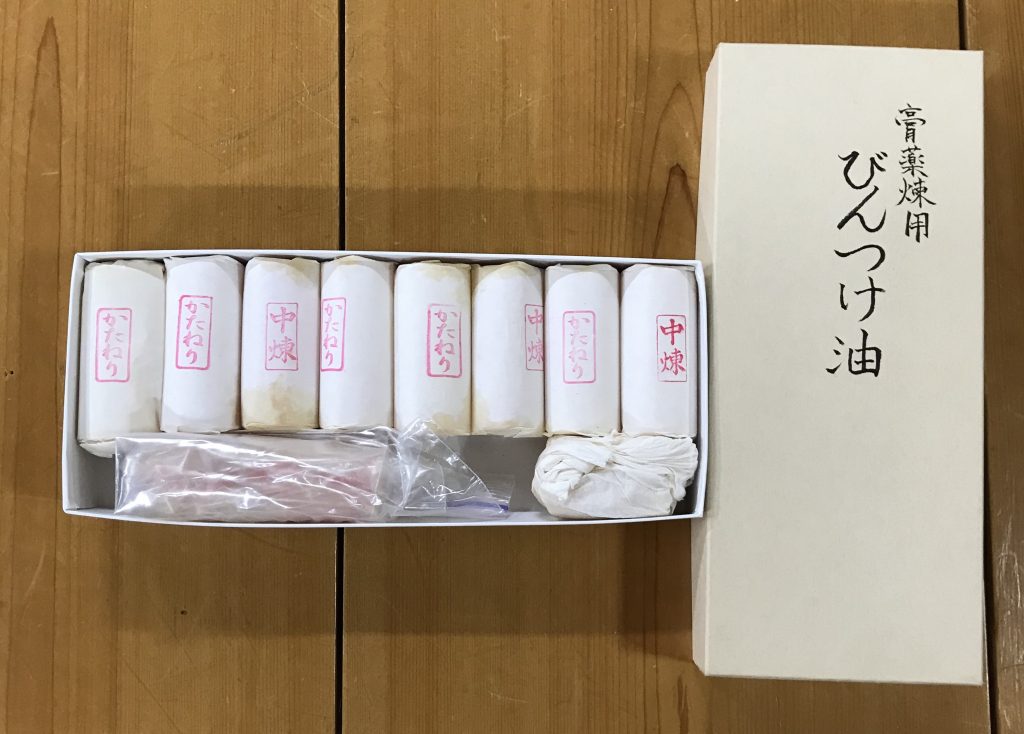 In the dressing room, I am immersed in the work of applying "burning oil" to paper.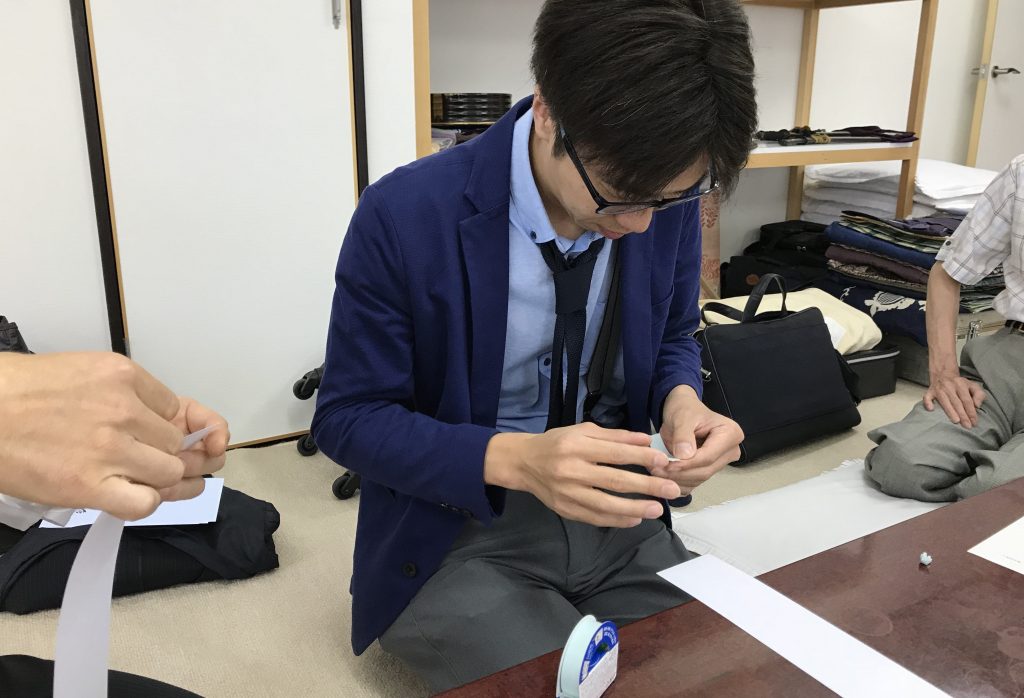 If it falls off in the middle, it literally means "nothing to talk about", so just in case, fix it with double-sided tape.
This is another aspect of Kyogen performers living in modern times.