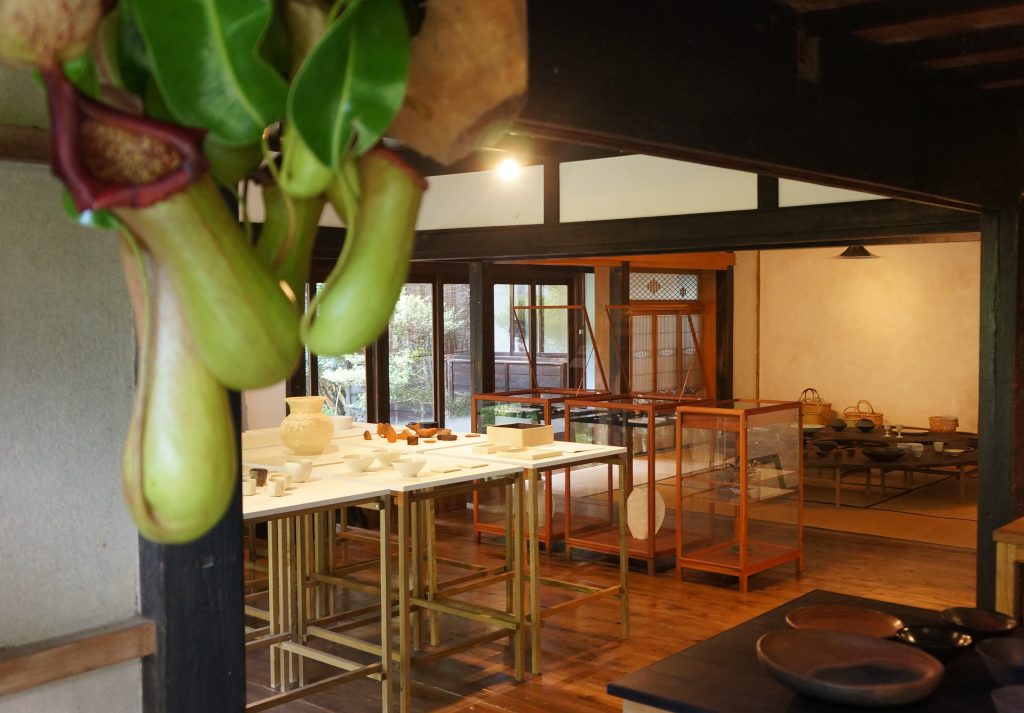 Kanagawa Gallery Walk
File.2 studio fujino
( Shino Yamamoto / Galerie Watts)
This time, we will take a walk in the direction of Mt. Jinba, which straddles Sagamihara City in Kanagawa Prefecture and Hachioji City in Tokyo.
A short trip to enjoy a drive rather than a walk. I got off at the Sagamiko Interchange on the Chuo Expressway, and on the way up the mountain, I met a lot of people who enjoyed mountain climbing. Jinba has been selected as one of the "100 Views of Mt. Fuji in Kanto" and "Top 50 Scenic Spots in Kanagawa."
The deeper you go, the thicker the green layer becomes, and when you drive slowly while enjoying the phytoncide with the windows fully open, you will find a wonderful long old house among the trees on the other side of the river.
People who don't know "in the mountains like this!" will be surprised that there is a modern gallery here.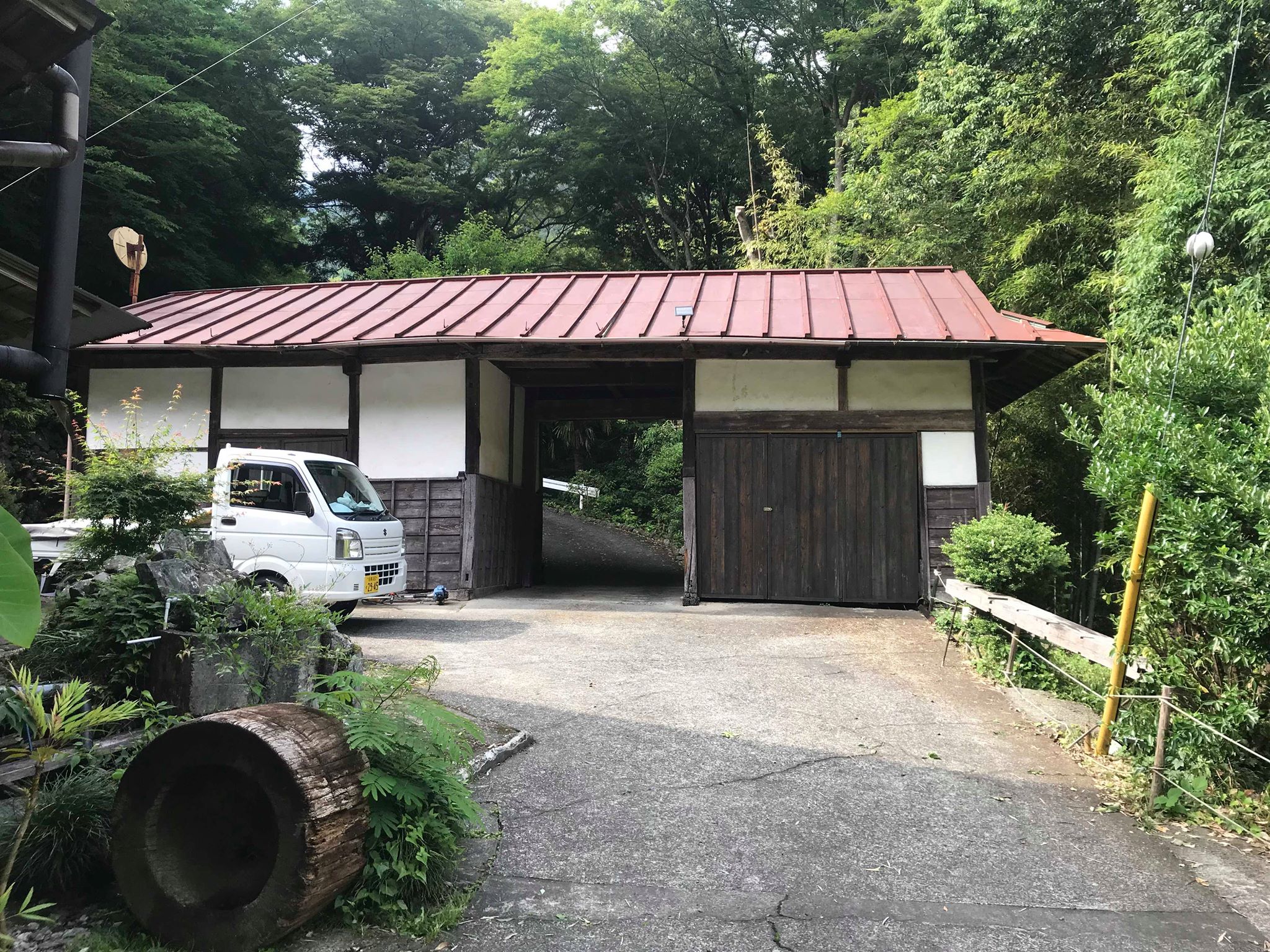 After passing through a gate that was once used as a stable, we arrived at gallery studio fujino.
This is the gate seen from the gallery side. It seems that the right hand was a stable.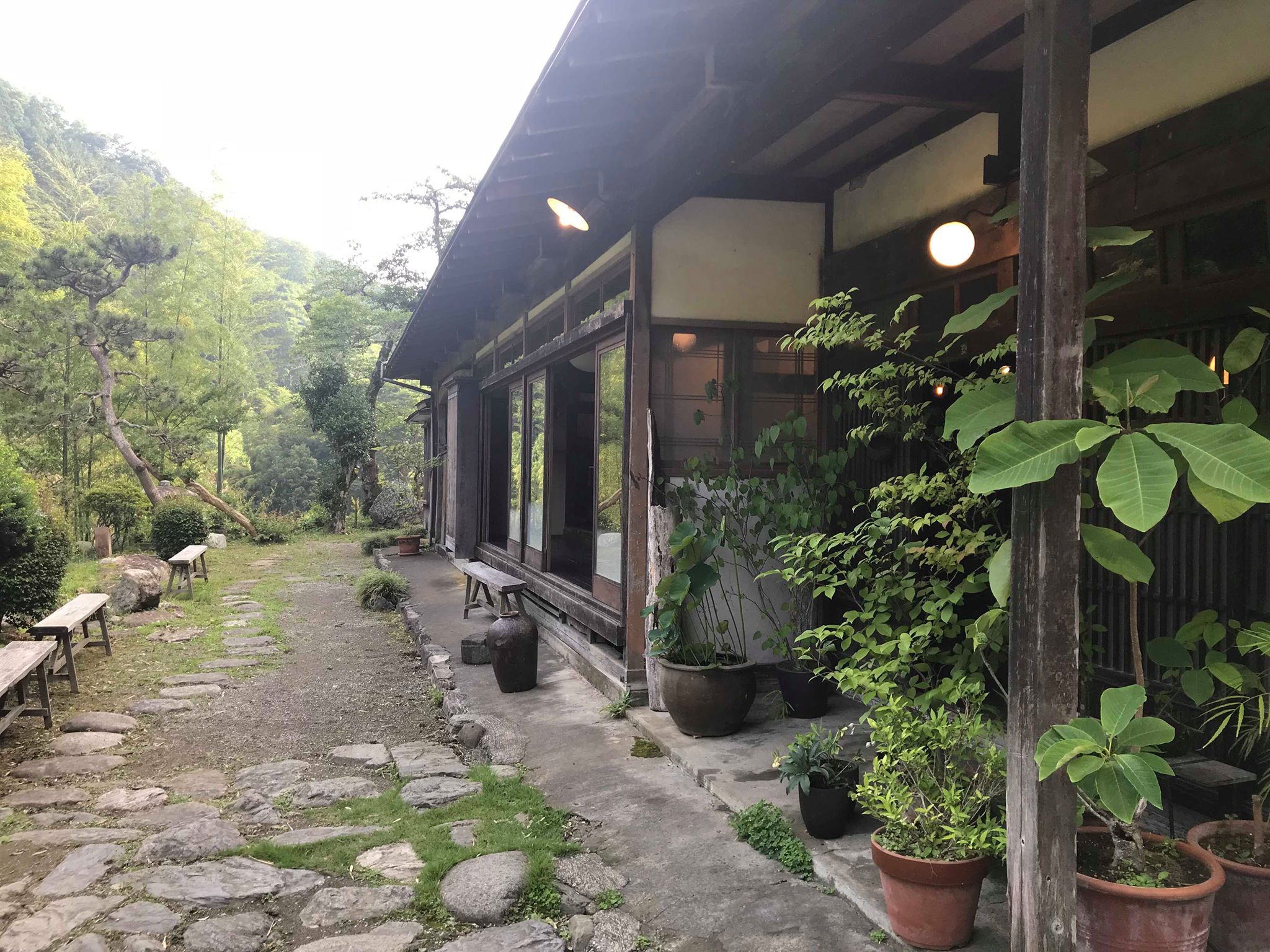 The old wooden Japanese house is nostalgic and reminds me of my grandpa's house. When you open the sliding door and enter, the earthen floor is a cafe corner.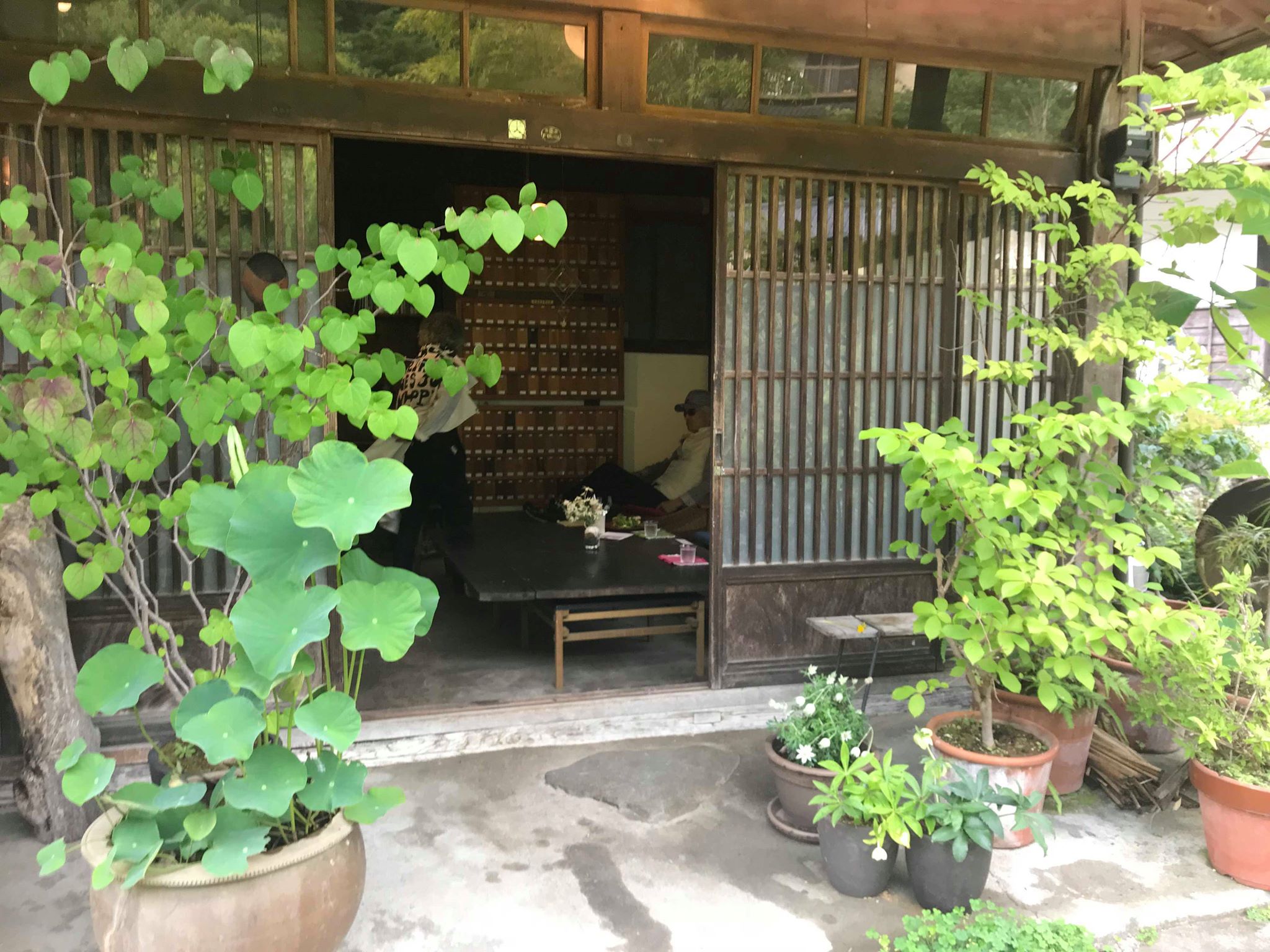 The owners of gallery studio fujino are art director Yuko Higashikawa and wooden furniture craftsman Hitoshi Fujisaki.
It has been 10 years since he lived here, but before that, he lived in Milan for 7 years.
Mr. Higashikawa works at the Italian design office cerri&associati, where he is involved in the visualization of various brand images and designs for exhibitions. I was.
"I used to work as a freelance woodworker, but in Italy, designers, craftsmen, and manufacturers are all independent and segregated. I was also involved in the decoration of the private bank, which was an interesting job."

They could have continued to live in Italy, but Mr. Fujisaki laughs, "I couldn't imagine living in Italy permanently."
It's kind of a waste.
When he returned to Japan, it was difficult to make furniture in Tokyo, so when he was looking for a place in the suburbs, he came across this property.
It took two years to restore the 140-year-old house. It's too wide and I'm still working on it little by little.

The cafe table and simple blue sofa are Mr. Fujisaki's originals. Next to it is the rattan chair by interior designer Isamu Kenmochi, which is in the collection of the Museum of Modern Art, New York. The art of used coffee filters is framed on the wall! The modern space, which I could not imagine from the exterior, suddenly grabbed my heart.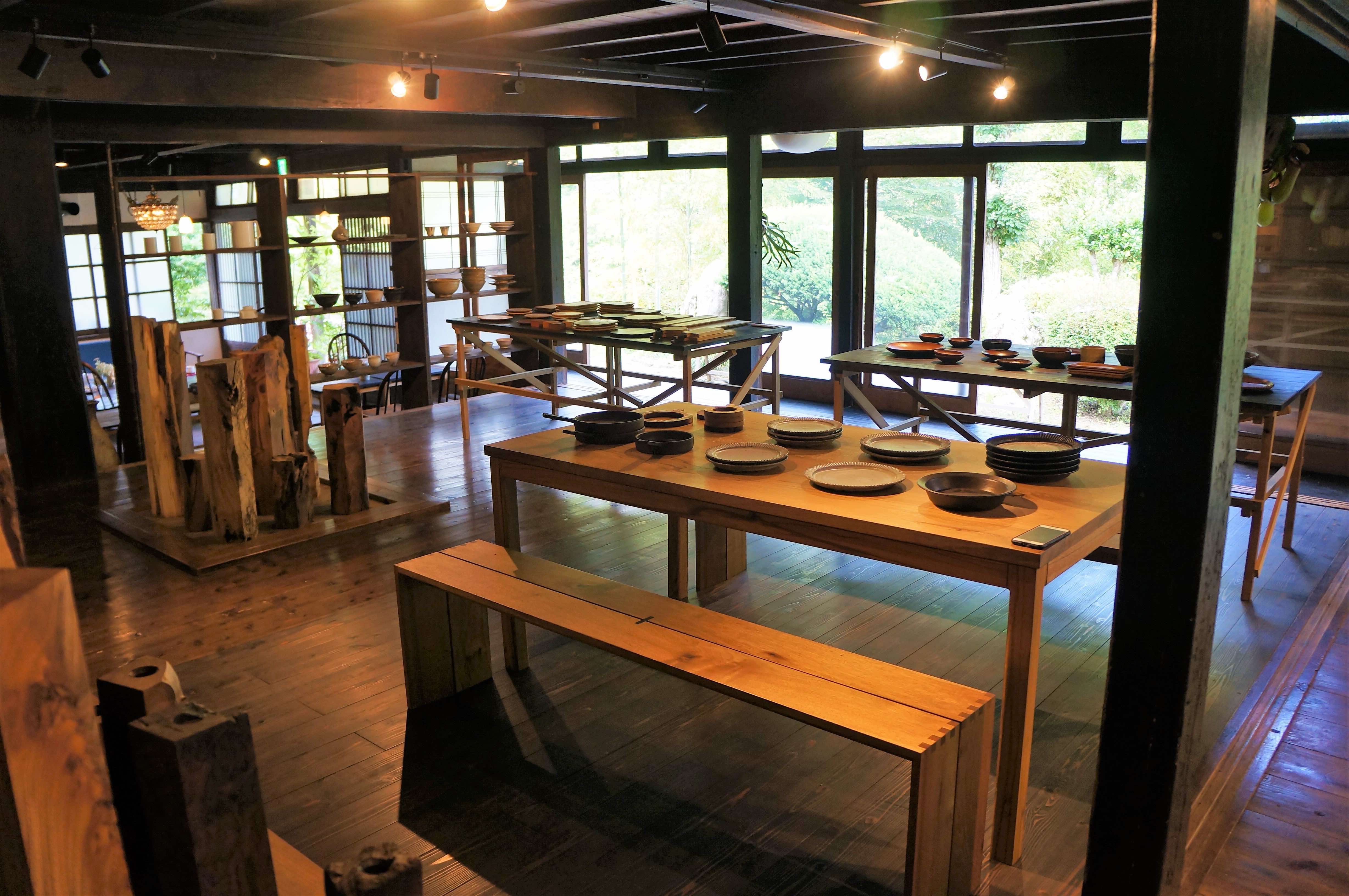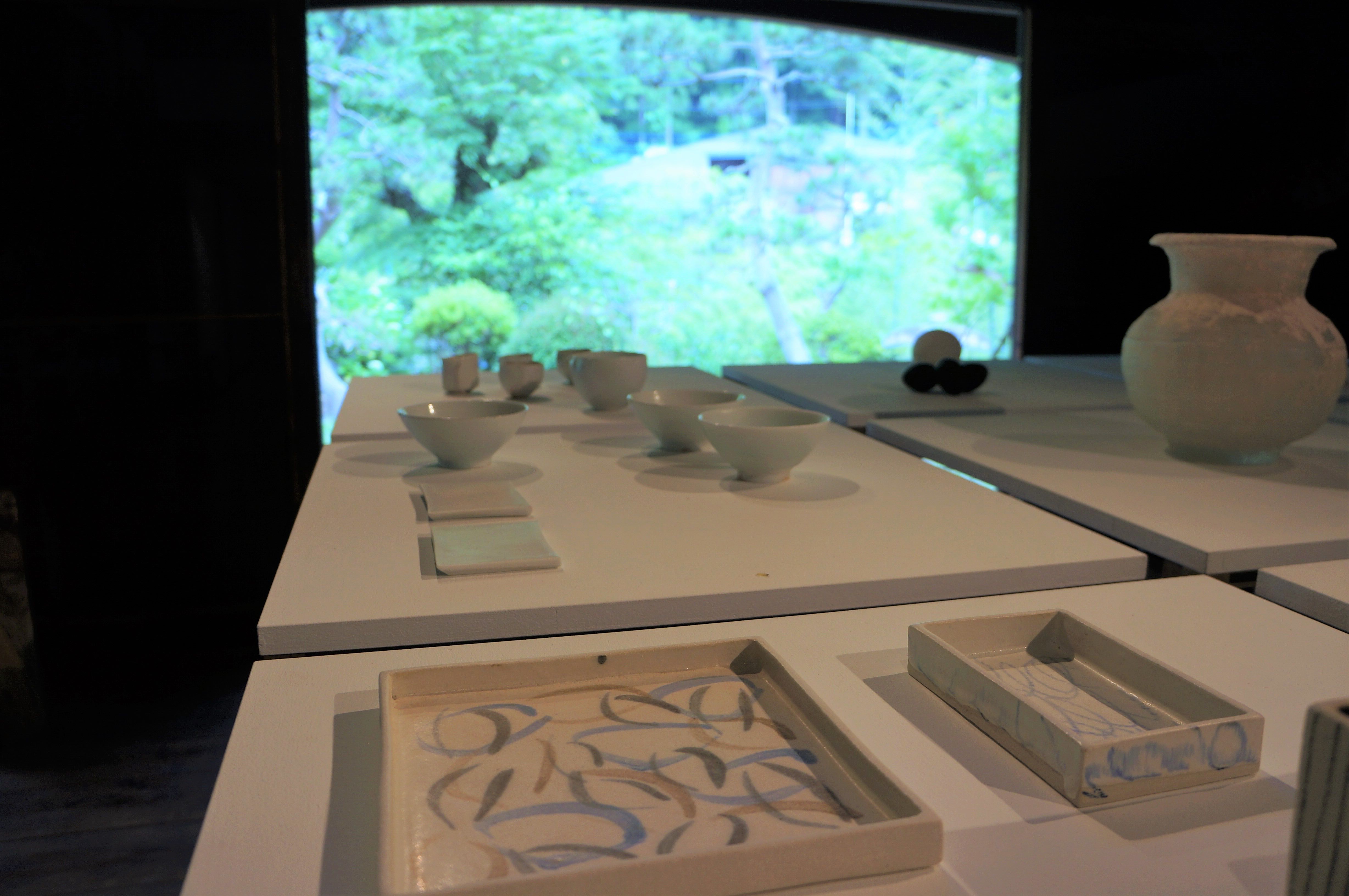 The works gathered here have a dignified presence, such as an object by young artist Shiho Hayashi that looks like a stone, and an object by Guido de Zan, an artist with whom Mr. Fujisaki worked in Italy. Mr. Fujisaki recently enjoys making wooden objects made of tin, which are truly beautiful. A small sculpture that creates a change in the space just by placing one in the house. It's really good, and I'm reliving it.
I'm very happy to meet a new writer with my favorite taste.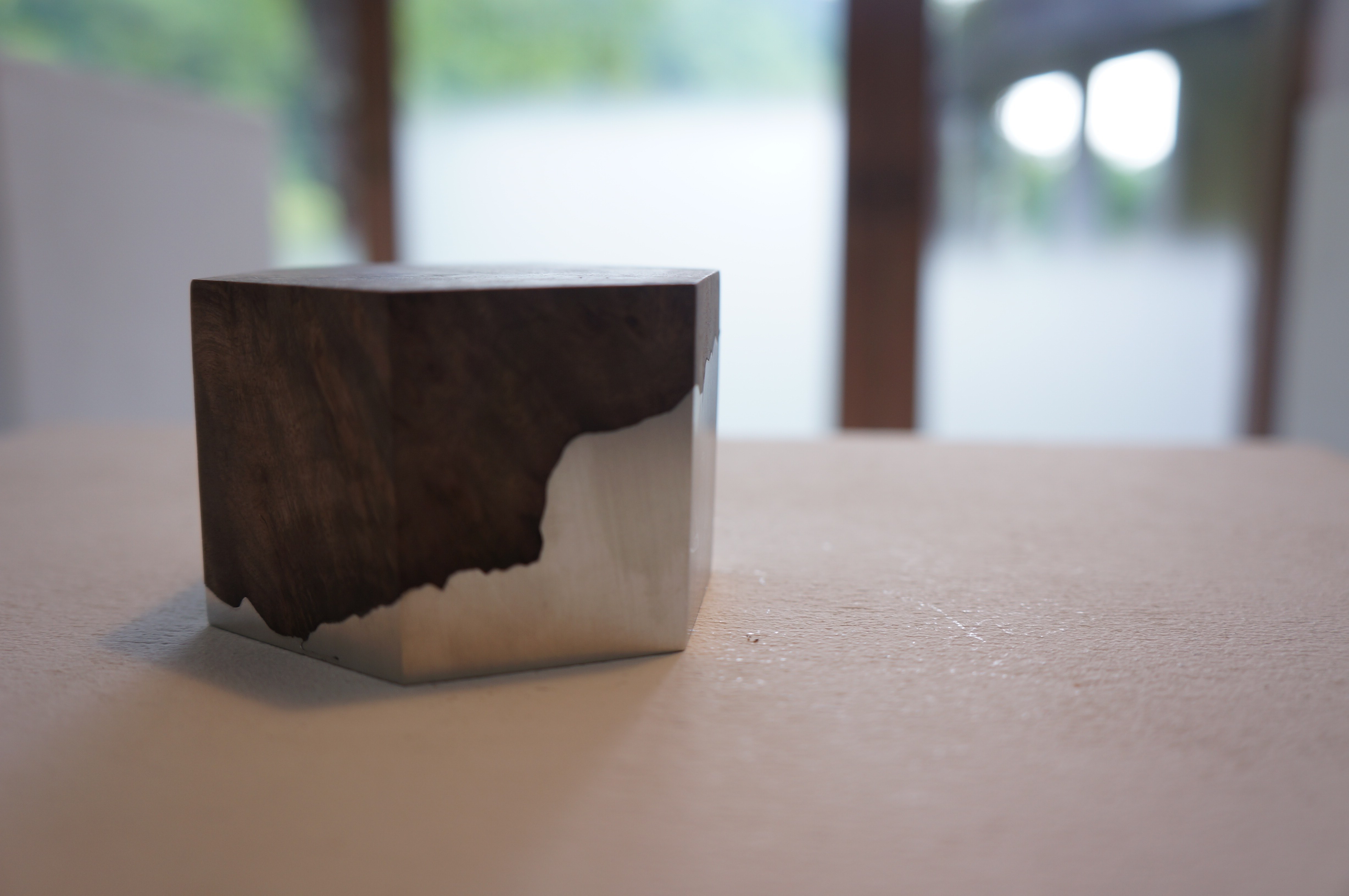 At first, they only had their own atelier and didn't think about opening a gallery.
"However, if it was just the furniture, it would have looked bleak, so when I put some of my friend's ceramic works, the number of creators gradually increased, and this time, I thought, 'I'm sorry to let you go home even though you came so far away.'" So I decided to open a cafe (laughs)."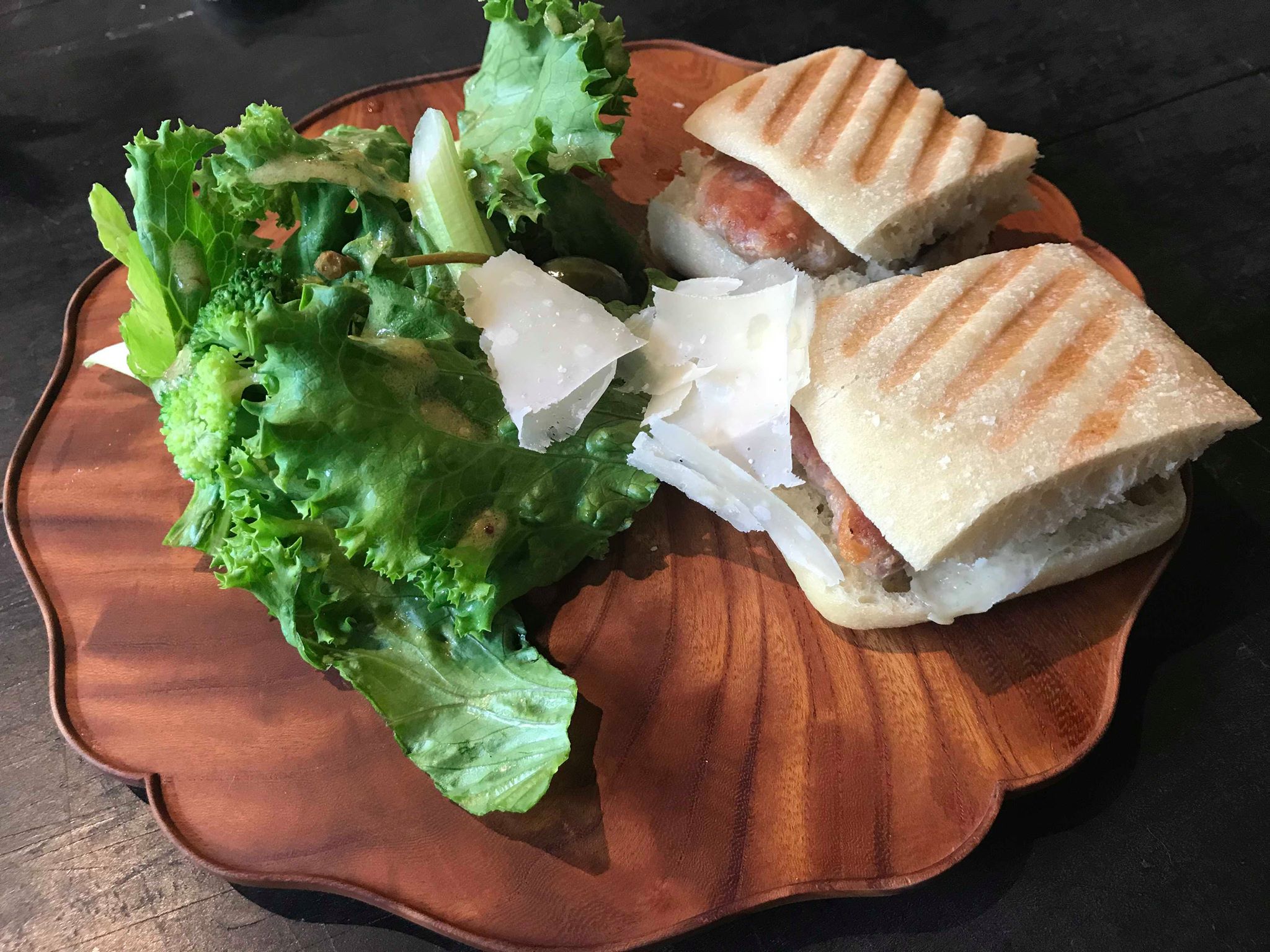 At the cafe, you can enjoy Mr. Higashikawa's handmade cakes and paninis. The plate, which was originally created with antique details for a French event, has now become a symbolic work of Mr. Fujisaki.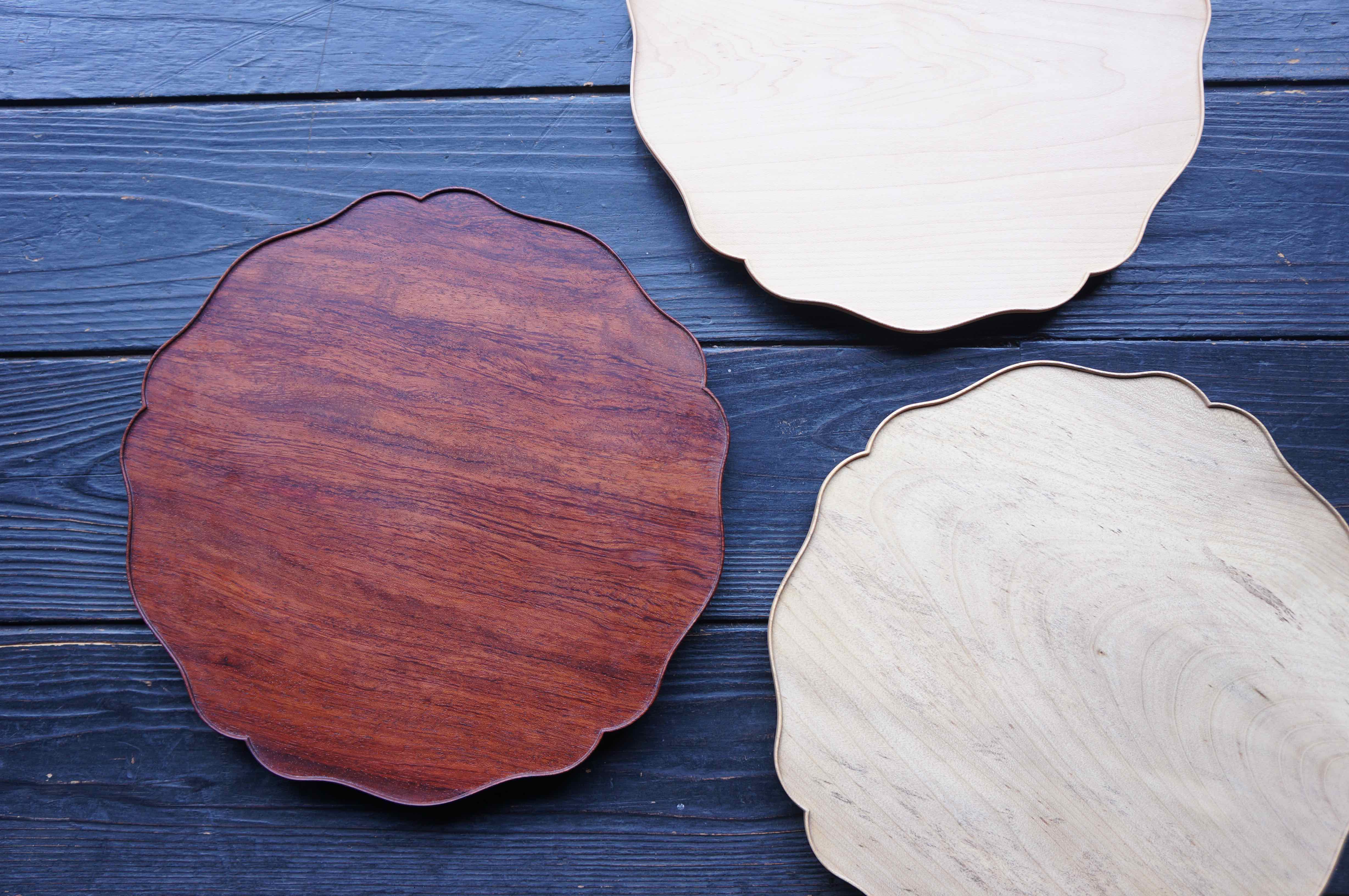 A gallery deep in the mountains.
A river runs through the garden. Enjoy a leisurely forest bath and thoroughly touch the works of contemporary artists.
When I come here, my sensitivity seems to be sharpened.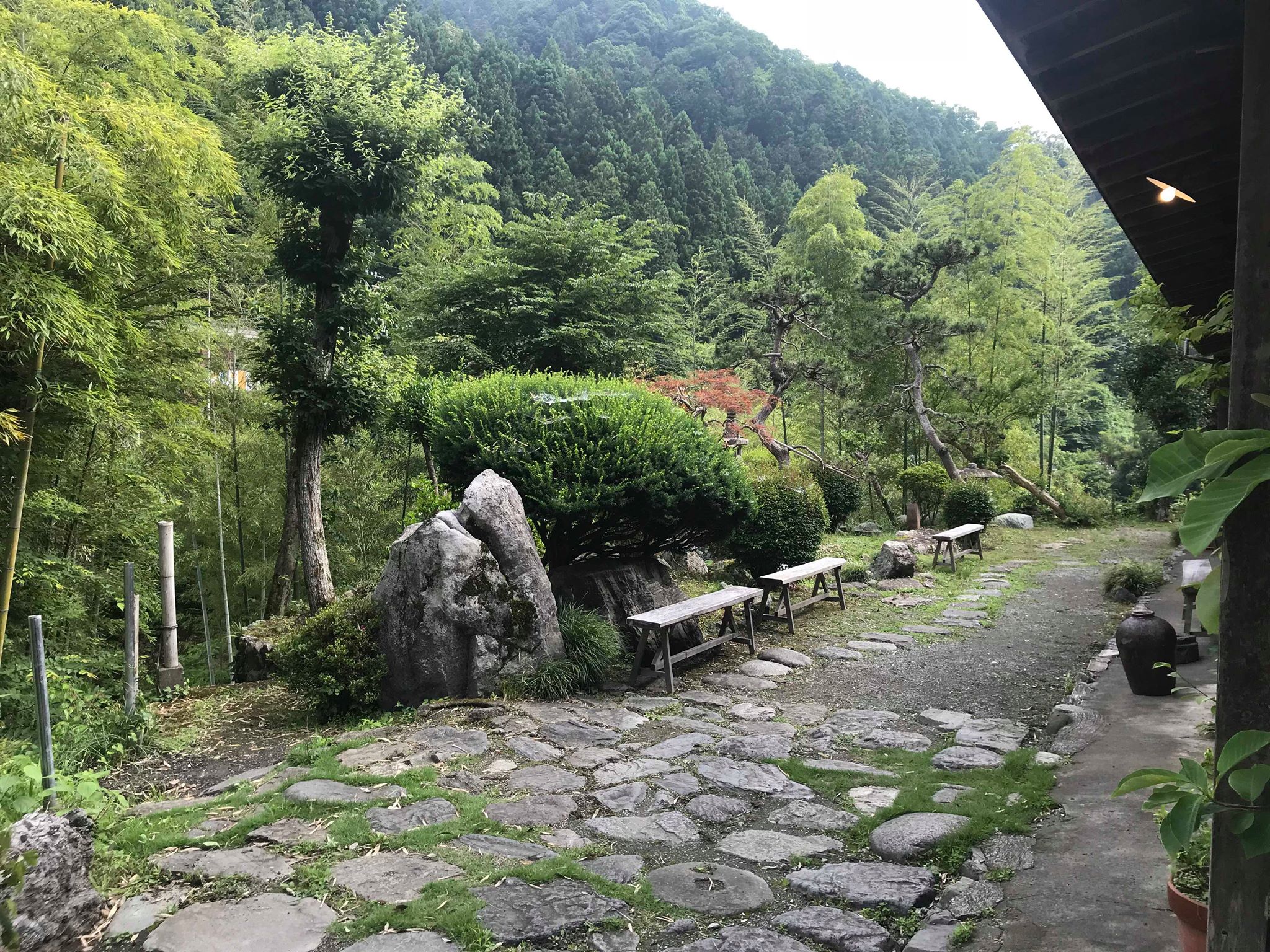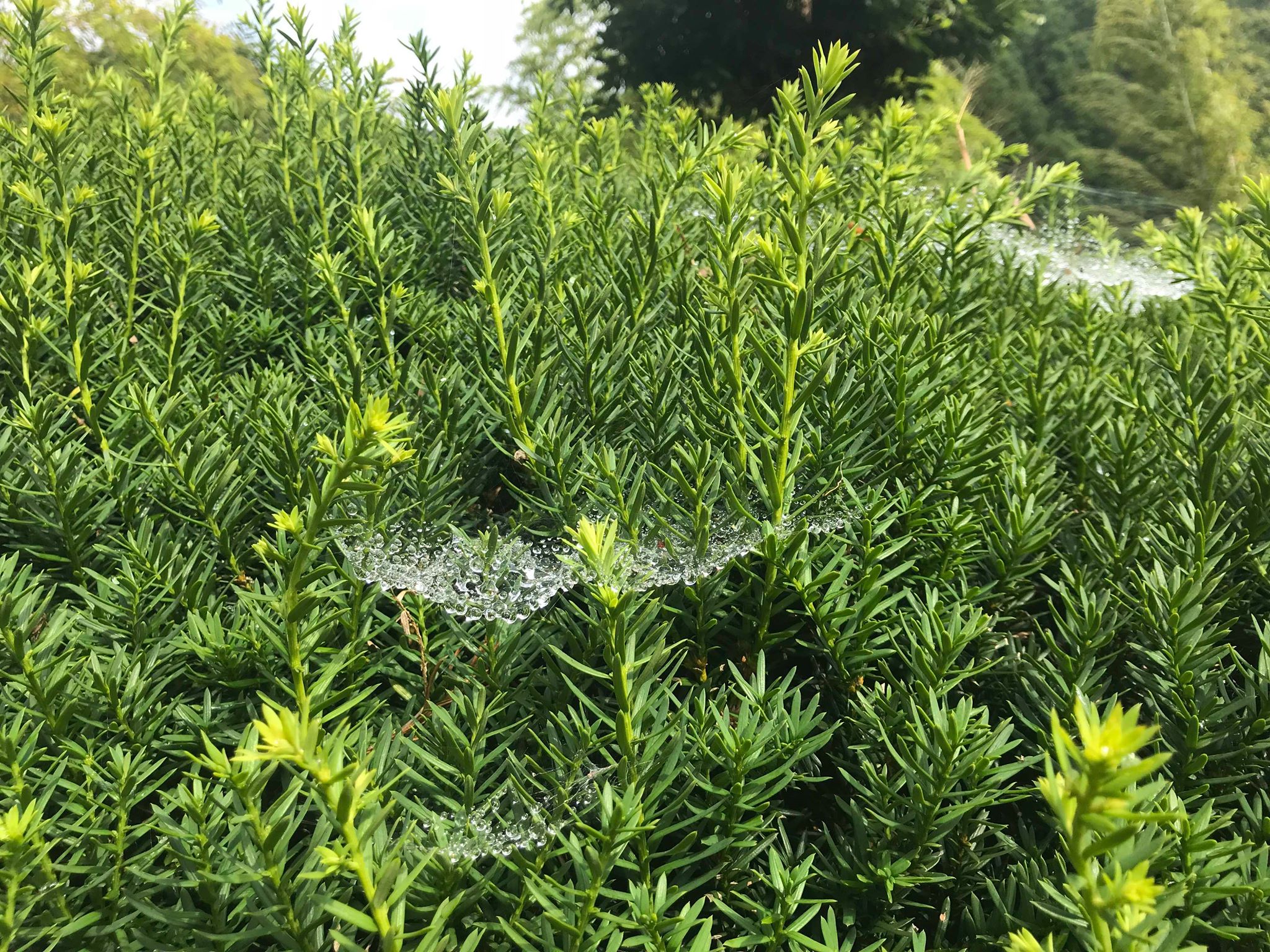 《Gallery information》
gallery studio fujino
768 Sanogawa, Midori Ward, Sagamihara City, Kanagawa Prefecture 252-0181
Phone: 080-5695-2424
*Opening hours: 12:00-17:00
*The gallery is basically open only on Saturdays and Sundays of each month. change when there is an event
(It may be closed, so please check. info@studiofujino.com)
*There is a parking lot nearby
"access"
▶︎Get off at Fujino Station on the JR Chuo Line. Get off at the final stop of the Kanachu Bus bound for Wada and walk for 3 minutes.