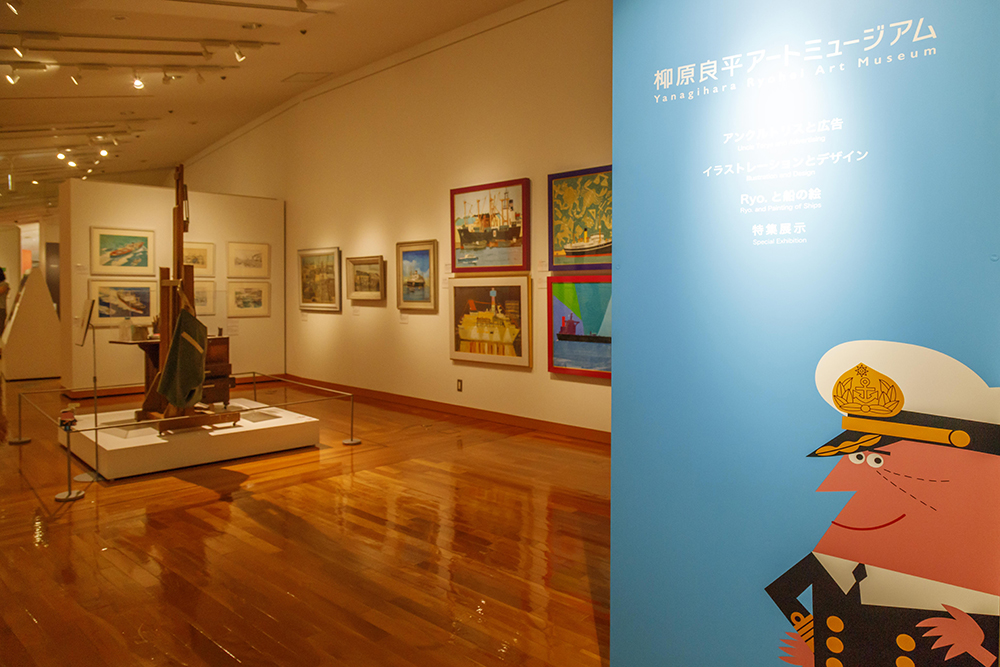 Infiltrate an art space!
YOKOHAMA ART SPOT FILE
Near the sea, touch the works of an artist who loved ships and Yokohama
Ryohei Yanagihara Art Museum
The Ryohei Yanagihara Art Museum opened on March 27, 2018 (Tuesday) in the Yokohama Minato Museum, where the Nippon Maru, a sailing ship that symbolizes Minato Mirai, is preserved and open to the public. This is the only museum in Japan that permanently exhibits the works of illustrator and painter Ryohei Yanagihara (1931-2015), who created the popular mascot character "Uncle Tris" of Suntory's "Toris Whiskey", which represents the Showa era. Mr. Yanagihara had an unparalleled love for ships, and the 4,848 works donated to Yokohama City in 2016 were donated to the city of Yokohama. It seems that it has been decided to open at the location.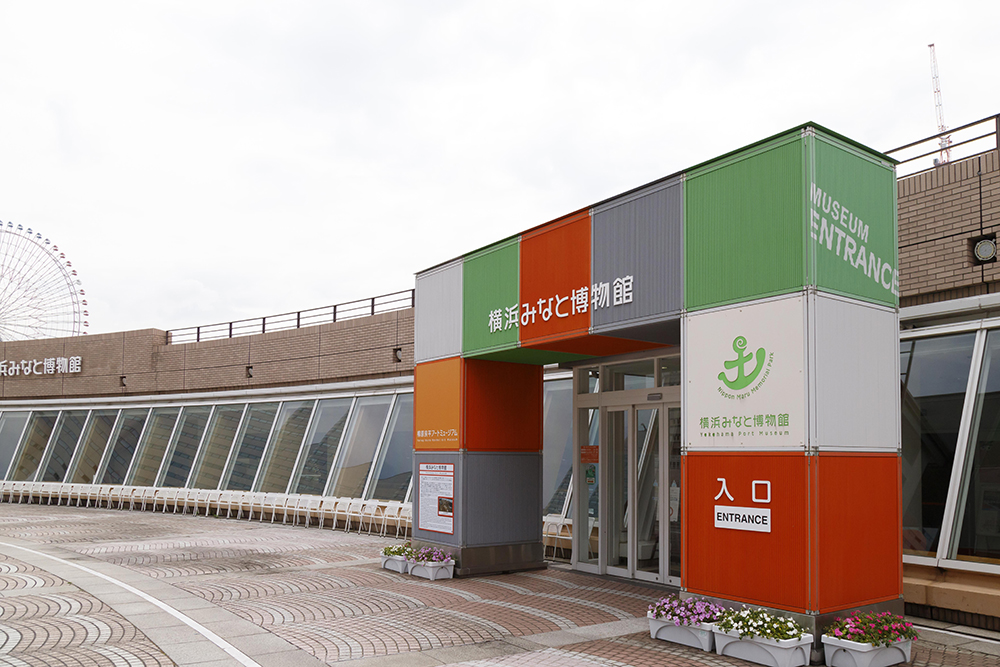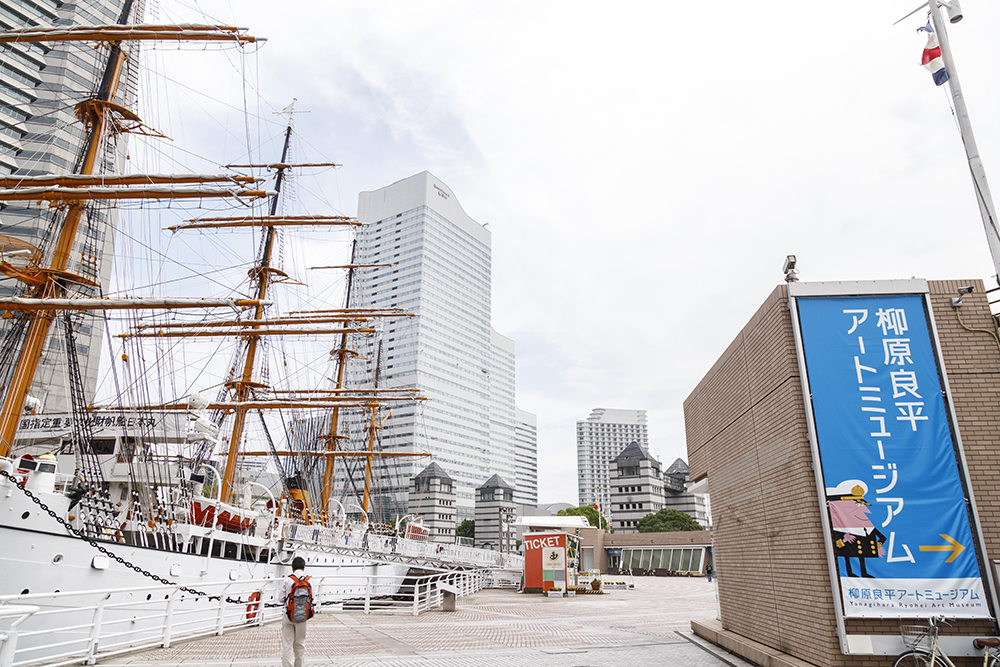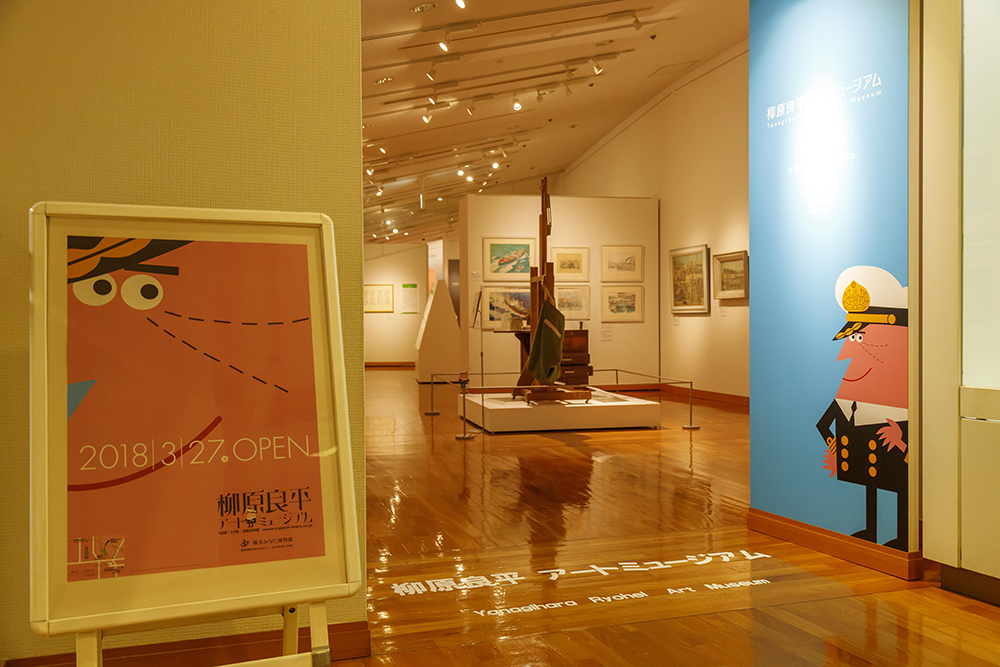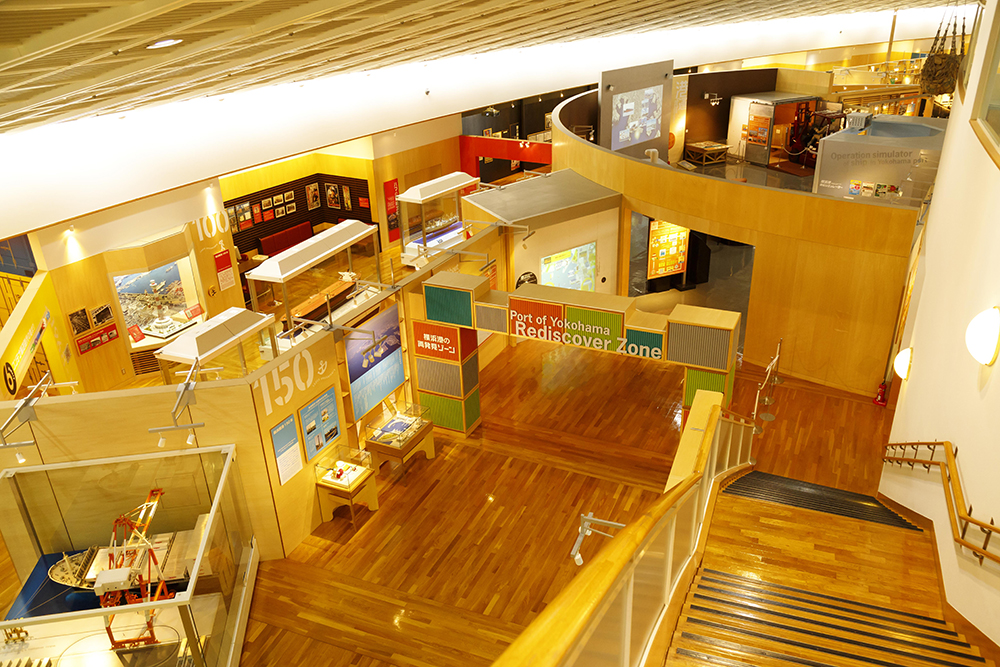 The exhibition room is divided into four themes: "Ryo. and Ship Paintings," "Illustration and Design," "Uncle Tris and Advertising," and "Special Exhibition."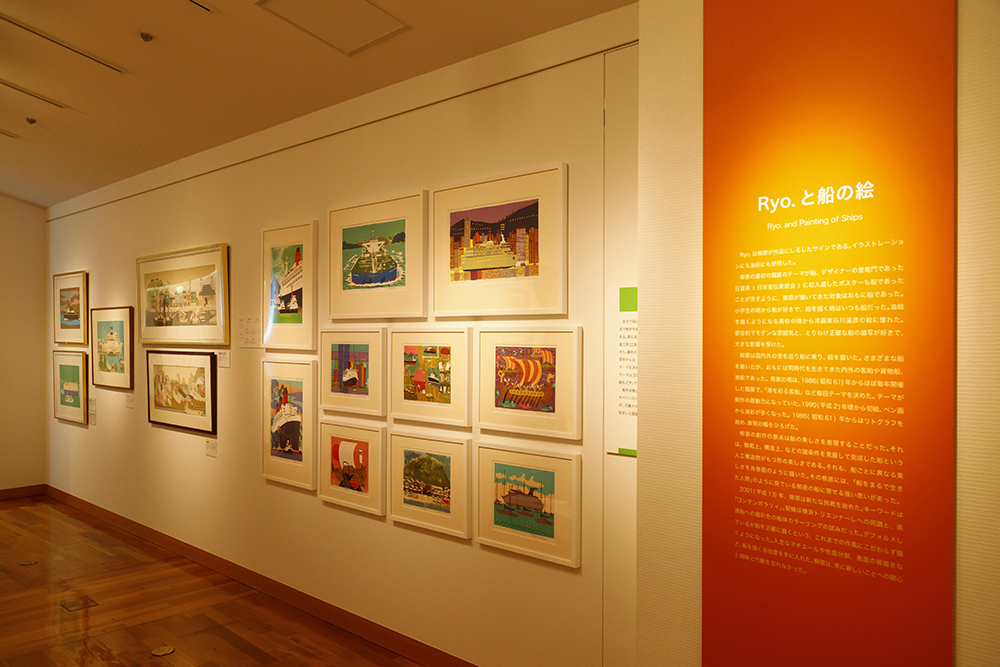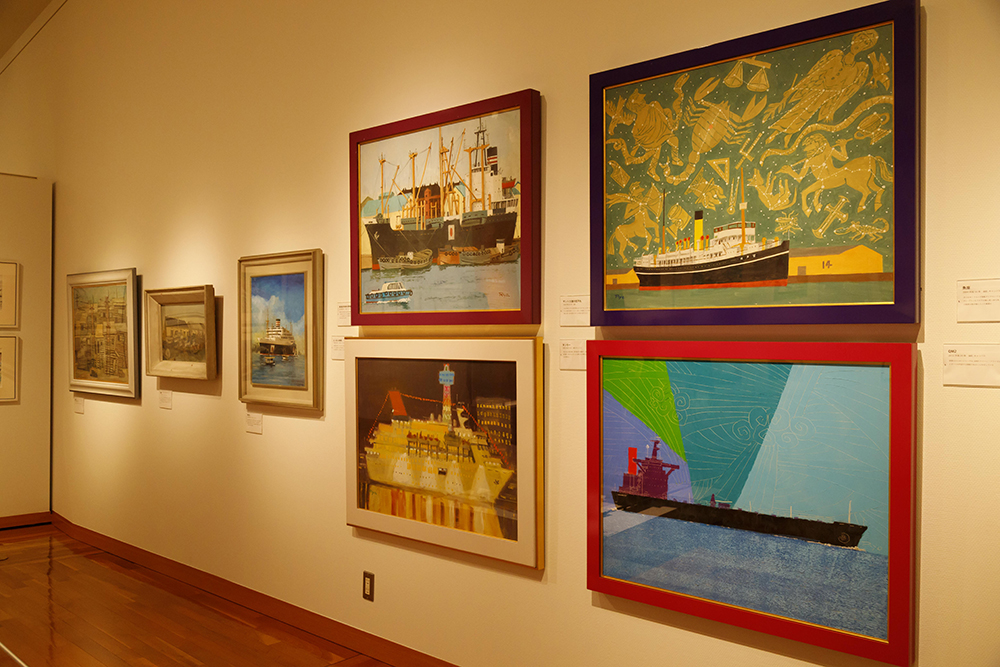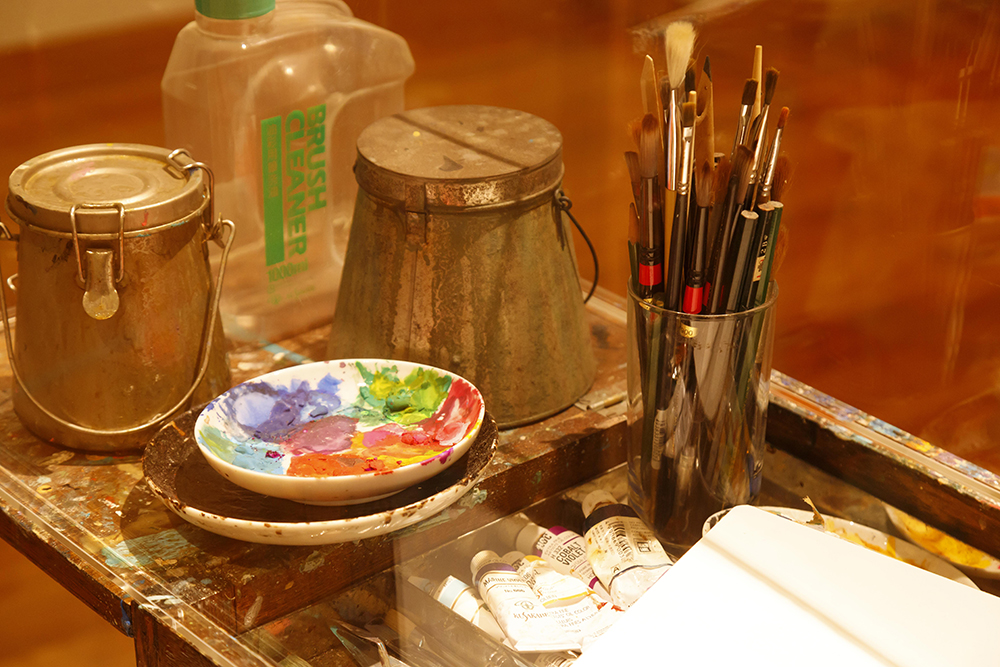 "Illustration and Design" zone. Here, you can find out about his diverse activities as an illustrator and graphic designer, including graphic design, illustrations, animation, comics, book bindings, and picture books.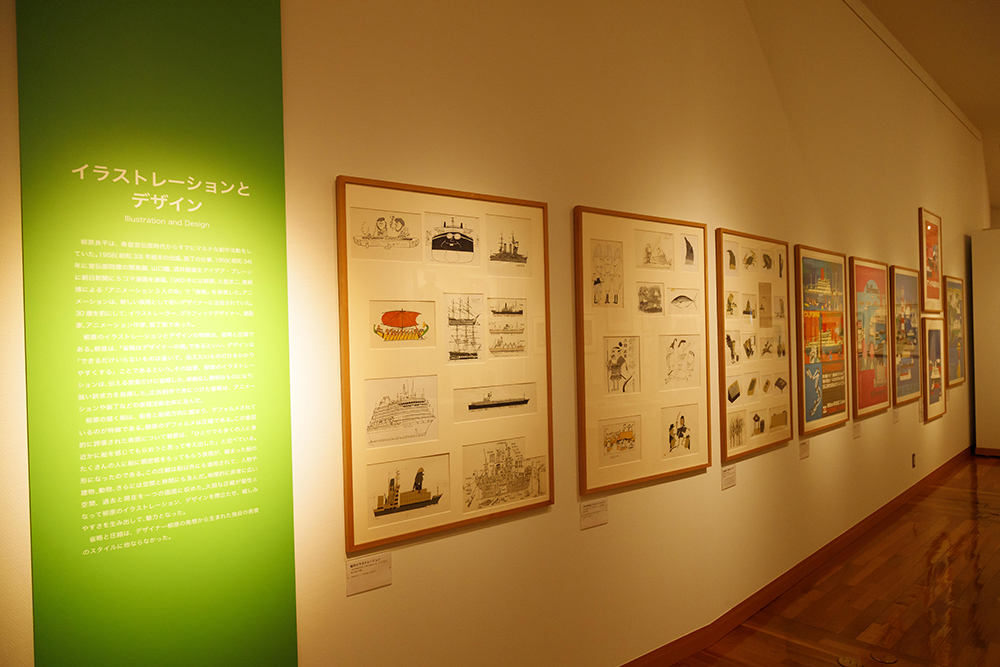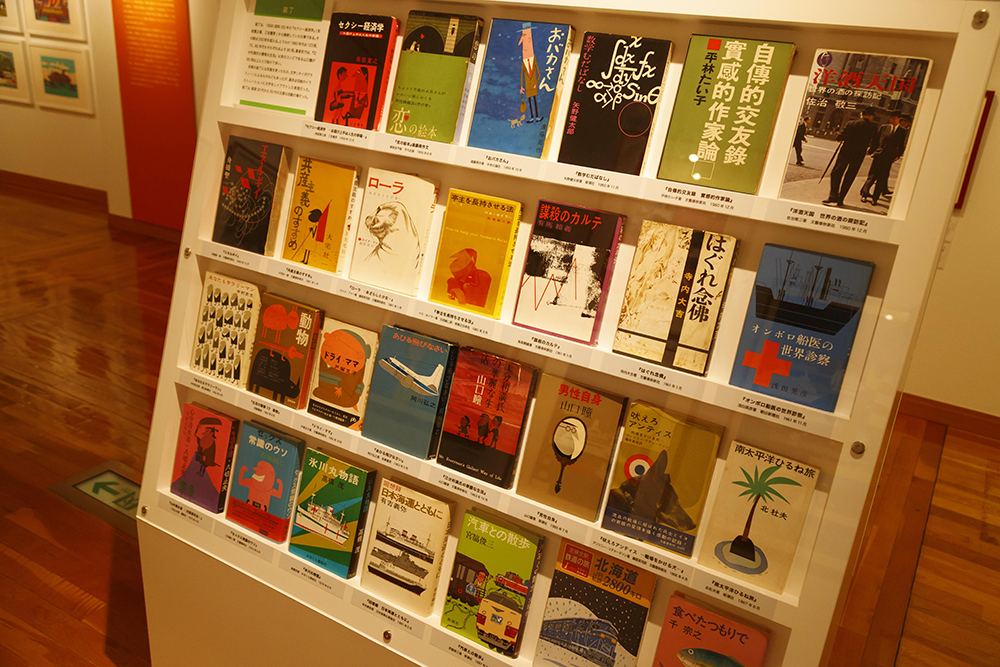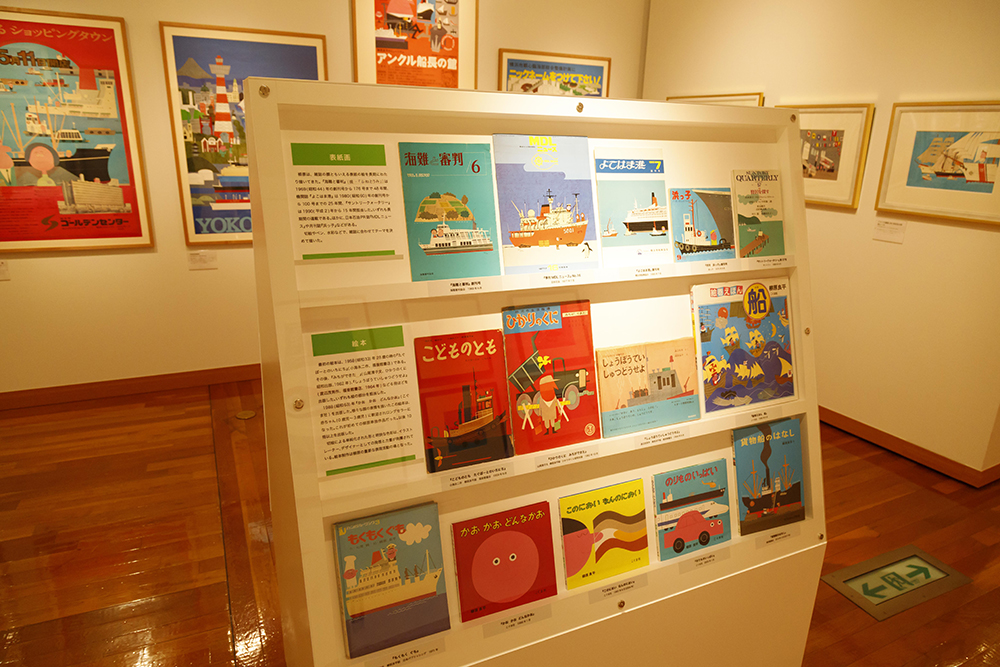 Things that Mr. Yanagihara used habitually. A jacket, a turtleneck knit, and a hat...it's fashionable. Other cameras, glasses, etc... Just like the work, I can't help but look at it carefully.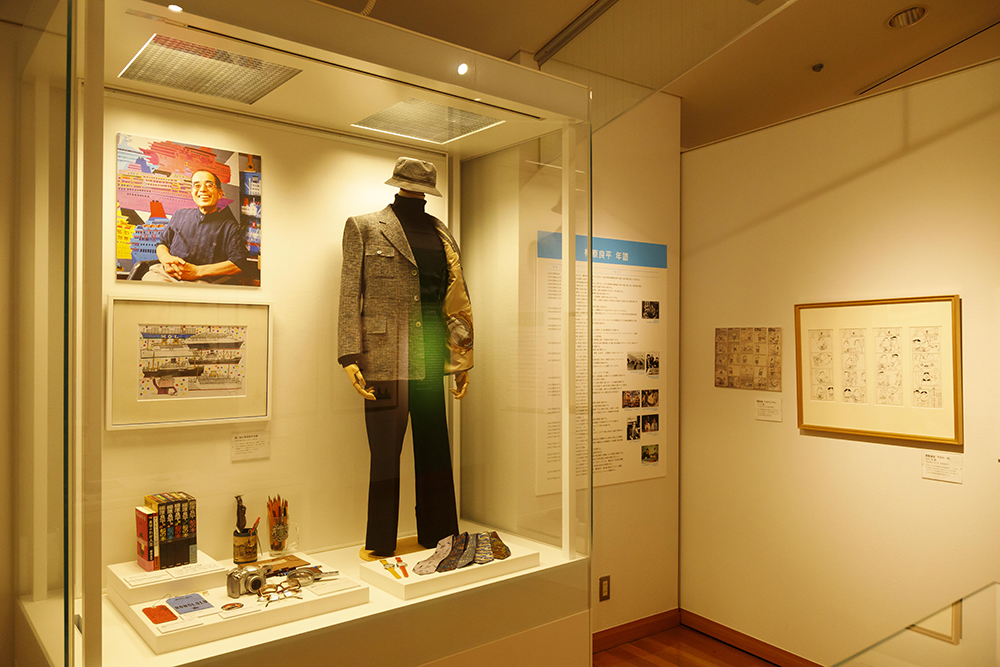 The animation of Uncle Tris is also wonderful!!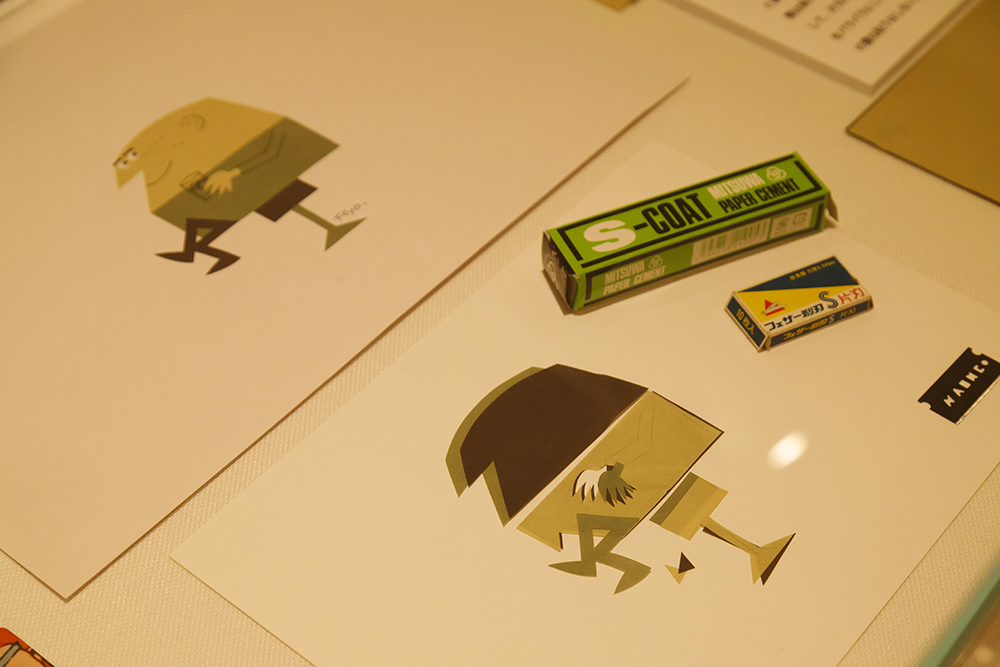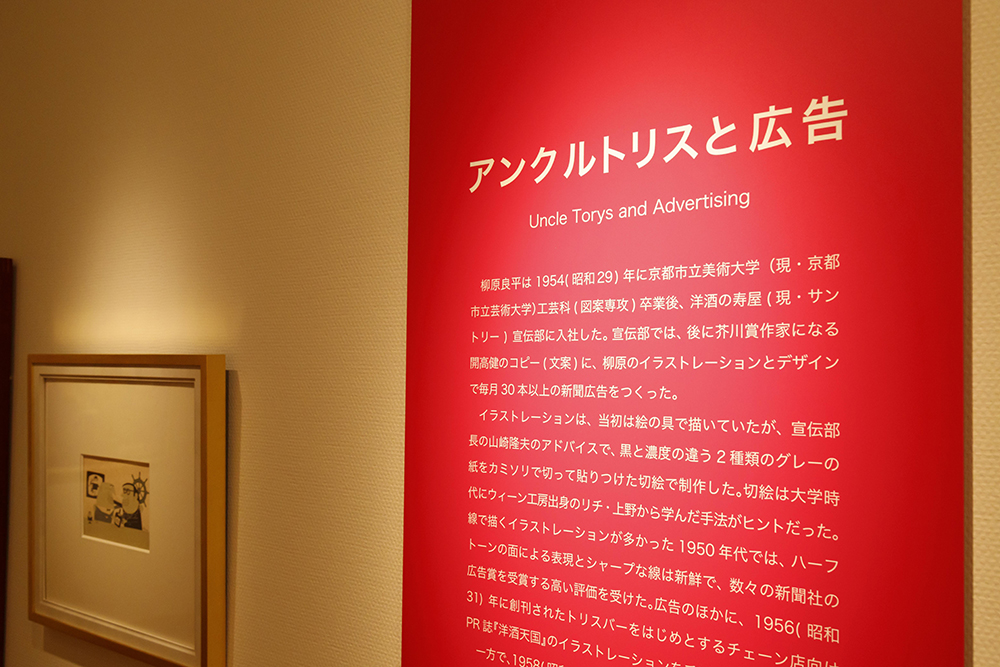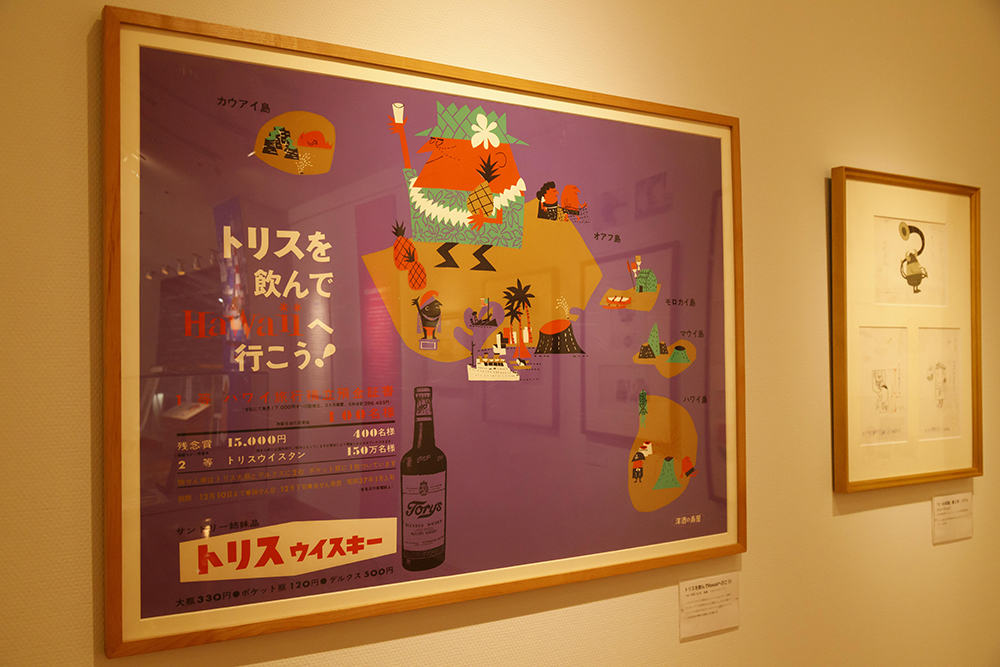 In the "Special Exhibition" zone that was held on the day of the interview, it was titled "60th Anniversary of the Birth of Uncle Tris", and illustrations and novelties were displayed to commemorate the 60th anniversary of the birth of "Uncle Tris" in July 2018. I was there. Currently, instead of this, "Ship and Port of Yokohama" is being held.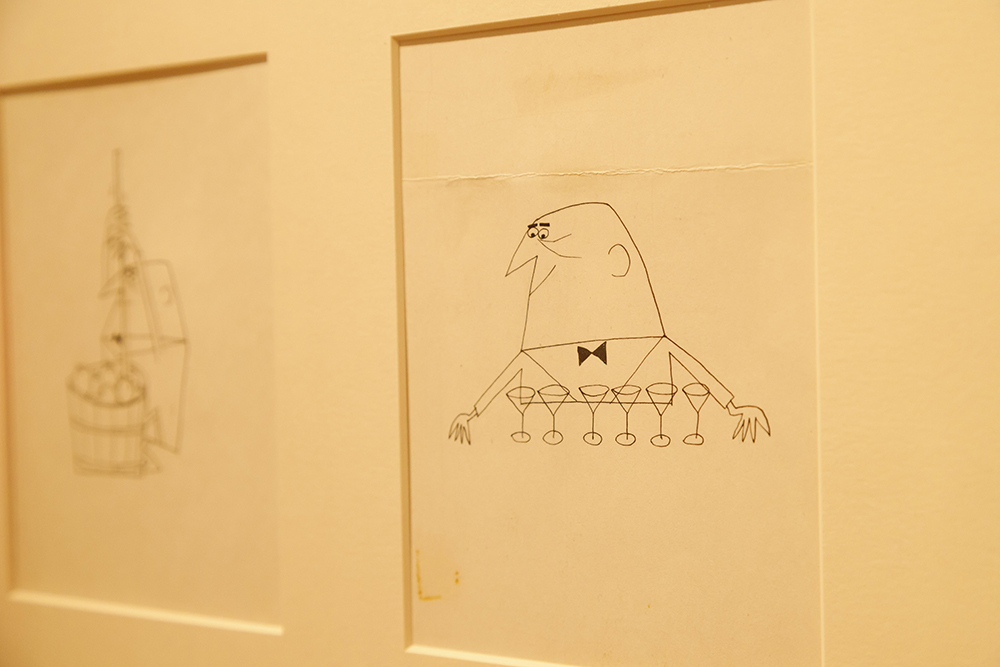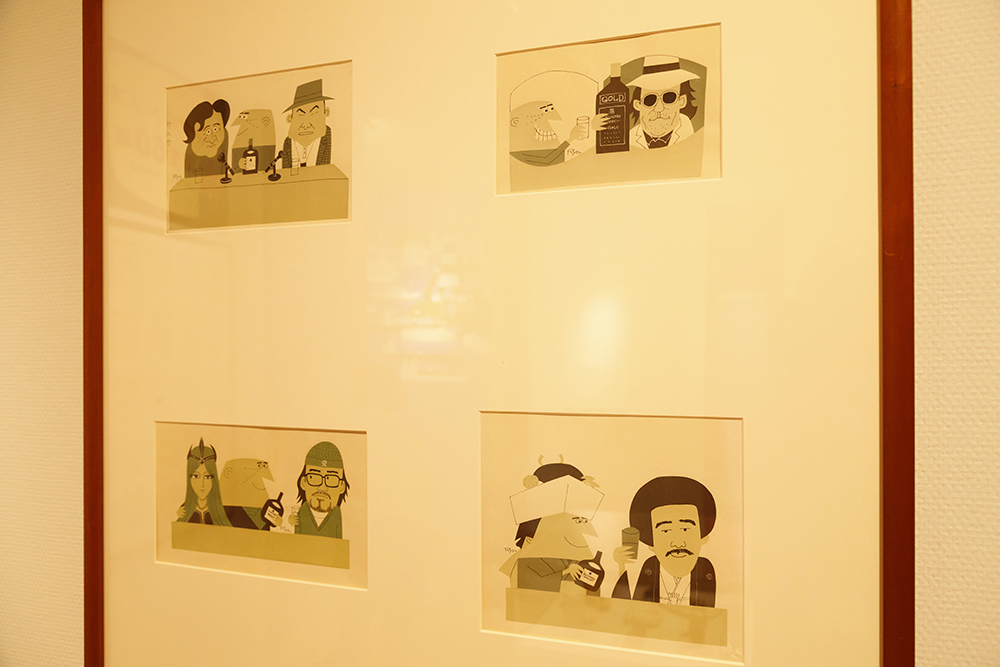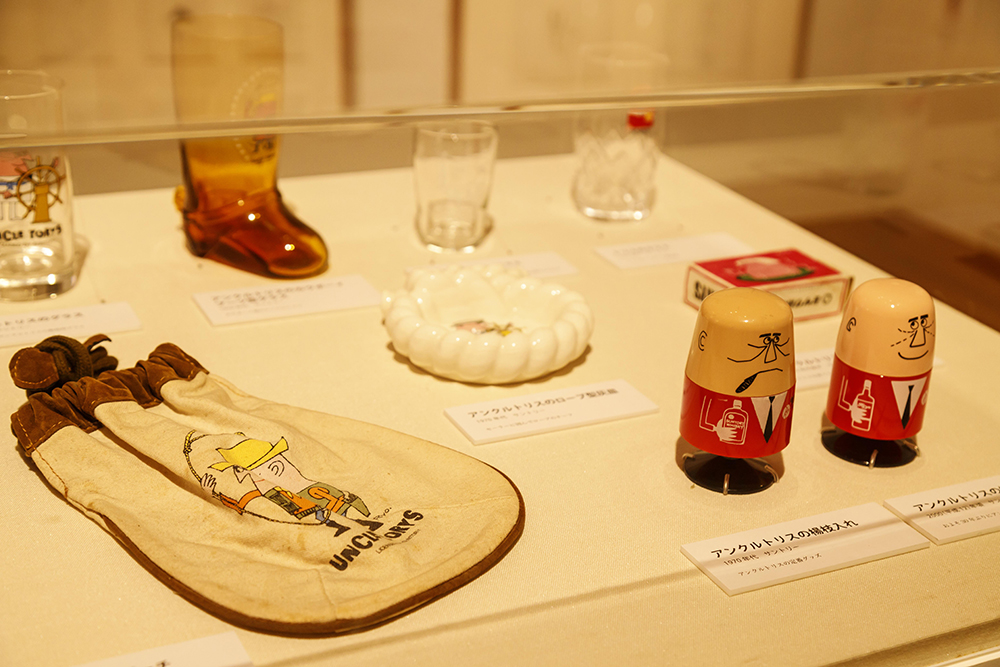 In addition to lithographs, original frame stamp sets, postcards, mobile cleaners, mugs, picture books, etc. based on Yanagihara's works are on sale!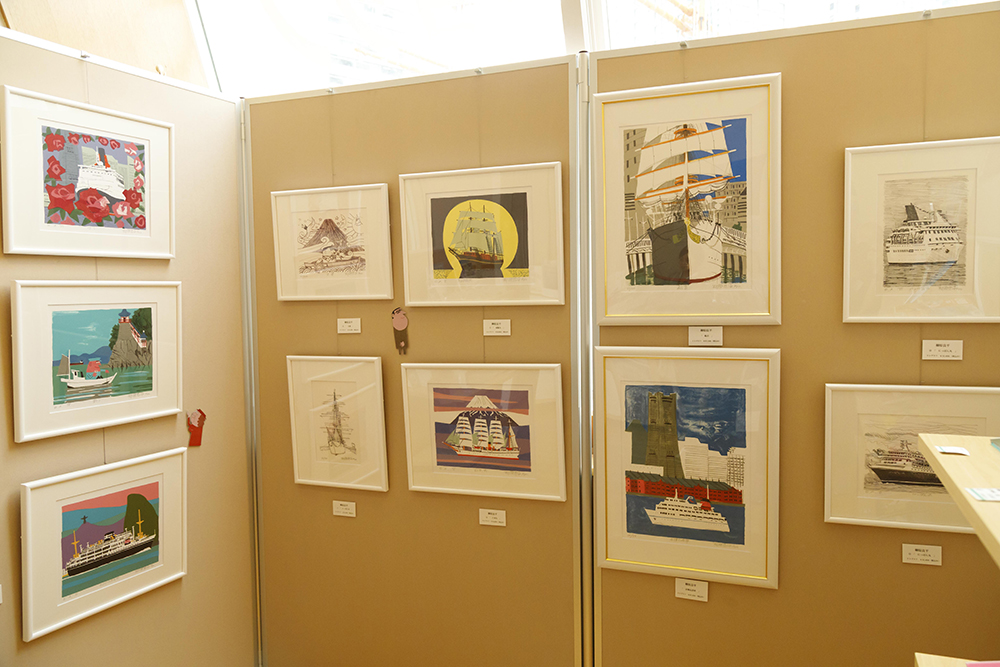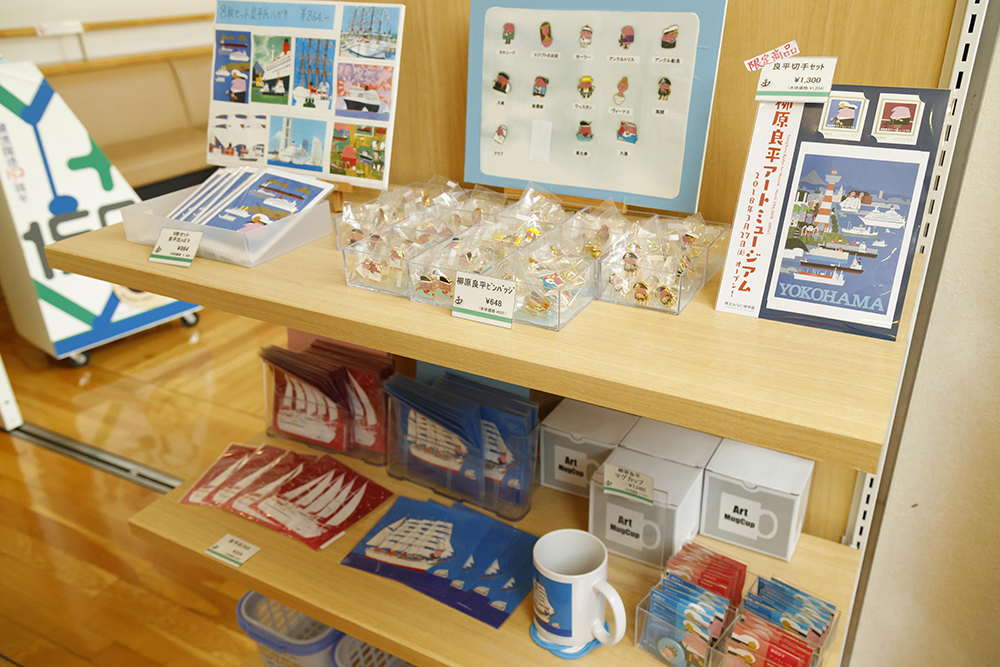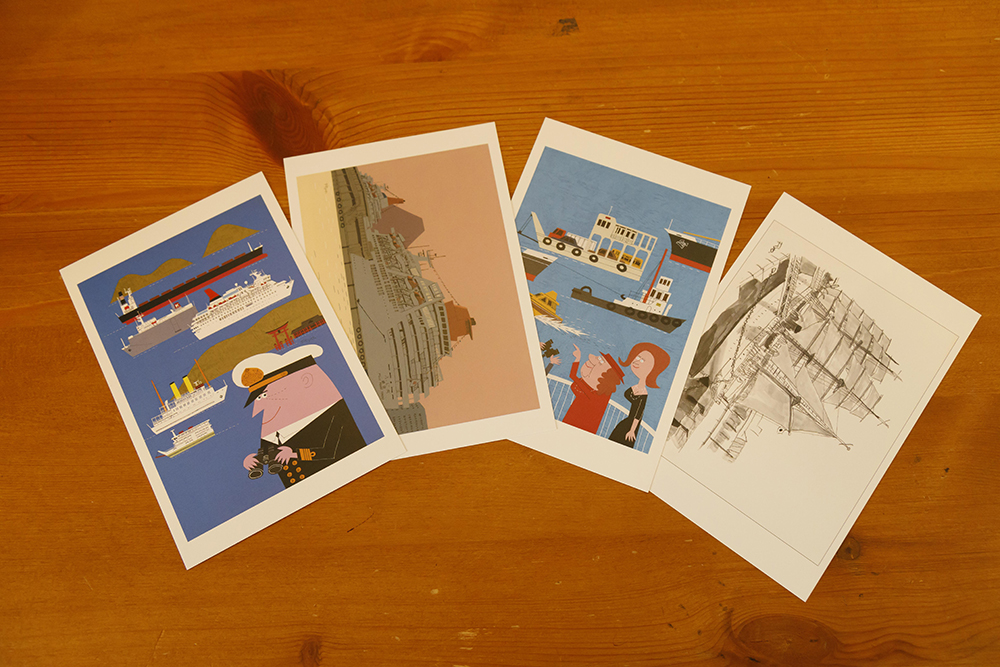 Here's what I'm personally interested in. A pin badge featuring Uncle Tris dressed as various people. Sailor, Shinsengumi, Daikoku, Western Uncle Tris too~!
Pin badge ¥648 each (tax included)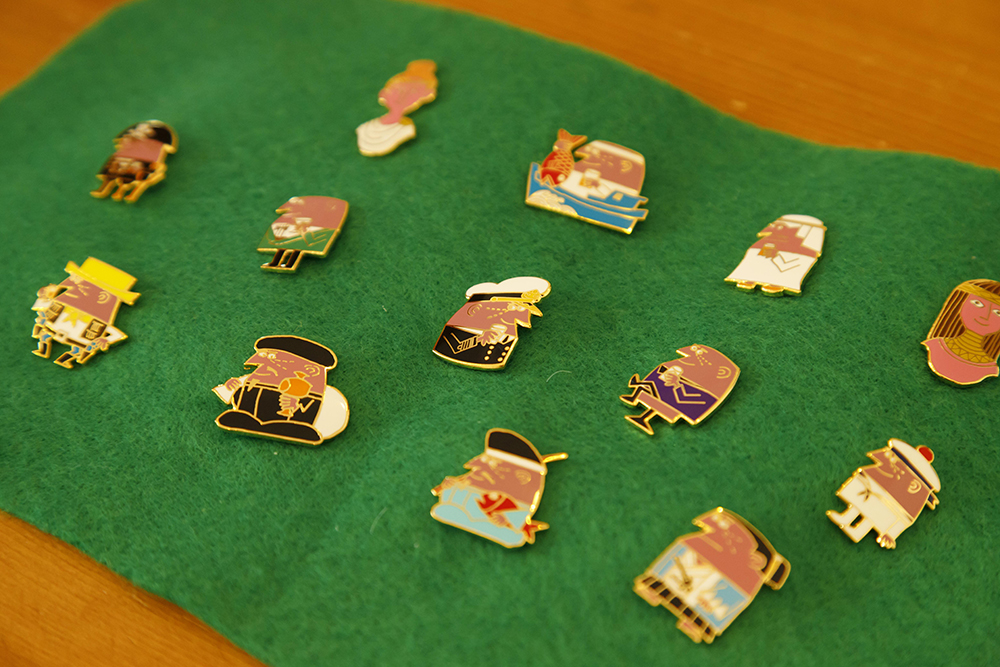 Mr. Ryohei Yanagihara, who loved boats, was introduced in the place where the ship was moored in front of me. When you visit Minato Mirai, walk toward the sailing ship Nippon Maru. There, cute and stylish, a very cool "Uncle Tris" is waiting.