art
Theater/Dance
Fun for both spectators and participants! "Kamo Fes '19" round-table discussion just before the opening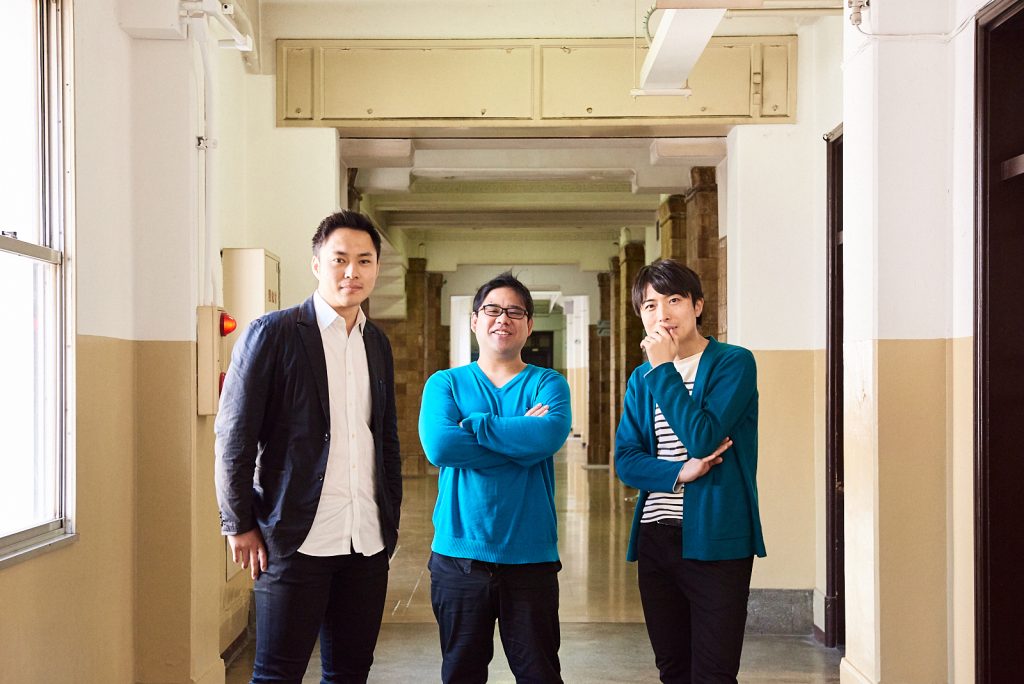 Kanagawa Kamome "Short Theater" Festival 2019 (commonly known as "Kamo Festival '19") aims to nurture creative theater people who will lead the next generation and to transmit a new type of theater called "short theater" of 20 minutes.
As the main event of the festival draws near, Ippo Matsumoto of "Breaststroke Honten" who won last year's championship, Norihito Nakayashiki (Kaki Kuu Kyaku), who turned from a judge to a challenger last year, participated in the theater company last year. , Kunihiko Onodera, who wrote the best work in the drama competition this year, gathered to hear how they enjoy Kamo Fes and their enthusiasm for the main competition.
Please tell us how you became interested in theater.
NakayashikiI realized this when I played the role of Captain Hook in "Peter Pan" at a playground when I was five years old. The real world isn't full of interesting things, so the world of "Peter Pan" is definitely more interesting. In my childish mind, I wondered, "Why can't we go to the world of Peter Pan?" Theater is an overwhelmingly fictional world, so you can become a different person, get to know a different world, and encounter emotions you've never encountered before. And customers can also experience it together, not just watching it. I think that's the magic of the theater space.

MatsumotoWhen I first encountered theater at a cultural festival in my third year of high school, I thought, "This is it," and majored in theater at university. Compared to movies and books, the number of plays that can be seen in a year is limited. It is possible to watch more than 1,000 movies a year, but no matter how hard I try, I can only watch two plays a day. That's why that one stage is a valuable opportunity for both customers and creators. It's analog and very inefficient, but I feel that there are things in the theater space that can never be conveyed unless you go there and share your time.
Onodera I think it's interesting that you can do "things that don't make sense" in theater. The plays that I write are nonsense, so sometimes people say, "I don't understand what you're saying," but it's the theater that manages that (laughs).
What do you think is the fun of short plays?
I believe that events like Nakayashiki Kamo Festival, where multiple short plays are performed, are the best places to train. If you have 2 hours, you can cram in laughter, tears, and emotions, but if you have 20 minutes, your core part of "What is the most important thing you want to do right now?" becomes clear. What do we think of as "theater" and how do we want to meet our audience? It's also exciting because there's so much you can do with it being shorter. I think that's what makes short plays so interesting.
MatsumotoLast year, we took on the challenge of doing a short play for the first time. There are things that can be communicated within the 20-minute time limit, and there are things that cannot be communicated, so I think that is where creativity is required. It is necessary to think about what we are going to compete with and what points we should focus on in the work.
Onodera : I also wrote a short play for the first time last year. Until then, I had never set myself a time limit, but it was surprisingly manageable (laughs). The other day, during the play competition, I was given readings of other works that were nominated for the final judging, and I was arrogant, but I thought they were very good. How clumsy I am in comparison. Maybe it's better to finish it quickly so you don't have to worry about it (laughs).
NakayashikiI don't think about it that way (laughs).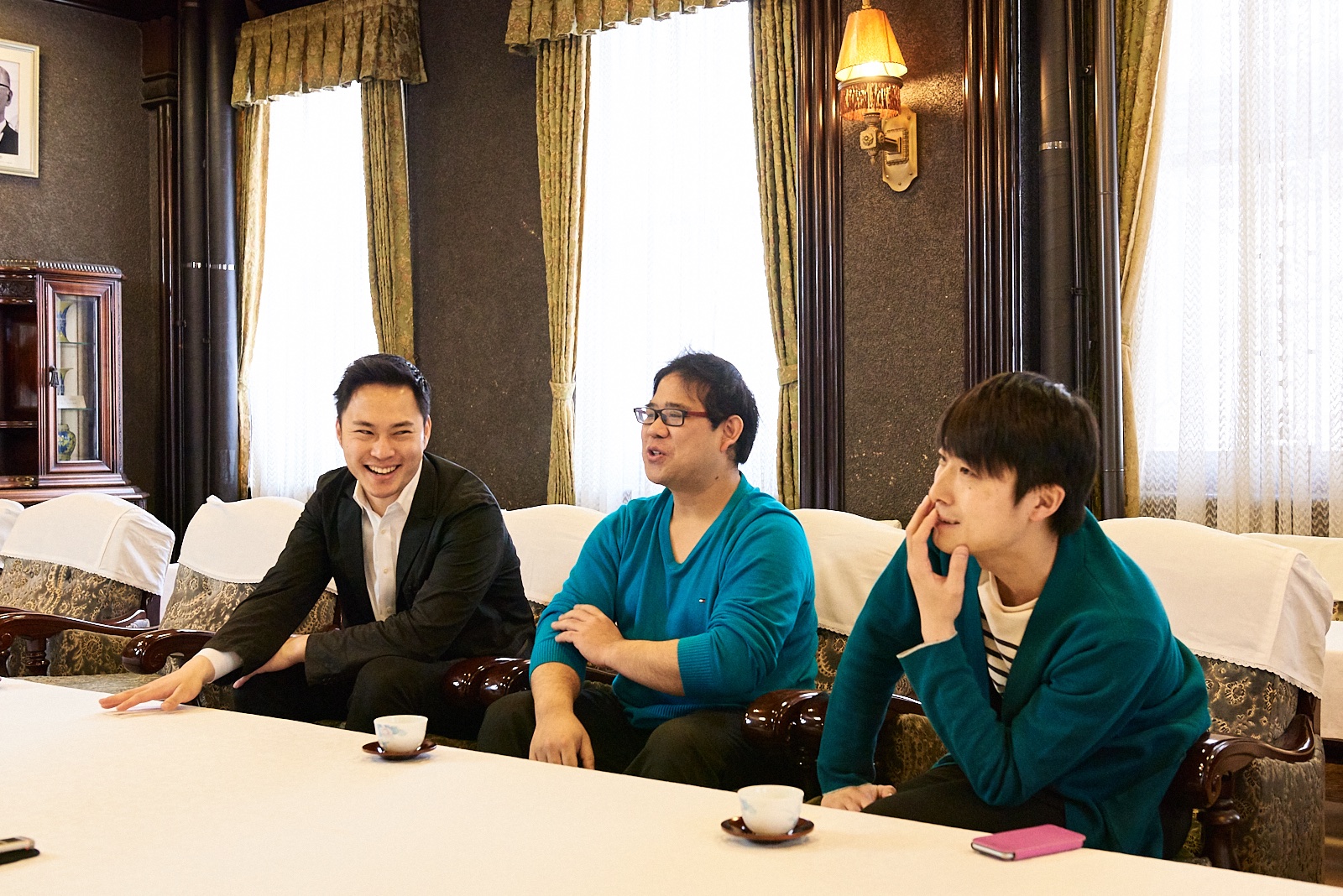 At the Matsumoto Kamo Festival, you can see the works of five groups from all over the country in one day. I think that the luxurious feeling of being able to pick up and watch a work that condenses the fun of theater companies from all over the country is possible because there is a limit of 20 minutes.
NakayashikiThat 's right. I think that customers will enjoy being able to see various works. You can grasp the best charm of the theater company in a short time...or rather, we have a problem if you don't grasp it (laughs). People tend to think that "it's a short story, so it's not enough", but I think it has a "depth" that doesn't make you think that way.
You participated last year, but what is the appeal of Kamo Festival?
MatsumotoIt is to be able to meet various people and groups from all over the country. We are usually active in Tokyo, but it is difficult for us to go out on our own. Last year, there were theater companies from Shimane Prefecture, Miyagi Prefecture, and South Korea that participated, and the most enjoyable part is meeting people like that.
OnoderaI don't interact with the outside world on a daily basis, so I know very little about what other theater companies are doing. When I meet him sometimes, I feel like I've become Taro Urashima (laughs). For me, festivals may be a place to learn about fashion. The dressing room was a shared room, and it was fun to be able to talk with people from other theater companies.

NakayashikiLast year I participated as a judge, but this time I wanted to participate purely as an artist. Interacting with other groups reveals your weaknesses and new sides. Theatrical companies should participate in Kamo Fes and put on a short play because it will make them realize what they have to do!
MatsumotoThis year, a high school drama group will also be participating. Now, high school theater is said to be really interesting, so I'm really looking forward to it. At the same time, we have to make a difference as professionals. As a company, I think we have to raise the precision one step further than before, increase the density, and raise the level of sophistication.
Nakayashiki From the customer's point of view, there are no professionals or amateurs, and age doesn't matter. From the performance side, I think that everyone loves theater and wants to deliver something to the audience.
Matsumoto : I remember very well last year when Mr. Nakayashiki said to me in a review, "It's just right, but it's not the best." Last time was Morihiko Takeshige's script for the first time. We are all enthusiastic about breaking out of our shells and creating a new scene.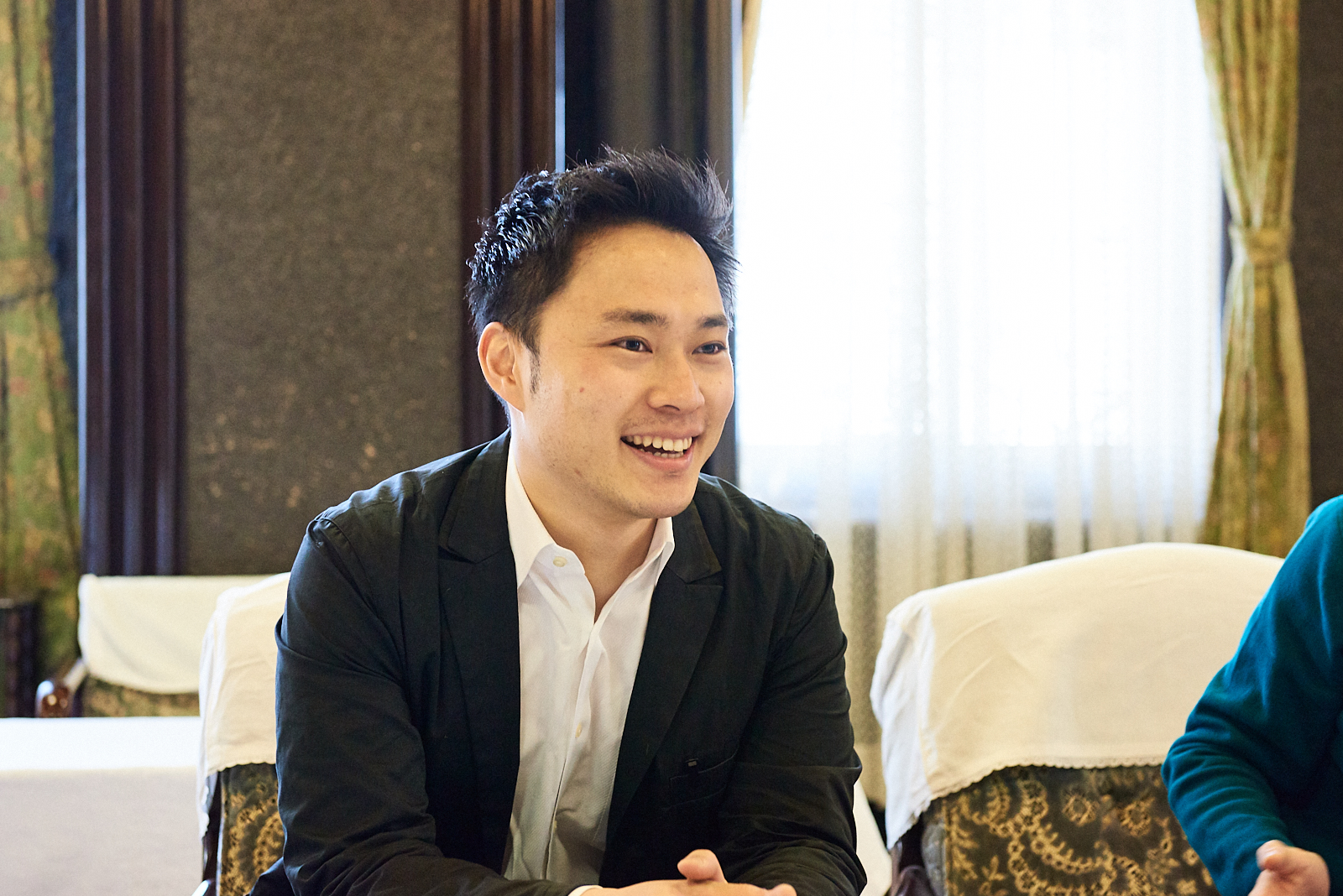 Onodera Last year I participated as a theater company, so I also stood on stage as an actor. At that time, I remember being told by Mr. Nakayashiki, who was on the judging committee, that the script was fine, and that I would be the director. That's why I applied for a play this time (laughs).
NakayashikiAh , did you say that? But this is my first time collaborating with Onodera-san, so I thought it wouldn't matter if I skated. Mr. Matsumoto has a successful experience last year, so it's a pressure.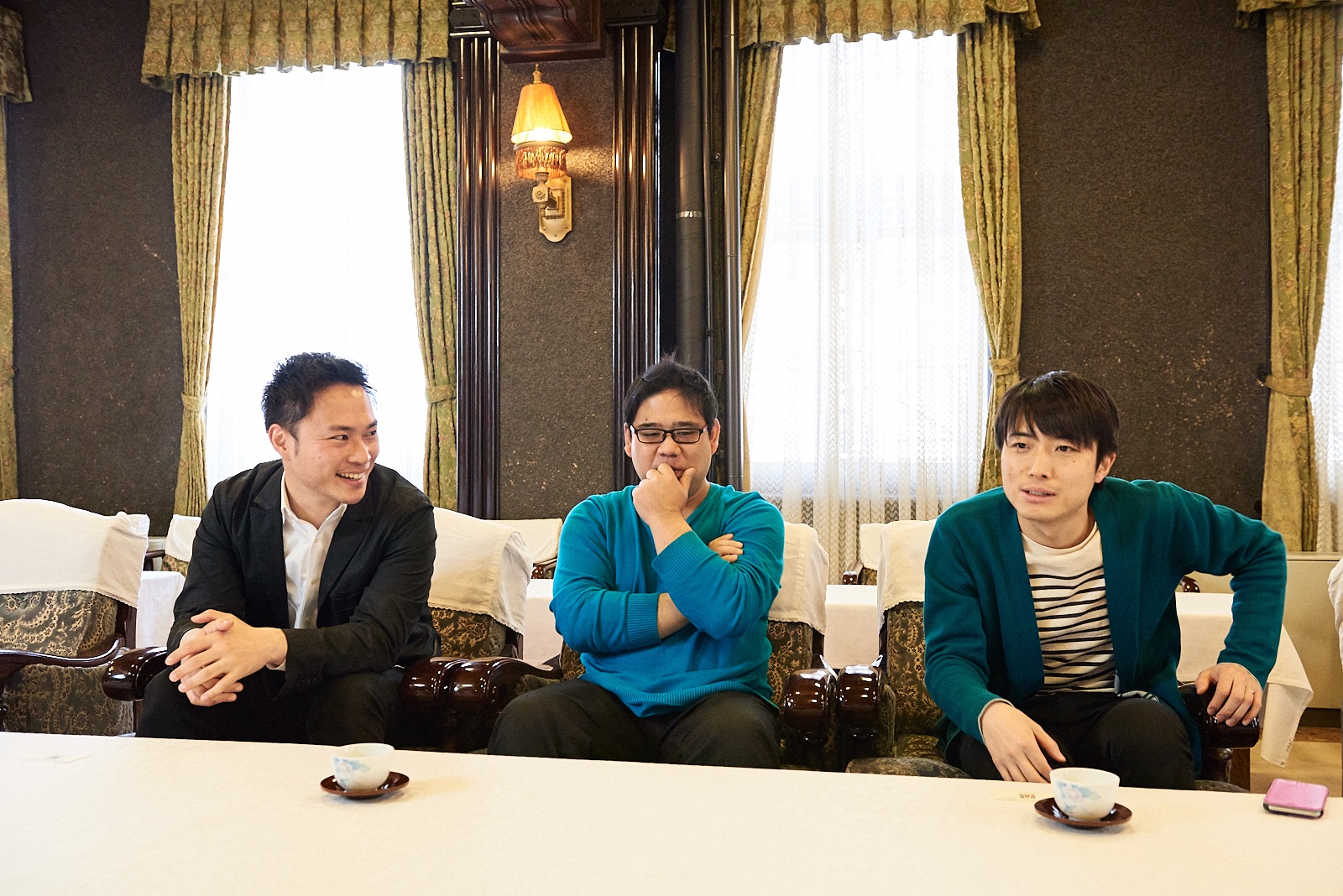 Matsumoto : Certainly, there are some parts that are a little difficult (laughs). Last year, after the theater festival, I was given the opportunity to perform at the Kanagawa Prefectural Government Conference Hall on the opening day of the Kanagawa Prefectural Office in May as an award-winning performance. Since it was part of the GW event, most of the customers stopped by by chance, not to see a play. Even so, many people stopped to watch the performance, to the extent that the venue was overcrowded. Through activities outside the so-called theater, it gave me the opportunity to think that I would like to have contact with more people.
In that respect, Kamo Fes is a project that makes it easy for people who are not interested in theater to visit. Various groups will participate, so I'm sure you'll find something you like!
Nakayashiki ticket price is also quite affordable. You can watch 5 groups for 1000 yen. Even if you watch all the works, it's 2000 yen, so this is definitely a bargain (laughs). Please come and visit us!
《I received a special message!》 》

《Kanagawa Kamome "Short Theater" Festival》
Main event schedule
[Public rehearsal] March 21 (Thursday/holiday)
* You can watch the practice of all works with free admission.

[Main Battle / Group A]
① March 22 (Fri) Open 18:00 / Start 18:30
② March 24th (Sun) Open 15:30 / Start 16:00
Shonan Teatro☆Delarte (Kanagawa Prefecture) (open application)
Ennui (Tokyo) (open application)
Theater Company 120○EN (Fukushima Prefecture) (open application)
Norihito Nakayashiki = Persimmon Eater (Tokyo) Grand Prize in Drama Competition "Modern Lovers Adventure" written by Kunihiko Onodera
Troupe Hiroshi Army (Nagasaki Prefecture) (Gekitotsu x 20 minutes winning group)
[Main Battle / Group B]
① March 23 (Sat) Open 13:30 / Start 14:00
②March 24th (Sun) Open 11:30 / Start 12:00
21gza (Kanagawa Prefecture) (open application)
Yokohama Suiran High School Full-time Theater Club (Kanagawa Prefecture) (22nd Century Flying Frame Winning Group)
Lusanchika (Kyoto Prefecture) (open application)
Morihiko Takeshige x Breaststroke Main Store (Tokyo) (Last year's best award winner)
Stardust Lonelyness (Hokkaido) (Kyobun Festival winning group)
【venue】
KAAT Kanagawa Arts Theater Large Studio
【ticket】
tvk ticket counter TEL.045-663-9999 (10:00-15:00/weekdays only) and others

*Official site
http://kamofes.jp/
***********************************
The application for the present has ended. Thank you very much for your application.
《Special Gift》
Mr. Onodera, Mr. Nakayashiki, and Mr. Matsumoto gave autographed colored paper to all readers of Magcal Dot Net!
We will give you one of them as a gift, so please apply!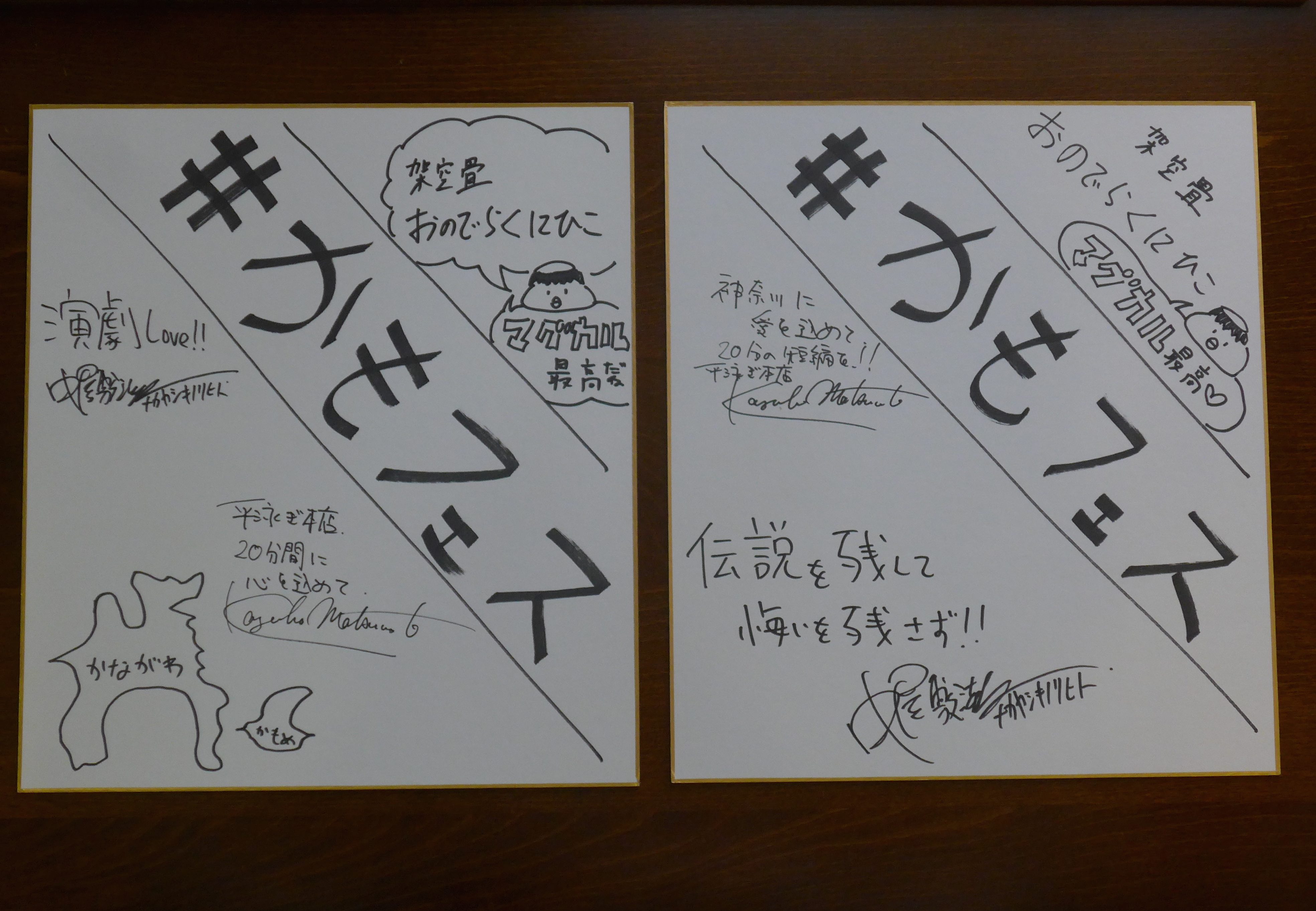 [Application overview]
Follow and retweet the official Magcal Dot Net Twitter account "@MAGCUL" to give autographed colored paper to two people.
* One of the two colored papers will win. (Please note that you cannot select colored paper.)
【Application method】
1. Follow the official Magcal Dot Net Twitter account "@MAGCUL".
2. Please retweet the application post with "#Kamofe Shikishi" posted from the official Twitter account during the application period below. The above application is complete.
[Application deadline] Until 24:00 on Sunday, March 24
* Retweets made within the above period are eligible for entry.
[Lottery/winning announcement]
Winners will be notified after the campaign period by direct message on Twitter from the official Magcal Dot Net account.
Winning announcements will be replaced with direct message winning notifications. At that time, we will check the applicant's name and gift delivery address, so please reply to the direct message as it is.
Please note that if there is no reply for a certain period of time, the winning will be invalidated.
* Personal information received will not be used for any purpose other than this campaign.
[Eligibility/Conditions]
● Those who have a valid e-mail address.
-You must be following the official Magcal Dot Net Twitter account, "@MAGCUL".
* If you cancel the follow-up before the winner is announced, the application and winning will be invalid.
●Retweet the entry tweet posted from the official Twitter account within the entry period.
*Please be sure to set your account to "Public" before participating. Participation is not considered if the account is private.
*If you have set to refuse to receive direct messages, it will not be considered as participation.
*Quoted retweets are not considered participation. Please join us by retweeting.
● Accounts that do not have a profile, user name, self-introduction, icon, etc. may not be considered as participating due to Twitter specifications.
● Accounts that do not frequently take actions (tweets, retweets, likes, replies, etc.) may not be considered as participating due to Twitter specifications.
●Accounts that have not gone through the process of confirming whether the email address belongs to the person after opening a Twitter account may not be considered as participating due to Twitter's specifications.